Orthros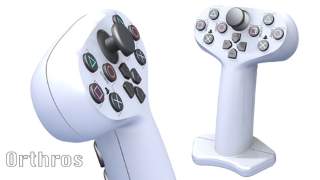 The Orthros, created by inventor Geoff Harbach, is a single-handed games controller designed for use with games consoles such as the PlayStation and Xbox.
All functionality from the existing manufacturer supplied controllers is transferred into this device so that the gaming experience is accessible to a wider range of users who cannot use the conventional two-handed controller.
HDTI has been involved in this project with LEPMIS from an early stage; defining the ergonomic industrial design, producing physical models, CAD modelling and visualisation and now in the detailed design and pre-production stages.