Opal Contracts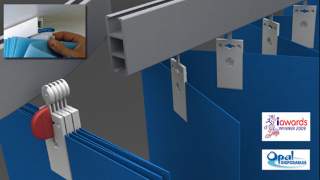 With the help of the West Midlands Materials Advisory Service, Opal Contracts were able to access HDTI's expertise in design, prototyping and product visualisation in order to help them break into the medical supply sector with an innovative, compact curtain hanging system.
Prototypes and an animated visualisation of the product were produced and with this Opal were able to pitch their new product to the NHS and secure their first orders.
The product has been a great success and in 2009 HDTI and Opal won an iAward for their collaboration on the product.