Abianco

The design and usability teams at HDTI have worked with entrepreneur Ian Jones to develop a series of innovative walking aids and accessories.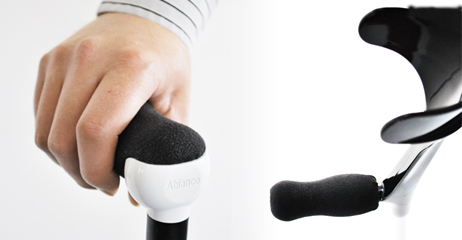 New materials and manufacturing processes have been used to create a comfortable and stylish walking stick handle, crutch handle and a flexible ferrule.
A device to allow your walking stick to stand independently has also been developed. HDTI provided expertise in assistive technology, occupational therapist and end user evaluation, product design and prototyping to help develop these products ready for the market. Abianco have now received orders for the ferrule from the USA and Germany.