New mobile app to tackle falls in the home
Monday 16 February 2015
Press contact
---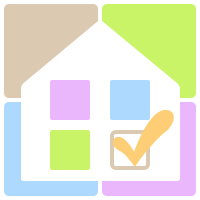 At HDTI, we are focused on developing innovative new products for the community healthcare sector and this is illustrated by the design of a new app which offers advice on how to prevent falls at home.
The FallCheck app gives information on potential hazards in the home along with simple instructions about how to minimise risks to avoid accidents.
The app, which has already been downloaded over 1,000 times, is available free from all mobiles or via the internet. It will work on any smartphone, tablet or PC.
The app was originally conceived by HDTI's Dr Gillian Ward, who led the development following an initial research project funded by NHS West Midlands to evaluate the use of fall detection and prevention equipment. The app itself was created and developed by Coventry University's Centre for Excellence in Learning Enhancement.
Research findings show that one in three adults aged over 65 who live at home will have at least one fall each year and, although there is plenty of equipment available to help prevent falls, digital technology is being under-used. In response to this, we secured funding to develop the FallCheck app along with a booklet, video and good practice guide for people at risk of falling, their carers and health and social care workers.
The content was designed with contributions from occupational therapists, falls experts and telecare advisors – and the app has proved to be extremely popular.
The FallCheck app is not only easy to use but can be used by family and friends. The app guides the user through the home room by room and indicates possible hazards that might cause a fall. It then offers solutions which could simply be re-arranging furniture or fitting outside lights, providing information on technology and gadgets which can be installed or providing information about telecare support when more needs to be done.
This is a serious health issue and by removing or reducing the risk, the FallCheck app encourages all members of the family to help prevent falls.
Further information is available from www.coventry.ac.uk/fallcheck