Testimonials
Here you'll find some testimonials showcasing how rewarding and enriching past students have found ECDL: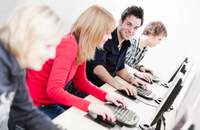 "As someone that is a bit older than the average student and has had no computer experience over the last 6 years, I found the ECDL really beneficial. It allowed me to refresh myself with the basics and I would particularly recommend it to older students or those that maybe just need a refresher.

It is easy to understand and there was always plenty of knowledgeable staff to help with the practical. I believe it was excellent use of my time and will definitely be doing levels 2 and 3 as I progress."
Mathew Hancox, ECDL foundation Part 1
"ECDL has helped me significantly; using advanced features within Microsoft Office. At the end of it you get a certificate, so it is a worthwhile qualification. Even if you think you are good with computers there are plenty of new things to learn.

The assessment is defined very clearly and the teaching staff are brilliant. It has been one of my most pleasurable experiences studying ECDL and I would recommend it to anyone who wants to improve their Microsoft Office skills or to learn additional features."
Rakesh Korotana, ECDL foundation Part 2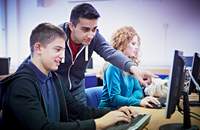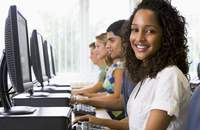 "I enjoyed the course and learnt a lot. It was very well taught and explained it in a way for us to easily understand everything. We were provided a lot of extra materials to prepare us for the exam. I would recommend this course to others as the lecturers are very helpful"
Ashty Omar, ECDL Advanced Word Processing