Identifying and Understanding Inequalities in Child Welfare Intervention Rates
COMPARATIVE STUDIES IN THE FOUR UK COUNTRIES
FOUNDER
VALUE
£557,705
PROJECT TEAM
Professor Paul Bywaters, Coventry University
Dr. Geraldine Brady, Coventry University
Professor Tim Sparks, Coventry University
Dr. Josephine Kwhali, Coventry University
Professor Brid Featherstone, Huddersfield University
Professor Kate Morris, University of Sheffield
Professor Brigid Daniel, University of Stirling
Janice McGhee, University of Edinburgh
Professor Jonathan Scourfield, University of Cardiff
Dr. Lisa Bunting, Queen's University, Belfast
Dr. Gavin Davidson, Queen's University Belfast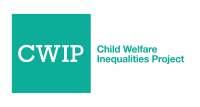 PROJECT OBJECTIVES
To detail the relationship of deprivation, policy and other factors to inequalities in key child welfare intervention rates through separate and comparative studies in the four UK countries
To develop and begin to test a theoretical framework for understanding inequalities in child welfare intervention rates, focusing in particular on the 'inverse intervention law'
To establish the necessary empirical, theoretical and methodological foundations for new directions in research, policy and practice to reduce avoidable child welfare inequalities
RESEARCH IMPACT
The long term aim of the project is to establish child welfare inequalities as a core concept in policy making, practice and research in the UK and internationally. This will involve a paradigm shift from a dominant focus on individual risk, parenting skills and related professional behaviours to include the analysis of populations, social structures and welfare systems. Achieving this requires constructing the evidence base, developing and testing theoretical frameworks, building research capacity and capability, engaging relevant audiences and embedding inequalities thinking in structures. This project takes the form of a set of closely linked studies utilising both quantitative and qualitative methodologies.
FURTHER INFORMATION
For a brief overview of the project see the project summary document. Professor Paul Bywaters also discusses this research on the Community Care blog: Do children's services reflect, reinforce or reduce social inequalities? For more information please contact Paul Bywaters and Geraldine Brady.
We would be very happy to talk to interested colleagues and groups about this research. Click here to be added to our Stakeholders Mailing List.
You are also welcome to join the The Child Welfare Inequalities Network www.jiscmail.ac.uk
RELATED PROJECTS
This project builds on the findings of the Deprivation and Inequalities in Children's Services Interventions project. Also funded by the Nuffield Foundation, the central aim of this project was to examine the role of deprivation in explaining differences in key children's services' interventions between and within local authorities (LAs) in England.
In addition, in 2015, the Jospeh Rowntree Foundation commissioned a rapid evidence review of the relationship between poverty and child abuse and neglect - see The relationship betwen poverty, child abuse and neglect