Speakers
We are lucky enough to have attracted high class plenary speakers to our previous conferences and this conference will be no different. We are in discussions at present and will announce additional key speakers as they are confirmed.
Prof Ray Hudson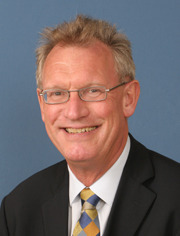 Ray Hudson is a Professor in the Department of Geography of Durham University, UK having joined the staff in 1972 (having been awarded a BA and PhD at Bristol University) and became a Professor in 1990. Ray was Chairman of the Department from 1992 to 1997 and has held, various senior positions in the University, including serving as Director of the interdisciplinary Wolfson Research Institute, 2003-7 and then as Pro-ViceChancellor and Deputy Vice Chancellor. He was Acting Vice Chancellor, 2014-15. He has served on all of the University's major committees and on a variety of local and regional economic and social development and voluntary organisations.
He has served as a Vice President and Chair of the Research Division of the Royal Geographical Society (1999 - 2004), as Chair of the Conference of Heads of Geography in UK HEIs (1995-9) and on various ESRC and HEFCE committees and boards, including ESRC's Training and Development Board and HEFCE's Strategic Advisory Committee for Enterprise and Skills. Until 2013, he was a co-director of FUSE (the North East Centre of Excellence of Translational Research in Public Health) and a director of nomis (the National On-line Manpower Information System). He continues as Chair of the International Advisory Board of WISERD (the Wales Institute of Social and Economic Research, Data And Methods)
A political-economic geographer, his research has focussed upon economic geographies, processes of combined and uneven development, relations between corporate and state policies and issues of territorial development. Much of his empirical reseach has focussed on 'old' industrial regions. He was one of a small number of geographers in the early 1970s who began to explore political economy approaches as an alternative to the then-dominant neoclassical location theories and statistical modelling approaches. His more recent research has included work on the social economy, on relations betweeen legal and illegal economies, and on the relationships between economy and environment and processes of material transformation and value creation. His publications include Wrecking a Region (Pion, 1989), Production, Places and Environment (Pearson, 2000), Digging up Trouble: The Environment, Protest and Opencast Coal Mining (with Huw Beynon and Andrew Cox, Rivers Oram, 2000), Producing Places (Guilford, 2001), Placing the Social Economy (with Ash Amin and Angus Cameron, Routledge, 2002), Economic Geographies: Circuits, Flows and Spaces, Sage, 2005) and Approches to Economic Geography: Towards a Geographical Political Economy (Routledge, 2016)..
His research has been recognised in a number of ways, including: a DLitt from Durham, a DSc from Bristol and an honorary DSc from Roskilde University. He received the Edward Heath Award from the Royal Geographical Society and was awarded its Victoria Medal in recognition of sustained excellence in research. He was also awarded the Sir Peter Hall Award by the Regional Studies Association for his contribution to the field of regional studies .He has been elected to the Fellowship of the Academy of the Social Sciences, to the Fellowship of the British Academy and to the European Academy (Academia Europaea). He is also a Fellow of the Royal Geographical Society and of the Regional Studies Association.
His research has involved working with and advising trades unions, community organisations and local, regional and national government organisations and has led to invitations to act as Special Adviser to the House of Commons Select Committee on Coalfields Regeneration and as an Expert Witness to the National Audit Office in its investigations into coalfield regeneration policies. More recently his research has informed and influenced policy making at the Department for Business, Innovation and Skills.
Prof Guy Baeten

Professor Guy Baeton is Professor of Urban Studies at the Department of Urban Studies at Malmö University, Sweden. He has previously worked at the universities of Lund, Oxford, Leuven and Strathclyde.
Guy Baeten is interested in urban development projects, neoliberalism and urban sustainability. He is the principal investigator of the FORMAS Strong Research Environment CRUSH -- Critical Urban Sustainability Hub that has housing inequalities as its main point of interest.
He is currently involved in two research projects that study the growing involvement of tech companies in urban development. One project tries to understand 'smart city' solutions from a local authorities' perspective, and the other project adopts an intersectional approach to understand the consequences of 'tech urban planning'. The projects are based on case studies in Toronto, Copenhagen, Stockholm and Antwerp and are running between 2018 and 2020. He is also part of a project that investigates histories of the sustainability concept in Malmö urban planning. Guy Baeten is co-founder and Director of the newly established Institute for Urban Research at Malmö University.