Philosophy BA (Hons)
Study level:

Undergraduate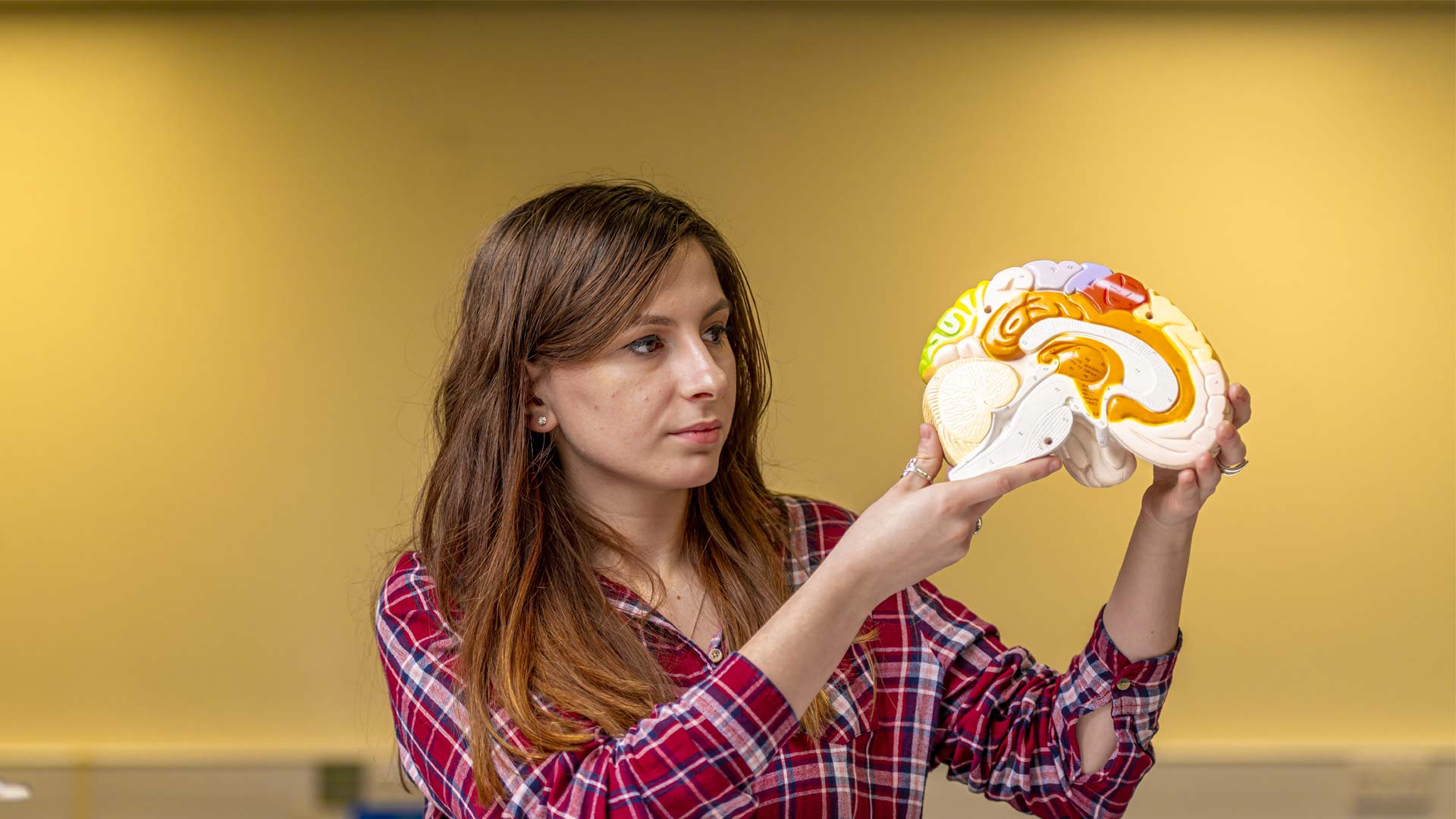 This dynamic new course takes an innovative approach to perennial philosophical problems. The programme is aimed at students who wish to explore their passion for ideas in the context of contemporary global issues.
Location
Coventry University (Coventry)
Study mode
Full-time
Part-time
Sandwich
Duration
3 years full-time
4 years sandwich
Flexible part-time
Start date
September 2023
---
Course overview
Beginning with a broad sweep of major philosophical problems - from the ancient world to contemporary, from Plato to Judith Butler - students will build an interdisciplinary philosophical toolkit in specialist philosophy modules taught by experts in their fields.

Joint Top Modern University for Career Prospects
Guardian University Guide 2021 and 2022

5 QS Stars for Teaching and Facilities
QS Stars University Ratings

Top 5 UK Student City (Coventry)
QS Best Student Cities Index 2023
Why you should study this course
The BA (Hons) Philosophy course at Coventry University has five distinctive features:
Students will explore the major philosophical issues that confront twenty-first-century human beings.
A particular focus is placed throughout the degree on comparative philosophy—taking in key ideas, problems and thinkers from the local to the global.
The course will foster application of new and cutting-edge theories and philosophical approaches to problems, including though not limited to posthumanism, critical race theory and ecocriticism.
Opportunities will be created whereby you engage in original digital research so that you can become a researcher in your own right.
Students will learn alongside specialist researchers and teachers, through innovative digital pedagogies such as digital publishing, filmmaking and podcasts. (Staff may be subject to change.)
Learn more about our Degree Show 2023:
---
The first-year curriculum is structured to allow you to gain a broad grounding in the discipline before going on, in the second and final year, to more specialist and optional modules. This will allow you to gain a broad and varied exposure to the field of philosophy, as well as to develop your interests for specialist study in further years. Creative and research-based work, as well as assessment, will allow you to develop your career aspirations and employability skills.
Modules
Life, the Universe and Everything - 20 credits

From the material determinism of astrophysics (and the subatomic/quantum challenge to this) to the technofutures of digital consciousness transfer and artificial intelligence, this module asks the big questions of now while also considering the ways in which different cultures have wrestled with beginnings and endings through time.

A Hitchhiker's Guide to Modern Philosophy - 20 credits

This module prepares you to engage with multifarious schools of philosophy, and to combine them and think beyond them in interesting ways. You will learn to wield logic, rhetoric, semiotics, language games, hermeneutics, phenomenology, dialectics, deconstruction, new materialisms and more as you actively apply these methods to contemporary social and political problems, including those that cluster around gender, sexuality, disability, ethnic and racial discrimination, economic inequality, climate justice and technology.

Thinkers on Trial: The Life and Death of Ideas - 20 credits

This module considers controversy in academia, the generation of knowledge and how ideas and research have been used and misused by scholars and scientists. It builds upon case studies such as the Sokal Affair, the David Irving Trial, John Lott and gun rights, and instances of plagiarism. It considers intellectual history through the life and writings of controversial historians, philosophers, scientists and artists.

Ethics of Climate Change and Interspecies Thriving - 20 credits

This module asks how human beings might—and whether they should—extend ethical communities to reciprocal and non-reciprocal others. Considering philosophical approaches including utilitarianism (e.g. Peter Singer), Existentialism (e.g. de Beauvoir, Camus), rights (e.g. Rowls), interspecies companionship (e.g. Haraway) and more, this module is also interested in the ethical relationships that might exist between inorganic matter, the object world and sentient beings.

Philosophical Methods - 20 credits

This module introduces you to the range of methods and tools that are key to the study of philosophy, while putting in place the academic skills required to carry out an undergraduate degree more broadly. Core philosophical methods will include phenomenological methods and deductive and inductive inference. The academic topics covered will support your individual and group projects.

Creative Philosophy Project - 20 credits

As the culmination of your first year, you will produce a creative/critical project that interrogates some of the ideas that you have encountered on the course so far. You might, for instance, write a critical utopia/dystopia, write a Socratic dialogue, write a fictional thought experiment, create an inclusive digital/virtual space using the University's hacklabs or create a digital comic strip, a poster, or an art exhibition. Workshops will provide you with technical and critical support to realise your ideas.
In the second year, you will begin to specialise by looking at core aspects of philosophy through key contemporary questions and issues, such as gender and sexuality, disability, and media and mediation. You will draw upon threads initiated in first year, expanding your understanding of issues in ecology, as well as applying the theories of thinkers encountered during the survey modules.
Modules
Alternative Facts: Logic and Reason in a 'Post-Truth' World - 20 credits

This module aims to explore how the philosophy of logic understands facts, asking "is there such a thing as facts". It will trouble the limits of logical truth and explore how philosophy can speak to issues of knowledge and truths in a "post truth" world.

Ecophilosophies and Climate Justice - 20 credits

This module offers a comparative overview of environmental philosophies and protest movements, preparatory to students designing and critiquing one another's philosophically-infused manifestos for climate justice. Environmental campaigns from around the world will be considered alongside the writings of European, indigenous and global south environmental philosophers and writers.

Fierce Feminist Figureheads - 20 credits

Beginning with a whistle-stop tour of feminist philosophical tenets through time, this module will then introduce you to ten fierce feminists who have changed the world through their words and actions. You will explore historical events, key texts, and crucial changes in vocabularies, attitudes, and opportunities afforded by these thinkers and learn to critique the world through an intersectional feminist lens.

Mediated Worlds - 20 credits

This module explores the impact that the media has had on conceptions of the world from Plato's literary challenge to Socrates oral view of philosophy and the impact of the printing press on early modern philosophy to the rise of the Global Village. It will also examine how modern media shapes our understanding of the past and how the advent of the network society, social media and virtual environments have altered philosophical perspectives of the world.

Philosophy of Gender and Sexuality - 20 credits

This module will introduce you to the most important ideas and debates in gender and sexuality. Covering a wide range of texts, including fiction, poetry, essay, film, and philosophy, you will have the opportunity to engage with key concepts of gender and sexuality, and learn to apply them to other forms of writing.

Experience and Language: Propositions and Signs - 20 credits

The modern world is surrounded by words and signs that need interpreting. Yet our interpretation and understanding of these signs are often socially produced (or even socially enforced). This module will examine how our experience of the world and our interpretation of signs is shaped and limited by the language we use.
There's no better way to find out what you love doing than trying it out for yourself, which is why a work placement2 can often be beneficial. Work placements usually occur between your second and final year of study. They're a great way to help you explore your potential career path and gain valuable work experience, whilst developing transferable skills for the future.
If you choose to do a work placement year, you will pay a reduced tuition fee3 of £1,250. For more information, please go to the fees and funding section. During this time you will receive guidance from your employer or partner institution, along with your assigned academic mentor who will ensure you have the support you need to complete your placement.
Modules
UK Work Placement – 0 credits

This module2 provides you with an opportunity to reflect upon and gain experience for an approved placement undertaken during your programme. A placement should usually be at least 26 weeks or equivalent; however, each placement will be considered on its own merits, having regard to the ability to achieve the learning outcomes.

International Study/Work Placement – 0 credits

This module2 provides you with an opportunity to reflect upon and gain experience for an approved international study/work placement undertaken during your programme. A work/study placement should usually be at least 26 weeks or equivalent; however, each placement will be considered on its own merits, having regard to the ability to achieve the learning outcomes.
Your final year is up to you! Choose from a series of exciting option modules to tailor your learning experience to your interests, whether this be through type of philosophy, approach, assessment type or simply preference. Modules will allow you to get creative or stay traditional, fully expressing your philosophical self. In your final year, you can choose from a range of optional modules, your chosen modules must total 120 credits.
Modules
Disabling Philosophy - 20 credits

In this module, you will explore the philosophy of disability and bioethics. You will critically explore scenarios of disability, illness and care. The module will centre the voices and experiences of disabled people in critical philosophical reflection.

The Existentialist Café: Ethics in a Coffee Cup - 20 credits

French Existentialism is often dismissed as a product of its time; chain-smoking, polo-neck wearing, coffee-drinking introspection in the wake of two World Wars. Despite this, we see manifestations of its tenets time and again across philosophy, culture, politics and art. This module will cover the main themes of the philosophy, delve into the complexities of its texts and thinkers, and explore some cultural interpretations.

Speculative Fiction - 20 credits

This module embraces the great diversity of works of fantasy, gothic and science fiction and will explore their relationship to each other, place them within literary traditions and examine the ways in which such popular writing is essentially intertextual and cross-generic.

The Lunar Society: Philosophy of the Midlands - 20 credits

This module takes as its starting point the midlands-based Lunar Society, an eighteenth-century group of artists, industrialists, inventors and scientists. The legacy of these key members of the English Enlightenment will be considered in the culture, politics and industry of the midlands as we ask: Is it possible to define a philosophy of the Midlands?

Stubborn Objects: New Materialisms and Flat Ontologies - 20 credits

This module responds to the new realisms, new materialisms and flat ontologies of twenty-first-century philosophy. It considers the philosophical heritage which contemporary thinkers including Donna Haraway, Timothy Morton, Graham Harman, and Jane Bennett draw upon in order to contextualize what is new in their work. It aims to critically apply their thinking to contemporary problems including AI, the climate crisis, global inequality and resurgent nationalisms.

Are Numbers Real? - 20 credits

This module critically assesses the role of numbers in our everyday lives and culture. Should we think of mathematics as a language, or do numbers speak to reality in a more direct and objective way than is possible in verbal language? Students will extend their knowledge of the use/misuse of statistics and the relationship between propositional logic and mathematics as well as consider alternative uses of numbers such as numerology.

Enlightenment: Literature, Culture, Modernity - 20 credits

This module aims to introduce students to the literature and philosophy of the Enlightenment. including both eighteenth-century debates about progress and modernity as well as contemporary accounts concerning the significance of ideas about Enlightenment.

Final Project - 40 credits

This module provides an opportunity for you to exercise independent learning and research skills in the final semester of your degree. You will be able to conceive, plan and carry out an individual programme of discipline-specific research under the supervision of a member of staff, leading to the ultimate submission of a final project in the form of a dissertation, portfolio, or artefact, as appropriate.
We regularly review our course content, to make it relevant and current for the benefit of our students. For these reasons, course modules may be updated.
---
How you'll learn
The teaching methods for BA Philosophy are varied and tailored to individual subjects, as well as to suit a diverse student population.
Teaching contact hours
We understand that everyone learns differently, so each of our courses will consist of structured teaching sessions, which can include:
On campus lectures, seminars and workshops
Group work
Self-directed learning
Work placement opportunities2.
The number of full-time contact hours may vary from semester to semester, however, on average, it is likely to be around 12 contact hours per week in the first and second year dropping to around 10-12 contact hours per week in the third and final year as you become a more independent learner.
Additionally, you will be expected to undertake significant self-directed study of approximately 15 hours each week, depending on the demands of individual modules.
Part of university life is undertaking self-directed learning. During a typical week you will have time that allows you to work independently to apply the skills and knowledge you have learnt in taught or facilitated sessions to your projects or assignment briefs. This self-directed learning allows you to use your research skills, consolidate your knowledge or undertake collaborative group work.
This course can be offered on a part-time basis. Whilst we would like to give you all the information about our part-time offering here, it is tailored for each course each year depending on the number of part-time applicants. Therefore, the part-time teaching arrangements vary. Request further information about part-time study.
As an innovative and enterprising institution, the university may seek to utilise emerging technologies within the student experience. For all courses (whether on-campus, blended, or distance learning), the university may deliver certain contact hours and assessments via online technologies and methods.
In response to the COVID-19 pandemic, we are prepared for courses due to start in or after the 2023/2024 academic year to be delivered in a variety of forms. The form of delivery will be determined in accordance with Government and Public Health guidance. Whether on campus or online, our key priority is staff and student safety.
---
Assessment
This course will be assessed using a variety of methods which will vary depending upon the module.
Assessment methods include:
Phase tests
Essays
Group work
Presentations
Reports
Projects
Coursework
Individual assignments
The Coventry University Group assessment strategy ensures that our courses are fairly assessed and allows us to monitor student progression towards the achieving the intended learning outcomes.
---
International experience opportunities
Please note that all international experience opportunities may be subject to additional costs, competitive application, availability and meeting applicable visa and travel requirements are therefore not guaranteed2.
---
Entry requirements
Typical offer for 2023/24 entry.
| Requirement | What we're looking for |
| --- | --- |
| UCAS points | 112 |
| A level | BBC |
| GCSE | Minimum 5 GCSEs graded 4 / C or above including English |
| BTEC | DMM |
| IB Diploma | 29 points |
| Access to HE | The Access to HE Diploma. Plus GCSE English at grade 4 / C or above. |
For information regarding specific requirements, please fill in our request information form.
Are you eligible for the Fair Access Scheme?
We believe every student should have the opportunity to dream big, reach their potential and succeed, regardless of their background. Find out more about our Fair Access Scheme.
Select your region to find detailed information about entry requirements:

You can view our full list of country specific entry requirements on our Entry requirements page.
Alternatively, visit our International hub for further advice and guidance on finding in-country agents and representatives, joining our in-country events and how to apply.
English language requirements
IELTS: 6.0 overall (with at least 5.5 in each component area)
If you don't meet the English language requirements, you can achieve the level you need by successfully completing a pre-sessional English programme before you start your course.
For more information on our approved English language tests visit our English language requirements page.
---
Fees and funding
2023/24 tuition fees.
Student
Full-time
Part-time
UK, Ireland*, Channel Islands or Isle of Man
£9,250 per year
Request fee information
EU
£9,250 per year with EU support bursary**
£16,800 per year without EU support bursary**
Not available
International
£16,800 per year
Not available
If you choose to do a work placement2, you should consider travel and living costs to cover this. There is also a tuition fee3 of £1,250 that will cover your academic support throughout your placement year.
For advice and guidance on tuition fees and student loans visit our Undergraduate Finance page and see The University's Tuition Fee and Refund Terms and Conditions.
We offer a range of International scholarships to students all over the world. For more information, visit our International Scholarships page.
Tuition fees cover the cost of your teaching, assessments, facilities and support services. There may be additional costs not covered by this fee such as accommodation and living costs, recommended reading books, stationery, printing and re-assessments should you need them. Find out what's included in your tuition costs.
The following are additional costs not included in the tuition fees:
Any optional overseas field trips or visits: £400+ per trip.
Any costs associated with securing, attending or completing a placement (whether in the UK or abroad)
*Irish student fees
The rights of Irish residents to study in the UK are preserved under the Common Travel Area arrangement. If you are an Irish student and meet the residency criteria, you can study in England, pay the same level of tuition fees as English students and utilise the Tuition Fee Loan.
**EU support bursary
Following the UK's exit from the European Union, we are offering financial support to all eligible EU students who wish to study an undergraduate or a postgraduate degree with us full-time. This bursary will be used to offset the cost of your tuition fees to bring them in-line with that of UK students. Students studying a Degree with a Foundation Year with us are not eligible for the bursary.
How do you know if you need to pay UK or international tuition fees?

We carry out an initial fee status assessment based on the information you provide in your application. Your fee status determines your tuition fees, and what financial support and scholarships may be available to you. The rules about who pays UK (home) or international (overseas) fees for higher education courses in England are set by the government's Department for Education. The regulations identify all the different categories of student who can insist on paying the home rate. The regulations can be difficult to understand, so the UK Council for International Student Affairs (UKCISA) has provided fee status guidance to help you identify whether you are eligible to pay the home or overseas rate.

If you meet all the criteria required by any one category, including any residence requirements, your institution must charge you the home rate. You only need to find one category that you fit into.
---
Facilities
Students will benefit from studying on our well-equipped, modern campus4.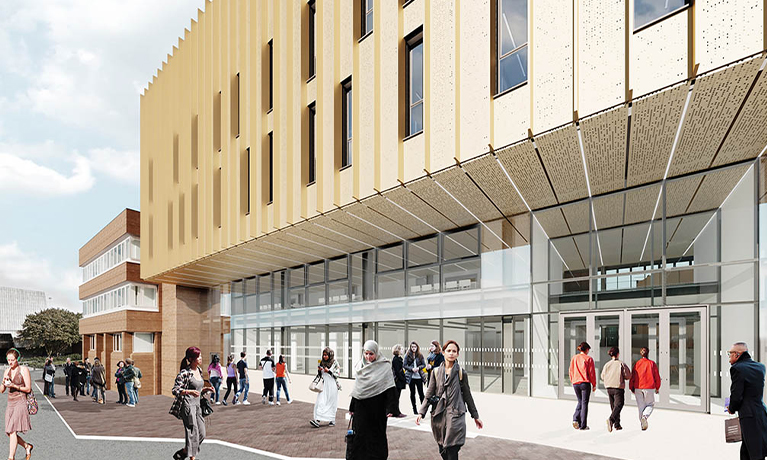 Our new Derbyshire building is planned to open fully in 2023. There will be more space to learn, design and make, including a hyper-studio for students across all disciplines to collaborate on projects together, a gallery space and an events atrium.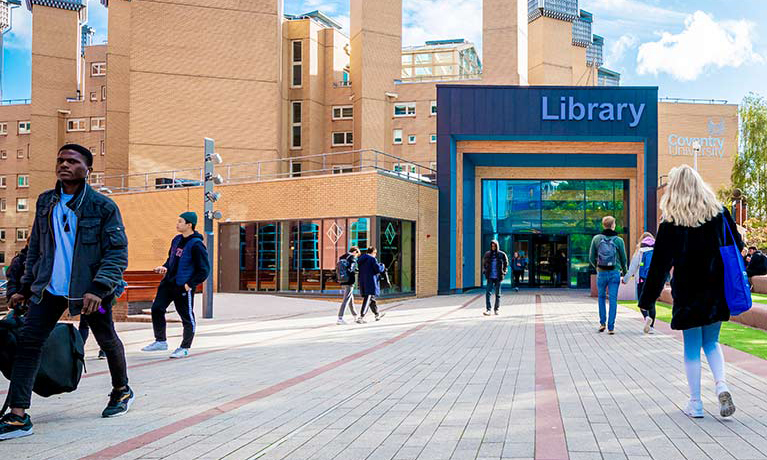 You will benefit from our support designed to help you succeed and our industry-relevant teaching and resources. These include our modern library and computing facilities, dedicated careers advice and Students' Union.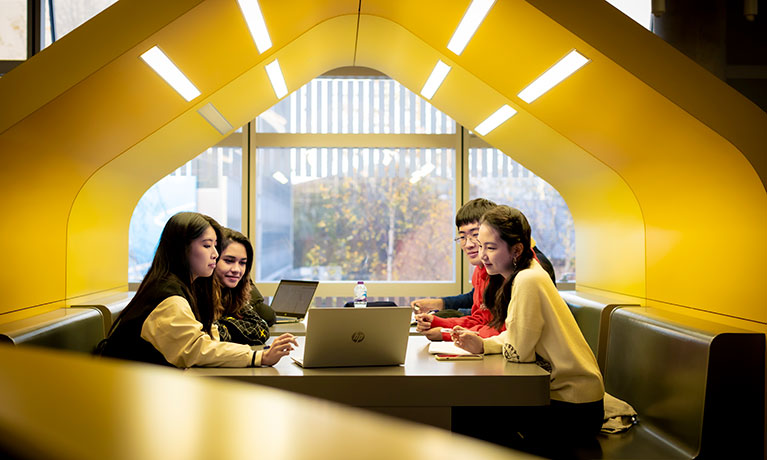 The School of Humanities is home to the Confucius Institute. This is a collaboration created with the Jiangxi University of Finance and Economics, which aims to promote an understanding of the Chinese language and culture.
---
Careers and opportunities
As part of our BA Philosophy programme, you will encounter a range of ethical dilemmas and philosophical problems.
Engaging with these will give you the opportunity to develop advanced analytical expertise, exercise judgement on the critical conjectures of others, and to formulate, discuss and defend your own theses. As a result, you will be able to acquire important transferrable skills in analysis, negotiation and argumentation. Students who complete the course successfully will also gain experience in multi-media communication and the presentation of research findings through specialist digital tools and methods. The overall aim of the course is to give our philosophy students the capabilities and knowledge they need to innovate new approaches to the key problems and challenges of the twenty-first century.
Philosophy graduates can exercise the skills they have gained on their degree in roles that require mental agility and the capacity to consider multiple viewpoints. The study of philosophy, therefore, might be used in a range of different careers, for example: diplomacy; advocacy; teaching; artificial intelligence; healthcare; consultancy; government.
---
How to apply
UK students

Full-time students applying to start in September 2023 can apply for this course through UCAS from 6 September 2022. Read our application pages to find out your next steps to apply.

Part-time students should apply directly to the university.

---

If you'd like further support or more information about your course get in touch with us today.

International students

International codes:
AHU115

Full-time students applying to start in September 2023 should apply directly to the university.

How to apply

For further support for international applicants applying for an undergraduate degree view our International hub.

You can also download our International guide which contains lots of useful information about our courses, accommodation and tips for travel.

---

Get in touch with us today for further advice and guidance.
Disclaimers

Coventry University together with Coventry University London Campus, CU Coventry, CU London, CU Scarborough and Coventry University Online come together to form part of the Coventry University Group (the "University") with all degrees awarded by Coventry University.

1Accreditations

The majority of our courses have been formally recognised by professional bodies, which means the courses have been reviewed and tested to ensure they reach a set standard. In some instances, studying on an accredited course can give you additional benefits such as exemptions from professional exams (subject to availability, fees may apply). Accreditations, partnerships, exemptions and memberships shall be renewed in accordance with the relevant bodies' standard review process and subject to the university maintaining the same high standards of course delivery.

2UK and international opportunities

Please note that we are unable to guarantee any UK or International opportunities (whether required or optional) such as internships, work experience, field trips, conferences, placements or study abroad opportunities and that all such opportunities may be subject to additional costs (which could include, but is not limited to, equipment, materials, bench fees, studio or facilities hire, travel, accommodation and visas), competitive application, availability and/or meeting any applicable travel COVID and visa requirements. To ensure that you fully understand the visa requirements, please contact the International Office.

3Tuition fees

The University will charge the tuition fees that are stated in the above table for the first Academic Year of study. The University will review tuition fees each year. For UK (home) students, if Parliament permit an increase in tuition fees, the University may increase fees for each subsequent year of study in line with any such changes. Note that any increase is expected to be in line with inflation.

For International Students, we may increase fees each year but such increases will be no more than 5% above inflation. If you defer your course start date or have to extend your studies beyond the normal duration of the course (e.g. to repeat a year or resit examinations) the University reserves the right to charge you fees at a higher rate and/or in accordance with any legislative changes during the additional period of study.

4Facilities

Due to COVID-19, some facilities (including some teaching and learning spaces) and some non-academic offerings (particularly in relation to international experiences), may vary from those advertised and may have reduced availability or restrictions on their use.

Student Contract

By accepting your offer of a place and enrolling with us, a Student Contract will be formed between you and the university. A copy of the 2023/24 contract can be found here. The Contract details your rights and the obligations you will be bound by during your time as a student and contains the obligations that the university will owe to you. You should read the Contract before you accept an offer of a place and before you enrol at the university.
---