Disaster Management and Resilience MSc
Study level:

Postgraduate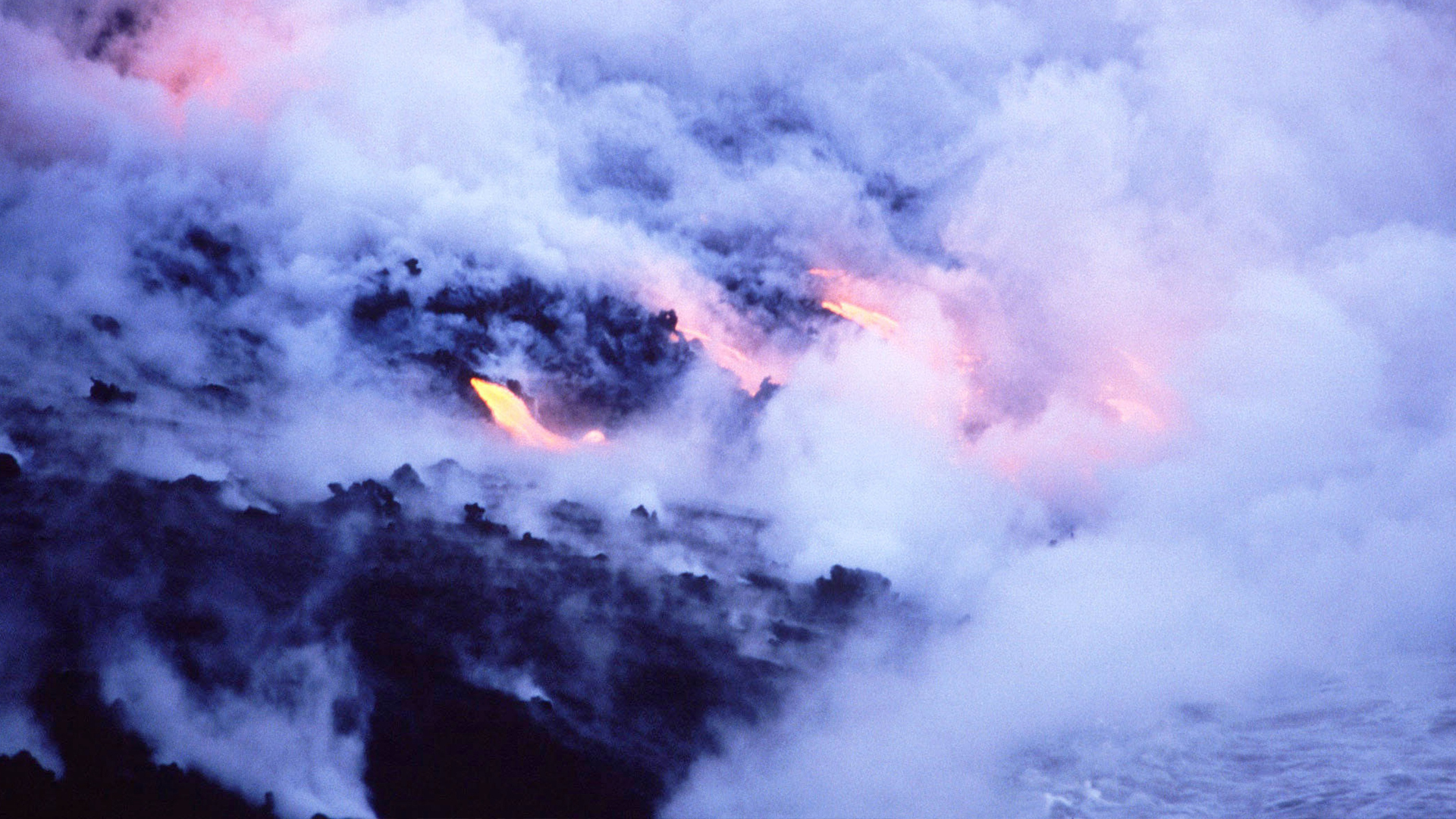 Disaster impacts and conflict reduce or reverse economic growth, diminish household capacity and plunge an ever-increasing number of people into poverty. Without ongoing substantial professional effort inequality will continue to increase, as will the global population's vulnerability to disaster.
Location
Coventry University (Coventry)
100% online study
Study mode
Full-time
Part-time
Online/Blended
Duration
1 year full-time
2 years part-time
Course code
On campus - EECT016
Online - EECT140

Start date
September 2023
January 2024
May 2024
---
Course overview
If you are looking to start your career in disaster management and humanitarian action, or currently work in a local or national government disaster management agency, an NGO or civil society organisation and need to further your career; this course could provide you with the advanced skills and knowledge you need.
Studied blended online/on-campus or 100% online, this course is designed to enable you to develop the necessary knowledge and skills to anticipate, assess, mitigate, critically analyse, prepare, plan for and successfully manage increasingly complex disasters; operating confidently in policy development, strategy implementation, and response and recovery planning and management.
The overall aim is for you to be able to contribute to the strengthening of community, professional, organisational, national and international capacity to deal with complex multifactorial disasters, developing strategies that could increase resilience to acute and chronic threats to both economies and societies.
During your studies, you should advance your skills in evaluating complex situations, developing creative and innovative solutions, and implementing lessons learned. There will be opportunities to take part in training and exercises through simulated emergency scenarios in our immersive Simulation Centre4.

Joint Top Modern University for Career Prospects
Guardian University Guide 2021 and 2022

5 QS Stars for Teaching and Facilities
QS Stars University Ratings

Top 5 UK Student City (Coventry)
QS Best Student Cities Index 2023
Why you should study this course
Climate change, urban pressure and lack of disaster preparedness are increasingly transforming natural hazards, such as earthquakes, volcanic eruptions or tsunamis into disastrous events causing life and economic losses.
Upon successful completion of the course, you should have an advanced understanding of concepts, theories policy and practice within the areas of risk, humanitarian practice, development, disaster risk reduction, and climate change adaptation so that you are better able to evaluate the activities of NGOs, government organisations, multilateral agencies and institutions and drive necessary improvements.
Coventry University was the first UK university to establish courses in disaster management and emergency planning over 20 years ago (Hulse & Moseley 1998) and is still a leading provider of Higher Education courses and Consultancy services in emergency and disaster management capabilities. We have more than 25 years of alumni who sit in senior positions in organisational resilience across the world.
There is dedicated support available for those who are new to Higher Education, or returning after a long break, with additional modules designed to transition you into postgraduate study and support you as you learn to research.
You will have the opportunity to carry out an independent piece of research of your choosing, producing an industry facing working paper which should be of publishable quality.
Accreditation and professional recognition
This course is accredited 1 and recognised by the following bodies:

---
---
What you'll study
All modules are offered on a rolling basis, at least once every eight months, ensuring that for part-time students, modules can be approached flexibly and fitted around the demands of full-time employment.
Modules
Disaster Risk, Resilience, Adaptation and Sustainability – 15 credits

Provides an understanding of the concepts and interrelationship between the concepts of disaster risk, resilience, adaptation, development and sustainability from the perspective of historical and current international events, strategy and policy drivers. An understanding of the disaster-development continuum is critical to those working or intending to work in international development, disaster risk reduction (DRR) and emergency practice in increasingly complex environments. The module takes an enquiring approach to theories and their impact on the field of practice at a programme, agency, country and global scale. It will demand a thorough and critical exploration and evaluation of the aims, areas of activity and programmes of NGOs, multilateral agencies and institutions. Upon completion of this module, you will be able to recognise the inseparable link between sustainability, development, DRR, resilience and humanitarian practice.

Training and Exercise Design and Delivery – 15 credits

This module will facilitate your competence to plan, design, and manage an exercise programme in the context of disaster, crisis and emergency management. The module will place exercises in the wider context of preparedness and organisational resilience, examining theories and approaches to training and exercising. In addition, the module will aim to help you critically assess and evaluate generic principles of training and apply them to training needs for disaster, crisis and emergency management. Approaches to the evaluation of exercises and associated learning will be developed, and the project management requirements for managing and organising exercises are also examined.

Foresight, Insight and Strategy – 15 credits

In this module, we explore strategies for the development of long-term planning in a world of change and uncertainty. Very often planning looks 5 -10 years into the future, however with developing global trends, such as social justice, climate change and political transition, this is insufficient. Techniques for predicting and then planning future actions have evolved and now need to be capable of addressing complex and interconnected issues. This module explores the processes that provide clear pathways, exploring approaches such as systems and strategic thinking, in the context of the changing needs and expectations of stakeholders.

Community Preparedness, Recovery and Resilience – 15 credits

Despite the recent popularity and frequent use of the community resilience concept in emergency and disaster management research and policy programmes, there is a confusing range of theoretical interpretations and an equally broad range of operational interpretations. This module aims to provide you with a high-level conceptual understanding of resilience and its relationship with preparedness and recovery activities done by and on behalf of communities. Through analysis of UK and international case studies, you will evaluate determinants of resilience and the role of professionals and communities in preparedness, recovery and resilience. Methods for engagement with community groups and the role of public service providers/NGOs will be critically assessed. Issues pertaining to sustainable approaches and monitoring and evaluating the effectiveness of resilience interventions will be emphasised.

Humanitarian Principles, Preparedness and Response – 15 credits

This module will equip you with an understanding of the contemporary theoretical perspectives of humanitarian action and management approaches to disaster preparedness and humanitarian response. This module aims to provide an understanding of the organisational architecture, drivers and standards in humanitarian response as well as current challenges and changes for organisations operating in the humanitarian response sector. This module takes a "humanitarian response agency" perspective.

Disaster Interventions, Evaluation and Learning – 15 credits

This module reviews good governance approaches to mainstreaming effective and sustainable disaster interventions and reviews the links between international policy and local projects. Thereafter the module focuses on the analysis of traditional emerging approaches to disaster interventions to evaluate opportunities and good practice perspectives for Monitoring, Evaluation, Accountability and Learning (MEAL). Case studies from response and DRR context will be used in order to bring together an understanding of the importance of undertaking an integrated approach where MEAL activities and results are shared between disaster phases, projects, programme and agencies to maximise learning benefits, impact of interventions, resilience and sustainability.

Risk, Incidents and Leadership – 15 credits

This module aims to develop an in-depth understanding of a range of risk interpretations, and explore non-technical skills, minimisation techniques and leadership models that can be applied during incidents and crises. It will use models and theories to critically evaluate the challenges for leadership and decision making within the constraints of command-and-control practice. Incidents are recognised as vital opportunities for learning lessons but there are usually challenges to facilitating and leading the implementation of change; you will investigate ways in which these barriers and challenges can be overcome.

Research Perspectives and Practice – 15 credits

This module is designed to equip you with the required skills in systematic critical evaluation, research design and data collection relevant to assessing practice and policy in disciplines aligned to emergencies and crises. The module content will review processes and principles for conducting research. You will explore intensive and extensive research designs and be introduced to the principal methods of conducting extensive research, including social surveys, documentary, archival and census evidence, and quantitative analysis. The module also explores more intensive forms of investigation, including interviewing, ethnography and other forms of qualitative analysis. Issues of research dissemination and research ethics will also be considered.

Supporting Transition to Postgraduate Study – 0 credits

This online weekly module will assist and prepare you in your transition to postgraduate education by developing your academic skills, to improve and enhance your personal effectiveness as a learner. The module will look at areas such as critical reading, academic writing and referencing skills. Throughout the module, you are encouraged to reflect on your learning to deepen your understanding and effectiveness as a quality independent learner. We set out clearly what we expect of students at postgraduate level and equip you with the resources to be able to meet expectations in this environment. This academic skill set is transferable and will be valuable not only in the immediate context, but also for continuing professional development.

Working Paper – 50 credits

The aim of this module is to support you in defining a need or critical issue within the emergency management and resilience sector, and exploring potential solutions for that problem through the practical application of theoretical approaches. Working with a supervisor, you will develop an industry-facing paper that researches and evaluates the evidence and makes recommendations for change and overcoming expected barriers to that change at team, institutional, national level as appropriate.

Leading Diverse Workforces – 10 credits

This module aims to provide you with a framework of knowledge and understanding of how to effectively lead and develop people in a strategically diverse and inclusive way. You will explore, for example, the influence and impact of leadership theories, culture, wellbeing, and approaches to developing better equality, diversity and inclusion strategies and practices that can be used creatively within a leadership role in different types of organisational scenarios. You will be given the opportunity to develop strategic priorities for leadership, equality, diversity and inclusion.
We regularly review our course content, to make it relevant and current for the benefit of our students. For these reasons, course modules may be updated.
---
How you'll learn
Modules can be studied 100% on-campus, 100% online or as a blend of both. However you choose to study with us, all of our modules are designed to provide both the depth and rigour required for development, reflection and networking in this sector. Delivery is supported by our innovative online social learning platforms, allowing you to undertake substantial parts of your study at home whether you are studying on campus or online, where you can revisit content and find additional materials. You also have access to our library's electronic resources 24/7, including thousands of books, ejournals and newspapers.
Study on campus
Teaching and learning methods may include:
Seminars and discussion
Practical sessions and workshops
Simulation exercises
Study visits2
Study 100% online
You will have timetabled classes, online tutorials, and seminars, with all your learning activities available on-demand so that you can learn at the best time and location for you. We record all sessions and provide alternative work for those who cannot attend in person.
This course can be studied on a full-time or part-time basis. Whilst we would like to give you all the information about our part-time offering here, it is tailored for each course each year depending on the number of part-time applicants. Therefore, the part-time teaching arrangements vary. Please request information about studying this course part-time.
---
Teaching contact hours
Each 15-credit module will consist of 150 hours of activities with typically about 30 hours of contact time associated. The activity time will be made up of a mixture of guided and self-guided study. Taught modules are normally delivered across a ten-week period and can be studied 100% on-campus, 100% online or as a blend of both. The contact hours for this course will include a combination of, face-to face teaching such as lectures, small-group sessions, workshops, online classes and support sessions.
Students will have access to an experienced team of tutors and lecturers who will support their studies. Each module will have dedicated online content to support the learning.
As an innovative and enterprising institution, the university may seek to utilise emerging technologies within the student experience. For all courses (whether on-campus, blended, or distance learning), the university may deliver certain contact hours and assessments via online technologies and methods.
In response to the COVID-19 pandemic, we are prepared for courses due to start in or after the 2023/2024 academic year to be delivered in a variety of forms. The form of delivery will be determined in accordance with Government and Public Health guidance. Whether on campus or online, our key priority is staff and student safety.
---
Assessment
This course will be assessed using a variety of methods which will vary depending upon the module.
Assessment methods include:
Essays
Group work
Presentations
Reports
Projects
Coursework
Individual Assignments
The Coventry University Group assessment strategy ensures that our courses are fairly assessed and allows us to monitor student progression towards achieving the intended learning outcomes.
---
Entry requirements
Typical offer for 2023/24 entry.
Applicants should have a 2:2 undergraduate degree (or equivalent) in a relevant discipline. Applicants with a lower class of degree and/or professional experience only will be individually considered and will usually be interviewed prior to being offered a place on the course.
We recognise a breadth of qualifications, speak to one of our advisers today to find out how we can help you.
Select your region to find detailed information about entry requirements:

You can view our full list of country specific entry requirements on our Entry requirements page.
Alternatively, visit our International hub for further advice and guidance on finding in-country agents and representatives, joining our in-country events and how to apply.
Typical entry requirements
Applicants should have a 2:2 undergraduate degree (or equivalent) in a relevant discipline. Applicants with a lower class of degree and/or professional experience only will be individually considered and will usually be interviewed prior to being offered a place on the course.
English language requirements
IELTS: 6.5 overall, with at least 5.5 in each component area
If you don't meet the English language requirements, you can achieve the level you need by successfully completing a pre-sessional English programme before you start your course.
For more information on our approved English language tests visit our English language requirements page.
---
Fees and funding
2023/24 tuition fees.
Student
Full-time
Part-time
UK, Ireland*, Channel Islands or Isle of Man
£11,200
Request fee information
EU
£11,200 per year with EU support bursary**
£18,600 per year without EU support bursary**
Not available
International
£18,600
Not available
For advice and guidance on tuition fees3 and student loans visit our Postgraduate Finance page and see the university's Tuition Fee and Refund Terms and Conditions.
We offer a range of International scholarships to students all over the world. For more information, visit our International Scholarships page.
Tuition fees cover the cost of your teaching, assessments, facilities and support services. There may be additional costs not covered by this fee such as accommodation and living costs, recommended reading books, stationery, printing and re-assessments should you need them.
The following are additional costs not included in the tuition fees:
Any optional overseas field trips or visits: £400+ per trip.
Any costs associated with securing, attending or completing a placement (whether in the UK or abroad).
*Irish student fees
The rights of Irish residents to study in the UK are preserved under the Common Travel Area arrangement. If you are an Irish student and meet the residency criteria, you can study in England, pay the same level of tuition fees as English students and utilise the Tuition Fee Loan.
**EU support bursary
Following the UK's exit from the European Union, we are offering financial support to all eligible EU students who wish to study an undergraduate or a postgraduate degree with us full-time. This bursary will be used to offset the cost of your tuition fees to bring them in-line with that of UK students. Students studying a Degree with a Foundation Year with us are not eligible for the bursary.
How do you know if you need to pay UK or international tuition fees?

We carry out an initial fee status assessment based on the information you provide in your application. Your fee status determines your tuition fees, and what financial support and scholarships may be available to you. The rules about who pays UK (home) or international (overseas) fees for higher education courses in England are set by the government's Department for Education. The regulations identify all the different categories of student who can insist on paying the home rate. The regulations can be difficult to understand, so the UK Council for International Student Affairs (UKCISA) has provided fee status guidance to help you identify whether you are eligible to pay the home or overseas rate.

If you meet all the criteria required by any one category, including any residence requirements, your institution must charge you the home rate. You only need to find one category that you fit into.
---
Facilities
Our aim is to offer you sector-leading facilities4.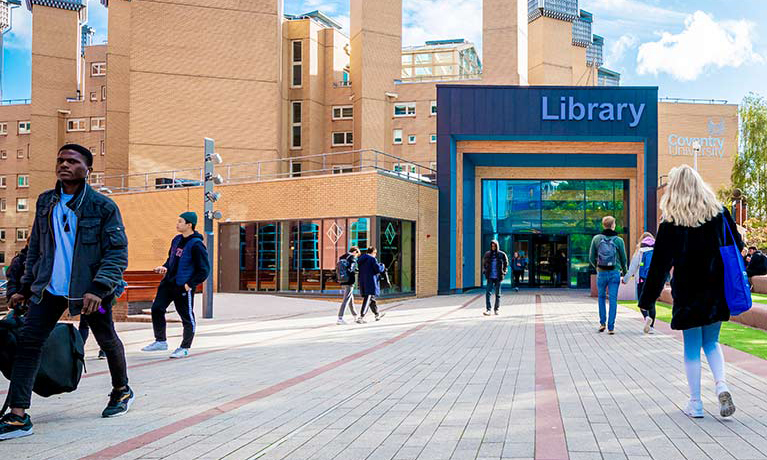 The Lanchester Library is open 24/7, 364 days a year and has 1,400 study spaces, including group and silent areas. It also currently offers more than 550 computers and an additional 120 free-to-loan laptops within the library.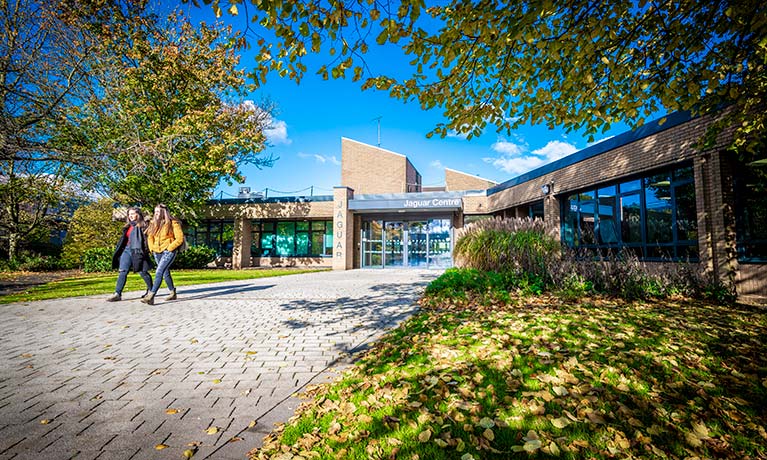 Jaguar Centre
Our refurbished Jaguar Centre has been specifically designed to provide facilities and services to support our postgraduate students including: social spaces, computer suites and separate areas for small group study.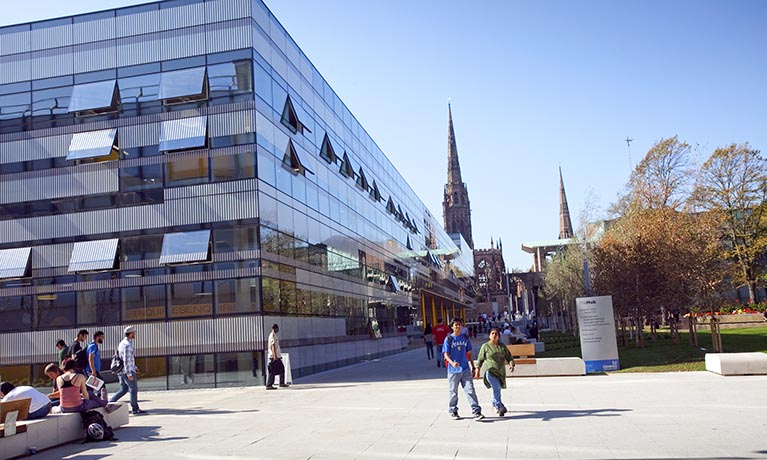 The Hub is the centre of student campus life. It's also home to the Health and Wellbeing Centre, the Spirituality and Faith Centre, the Tank Studio, Student Success Coaches and the Enterprise Hub.
---
Careers and opportunities
Upon successful completion of this course, you will have knowledge of:
Risk, its components and influencing factors, approaches to assessment, and prioritisation and organisational role in planning, managing and recovering from humanitarian crises and disasters.
Policy and approaches for mitigating, preparing for, managing and recovering from crises, conflict and disasters for responding agencies, organisations and affected communities.
Approaches to assessing complexity and interaction and developing, monitoring and evaluating resilience in processes, systems, organisations and communities at risk from known and emergent threats in a sustainable way.
Stakeholder analysis and multi-stakeholder engagement, communication, co-operation and governance in all aspects of policy and strategy development, implementation and management, at all scales in disaster contexts.
Challenges and approaches for information management, evaluating uncertainty, ambiguity and complexity in knowledge, appropriate and defensible decisions for managing complex disaster situations.
Issues and challenges at the forefront of research and practice in disasters and resilience.
How to evaluate and use appropriate methods of enquiry and analysis, and to progress good practice in the discipline over the course of their career.
Skills demanded to research, evaluate high-level material to produce an independent working paper that meets ethical requirements of the university, synthesises both academic and sector perspectives and presents findings and recommendations in a professional way.
Our part-time students are often sponsored by their employers, and successful completion of this postgraduate level qualification could provide the credibility needed to progress in your organisation and career.
Through the course we explore how modern society is creating ever more complex risk and interdependency. The impact of features such as societal inequalities, social tension, extremism, global supply and economic instability, reliance on technology, severe weather conditions, pandemic disease and climate change means that there are now many career opportunities in this field. When you successfully graduate, you could pursue or further a career in sectors including national and local government, NGO's, UN organisations and other regional organisations, healthcare or consultancy.
Our current teaching staff and the university's Talent Team can support your search for employment in the UK or overseas by making use of our alumni network, industrial contacts, careers events, recruitment fairs and individual advice2.
Where our graduates work
Previous graduates have gone to work here in the UK and in countries all over the world, including Denmark, Finland, Germany, Bangladesh, China, Pakistan, the United States and Canada. Some have taken up roles as planning officers, emergency planners, international humanitarian coordinators, disaster risk reduction analysts and deployable emergency response managers, while others have joined emergency services, public administration or pursued research and lecturing within education.
Employers of our previous graduates have included: UNICEF, UNEP, WFP, Action Centre La Faim (Toronto, Canada), the Institute for Risk Management and Climate Change (Bogota, Colombia), WWF, Danish Refugee Council, Deutsche Bahn, Tata Institute of Social Sciences (Mumbai, India), United Nations Population Fund (Jakarta, Indonesia), the British and German Red Cross, The Netherlands Institute for Safety, Medecins Sans Frontieres and the Military.
Opportunities may exist globally within:
Non-Governmental Organisations
Multi-lateral organisations
National and Local government
Health services and epidemiology
Military
(Re)insurance and risk management
City resilience
Risk and resilience consultancy
Security and safety sector
Research and further study
---
How to apply
UK students

To apply to study for a postgraduate course at Coventry University, you can apply online.

---

For further support or more information about your course get in touch with us today.

International students

Full-time international students applying to start in September should apply directly to the university. Read our application pages to find out your next steps to apply.

How to apply

For further support for international applicants applying for postgraduate degree view our International hub.

You can also download our International guide which contains lots of useful information about our courses, accommodation and tips for travel.

---

Get in touch with us today for further advice and guidance.
Disclaimers

Coventry University together with Coventry University London Campus, CU Coventry, CU London, CU Scarborough and Coventry University Online come together to form part of the Coventry University Group (the "University") with all degrees awarded by Coventry University.

1Accreditations

The majority of our courses have been formally recognised by professional bodies, which means the courses have been reviewed and tested to ensure they reach a set standard. In some instances, studying on an accredited course can give you additional benefits such as exemptions from professional exams (subject to availability, fees may apply). Accreditations, partnerships, exemptions and memberships shall be renewed in accordance with the relevant bodies' standard review process and subject to the university maintaining the same high standards of course delivery.

2UK and international opportunities

Please note that we are unable to guarantee any UK or International opportunities (whether required or optional) such as internships, work experience, field trips, conferences, placements or study abroad opportunities and that all such opportunities may be subject to additional costs (which could include, but is not limited to, equipment, materials, bench fees, studio or facilities hire, travel, accommodation and visas), competitive application, availability and/or meeting any applicable travel COVID and visa requirements. To ensure that you fully understand the visa requirements, please contact the International Office.

3Tuition fees

The University will charge the tuition fees that are stated in the above table for the first Academic Year of study. The University will review tuition fees each year. For UK (home) students, if Parliament permit an increase in tuition fees, the University may increase fees for each subsequent year of study in line with any such changes. Note that any increase is expected to be in line with inflation.

For International Students, we may increase fees each year but such increases will be no more than 5% above inflation. If you defer your course start date or have to extend your studies beyond the normal duration of the course (e.g. to repeat a year or resit examinations) the University reserves the right to charge you fees at a higher rate and/or in accordance with any legislative changes during the additional period of study.

4Facilities

Due to COVID-19, some facilities (including some teaching and learning spaces) and some non-academic offerings (particularly in relation to international experiences), may vary from those advertised and may have reduced availability or restrictions on their use.

Student Contract

By accepting your offer of a place and enrolling with us, a Student Contract will be formed between you and the university. A copy of the 2023/24 contract can be found here. The Contract details your rights and the obligations you will be bound by during your time as a student and contains the obligations that the university will owe to you. You should read the Contract before you accept an offer of a place and before you enrol at the university.
Coventry University (Coventry)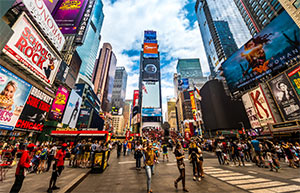 Crowded Places and Public Safety Management MSc
Coventry University (Coventry)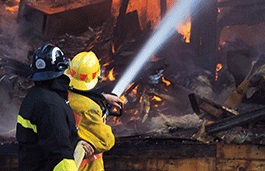 Emergency Management and Resilience MSc
---