History of Coventry
Coventry is a place of discovery and hope, a city with stories to tell, full of historical events. Coventry is a city of movement; we were transport makers in the past and are a welcoming city for refugees and those in need, it is a city of peace and reconciliation.
Take a look at some of the events which made Coventry what it is today.
1043
Benedictine monastery
Earl Leofric and Lady Godiva create Coventry by endowing a Benedictine monastery. The myth of Godiva's naked ride is first mentioned in Roger Wendover (1235) 'Flores Historiarum', over 100 years after Lady Godiva's death.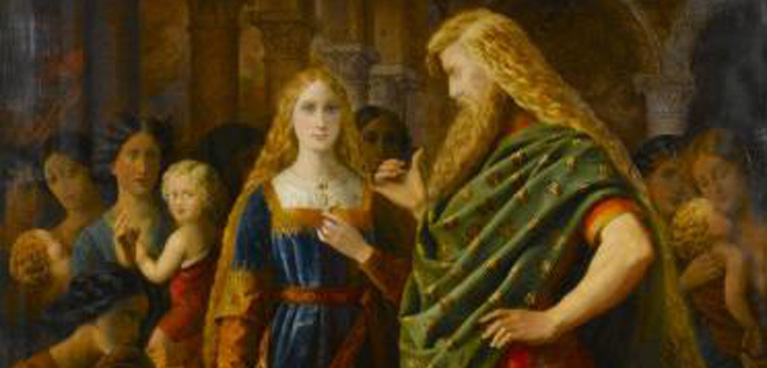 © Culture Coventry
1153
St. Michael's
St. Michael's, now Coventry Cathedral, is given to public use under the supervision of St. Mary's Priory by Earl Ranulf II in his deathbed charter. Previously it was within Coventry Castle as 'St. Michael's in the Bailey'.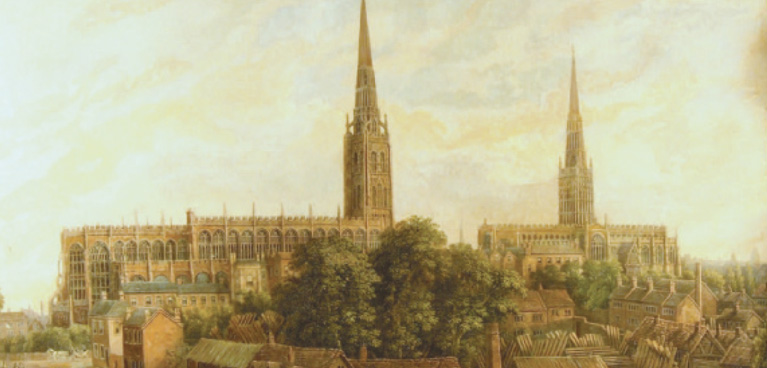 © Culture Coventry
1182
A Royal Charter
Henry II grants a Royal Charter, allowing Coventry to grow commercially.
1345
Royal Charter of Incorporation
Edward III grants a Royal Charter of Incorporation, allowing Coventry to become the first municipal Council in England, electing its own Mayor, John Ward.
1385
St Anne's Monastery
St Anne's Monastery founded by Richard II, later becoming Charterhouse.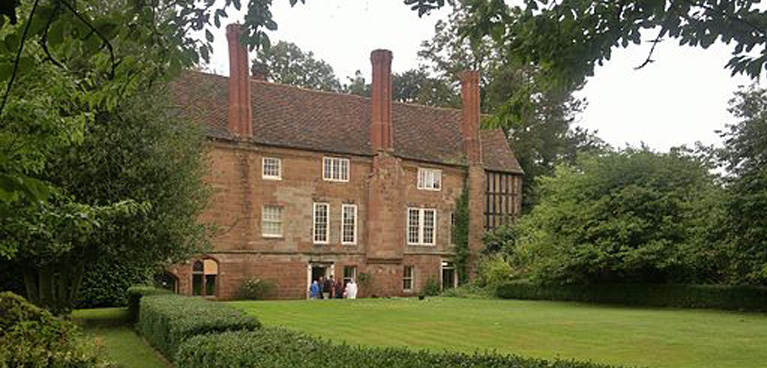 © Enjoy Coventry
1451
Coventry granted 'county' status
Henry VI and Margaret of Anjou grant Coventry 'county' status with authority over local settlements, stretching as far as Ansty. This status remained until the 1842 Boundary Act, when Coventry returned to 'city' status within the County of Warwickshire.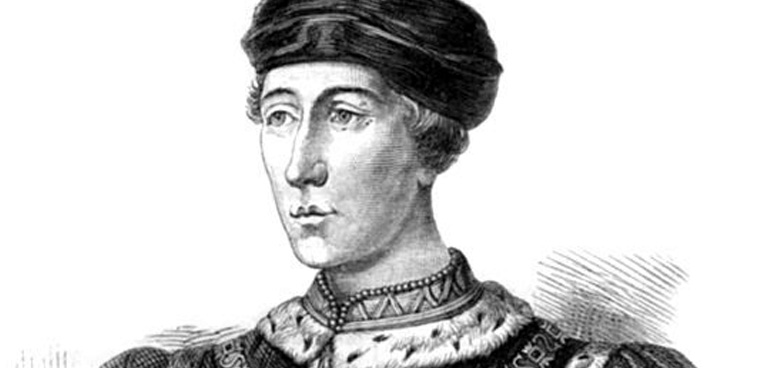 © Francis Aidan Gasquet
1456
The Royal Court to Coventry
Henry VI and Margaret of Anjou move the Royal Court to Coventry, with 91 Coventry Councillors supporting the Lancastrians. Coventry is de-facto the country's capital city until 1459, when Yorkist Edward IV becomes King and capital status returns to London.
1509
Ford's Hospital
Ford's Hospital founded on Greyfriar's Lane.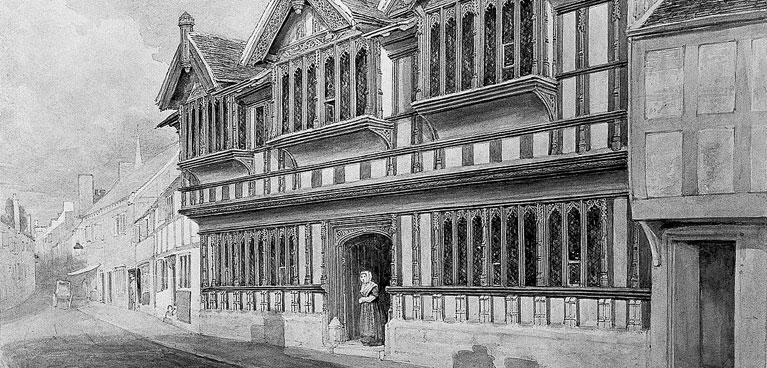 © Wellcome Trust
1538
Coventry loses its cathedral city status
Whitefriars, St. Anne's, Greyfriars and St. Mary's are dissolved, and their wealth confiscated by Henry VIII. Coventry loses its cathedral city status and its population shrinks from 7,000 to 3,000.
1648
St. John's
Oliver Cromwell imprisons Scottish soldiers in St. John's Church on Fleet Street. It is said that whilst exercising outside they were shunned by locals, thus leading to the term 'sent to Coventry'.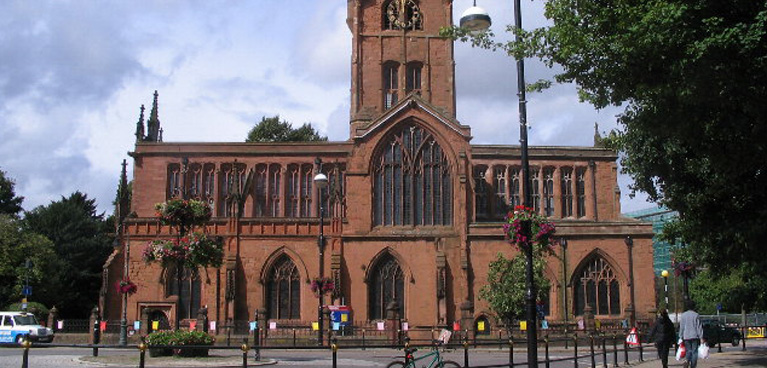 © EGammie
1714
Blue Coat School
Blue Coat School founded on the site of the former Priory of St. Mary's.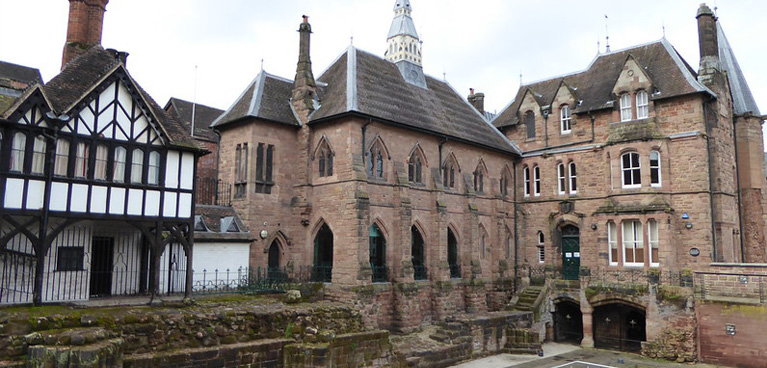 © John Lord
1801
Whitefriars
The Former monastery of Whitefriars becomes Coventry's 'House of industry', giving work and alms to the poor. The workhouse remained until the Second World War when it became a Salvation Army hostel.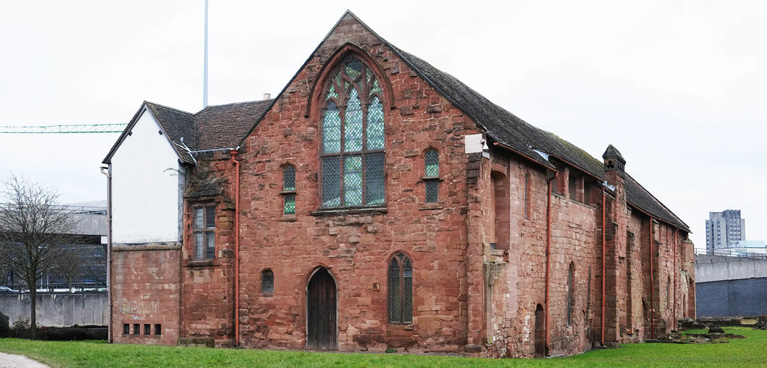 © Julian Osley
1828
Ira Aldridge
Ira Aldridge becomes Britain's first black theatre manager at the Coventry Theatre.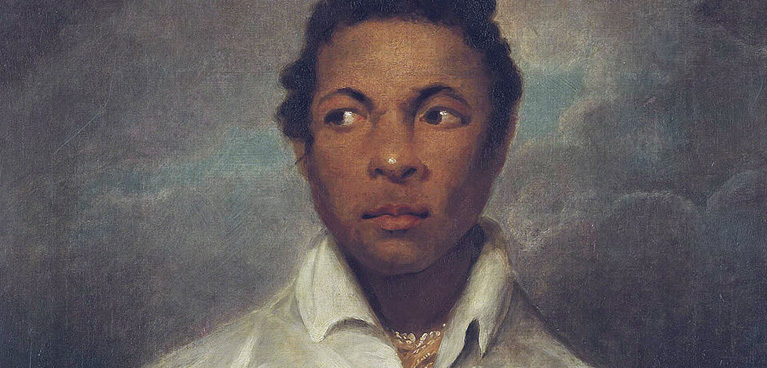 © James Northcote (1746-1831)
1843
Coventry College of Design
Coventry College of Design founded, later becoming Coventry University.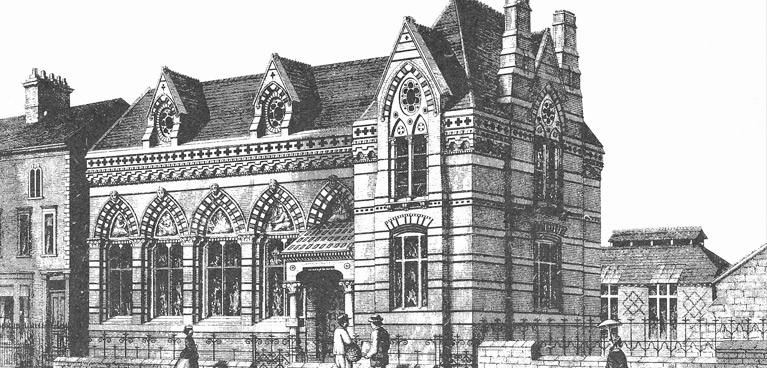 1896
Coventry car industry
Coventry car industry founded with the building of the Daimler factory on the site of the Widdrington Cotton Mill near the Canal Basin. By 1913 there were 23 motorcar manufacturers.
1918
St. Michael's Church
St. Michael's Church gains Cathedral status.
1938
Donald Gibson
Donald Gibson as City Architect begins his plans to modernise Coventry City centre.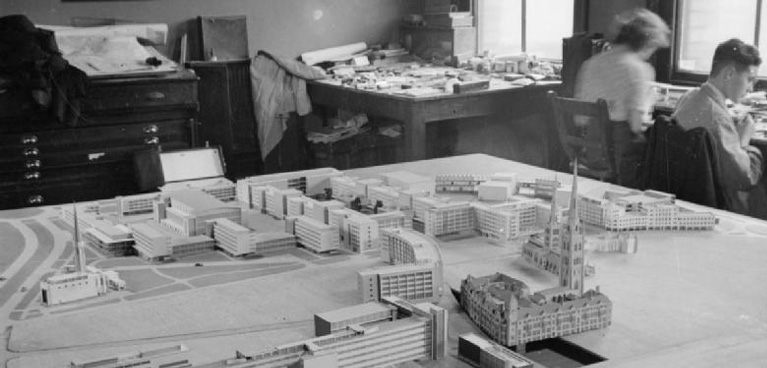 © Imperial War Museum
1940
Coventry Blitz
Coventry is bombed by the German Luftwaffe, destroying Little Park Street, Earl Street, Coventry Cathedral, the Rex Cinema and factories in the Hillfields and Foleshill area.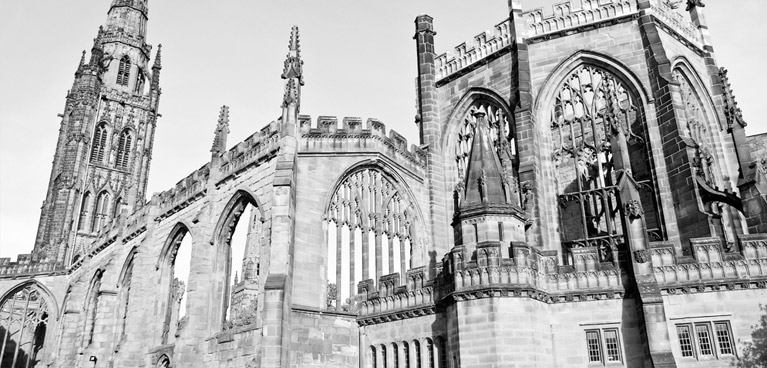 1948
Broadgate opens
Broadgate is opened as the first civic space reconstructed after war. The precincts and other spaces soon followed as Gibson's team took to rebuilding the city in a modernist style.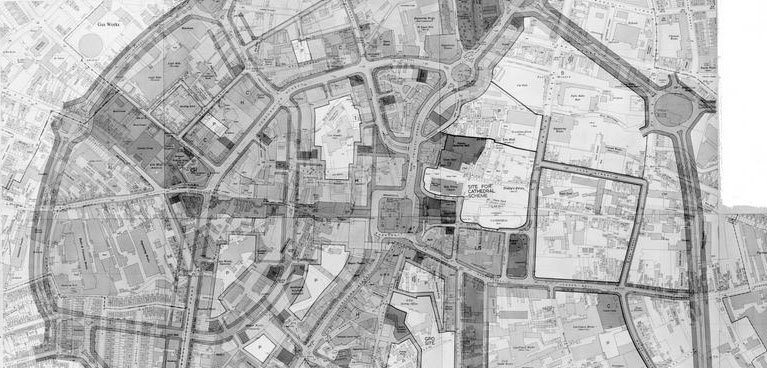 ©Imperial War Museum
1962
Coventry Cathedral
The new Basil Spence-designed Coventry Cathedral is consecrated in the presence of Queen Elizabeth II.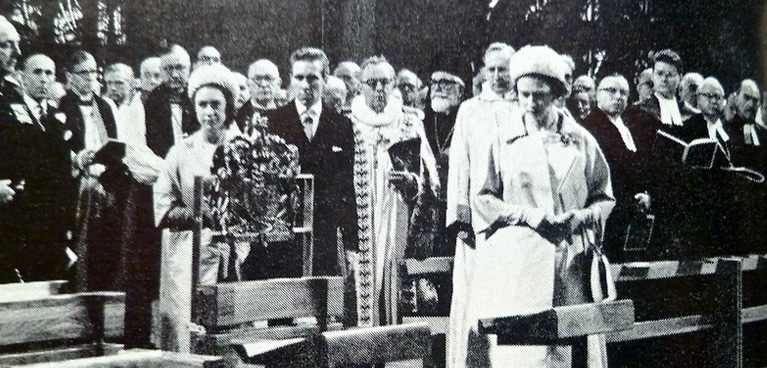 © Herry Lawford
1965
University of Warwick
University of Warwick founded in Canley, Coventry.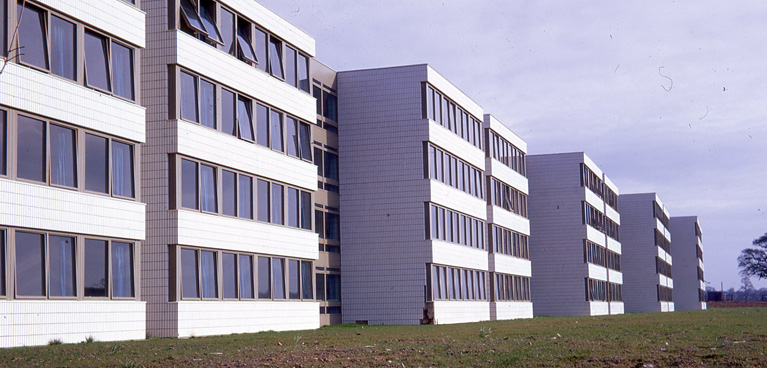 © JR James Archive
1979
Two Tone Record label
Two Tone Record label formed in the students' union, with contracts signed for Specials, Selector and Madness.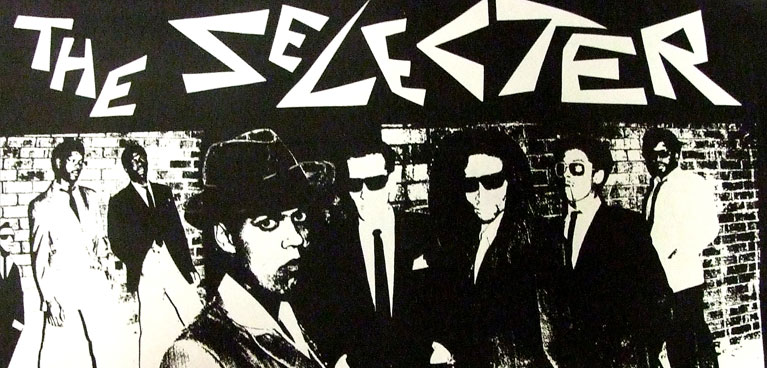 1981
The Specials hit 'Ghost Town'
'Ghost Town' by The Specials, documenting Coventry's economic woes, goes to number one.
1987
Coventry City FC wins the FA Cup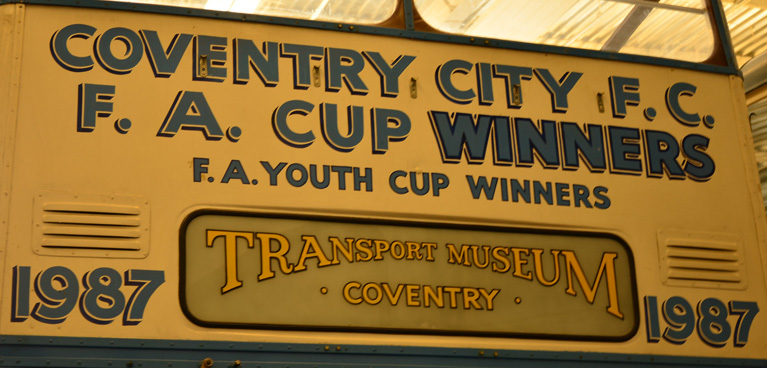 © Ben Sutherland
1992
University status
Coventry Polytechnic becomes Coventry University.
2021
City of Culture
Coventry is UK City of Culture, following Derry/ Londonderry and Hull.