International Women's Day 2019 – Alumni spotlight
The theme for this year's International Women's Day 2019 is #BalanceforBetter. Great strides have been made in breaking down gender barriers in industries including automotive, technology, construction, the arts and within the humanitarian arena.
To celebrate this wonderful day of awareness we've profiled four inspirational Coventry University alumni from across the globe. They've not only achieved exceptional success in their careers, but have made a difference in their societies.

Daisy Iyeh
Daisy Iyeh is an International Business graduate. After graduating in 2013 she returned to her home country of Nigeria to follow her passion of driving up standards of education to ensure children were being taught the basic foundations. As the Educational Director of Marblehill private school, in Lagos, she is responsible for developing a hybrid Nigerian and British curriculum, marketing strategies, school finances, teacher training and customer relationship development.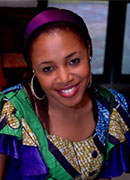 When I graduated, I observed that most Nigerian graduates lacked basic employability skills. Private schools in Nigeria are currently filling the gaps left behind by the Federal Government, who have failed in providing consistent, quality education, especially at the primary school level.
Over the coming years Daisy hopes to expand Marblehill School to give them a better start, improving opportunities of going into higher education at home or abroad and entering the workplace.

Zeina Almumalah
Zeina Almumalah came to Coventry from Jordan and graduated in 2011 with a Master's in Engineering and Management. She's since pursued a career in construction based on her admiration for the grandeur of new building structures, right from concept to construct. She's now the youngest manager at one of the largest construction and international building companies in the Middle East, BIC Contracting.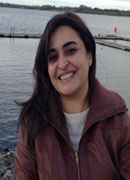 The most exciting element of construction for me is the creation of new landmarks and seeing it develop from designs and drawings to tangible elements on earth.

Being a woman in a typically male dominated construction industry has had its challenges, but during my career, I have succeeded through determination and having confidence in my capabilities and competencies.
As Project Quality Manager, Zeina leads teams of workers daily, managing budget requirements on mega projects worth billions of pounds, including hotels, retail, corporate and residential developments, as well as hospitals.

Aisling Crombie
Adult Nursing graduate Aisling is the Deputy Director of Nursing for NHS England, overseeing the quality of services and patient safety in hospitals and GP practices throughout the West Midlands. Her career résumé since graduating in 2007 is something to be inspired by: from leading trauma research at the Queen Elizabeth Hospital in Birmingham during the Afghanistan War; to sabbatical to world famous Baltimore Shock Trauma Centre in Texas, America; and later introducing the UK's first 24/7 trauma research centre. Aisling's team were shortlisted as finalists in 2014 by the Nursing Times Awards for 'UK Clinical Research category' as well as the 'Military and Civilian Health Partnership Awards'.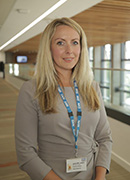 Nursing is not the type of career where you go in and just earn your wage. You'll never leave another job more tired and emotionally exhausted, and a lot of times I went home and had a good cry, but the next day I woke up and realised I was still doing the best job in the world.

Rose Lu
Rose Lu is an MBA graduate in General Marketing and now heads up her own one-stop consultancy for overseas private education. After graduating in 2011 Rose returned to China and has since set up two international study abroad consultancies, Bright Education Management and Penn Education.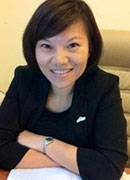 China has become the second largest economy in the world and studying abroad at a younger age will become a very big tendency, especially in the first and second-tier cities. Through my professional services, students can find suitable overseas private schools and in the future become people who influence China and even the world.
Rose heads up schemes helping Chinese families and students find suitable independent schools in UK such as Warwick School. She believes education in China is an emerging market with Chinese families attaching great importance and investments in their children's education.