Case Study - Marco Ng
Just five years after graduating with a degree in Aviation Management, Marco Ng is now Airport Operations Manager at Heathrow Airport, the busiest airport in Europe and the fifth busiest in the world.
After leaving Coventry University in 2013 his career in the aviation industry that has flown to lofty heights, joining Heathrow's graduate scheme on a 24-month programme rotating different areas of the business, including procurement, airside operations and project management.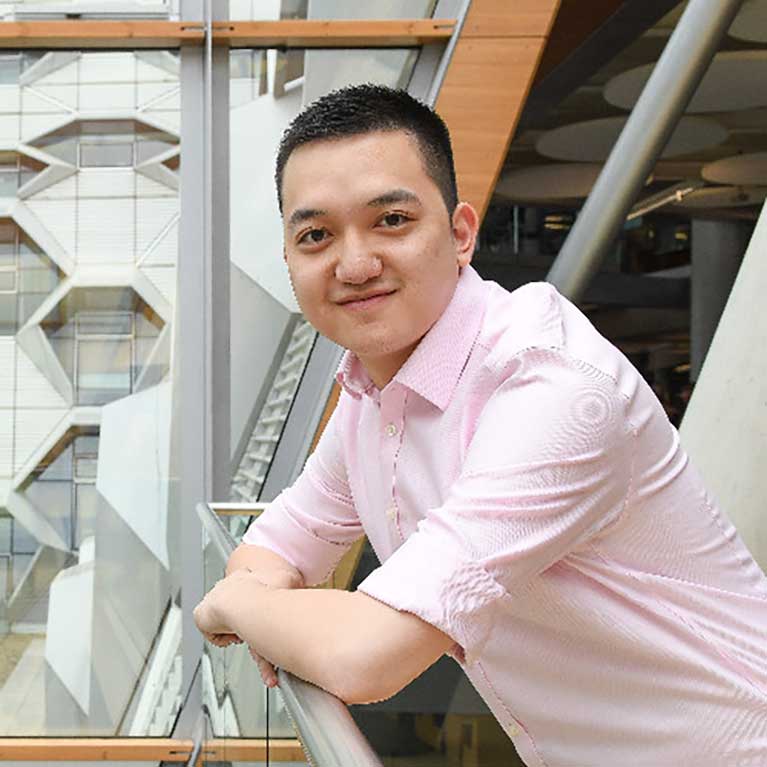 The Aviation Management course at Coventry University changed my perspective on what I wanted to do.
It made me realise that airports were much more exciting than flying a plane! I always wanted to be a pilot when I was younger and university was going to be a "just in case" before I signed up for flying school.
I gained a very broad understanding of the industry, including airports, airlines, safety, regulation, engineering and human factors. I found myself in a position where I had an advantage over a lot of other graduates because of my understanding of how everything fits together, which helped prepare me for the workplace.
There's so much that happens in an airport, especially at Heathrow, which is pretty much a city in itself.
As airport operations manager it's like being a mayor of a small city, we have our own fire services, police force and our own ambulance teams. For me airports are so interesting, a hub where all the activity happens and I enjoy coming into work and not knowing what will get thrown at me. My main responsibility is to make sure the entire airport is running normally.
One moment, I could be chairing one of my regular scheduled conference calls with all the business unit leads, and the next I could be leading the team through our next incident or disruption event. We're constantly on our toes as things can literally change in seconds.
We see everything from ambulance requests and people requiring help, deaths unfortunately as well as the occasional birth. What's even more satisfying is dealing with an issue and leaving knowing that you've solved a problem that will allow passengers to get on their way."
The Aviation Management course at Coventry University is probably the best connected in the UK, if not the world for industry links
The teaching staff all come from different backgrounds, which means they are able to bring their experience to life in parts of the course. During my studies I volunteered my time at Heathrow Airport, welcoming athletes and diplomats as well as supporting passengers through the terminals during the 2012 Olympics and Paralympics.
I was also a part time business development intern at Coventry Airport during my second year, supporting the re-establishing of commercial flights, as well as interning in a project management role at Airbus during my placement year, working on the A380 wing.
On the Heathrow graduate scheme I was promoted early into a role responsible for the day-to-day running of all four terminals as Passenger Service Manager in 2015, Customer Relations Manager at the start of 2018, and now Airport Operations Manager. Most of this would take a lot of time to cover if you we're to work your way up from an entry-level job.