BIOCHAR
Funder
Coventry University (Innovation Fund)
Duration
September 2013 - present
Collaborators
Various
Team
Project Objectives
Biochar is the product of thermal degradation of organic materials in the absence of air (pyrolysis), and is distinguished from charcoal by its use as a soil amendment (Lehmann and Joseph, 2009). Its addition to soil, in which it can remain for thousands of years, means that it is currently viewed as a means of carbon sequestration (Laird, 2008).
However, it also offers other benefits, including increased soil fertility, increased health and diversity of soil microbial populations critical to soil function and ecosystem services, and hence and improvement of soil structure, stability, nutrient cycling, aeration, water use efficiency and disease resistance (Lehmann et al. 2011).
However, research remains limited and results have been conflicting with more research being called for (Quilliam et al. 2012). With regard to crop yield, results have varied considerably and appear very much dependent upon experimental set-up, soil properties and conditions. This project seeks to address these gaps in an experiment involving participants across the UK with many different soil types.
Impact
How the BIOCHAR project will continue and the research impact it will create:
Projects involving biochar continue through collaboration with both small and large biochar makers.
Farmers are also expressing interest in the use of biochar in ruminant diet and health – see the BioRich trial.
Donna is currently assisting Welsh Government with their policy on carbon storage and biochar use.
All this will help create a track record for large, biochar centered, bids in the future.
In addition, previous work on biochar has acted as both a pilot and inspiration for the PhD project of Donna Udall. The title of her thesis is: Investigating the Influence of Biochar and Digestate on Nitroen Transformations in Two Contrasting Soils. In some soils, biochar can cause an initial fall in crop yield as it adsorbs nutrients from the soil, and away from plants. Hence, the aim is to establish if biochar and digestate (both 'waste products from renewable energy technologies) will work together to reduce the downside of biochar use in terms of available nitrogen in the soil, but also to establish what other environmental benefits may result from using both together.
---
For more information about this project please contact Donna Udall
Latest News
Is Biochar A Wonder Material? Only Farmer-Led Science Will Tell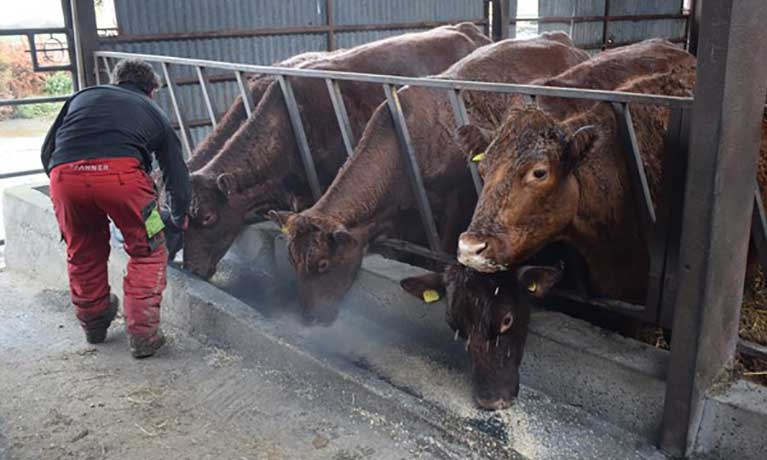 BIORICH
Find out more about BIORICH