WorkPlan Project Information
Each year, over 100,000 people of working age receive a cancer diagnosis in the UK. While the number of cancer survivors in the UK is increasing, evidence currently suggests that those who have survived cancer are less likely to return to work, or more likely to leave work at an earlier age than those who haven't been diagnosed. However, returning to work after being treated for cancer is important for many reasons, with financial security being just one of them. Failing to return to work is known to have a negative impact on an individual's psychological and physical wellbeing.
More attention is now being paid to the effect that negative beliefs about cancer can have on a person's likelihood to return to work. The WorkPlan intervention targets known psychological factors to improve the working lives of cancer survivors.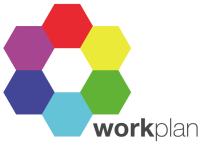 If you have any questions or would like further information about the WorkPlan study, please contact Pernille Woods or Lauren Schumacher on +44 (0)24 7765 9968. Alternatively, email Pernille.Woods@coventry.ac.uk or Lauren.Schumacher@coventry.ac.uk
This study aims to evaluate this theory-based intervention in a feasibility study of a randomised controlled trial with a 12 month follow-up. Undertaking a feasibility study is critical to inform the planning of a larger, fully-powered randomised controlled trial to improve work-related outcomes among cancer survivors.
80 cancer patients will be randomly assigned to one of two arms of the trial (a guided intervention or usual care). The intervention is workbook-based, and the workbook sessions are structured to provide guidance and support to patients. All participants will be followed-up using questionnaires and interviews over a 12 month period, which will examine mood, beliefs about their illness, satisfaction with work and satisfaction with returning to work.
We anticipate that a guided self-help treatment might be a valuable and cost efficient strategy that would lead to more positive beliefs about illness, quicker return to work, greater satisfaction with work and the entire return to work process.