Exploring Understanding of Sexual Consent Amongst Young People
Funder
BES Research Excellence Framework Pump Priming Fund
Value
£4,000
Project team
Dr. Geraldine Brady
Geraldine Brown
Dr Michelle Newman, GED
Dr Jane Osmond, CEPAD
Dr. Pam Lowe, Aston University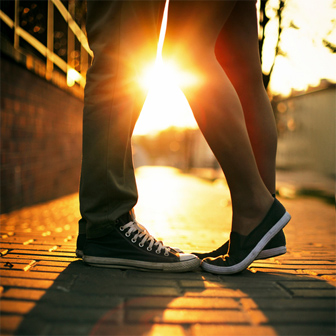 Project objectives
The overall aim of this research was to explore young people's views on sexual consent, investigating how contexts affect the understanding and ability to consent, and beginning to explore the influence of social differences on attitudes towards consent. Both qualitative and quantitative methods were utilised; the views of young people were located within the wider context of existing research, the English law and practice relating to sexual consent and decision-making. The findings will support the future direction of Coventry's strategy around sexual violence whilst contributing to theoretical understandings which provide directions for future research. Following preliminary analysis of the data gathered from 565 young people what we know from the research is:
Most young people were knowledgeable about the meaning of sexual consent but also felt that there was a role for learning about consent in practice or in real life;
Sexual activity is not always fully consensual, young women and young men may feel pressurised into sex;
There is an area of ambivalence between agreement and disagreement to sexual activity and sexual pressure and non-consensual sex are not necessarily understood as sexual violence;
Girls are not expected to talk about sex, sexual activity or experiences and those that do risk being shamed or positioned as inappropriate. This has implications for the sexual agency of young women and continues to reinforce gendered power relationships.
Exploring the data in further depth will highlight the ways that sexual consent is embedded in social, cultural and interpersonal contexts.
Research impact
An intention of this project was to demonstrate the way in which research can provide much needed evidence for the development of policy and practice relating to sexual relations between girls, boys, women and men in the locality.
Practice:
Working with local organisations, including Coventry Community Safety Partnership, the recommendations of the research will inform actions taken in practice. Team members are also members of a group working to address sexism and forms of sexual violence in local entertainment venues and across universities, and are able to draw on the evidence provided in this research.
Academy:
This pump prime funding enabled the team to provide evidence from one case study area which can be built upon in future research. We are keen for the findings and methodological learning from this research to be publicised through a variety of means and to gain impact with a range of audiences. We have delivered academic conference papers as follows:
Lowe, P., Brady, G., Brown, G., Osmond, J and Newman, M., Young people and sexual activity: how can we balance safeguarding and agency?, 'Sexual abuse on children: representation of class, race and gender' one day workshop, The Institute for Advanced Studies, University of Birmingham, 17 July 2013
Brady, G., Brown, G., Newman, M., Osmond, J. and Lowe, P., Exploring contradictions and uncertainties in young people's understanding of sexual consent: 'it's not your stereotypical rape situation', BES Faculty Annual Conference, Coventry University, 1 July 2014
Brady, G., Brown, G., Newman, M., Osmond, J (Coventry University) and Lowe, P (Aston University, Exploring contradictions and uncertainties in young people's views and understanding of sexual consent, Violence and Interpersonal Aggression Group Inaugural conference, Coventry University, 24 October 2014
(Forthcoming) Brady, G et al and Coventry Rape and Sexual Abuse Centre, The meaning of sexual consent in the context of the lives of young people, ESRC Young Sexual Bodies seminar series, Open University Camden Campus, 24 April 2015
The above papers will be submitted to journals with interest in sexuality and young people and contribute to the development of CCSJ's research with young people.
Further research:
Further funding has been secured by Dr Brady and Dr Lowe from the British Academy/Leverhulme Small Grants Scheme to build on the findings relating to sexual consent and to begin to unpick the concept of sexual exploitation. This research 'Young people's understanding of sexual consent and sexual exploitation' is using qualitative and participatory research methods. Sexual capacity in young people, particularly those under the age of consent, is a contentious issue but appreciating how sexual capacity shapes sexual consent is paramount if we are to move forward in our understanding of coercion and exploitation of young people. In particular, power relationships need to be understood as they will shape any potential choices. Using qualitative research with key groups of young people, accessed through a range of youth support organisations, we aim to uncover an in-depth understanding of these issues.