Green roofs for ecological benefit, water management and sustainable design KTP: SEL Environmental and Coventry University
Funder
Innovate UK
KTP Partnerships
Knowledge Transfer Partnership no. KTP010500
Value to Coventry University
£130,247
Project team
Dr Steve Coupe, Dr Liz Trenchard, Sophie Barron-West (KTP associate)
Partners
SEL Environmental
Duration of project
May 2017 - May 2019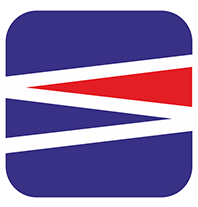 ---
Project overview
SEL Environmental wanted to research the plausibility and benefits of incorporating green space and wildlife-friendly habitats into heavily built-up urban areas.
To do this, they wanted to research the use of green roofs – where the top of a building is partially or completely covered with vegetation planted over a waterproofing membrane – and see how far they could take this technology utilising their own intelligent water management systems.
The benefits of green roofs individually include the improvement and reduction of energy consumption, while a concentration across a large area has been proven to reduce temperatures in the surrounding climate.
It is this larger concentration, creating a 'network' of green roofs, each bringing a different, unique climate contribution, that SEL want to focus on.
Project objectives
Sophie Barron-West was recruited by Coventry University to oversee a two-year KTP (Knowledge Transfer Partnership) project for SEL in the role of Associate.
Through the KTP, SEL have also been able to access the research expertise of Dr Steve Coupe and Dr Liz Trenchard, based within the University's Centre for Agroecology, Water and Resilience.
The aim of the project is to realise the potential for green roofs to create new urban habitat, thereby enhancing local ecological diversity.
Impact statement

The work has resulted in:

Ground-breaking analysis into how different types of green roofs can be created and maintained and what their benefits would be alongside others in a built up area.
The Centre for Agroecology, Water and Resilience has been used to experiment with different types of green roof technology in order to get a wider understanding of how different types of plant life can thrive.
Sophie Barron-West and SEL Environmental have been able to utilise SEL's intelligent water management systems to make huge improvements to the maintenance and drainage side of green roof technology, which can often suffer from drought.
The KTP demonstrated ecological impact, placing retrofit green roofs onto existing infrastructure. Research has enabled better water management alongside habitat enhancement. An independently conducted ecological survey revealed 5 insect species with national and local rarity value, from a total of 120 insect species on the green roofs at Coventry University. The innovation in green roofs improved and increased the total constructed habitat for rare insects. This research has been incorporated into SEL's product range, where green roofs are now used across four sites in Coventry, London, Aylesford and Blackburn.

Outputs

Poster presentation at: The Plants, People, Planet Symposium September 4th & 5th 2019. Kew Gardens, London. "Blue-green roofs as an ecological tool for combating urbanisation, improving biodiversity, and providing wildlife stepping-stones"