Blooms for Bees
A Citizen Science Project to Promote and Improve Gardening for Bumblebees
Funder
Heritage Lottery Fund and Coventry University
Project team
Gemma Foster, Judith Conroy, James Bennett, Barbara Smith
Collaborators
Royal Horticultural Society, Bumblebee Conservation Trust and Garden Organic
Duration of project
01/05/2016 - 01/05/2018
Website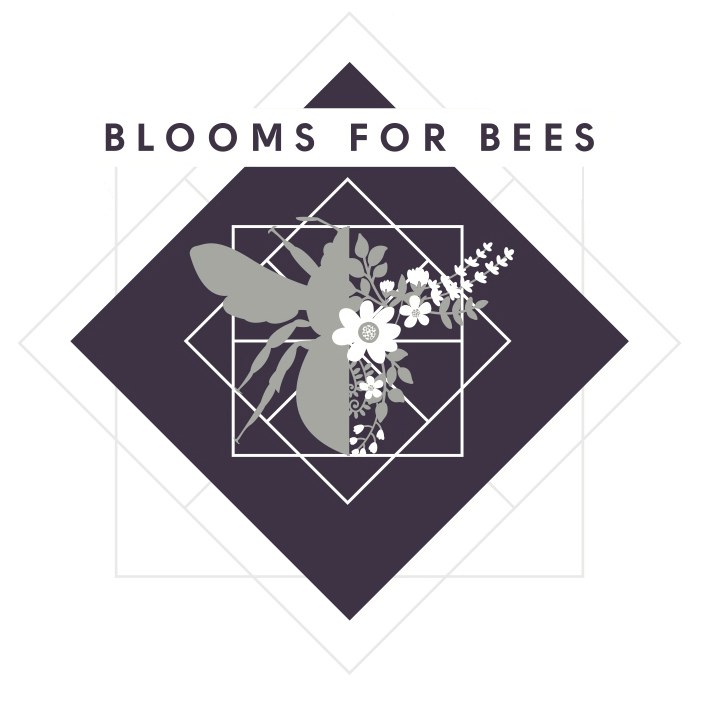 ---
Project overview
Bumblebees are important pollinating insects. Unfortunately, bumblebee populations have undergone drastic declines in the UK, with two species becoming extinct in the last 80 years, and 7 species being listed as conservation priorities under the UK Biodiversity Action Plan (BAP). Gardens and allotments are increasingly recognised as important habitats for bumblebees, but little is known about which species use these spaces, or which flowering plants are the most important sources of nectar and pollen.
Blooms for Bees promotes bee-friendly gardening and encourages citizen scientists from across the UK to explore the presence and floral preferences of bumblebees in their gardens and allotments in order to improve planting recommendations. The project created a range of high-quality digital outputs including an app, seven videos and a website, as well as planting displays at Ryton Organic Gardens and RHS Garden Wisley.
The project engaged directly with over 3,000 people, hosting two Bee Festivals, delivering eight bumblebee identification training workshops, running stalls at five events, and giving presentations at seven events across the UK. People continue to engage with the projects website, and YouTube videos which have received over 26,000 views.
Over 7,000 members of the public have downloaded the project app, submitting over 2,500 plant surveys and more than 5,000 bumblebee sightings, which have been verified by one of the UK's leading bee experts, Steven Falk.
Findings and data are shared widely, in the popular press through publications such as Gardeners' World Magazine, and with the scientific and academic community.
Impact statement

Blooms for Bees has led to increased awareness about UK bumblebee species and improved peoples' bumblebee identification skills, resulted in changes to gardening behaviour to improve habitats for bumblebees, and enabled wildlife and gardening charities to improve their advice and recommendations for providing bumblebee forage.

Blooms for Bees trained several thousand members of the public in bumblebee identification. This was achieved in person at workshops across the UK and through the project's videos and smartphone/tablet app. Data analysis revealed that taking part in surveys improved the bumblebee identification accuracy of repeat recorders, increasing from 24% for their first identification, to 44% by the tenth submission. Analysis of recorder accuracy has enabled recommendations for the development of high-quality training resources to contribute to improved recorder ability, as well as recommendations to improve the accuracy of future citizen science and pollinator monitoring projects.

Surveys submitted from across the UK confirmed records of 15 of the UK's 25 bumblebee species foraging in gardens, including several scarce species. Bumblebee records are shared with the National Biodiversity Network, the UK's largest partnership for nature, making the data is accessible for the long-term, contributing to the mapping and monitoring of bumblebee populations and informing future conservation efforts.

The majority of the 141 Project Evaluation Questionnaire respondents agreed that they felt empowered and able to support bumblebees as a result of engaging with the Blooms for Bees project (64%), and 71% confirmed that they had already taken action to support bumblebees in their gardens as a result of the project. People described growing more flowers, improving nesting habitats, eliminating the use of chemicals, and spreading the message to friends, family and local farmers.

Project partners, the Royal Horticultural Society (RHS, 500,000 members) and the Bumblebee Conservation Trust (BBCT, 7,000 members) have both used the research findings to strengthen the advice they offer on planting to provide bumblebee forage. The RHS used the results to inform their 2019 review of their Plants for Pollinators list which is accessed by 60,000 people each year. The BBCT incorporated results in their online BeeKind Tool which helps individuals, schools, businesses and local authorities, to improve their plantings for pollinators by maximising nectar/pollen availability through the year.

The contribution that Blooms for Bees made to raising public awareness was recognised by the Department for Environment, Food and Rural Affairs (Defra), awarding the project a 'Bees' Needs Champions Award' for exemplary initiatives which support pollinators. Findings and recommendations were reported widely in the press and also included in the gardening manual 'Wildlife Gardening for everyone and everything' by Kate Bradbury.

Outputs