An Evaluation of Bringing Hope's Second Chance Damascus Programme
Funder
Total value of project
£10,000
Project team
Dr Geraldine Brown (PI); Dr Geraldine Brady, Nottingham Trent University; Dr Elizabeth Bos
Collaborators
Dr Martyn Glynn, Birmigham City University
Duration of project
01/07/2015 - 01/04/2016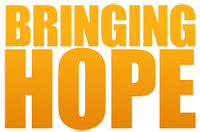 ---
Project overview
The Damascus Road Second Chance Programme (DRSP) is a Personal Social Development programme delivered by Bringing Hope, a Christian organisation based in Birmingham. DRSP was designed as a 'Rights of Passage' programme to support men in prison. At the time of conducting the research, Bringing Hope delivered the programme in two Midland-based prisons; HMP Birmingham and HMP Oakwood and in one Young Offenders Institution, Werrington YOI. The findings presented in this report is based on a study carried out with young men identified as 'gang-involved or on the fringes of 'gangs' at HMP Birmingham (August 2015 – October 2015).
The study adopted an intersectional approach and illuminates how meeting the rehabilitative needs of Black men cannot be divorced from a wide range of external factors indelibly linked to their lived experiences both inside and outside the prison gate. Key findings identify positive benefits of interventions specifically designed by Black men for Black men and how these interventions support Black men's rehabilitative process in prison and on release into their local communities.
Project objectives
The study was designed to examine the process underpinning the organisation and delivery of the intervention (including partnership working and training needs) and explore:
Participant's experiences of engaging with the DRSP;
Thoughts /feelings of participants regarding the faith-based approach of the DRSP as to its potential to influence lifestyle choices;
The relationship between the DRSP and participants' sense of subjective wellbeing;
The relationship between the DRSP and desistance readiness.
Impact statement

The study also set out to identify the potential benefits associated with DRSP in a prison setting (and beyond) for participants, prison staff and management, families and the wider community.

The study has had a wide-ranging impact, this includes:

Key findings from the study have support Bringing Hope's development of the DRSP and the organisation to secure Big Lottery funding.
Key learning stemming from this work has been used by West Midlands Police and Crime Commissioner's Commission on Gangs and Violence, providing evidence in the report

Uniting to improve safety, 2017). The report and recommendations, now seen as a 'blueprint' for engaging with issues and concerns associated with 'gangs' or serious youth violence. This has informed the strategic priorities of the West Midlands Violence Reduction Unit.
The study has also been used in training and informed the practice of Third Sector organisations working with groups often mislabelled as 'hard to research'.

Outputs

Brown, G. Bos, E, Brady, G (2016) Hear our voices: Exploring how Bringing Hope's Damascus Road Second Chance Prison and Community Programme supports Black men's Rehabilitation, Report for Bringing Hope, Coventry, Coventry University.

Brown, G. & Grant, P., Mar 2018, New Perspectives on Prison Masculinities. Maycock, M. & Hunt, K. (eds.). Cham: Palgrave, p. 145-169 24 p. (Palgrave Studies in Prison and Penology).

The Changing Room: Prison podcasts.