Fashion students' designs wow audience at sell-out catwalk show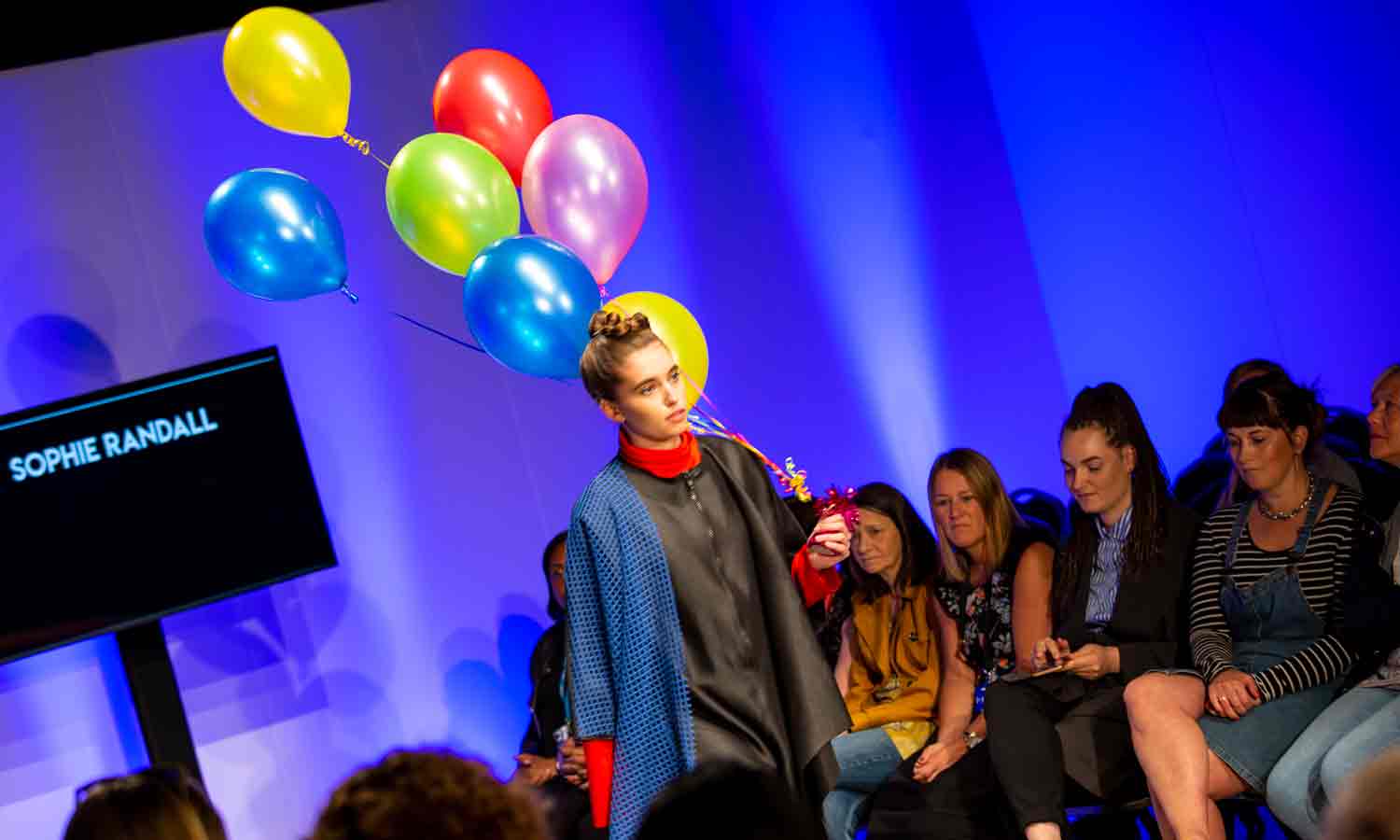 ---
Friday 25 May 2018
Press contact
---
Fashion students' striking creations wowed the audience at a sell-out catwalk show.
Original outfits designed by more than 25 final year students on Coventry University's BA Fashion degree course were modelled during the event.
Huge organza frills, vibrant prints, over-sized coats and even a dress for conjoined twins were among the eclectic mix of garments on display.
Bicycle lights and helmets, balloons and a spinal cord-style necklace featured as unusual accessories.
The students' sell-out catwalk show, held at the Square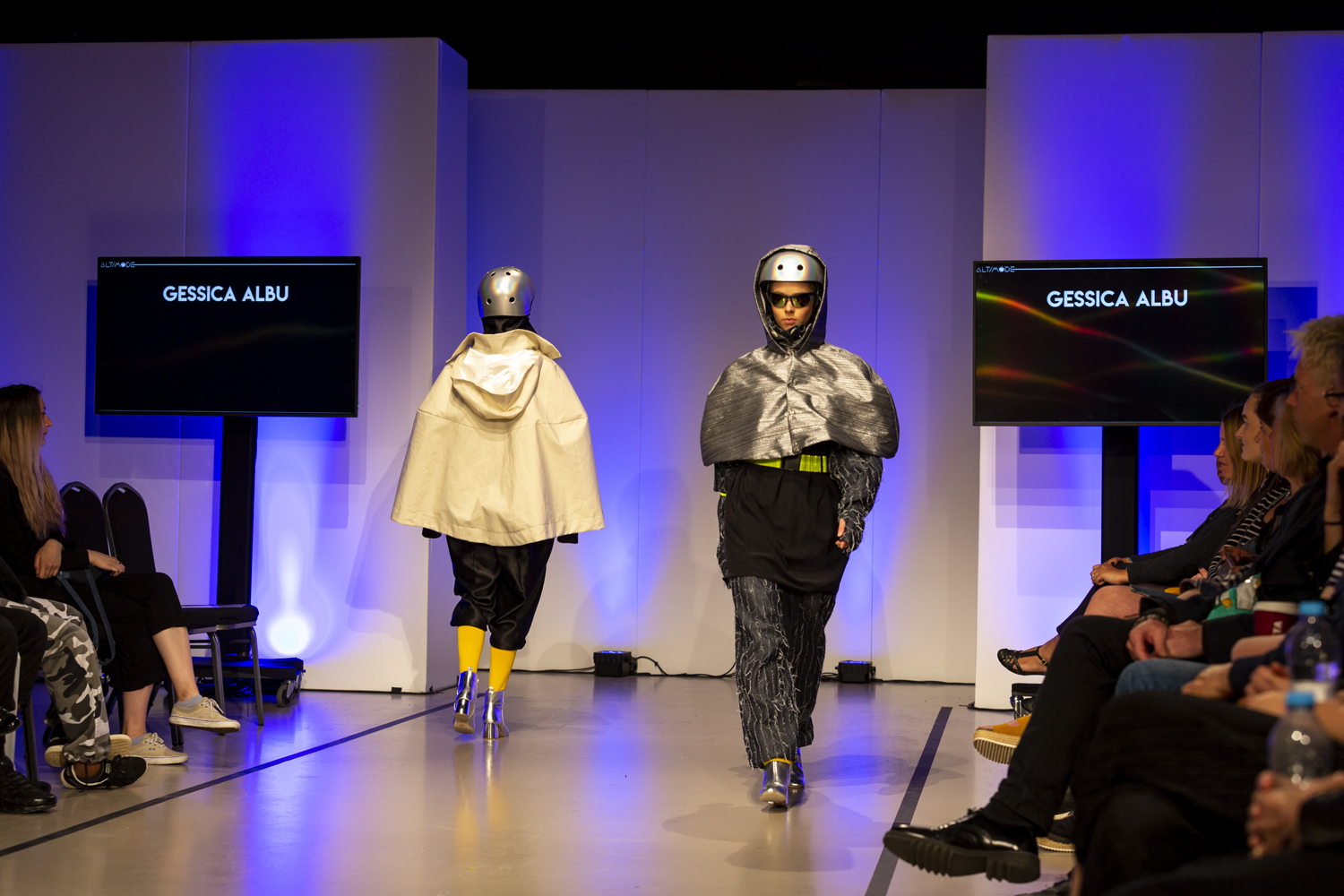 One venue on the university campus was attended by family, friends, members of the public and industry experts.
First and second years also showed off some of their creations.
It was part of the university's degree shows where hundreds of final year students, including those studying fine art, photography, media, humanities, theatre and dance showcase their projects to the public for several weeks in May.
The shows, this year called The Collective at Coventry, featured performances at the Belgrade Theatre and exhibitions at venues in Fargo Village and around the university campus.
The third year fashion students still have a busy few weeks ahead with final preparations for Graduate Fashion Week and the Free Range fashion shows in London, before they finish their degrees.
Final year fashion student Kalsoom Bukhari's collection involved huge frills, see-through fabric and lots of layers.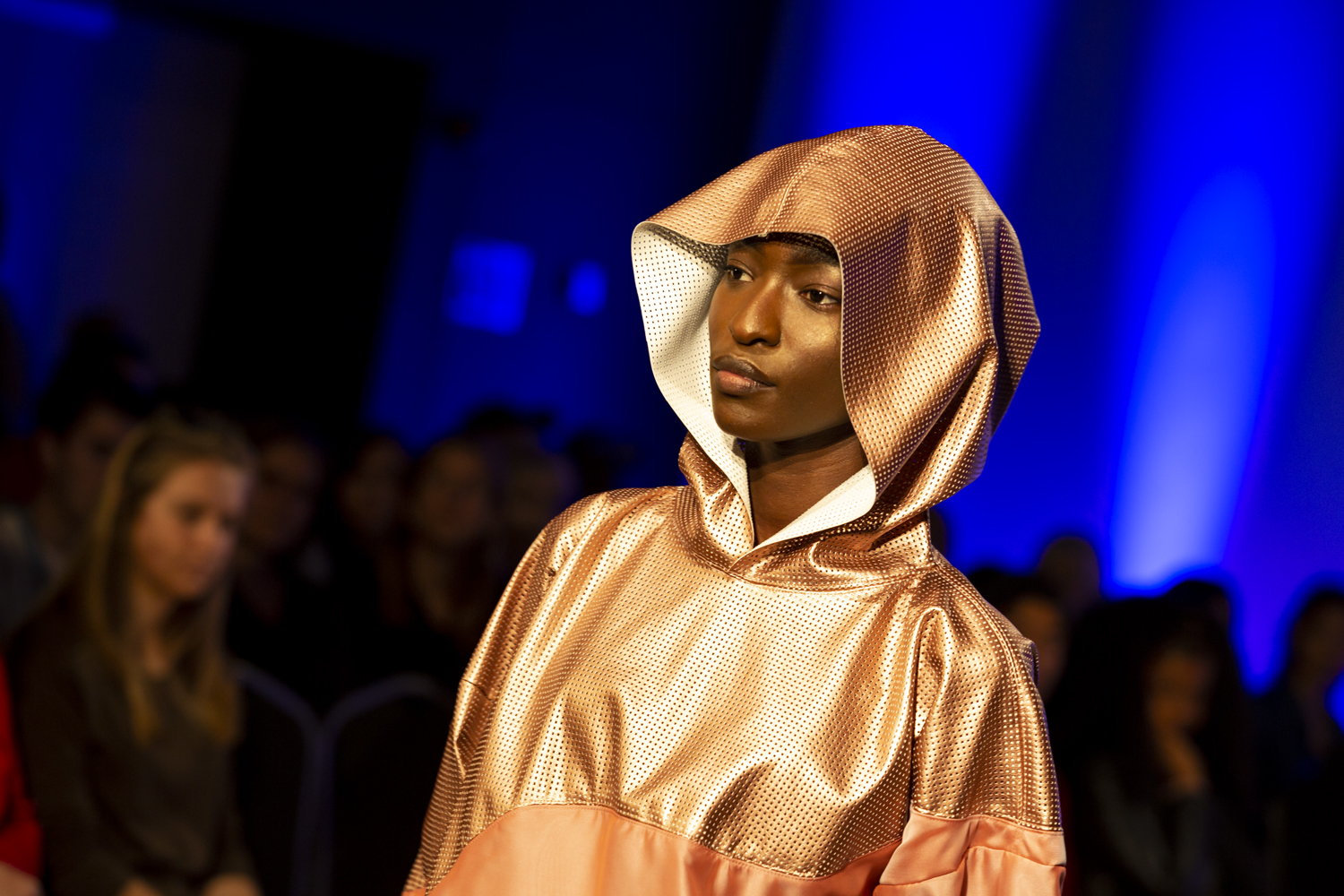 Kalsoom, 22, of Foleshill, Coventry, said:
My collection's all about bold colours and lots of frills. It's been inspired by different countries' cultures, including Pakistan, Zimbabwe, Ukraine and Egypt. I wanted it to have a really eclectic feel.

It's a big relief to have the collection finished and it was fantastic to see it on the catwalk. I was making changes right up until the last minute; that's what it's like in fashion.
Some of the models wearing outfits designed by Sophie Randall also carried bunches of balloons.
Sophie, 22, from Bournemouth, said:
Years of hard work have gone into this. My outfits were inspired by American pop artist Roy Lichtenstein. I wanted the balloons to be part of it for a bit of fun and to create something really vibrant.
For further press information, please contact Alison Martin, press officer, Coventry University, on 02477659752 or email alison.martin@coventry.ac.uk.