Coventry University celebrates 175 years of education in the city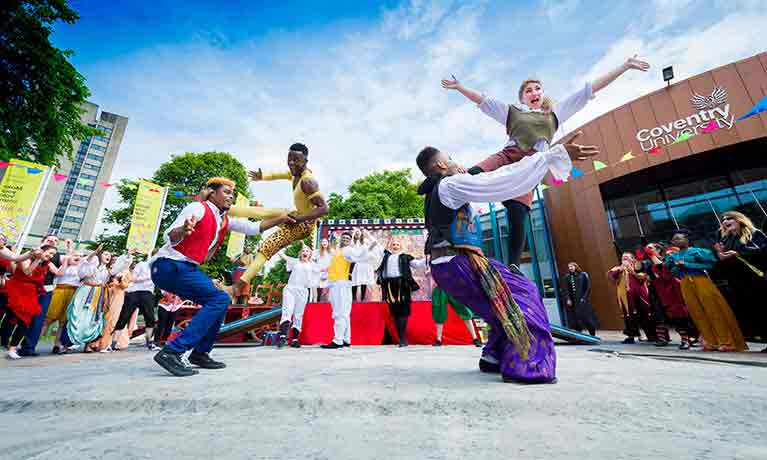 University news / Alumni news
---
Tuesday 22 May 2018
Press contact
---
Coventry University is celebrating 175 years since it first started providing education in the city – with calls for former teachers, students and residents to get involved and help build up a picture of the past.
A series of activities, exhibitions, and story-telling has now begun to showcase everything the city and university have achieved and celebrate the faces and places of the past.
Anyone who has ever worked, studied or taught at the university, or has a story to tell about its past can share their own pictures and memories on social media using the hashtag #175Coventry to help create a personal history over almost two centuries.
Tracing its roots back to the opening of Coventry School of Design in 1843, the university has gone on to train thousands of the region's healthcare and engineering professionals, been at the centre of the rise of 2-Tone, and invested in major regeneration for the city.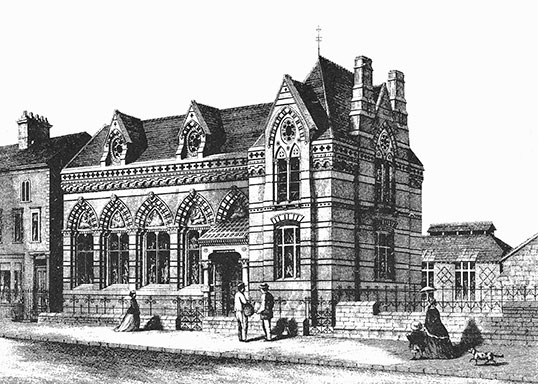 Coventry School of Art, in Ford Street, in 1863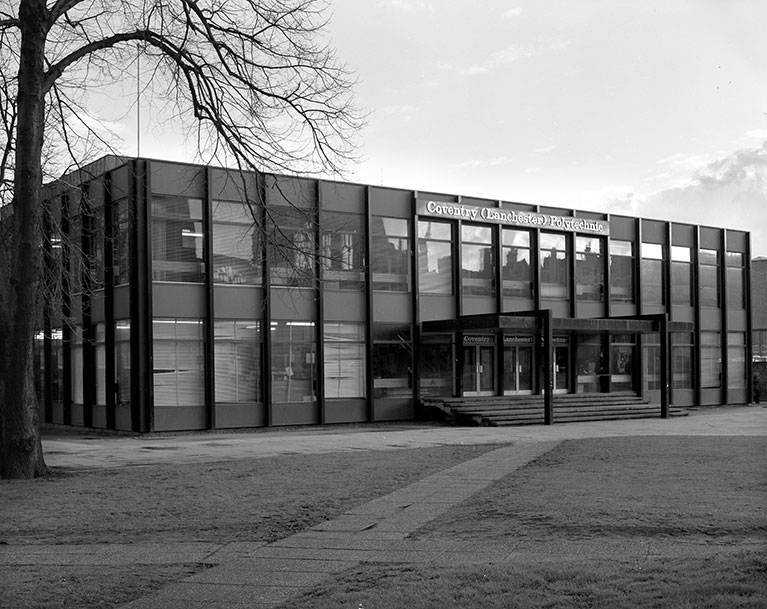 The university's Alan Berry building in 1981.
It is now one of the largest teaching institutions in the UK bringing more than 30,000 students to the city each year who help complete community volunteer work, run free legal advice sessions, and lead on outreach projects in local schools.
The university today remains a part of the community, offering a sports therapy clinic, cinema, and edible garden. It helps social start-ups through its Enterprise Hub; and is home to the Lanchester Interactive Archive - a public space celebrating the man behind the Coventry-based Lanchester Motor Company.
All this history and more will be celebrated throughout the year as the university hosts a community open day, public lecture series, and alumni events.
The university will also dress the city using images from its past to celebrate its place as Coventry and proud since 1843.
We want everybody to join us as we mark our creation by industrialists and entrepreneurs, and celebrate how that spirit endures today. Our institution has changed names over the decades but we have always been an institution of the city for the city and that is something which we are very proud of.

Our students and staff have contributed so much to the rise of the phoenix city, and we are looking to do even more to give back and invest in Coventry for the next 175 years – through the UK City of Culture 2021 and beyond.

Vice Chancellor John Latham
Visit our digital timeline to find out about the growth of Coventry University and how key events are shaping the future.