Students respond to 'major incident' at music festival during emergency exercise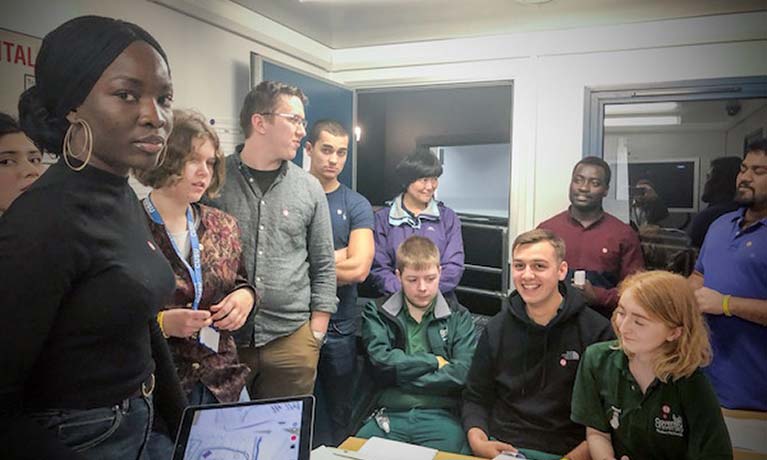 ---
Friday 04 May 2018
Press contact
---
Students were tested by a simulated major incident at a music festival during an emergency exercise staged by Coventry University.
They leapt into action during a series of mock scenarios which involved festival-goers being poisoned by gas and a fire breaking out at the venue.
The fast-paced day also saw them react to the longer-term consequences of the disaster, including playing the roles of hospital managers having to prioritise patients and of those first on the scene who later gave evidence in the resulting public inquiry.
It was the first time Coventry University has staged a simulation day in this way, involving students from a wide variety of courses.
It aimed to give them a realistic experience of dealing with the type of emergency situation they may encounter in their future careers.
The event – called CovSim 2018 - was also designed to give them an insight into the range of disciplines that become involved when a major incident takes place – including paramedics, disaster management teams, hospital managers, journalists and legal professionals.
The Sim Centre, in the university's Technology Park, hosted the first part of the day with images from the music festival projected on to the giant screen, while students had to work together to contain the unfolding disaster and treat the casualties.
The mock hospital wards and courtroom on the university campus were used for the later stages of the simulation.
Dozens of students and staff from a range of courses, including: nursing, paramedic science, emergency planning and disaster management, media, law and health leadership and management, took part in the day.
Service users played the role of festival-goers injured by the gas and fire.
Organisers say the event was a big success and will be holding other events later in the year.
Adam Layland, a senior lecturer in health leadership and management who helped organise the simulation day, said:
This was an exciting day which really gave our students a taste of the drama and decision-making that surrounds a major incident.

We don't know when they may be called on to deal with such a crisis in their future careers – but we want them to be as ready for it as possible.

This was a really innovative and creative way of giving them this crucial practical experience in a safe situation – and helping their future employability.

It was a unique event because it gave students a chance to see the whole thing from different points of view and recreate a variety of scenarios from the immediate aftermath at the scene to a public inquiry several months later."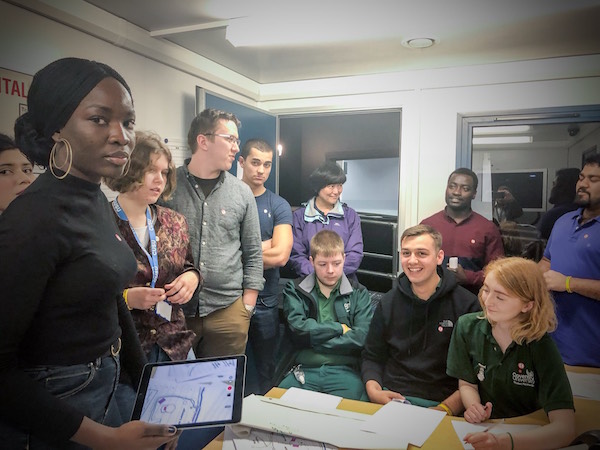 ---
For further press information, please contact Alison Martin, press officer, Coventry University, on 02477659752 or email alison.martin@coventry.ac.uk.