Bar turned into pop-up cinema and museum for film premiere
Tuesday 01 May 2018
Press contact
---
A bar will be transformed into a pop-up cinema and museum for a film launch – complete with live pianist, silent movie screenings and 1920s-themed cocktails.
Drapers, in Earl Street, in the city centre, will be given a silent film-era makeover by Coventry University's history department to celebrate the premiere of the feature-length documentary Looking for Charlie.
The film has been a three-year labour of love for its directors Coventry University history lecturers Darren Reid and Brett Sanders. A crew of students helped them make it.
The documentary looks at the dark history of the silent era by following the story of comedians Marceline Orbes and Francis "Slivers" Oakley and their connection to Charlie Chaplin and Buster Keaton.
During the early 20th century the pair regularly entertained audiences of thousands of people in theatres in New York and across the states.
They inspired the legendary silent film stars Chaplin and Keaton, who even recreated some of their routines.
But after cinema became more popular, Orbes and Oakley dropped out of the limelight and both ended up dying in obscurity after committing suicide.
The film tackles the issues of depression, suicide,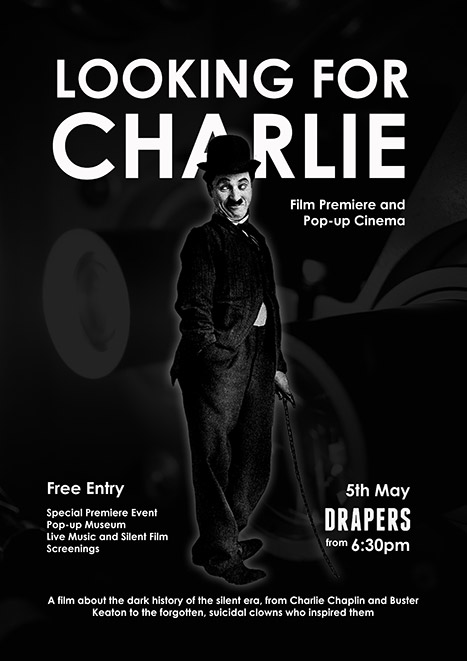 memory, influence and the powers of cinema and laughter.
A team of 18 history undergraduate students served as the film's crew. They helped produce and sound edit the documentary and acted in it.
The film-makers recreated the comedians' routines – filming one in New York's Central Park – and also interviewed film experts, including director and critic Mark Cousins.
The launch event takes place from 6.30pm on Saturday 5 May, at Drapers bar, when the full film will be screened.
There will also be showings of other silent films, with a live pianist to accompany them just like back in the 1920s.
Draper's staff have created two special cocktails for the evening – based on the favourite drinks of Charlie Chaplin and Buster Keaton.
And third year history students will be curating a pop-up museum on the night, which will display projected images, posters and biographies about the silent-era stars.
The team behind the film hope to arrange screenings in other cities – and it will be available to watch on Amazon Prime later this year.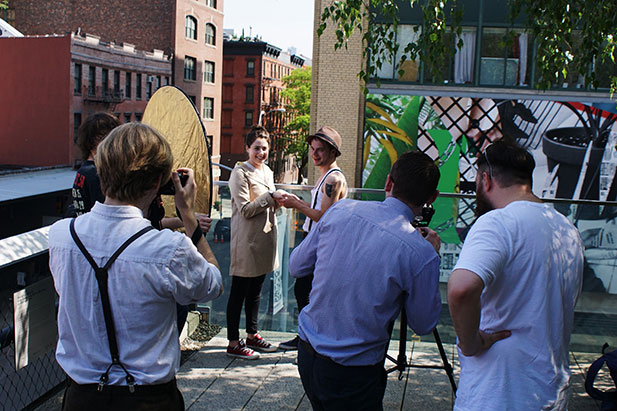 Students Robin Jones and Elizabeth Hagyard, director Darren Reid and the crew filming in New York.
Dr Darren Reid, history lecturer and one of the film's directors
The premiere will bring a taste of the 1920s into 2018 Coventry. It should be a fantastic evening. In the spirit of UK City of Culture 2021 we are expanding Coventry's cultural repertoire even further.

I think people will be surprised by this film, they'll laugh and possibly even cry. They will definitely be entertained.

The film tells a really compelling story. It looks at the history of depression and how people have struggled with it in different circumstances, as well as showing how performers, comedians in particular, have shaped our cultural landscape.

The message from it for people who have struggled with life and depression is that everyone matters."

It feels amazing to have finally finished the film. It's been a long journey. We have gone around the world, learnt a lot about these comedians but also ourselves and come up with the best possible version of this film.
For further press information, please contact Alison Martin, press officer, Coventry University, on 02477659752 or email alison.martin@coventry.ac.uk.