Fantastic flying machines of past, present and future brought to life at Farnborough Airshow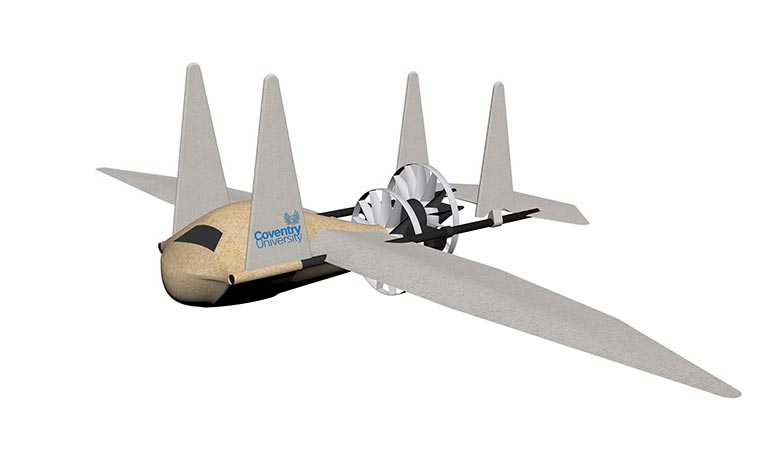 Business news / Alumni news
---
Monday 16 July 2018
Press contact
---
Virtual versions of an 1897 plane that was designed but never built, a Red Bull air race winner, and a flying car that could ease congestion on the roads will be demonstrated by Coventry University at Farnborough Airshow.
The simulations, which have all been developed by students, will be showcased to hundreds of thousands of international visitors and industry professionals attending the world-famous aviation extravaganza this week.
2014 Red Bull Air Race champion Nigel Lamb will visit the university's stand at the show on Friday to fly a simulation of his winning aircraft.
And school children and students attending the show's Futures Day will be given the chance to fly the virtual vehicles too on the university's flight simulator.
Flight researcher Dr Mike Bromfield, from Coventry University's Centre for Future, Transport and Cities, said:
They have all contributed to work that could shape the future of transportation and aviation, as well as playing an important role in our students' future careers and successes.
Farnborough provides the perfect opportunity to showcase these projects to aviation experts from around the world, as well as giving children and students a taste of the thrill of aviation and aerospace engineering.
As part of his MSc in aerospace engineering, student Osita Ugwueze created a flight simulation model of a manned flying machine that was patented by Coventry inventor Frederick Lanchester in 1897, but never built.
Osita used advanced computer software to prove that Lanchester's machine would have flown. His work also suggested it would have been more aerodynamically stable than the Wright Brothers' Flyer that became the world's first plane to fly six years later in 1903.
Osita said: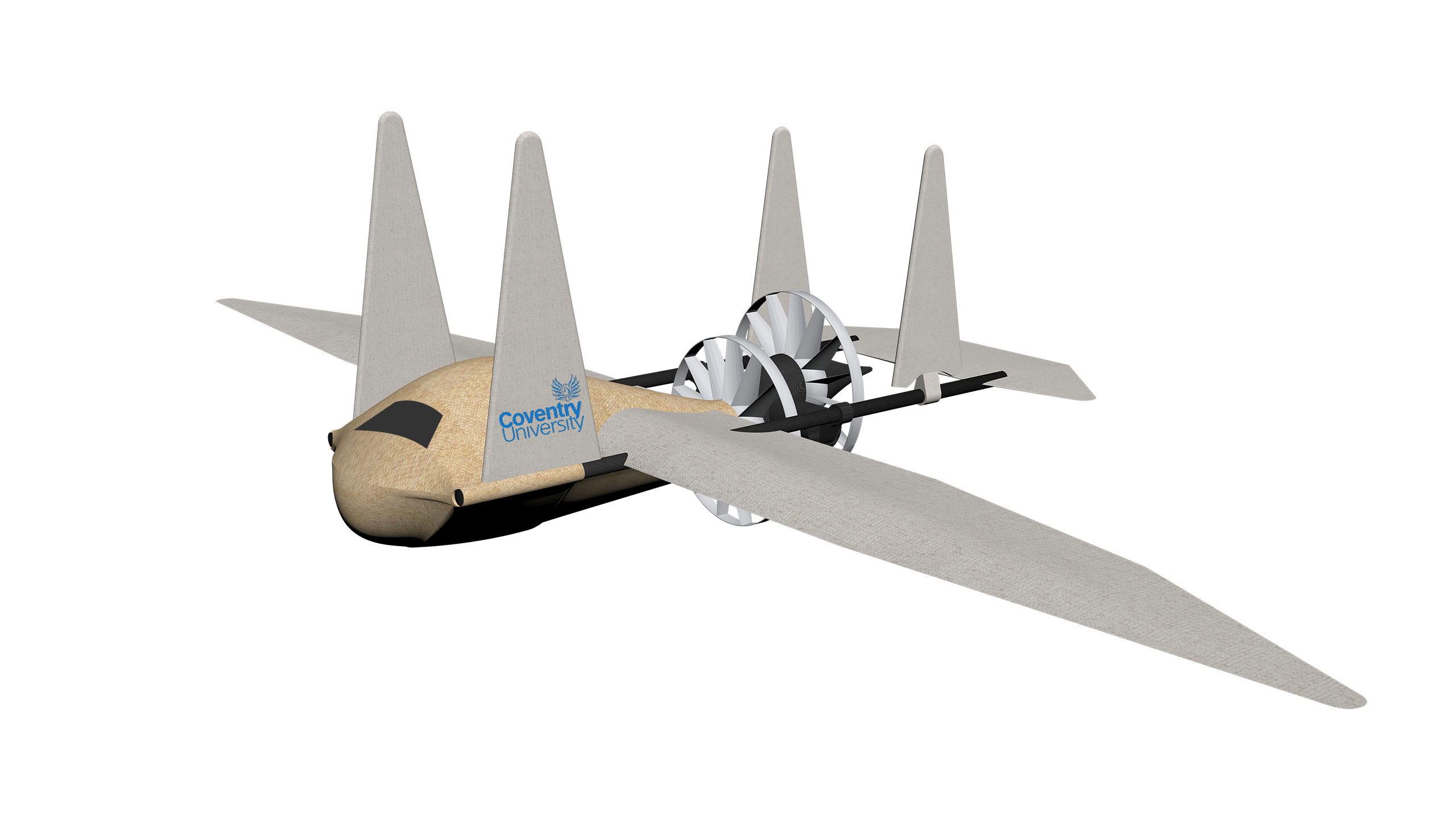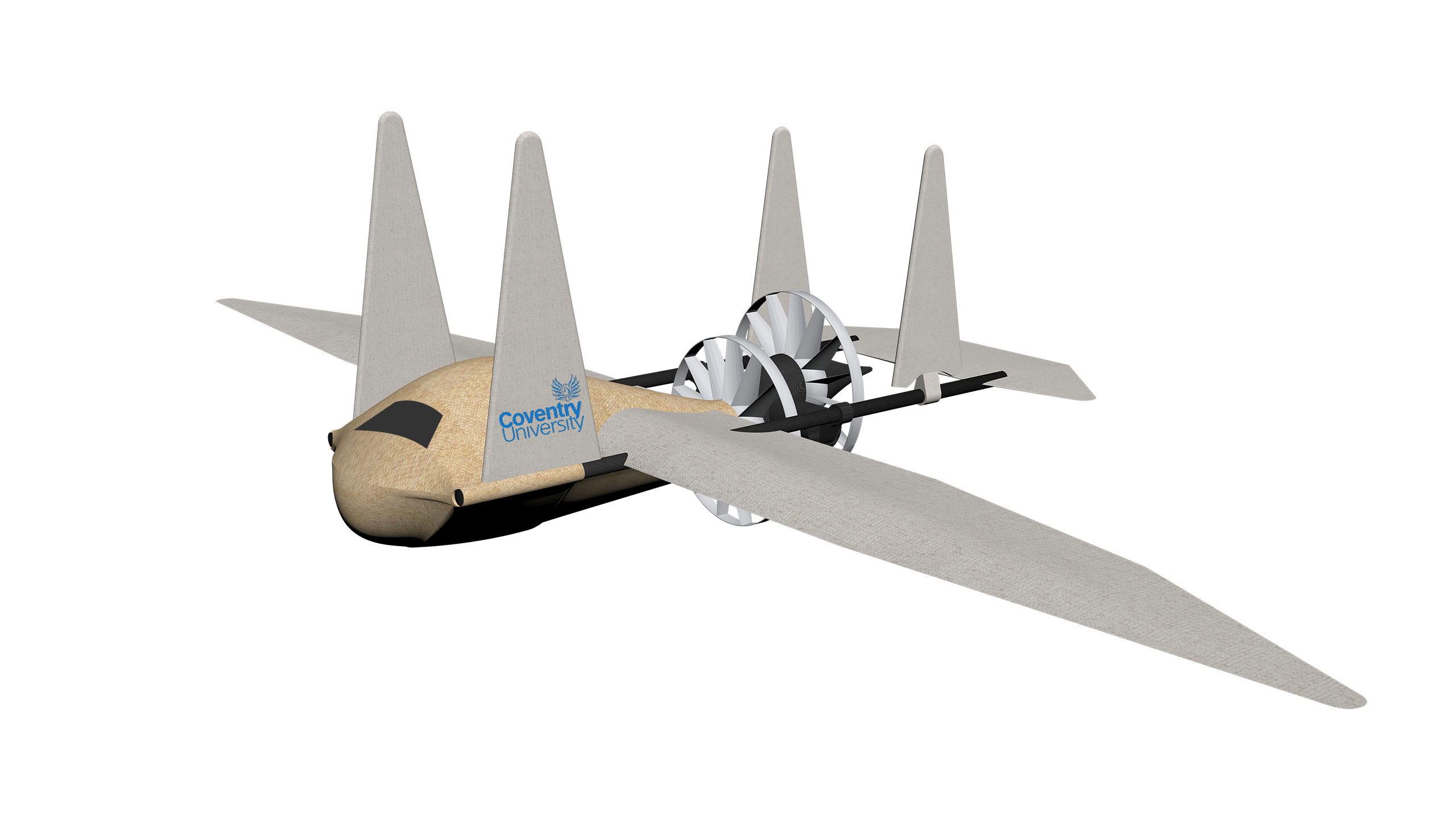 It's great to show the Lanchester simulation at Farnborough. It will help make people more aware of him. A lot of people associate him with the automotive industry, but not with aerospace.
I only had the information from Lanchester's patent. I didn't even have the dimensions for his design so I had to really get inside his head and understand him as a person to figure out how he would have built his plane.
It was amazing to find out that it would have flown, and not just that, but it would have flown better than the Wright Brothers' Flyer.
Undergraduate students created a simulation of Red Bull Air Race champion Nigel Lamb's aircraft flying around its 2014 route at London City airport.
They also worked out how he could have analysed his race data quicker, to give him more time to make improvements to his aircraft.
And representing the vehicles of the future at Coventry University's Farnborough stand will be transport design student Dean Mangurenje's flying car simulation.
Dean created a prototype of the electric-propelled aircraft, known as an electric vertical take-off and landing vehicle (eVTOL), for his final year degree project.
The vehicle aims to help reduce traffic congestion and pollution in busy cities. It is more similar to a car than a helicopter as it is quieter and less complex.
Dean's work has been used as part of a wider research project by Coventry University, which includes a collaboration with Uber.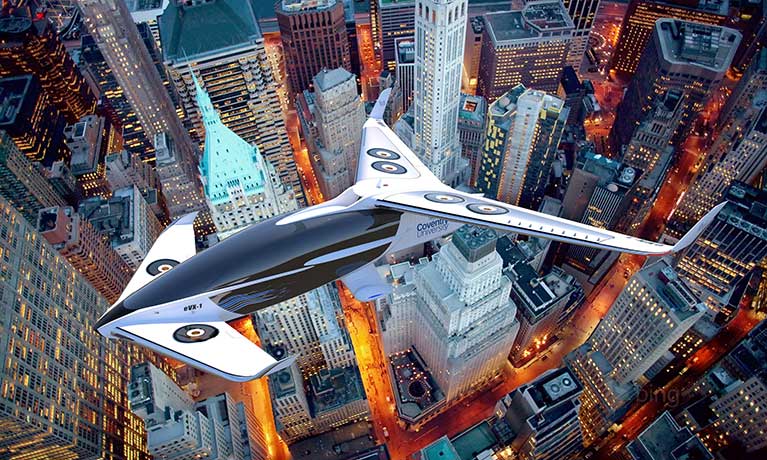 Dean said:
Electric vertical take-off and landing vehicles will revolutionise transportation.
If you'd asked people 20 years ago if these vehicles were possible, they wouldn't have believed it. But now all the technology for these vehicles already exists – it just has to be applied to this use.
It's been fantastic to see this develop from a final year project into something that is contributing to pioneering research in this field. I'm looking forward to seeing where this project takes me next and to share it with others at Farnborough.
The three simulations will be running on a flight simulator at Coventry University's Farnborough Airshow stand in the Innovation Zone. Farnborough Airshow takes place from Monday, 16th July, until Sunday, 22nd July.
---
For further press information or interviews, please contact Alison Martin, press officer, Coventry University, on 02477659752 or email alison.martin@coventry.ac.uk.
---
Inspire me
2nd in UK for Teaching Excellence Framework (TEF)
Times Higher Education – June 2017
---
Game on
97% employed or in further study six months after graduation
DLHE – 2016/17
---
Hello world
We send more students overseas than any other UK university
HESA 2016/17