New technology could reduce injuries for top tennis players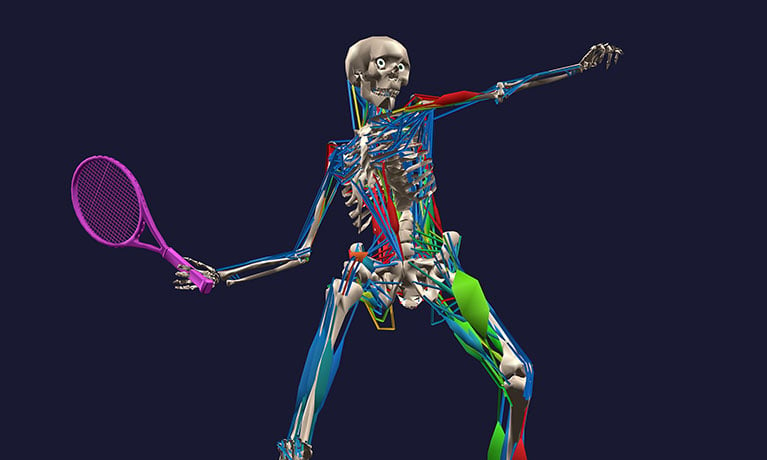 Research news / Alumni news
---
Monday 02 July 2018
Press contact
---
Scientists have developed new technology that could be key to preventing injuries to elite tennis players.
Work by Coventry University researchers, using a new type of motion capture technology sensor and their own software, is giving players a greater insight into how they move and the effect of their game on their bodies.
The unique combination of the two types of technologies gives extensive 3D detail for the first time about how people play tennis, right down to the angle of individual joints, the paths of their bodies and even the force exerted on their skeletons.
Many of the world's top players, who will be on court at Wimbledon in the next two weeks, have previously battled or are currently recovering from long-term injuries. Andy Murray withdrew from the tournament just yesterday saying it was still too soon for him to play five-set matches after his return from the hip injury that kept him out of the game for nearly year.
This new technology could help reduce and prevent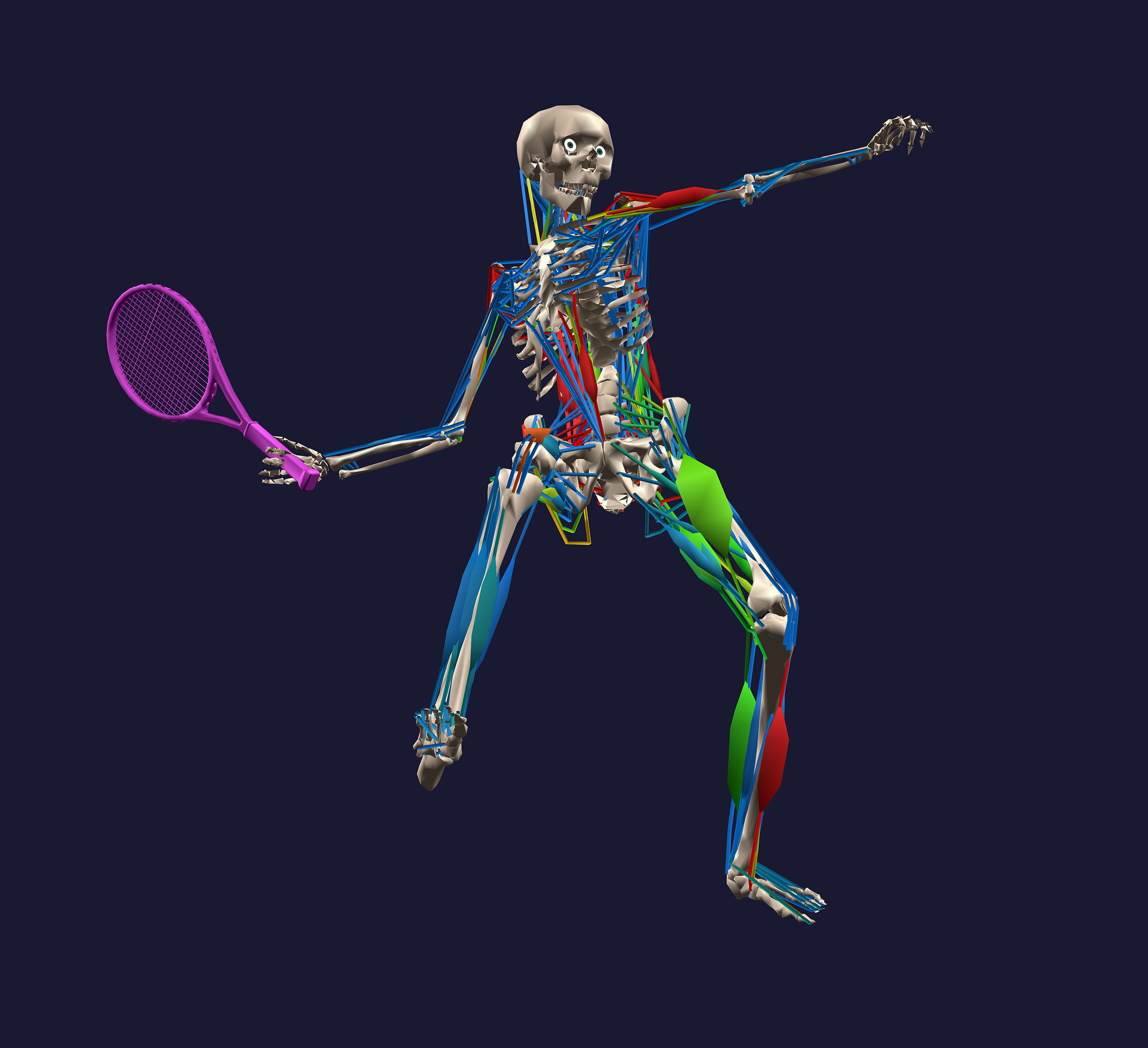 The motion-capture technology and computer software combine to show the effect playing tennis has on a person's body.
injuries among elite players, say tennis coaches.
Motion capture technology is commonly used by Hollywood film-makers but the scientists are using it to provide information to players and coaches which was previously unavailable.
The university researchers' sensors mean for the first time motion-capture can be moved from the laboratory or studio environment and onto the tennis court.
Players wear a special suit containing 17 sensors, which capture detailed data and transmit it to a computer.
This information is used to animate a 3D moving avatar of the player, their skeleton, joints and more than 600 of their muscles, as well as the movement of the ball and racquet.
It can give a range of information from the speeds of parts of the player's body and the racquet, the weight placed on muscles and joints, and the sequence of movement the person goes through as they hit a ball.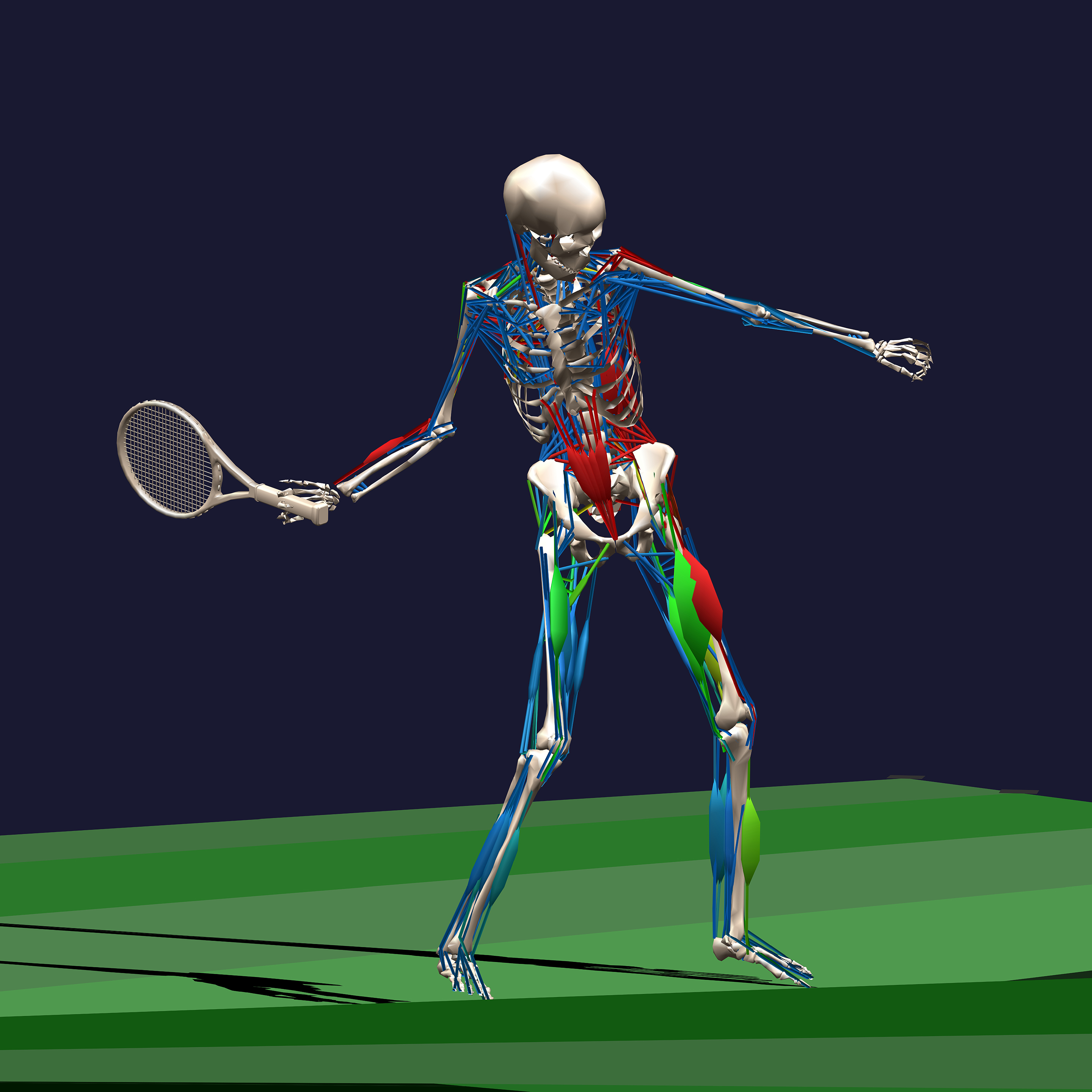 It is all done through BoB – a computer programme developed by Coventry University – which can record far more detail than the naked eye can pick up and also analyses the data.
Because of the extent of the information recorded and the fact it is in 3D, and not the traditional 2D, coaches get a far greater understanding of how the player moves, how the game affects their body and how their movement impacts on their game.
They can then encourage the player to make adjustments in specific areas and record how that effects their game as well as showing them how it could help avoid injury.
It also enables the coaches to quantitatively compare the movement of players of differing abilities so one can learn from the other.
And players can also store a record of their action in the event of injury or a decline in performance.
The team have already started using the equipment with coaches at Edgbaston Priory Tennis Club in Birmingham, home to the Nature Valley Classic WTA tennis tournament which attracts some of the biggest names in women's tennis every June, and Bromsgrove Tennis Club, in the West Midlands.
James Griffiths, head coach at Bromsgrove Tennis Club, said:
This could be really valuable to elite players in terms of injury prevention.It gives us the evidence to show players exactly what is happening to their bodies when they are on court.
The 3D video really highlights to the players what loads they are placing on different muscles. It means they can maximise their bodies, using all their muscles. We can see if they are not using their bodies efficiently and if they are at risk of injury. It's far better than what I get from watching them with my naked eye.
This could be really valuable to elite players in terms of injury prevention.It gives us the evidence to show players exactly what is happening to their bodies when they are on court.
Biomechanics work like this is being used more and more in tennis, from elite players right down to seven and eight year old juniors. Technique is everything nowadays and technologies like this are the future for the sport.
Dr James Shippen, an expert in biomechanics at Coventry University's Institute for Future Transport and Cities, who is the developer of the software, said:
This is the first time we have been able to use motion capture on the tennis court in a situation realistic to a tennis match. It gives a whole new world of opportunities for analysing how people play tennis.
Tennis coaches have always had to rely on their eye and experience to improve a player's performance, but this gives them the evidence needed to understand how a player moves and how that might need to change. This gets right down to the detail of every muscle and joint used by the player. There's nothing else like that out there.
We've had excellent feedback so far and are keen to work with players and coaches to see how they can make use of this new technology.
For further press information, please contact Alison Martin, press officer at Coventry University, on 02477659752 or at alison.martin@coventry.ac.uk