Ex-LEGO man takes up director role at university's transport design centre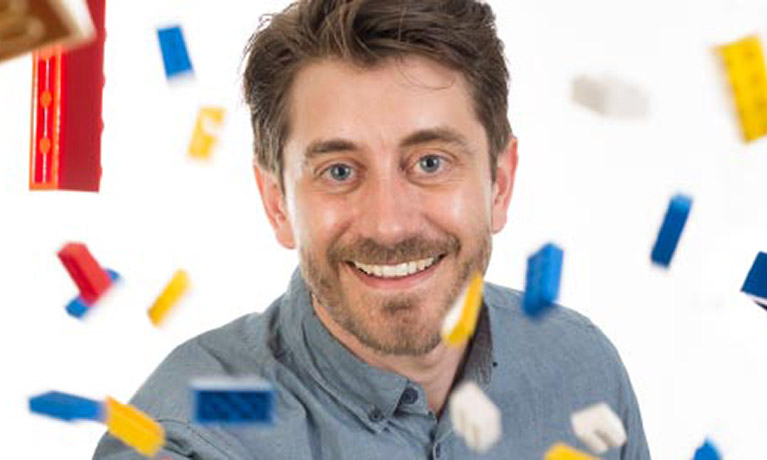 Business news / Alumni news
---
Friday 14 December 2018
Press contact
---
The man behind the success of LEGO's racing-inspired car kits is returning to Coventry University – where he studied automotive design – to take up the role of director at its National Transport Design Centre (NTDC).
Alumnus Craig Callum, who graduated in 2006, will oversee the centre's engagement with industry and its activities researching, creating and refining future transport solutions across the automotive, rail, marine and aerospace fields.
Callum was previously design manager at LEGO, where he was instrumental in putting the company's popular and iconic Speed Champions car collections on the map – and onto the shelves of kids and car enthusiasts around the world.
Prior to his work at LEGO in Denmark, Callum worked in a number of transport studios, including Gibbs Technologies designing amphibious vehicles and Renault Trucks in France working in commercial transport.
Callum joins the NTDC – which forms part of the university's Institute for Future Transport and Cities – as its portfolio of projects and collaborations with local and national business expands.
The centre recently joined forces with Uber Elevate to help the tech giant develop flying taxis, and has linked up with Williams Advanced Engineering to research 'platooning' – where connected vehicles travel nose-to-tail to reduce energy consumption, emissions and congestion.
Other initiatives at the centre include analyses of how train interiors could be adapted to aid passengers carrying luggage, and how occupants could most effectively be extracted from crashed cars – both projects using the university's advanced motion capture technology.
The NTDC was opened in 2017 following investment from the Coventry and Warwickshire Local Enterprise Partnership as part of the government's Local Growth Deal.
Callum said:
The UK and especially Coventry have always been at the forefront of design, research and development in the transport industry. The university grew up alongside the car industry over the past century, so there's a shared heritage and expertise which is embodied in the National Transport Design Centre.

It's really exciting for me to be back, having studied automotive design here, and to be in a position to take forward the centre's exciting vision for bringing together the academic world with the industry.
Dave Wright, director of strategic initiatives at the university and the original driving force behind the centre, said:
We're thrilled to have Craig on board to shape the centre's activity and lead its engagement with companies across all the major modes of transport. With his experience and skillset, which was honed here in Coventry, and later with the likes of Renault and LEGO, he'll bring a vibrancy and creativity to our offer to help us deliver our aim to support innovation in the transport sector.
The National Transport Design Centre is equipped with a six metre 3D power wall to explore detailed design and engineering concepts in virtual reality, and an advanced clay-milling facility to create physical models of vehicles. F1 team Williams's engineering services division and Coventry firm CAD CAM Automotive (CCA) are among the companies to have staff based at the centre.
Labour Party leader Jeremy Corbyn delivered a key Brexit speech at the NTDC earlier this year.
---
For further press information, please contact Alex Roache, senior media officer, Coventry University, on 02477655050 or email alex.roache@coventry.ac.uk.