Coventry University opens hub in Dubai to coordinate operations in MENA region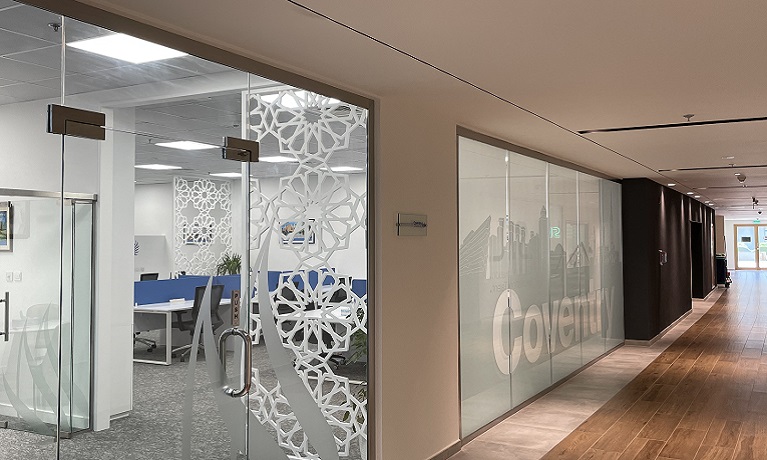 ---
Friday 16 April 2021
Press contact
---
Coventry University Group has opened an overseas hub in Dubai to promote and support its activities in the Middle East and North Africa (MENA) region.
The hub is part of the university's plan to develop a sustainable network of multi-faceted overseas offices. The ambition is to have a presence near to its stakeholders in key regions and follows the success of the Singapore hub.
The Dubai hub serves as a base for Coventry University Group in the region, fostering the strengthening of established relationships and enabling the development of new ones. It will help meet the challenges arising from COVID-19, which has seriously limited global business travel.
Located on the ground floor of the Dubai Knowledge Park, the design of the hub was a collaboration of some of the university's students in interior architecture and design and award-winning global architecture, urbanism and design practice, Broadway Malyan.
The region has transformed significantly in recent years, providing Coventry University Group with a tremendous opportunity to offer world-class educational options, and important research and innovation opportunities adapted to the socioeconomic realities of the region. In addition to supporting staff and alumni, the hub promotes the university's research, globalisation, enterprise and innovation work by developing closer relationships with embassies, government bodies, research institutes, universities and private sector entities.
The new hub strengthens Coventry University Group's activities in Dubai, a growing regional business and economic hub, where it has an established partnership with the Emirates Aviation University and also launched the Research Centre for Digital Innovation and Artificial Intelligence in 2018.
In the broader MENA region, Coventry University Group has a partnership with the science and tech Middle East College in Oman, a branch campus at The Knowledge Hub Universities in Egypt's New Administrative Capital. In Morocco, Coventry University Group recently signed an MoU for a partnerships in Casablanca, and another with Mohamed the 6th Polytechnic University in Ben Guerir to establish a joint school of Nursing.
We are bringing our strong credentials as a dynamic, global institution with a tradition of teaching excellence, impactful research and bold international partnerships to the Middle East and North Africa. Through this hub, we are also demonstrating the quality and employability of our students, who showcased their technical and professional skills by working on the internal design of the hub.

Professor John Latham CBE, Vice-Chancellor, Coventry University
It was fantastic to work alongside students from Coventry University's interior architecture and design course on the design of a new hub in Dubai. Having their real-life campus experience brought added depth to the design process and it was great to be able to link up with the team in design and run through how we have interpreted the students' vision and aligned it with the key constraints of the building we are fitting out.

Harry Hoodless, Broadway Malyan Regional Board Director
The architects worked with Interior Architecture and Design students Bahareh Ghazi, Jamila Fawaz, Dania Adnan Barbarawi, and French Erasmus placement student Johanna Santos.
My colleagues and I are grateful to Coventry University and our lecturers for giving us this opportunity to demonstrate our capabilities in a real-life design scenario and interact with experienced professionals.

Second year student Bahareh Ghazi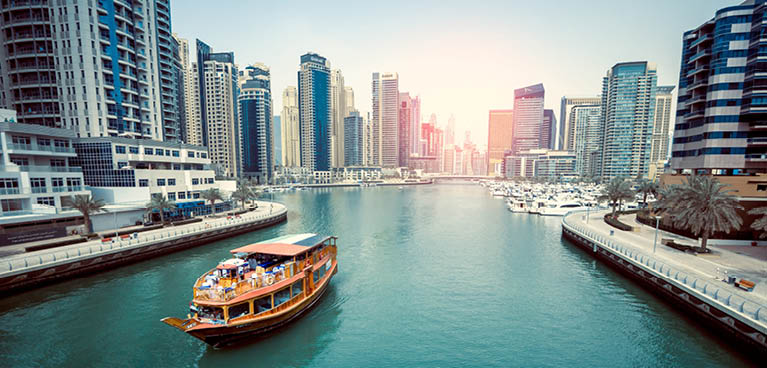 Learn more about our activities and services we offer throughout the Middle East and Africa.