Coventry University partners with UM6P to develop School of Nursing in Morocco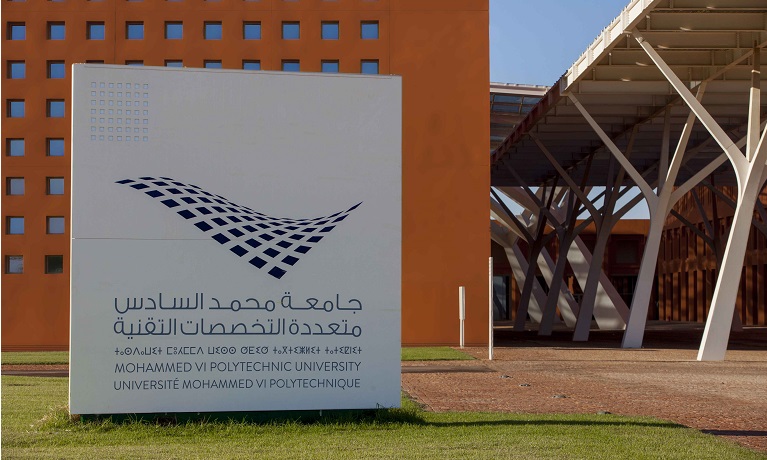 ---
Thursday 30 July 2020
Press contact
---
Coventry University is increasing its global presence by partnering with Mohammed VI Polytechnic University to develop a School of Nursing at its campus in Morocco.
The two Higher Education Institutions have signed a memorandum of understanding (MOU) with the aim of starting a nursing course at the Ben Guerier campus in 2021.
Coventry University already trains more than 1,000 nurses a year and has just been chosen by Health Education England (HEE) to introduce a new nursing degree designed to allow more people to join the profession. It has further invested in nursing in the UK by launching a nursing associate foundation degree with St Guy's and St Thomas' in central London.
Now the university is set to share its expertise and skills with UM6P in a collaboration which aims to pave the way for joint research, staff and student mobility between both parties, further transnational education opportunities, progression to Coventry degree programmes, provision of an English Language foundation course in September 2020 and the possible subsequent development of a medical, dental or pharmacy school in Morocco.
The move is part of the university's global plans that have seen it launch overseas hubs in Dubai, Singapore and Brussels and a branch of Coventry University within The Knowledge Hub Universities in Egypt's New Administrative Capital. Coventry University Wroclaw will open in the Polish city in September. This is Coventry University's second collaboration in Morocco after the January MOU agreement to develop teacher training and other programmes in areas such as business and science and technology in Casablanca.
We are very active in nursing education here in the UK and as a global institution, with a global outlook we want to widen access to a great education and share the skills and knowledge of our TEF gold standard teaching.

There is a lot we can add to and learn from in this collaboration and I look forward to a successful and lasting relationship between our group and Mohammed VI Polytechnic University. We believe that the School of Nursing will be just the beginning.
Due to the global COVID-19 pandemic, the MOU was announced at a virtual signing ceremony with Graham Stuart, Exports Minister at the Department for International Trade and co-chair of the UK Government's Education Sector Advisory Group, Professor Driss Ouaouicha, Moroccan Minister of Higher Education, Thomas Reilly, HM Ambassador to Morocco, Hicham El Habti, Secretary General of UM6P, Daniel Katte, HM Consul General and DIT Country Director all in digital attendance.
Today we are putting the pillars of a promising, long-lasting collaboration between our two institutions. The relationship between Morocco and Great Britain is rooted in history. We wish this collaboration between UM6P and Coventry University to add to that and make this collaboration more solid and long-lasting.
I am hopeful that this agreement will be the start of a fruitful relationship which inspires similar partnerships between our academic institutions and enriches both our nations culturally and economically.

Nurses have played such a crucial role in combatting COVID-19 not only in the UK, where we have led the fight against the pandemic, but also in Morocco and all over the world. As part of our Global Britain vision, we welcome the opportunity to share knowledge and practices with our partners across the world.