Before You Arrive - Staff Induction
Welcome to Coventry University!
We would like to congratulate you on your appointment at the university. We hope your time here is rewarding and meaningful.
In order to make your transition to your role easier, we have a set up a staff induction portal. The portal will have a number of webpages that provides information on what you need to know before you start and during your first few weeks. You will also have access to information on general induction.
University History
We are a forward-looking, modern university with a proud tradition as a provider of high quality education and a focus on applied research.
Our students benefit from state-of-the-art equipment and facilities in all academic disciplines including heal, design and engineering laboratories, performing arts studios and computing centres. We have been chosen to host three national Centres of Excellence in Teaching and Learning which has enables us to invest substantial sums of money in health, design and mathematics.
Our city-centre campus is continually developing and evolving. We are a major presence in Coventry, which contributes to the city's friendly and vibrant atmosphere and also enables us to foster successful business partnerships.
Through our links with leading edge businesses and organisations in the public and voluntary sectors, our students are able to access project and placement opportunities that enhance their employability on graduation.
For more information on how it all started, please visit our History web page.
Corporate Strategy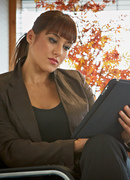 We are a leading edge University Group with a dynamic operation, which is globally enabled and technologically advanced. Our Corporate Strategy sets out our ambition for transformational growth as a sector leader in Higher Education.
We are proud to be a dynamic, global and transformational University Group.
Creating better futures, we will be world leading in what we do.
Rewards, Benefits and Development
As a member of staff at Coventry University, you are eligible to an extensive range of benefits.
These benefits are not only limited to pensions and generous holidays but also include Childcare Vouchers and Cycle Schemes. Discounts are available on a huge range of products and services, including discounted holidays, shopping vouchers and cinema tickets. There are also a range of local offers available.
For more information, please visit our Benefits web page.
Once you start your job as a permanent member of staff, you will be pre-registered for the Coventry University Rewards site (CU Rewards) and can then register in order to use a range of benefits.
Contact us for further information on: curewards.hr@coventry.ac.uk.
Equality and Diversity
The University is proud of its position in the heart of a city rich in diversity.
Equality, freedom and treating all persons with dignity and respect are fundamental human rights. As such, the University is committed to making these central in all its work.
We have a number of policies in place promoting equality with action plans and further information to support them. You can find out more by visiting our Equality and Diversity webpage.
Please visit the staff portal for information on when you arrive and your first few weeks.