Computer Science MSci / BSc (Hons)
Course Code
UCAS Code: G400 (BSc)
I108 (MSci)
International Code: EECU032 (BSc)
EECU034 (MSci)
Location
Coventry University (Coventry)
Study mode
Full-time
Sandwich
Duration
BSc:3 years full-time4 years sandwich
MSci:4 years full-time5 years sandwich
Start date
September 2022
January 2023
---
Course overview
Study level: Undergraduate
Studying this course will provide you with opportunities to learn a combination of theory and practice in classic areas of computer science, as well as examine some of the new and exciting areas of development including machine-learning, artificial intelligence, data science and app development.
This degree will explore the subject of computer science and should allow you to broaden your understanding as the course progresses. This should then enable you to decide at a later stage which subject areas best reflect your interests or career aspirations, and tailor your studies with an appropriate choice of specialist modules.
You will have the chance to learn key domain and professional skills, including the problem-solving approach that lies at the heart of computer science.
Coventry University has a reputation for teaching excellence thanks to our activity-led approach to learning, which features simulation of real-world problems and technical collaborative projects.

Global Ready
An international outlook, with global opportunities

Teaching excellence
Taught by lecturers who are experts in their field

Employability
Career ready graduates, with the skills to succeed
Why you should study this course
Opportunity to gain Microsoft Academy certifications at no additional cost and upon the provision that you successfully pass the additional programmes
An opportunity to demonstrate your portfolio of work to potential employers at the free-to-attend annual Coventry New Wizards Showcase (subject to availability)
Option to join the CISCO Academy Programme leading to an industry-recognised CISCO Certified Networked Associate (CCNA) qualification at no extra cost (CISCO related Add+vantage modules will need to be chosen in order to participate)
A free-to-join Computer Club for all students, which organises a range of extracurricular activities such as LAN gaming, robot programming challenges and hackathons, to experience the most up-to-date technologies
Regular free-to-attend guest lecturers from current practitioners, which, in recent years, have included senior professors from Sheffield, Lincoln and Birmingham universities and the European Bioinformatics Centre Cambridge (subject to availability)
Support for seeking short and long-term placements with technology companies to gain the experience employers desire*. Past students have worked for Microsoft UK Ltd, Intel and Accenture, as well as a range of medium sized companies in web, media and the creative industries
What our alumni say
In my opinion the support and quality of education at Coventry is superb, from lecturers to the faculty registry support teams I have been well nurtured to my academic goals. Since finishing the course, I have been able to secure a job as a Software Consultant. Coventry University is a quickly-developing university especially in its STEM subjects, and I would highly recommend any aspiring student to consider applying to study here.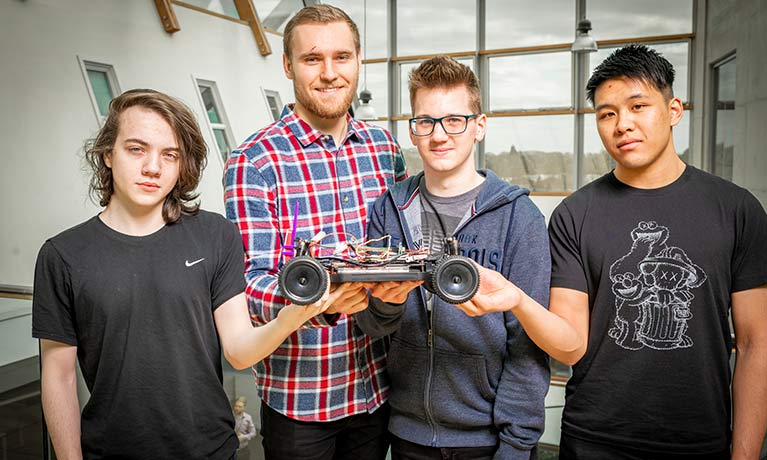 ---
In your first year, you should gain fundamental knowledge in many areas of the subject, including programming, computer architecture, software system design and usability.
Modules
Programming and Algorithms – 20 credits

This module introduces the fundamentals of computer programming and algorithm construction that will underpin the technical and theoretical content of undergraduate degree courses based within the discipline of Computing.

Software Design – 20 credits

The purpose of this module is to equip students with the concepts of software-based systems development and principles of software design used by industry. It provides a practical guide to the software development process with associated tools and techniques.

Mathematics for Computer Science – 20 credits

Logic and sets provide the mathematical basis on which much of Computer Science relies. This module provides an introduction to the basic notions of logic and sets, and then builds on that by applying these ideas to a variety of problems arising in discrete mathematics, showing applications in Computing.

Object Oriented Programming – 20 credits

This module builds upon and develops the fundamental computer programming skills previously gained. A new programming language with direct memory access will be introduced and the syntax for control structures met already will be covered.

Computer Architecture and Networks – 20 credits

This module will provide students with a broad overview of computer architecture, such that they will be able to explain the structure, characteristics, performance and interactions of fundamental components of a computer.

Database Systems – 10 credits

This module provides insight and understanding of how data can be modelled, stored and accessed for use in the real-world.

Computer Science Activity Led Learning Project 1 – 0 credits

This module hosts the first Activity Led Learning (ALL) Project for the BSc Computer Science course. Students are placed into groups and set a project related to their chosen course which requires skills and knowledge presented and developed in the other modules studied in the semester.

Computer Science Activity Led Learning Project 2 – 0 credits

This module hosts the second Activity Led Learning (ALL) Project for the BSc Computer Science course. Students are placed into groups and set a project related to their chosen course which requires skills and knowledge presented and developed in the other modules studied in the semester.

Add+vantage Module – 10 credits
In your second year, you will study more advanced topics of computer science, such as theory of computation, introduction to artificial intelligence and data science.
Modules
Introduction to Artificial Intelligence – 10 credits

This module introduces students to modern concepts and applications of artificial intelligence. The aim of the module is to allow students to explore how machines are able to reason and perform goal-directed behaviours that are seen as intelligent by humans.

Software Engineering – 20 credits

This module looks into the software quality processes associated with the production of a large-scale software development. Students learn the tools and techniques appropriate to contribute to the development of a solution to a real-world problem.

Theory of Computation – 20 credits

This module is designed to help students understand the theoretical foundations of Computer Science, and from this an appreciation of the limitations of computation and the important questions that remain open to this day. The module covers: formal specification of languages; the main models of computation; and what these tell us about issues of computability and complexity.

Advanced Algorithms – 20 credits

This module builds on the concepts and principles outlined in the programming modules in Year 1, providing students additional insight into advanced programming techniques and data structures.

Operating Systems and Security – 20 credits

This module introduces students to modern Operating Systems (OS) with a focus on security. The main topics covered will include basic OS concepts such as processes, memory management, drivers and file systems.

Data Science – 20 credits

This module provides an insight into how data and information retrieval systems are designed. It provides a study of database concepts, theory and design with some practical use of database and information retrieval tools and techniques.

Big Data Programming Project – 0 credits

During this module, students work on an individual project which requires skills and knowledge presented and developed in the other modules studied in the semester.

Add+vantage Module – 10 credits
Following your second year, you will have an option to apply for a one-year professional work placement or study abroad in a partner institution.
Past students have undertaken placements working in data analysis at Shell Oil, system development at IBM and technical support at Cummings.
If you wish to undertake the optional study abroad/placement year, you will take either the Placement Year module or the Study Abroad Year module which both typically run for a full academic year between years 2 and 3 of your course. You are normally able to progress onto the relevant module if you have successfully completed the first two years of the course (i.e. having accumulated 240 credits) and have a confirmed opportunity two weeks prior to the start of the academic year. However, we encourage international students to confirm their placements earlier to ensure they are able to meet any applicable visa requirements.
Students opting for either the work placement or study abroad module will be registered on a non-credit bearing module. Whilst the modules do not bear credits, they do require completion of marked activities reflecting on your placement/study abroad or work placement experience. Following successful completion of the activities, the module selected will appear on your final academic transcript. Students will thus graduate with 360 credits in total, assuming successful completion of their final year.
Modules
Work Placement

Study Abroad
In the third year, we introduce you to the study of computer security and machine learning and its applications. You will also be able to choose from a range of optional modules in topics such as advanced programming paradigms, parallel distributed programming and web or mobile app development. The latter should enable you to explore and implement mobile phone apps using Android or Apple iOS technology.
Modules
Individual Project Preparation – 10 credits

The aim of this first module is to prepare students for the primary research to take place in their individual project module. This includes topic selection, supervisor allocation, project planning, literature review and completion of the Coventry University Ethics process.

Individual Project – 20 credits

The Individual Project allows students to conduct an in-depth investigation on a topic in the domain of Computer Science.

Security – 20 credits

This module introduces students to the concepts and practical considerations of creating and evaluating secure computer systems. Systems will be analysed at both the application level and at the level of interconnected devices in architectures suck as client-server and cloud-based, with attention given to security-by-design, security legislation and regulation and the associated products and services.

Machine Learning and Related Applications – 20 credits

This module represents an introduction to the wide field of machine learning. It will present fundamental concepts related to supervised and unsupervised learning methods, for example linear regression, support vector machines, radial basis function, decision trees and random forests, clustering techniques and naïve Bayes classification models.

Add+vantage Module – 10 credits

Optional modules

2 from the following:

Mobile Application Development – 20 credits
This module will enable students to use development kits to build applications for mobile platforms. The practical issues of programming for such devices will be taught alongside software design for portable devices, investigation of the interface components and user interaction possibilities of smartphones.
Web API Development – 20 credits
Web APIs allow websites to access the data and services of others, and are an essential part of the modern web. They provide key functionality to both developers and end-users and are the driving force behind the explosion in online social media.
Parallel Distributed Programming – 20 credits
This module covers the principles and practice of parallel and distributed programming. Students will learn how these techniques are applied to commercial tasks such as data processing and other real-world applications.

Advanced Programming Paradigms – 20 credits
This module will give insight into some advanced programming paradigms. We start with a focus on functional programming, solving problems exclusively in this paradigm using a relevant language such as Haskell. We will also consider some of the underlying theory to better understand the advantages of the paradigm.
Students who meet the following two requirements can opt to extend their degree with an additional year of study at master's level:
The average required grade for year three is above 60%
The required grade for the final year project is above 60%
If you progress to a master's, you will build on the machine learning foundations of your third year to learn about artificial neural networks, the technique behind many of the startling advances in artificial intelligence we have seen recently. Other artificial intelligence modules should introduce you to evolutionary computing (where software 'breeds' solutions to problems) and what we believe to be one of the most important domains for machine learning: computer vision.
Elsewhere, you should be able to continue to improve your programming skills by learning how to program in parallel with GPUs, and build upon your existing knowledge of computer security with modules on ethical hacking and secure software design. Your knowledge and skills will be tested with a research level individual project.
Modules
Individual Research Project Preparation – 15 credits

The Individual Research Project is a substantial piece of research into an area of study chosen by the student, under guidance from a supervisor and with relevance to their degree course. In the preparatory module, students will identify a suitable topic of study and project supervisor. They will then exercise and extend their skills in gathering, understanding and critically evaluating literature; assessing and acting on relevant ethical and legal issues; and applying planning processes for the undertaking of a significant piece of work.

Individual Research Project – 15 credits

In this practical module the students will build on the planning and literature survey from the preparatory module and actually conduct the proposed research. They will implement the necessary tools, performing the research experiments, analyse the findings, and draw suitable conclusions. Finally, they write-up their work into a significant report.

Computer Vision – 15 credits

Machine Vision is concerned with the capture of an image, its presentation, enhancement and analysis to permit decision making. This module introduces the models, algorithms and hardware involved, providing practical experience with image data.

Parallel Programming with GPUs – 15 credits

This module will build on students existing programming skills and look at the advanced topic of parallel programming on GPU architecture.

Artificial Neural Networks – 15 credits

This module provides an introduction to the concepts used in neural networks and their application to solving real-world problems.

Evolutionary and Fuzzy Systems – 15 credits

The aim of this module is to give students an introduction to evolutionary algorithms and fuzzy logic from an application-oriented standpoint.

Ethical Hacking – 15 credits

This module covers the latest techniques of penetration testing or ethical hacking and provides practical experience in selecting and applying suitable tools and techniques.

Secure Design and Development – 15 credits

This module will introduce technical security controls used to prevent, detect and recover from security violations at the application or system level.
We regularly review our course content, to make it relevant and current for the benefit of our students. For these reasons, course modules may be updated.
Teaching computer science doesn't simply mean teaching how to code. It is teaching students how to think in a different way, an algorithmic way, a creative way and it is a skill that they can apply throughout life, rather than just in computing.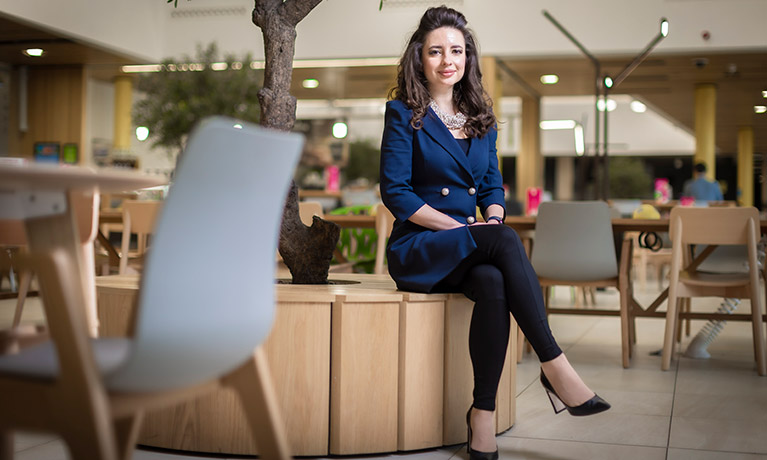 ---
How you'll learn
Actual teaching contact hours will vary depending on the level of study and the requirements of a particular semester. In a typical week your class time will be divided amongst:
Personal tutorials and small group teaching
Medium group teaching (for example seminars, tutorial sessions, lab sessions and workshops)
Large group teaching (lectures)
In addition, you will be expected to undertake significant self-directed study each week, depending on the demands of individual modules.
The number of contact hours may vary from semester to semester, however, on average, it is likely to be around 17 contact hours per week in the first and second years dropping to around 12 contact hours per week in the final year as you become a more independent learner.
As an innovative and enterprising institution, the University may seek to utilise emerging technologies within the student experience. For all courses (whether on-campus, blended, or distance learning), the University may deliver certain contact hours and assessments via online technologies and methods.
---
Assessment
This course will be assessed using a variety of methods which will could vary depending upon the module. Assessment methods include coursework, essays, project and group work, practical exams (for example presentations and tests), and formal examinations.
This course will be assessed using a variety of methods which will could vary depending upon the module. Assessment methods include coursework, essays, project and group work, practical exams (for example presentations and tests), and formal examinations.
---
Job ready
On successful completion, students will be able to:
Demonstrate knowledge and understanding of: the underlying technology, design methods, programming languages, international standards and practices required to practise in the domain of computer science; the cultural, commercial, social, ethical, legal and professional issues connected with the creative and IT industries and professional practice within them; and emergent technologies and a broad spectrum of state-of-the-art systems, methodologies and problem-solving techniques.
Program using different computing languages by applying existing and new algorithms.
Design and produce large scale software systems using industry and internationally recognised methodologies and tools.
Understand the theoretical basics of computer science and its application to the development of software systems.
Contribute to teamwork effectively and ethically, addressing the prominent computing, social and commercial issues.
Select and apply appropriate tools and techniques for design, analysis, development and integration of software systems.
International experience opportunities
If you have a desire to travel, it is possible to spend a period abroad for part of your studies. Past students have previously spent as short as two weeks working on a project in China or as long as a whole academic year to study abroad. The opportunity for a sandwich placement means we will also aim to support you in finding an internship and in seeking financing for that experience. Past students have found placements in Europe working for Toyota.
We offer you the chance to participate in optional field trips to a number of different overseas locations, which have previously included China, Poland, Spain and Finland.
---
Entry requirements
Haven't met the entry requirements or don't have the right qualifications? You may still be able to progress onto a degree you'd love by studying a foundation or access course.
View our full list of country specific entry requirements on our Entry requirements page. You can also explore our International foundation year courses.
---
Fees and funding
2022/23 Tuition fees
| Student | Full time | Part time |
| --- | --- | --- |
| UK | £9,250 per year | Not available |
| International | £18,050 per year | Not available |
For advice and guidance on tuition fees and student loans visit our Undergraduate Finance page and see The University's Tuition Fee and Refund Terms and Conditions.
We offer a range of International scholarships to students all over the world. For more information, visit our International Scholarships page.
Tuition fees cover the cost of your teaching, assessments, facilities and support services. There may be additional costs not covered by this fee such as accommodation and living costs, recommended reading books, stationery, printing and re-assessments should you need them. Find out what's included in your tuition costs.
---
Facilities
The faculty of Engineering, Environment and Computing boasts modern, multifunctional teaching and research buildings that support hands-on learning. Laboratories and workshops are equipped to commercial and industrial standards and are available to students both in and out of class time (subject to availability).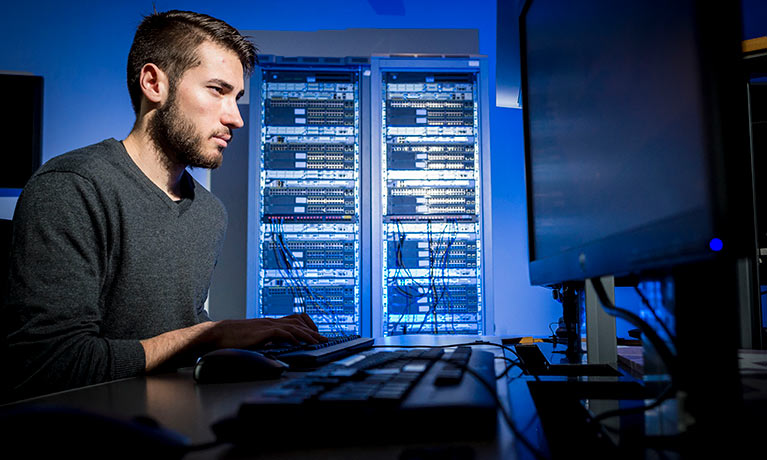 Cisco Lab
The Cisco lab is used for working with general networking and towards accreditation by CISCO. Optional modules allow students to work in the lab to develop skills in preparation for the CISCO certification exam.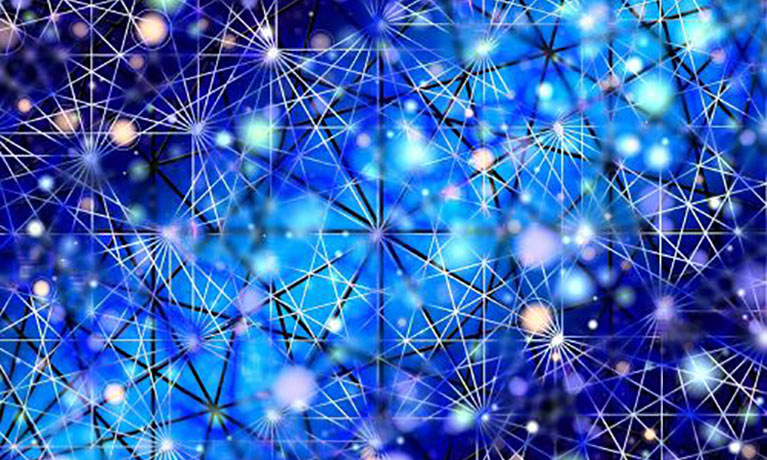 Virtual Laboratories
Provide a cutting edge virtualisation environment that can be used to create entire virtual networks, complete with services, users and even attackers. Students can access this environment from anywhere on or off campus.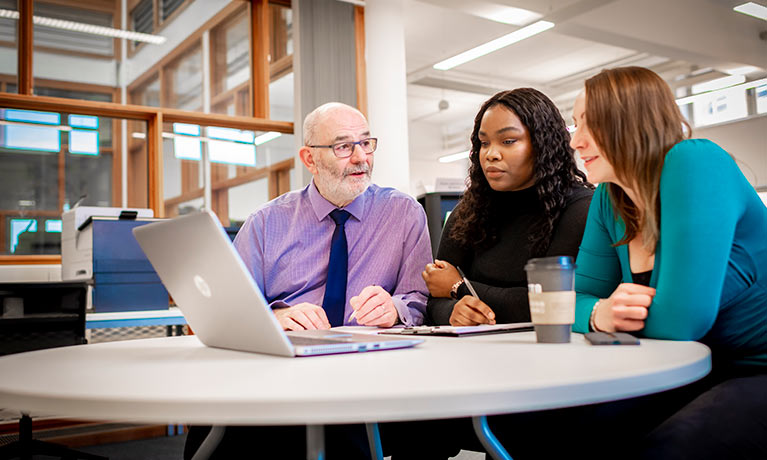 Sigma Centre
An award-winning Mathematics Support Centre which provides a wide range of learning resources in mathematics and statistics. Students can make use of drop-in sessions or one-to-one appointments.
---
Careers and opportunities
The practical nature of the course aims to place an emphasis on your future employability, with an aim to developing a wide range of technical, analytical, design and professional skills, many of which are may be gained from activity-led learning projects and placement experiences. The technical content is usually regularly reviewed and updated to reflect what is currently important and in demand in industry.
Your final year project will give you an opportunity to familiarise yourself with working professionally in industry in a chosen specialist field. This should allow you to build up a portfolio of evidence which can be presented at future job interviews to help demonstrate the expected expertise.
Where our graduates work
Our graduates have gone onto a variety of careers for computer scientists from which you could find yourself working in the private and public sector in areas such as software engineering, health, communications, education, life sciences, physical sciences, finance and manufacturing.
Recent graduates who have developed successful careers in software security and project management include Naomi Holborough working as Security Engineer for Hewlett-Packard (HP), Vlad Ichim as IT manager for Revive! Auto Innovations (UK) Ltd.
Further study
You can choose to continue your studies at Coventry University with the Computer Science Msc. You may be entitled to an alumni discount on your fees if you decide to extend your time with us by progressing from undergraduate to postgraduate study.
My journey to Intel
Khushi Lakhlani, a second-year Computer Science BSc (Hons) student at Coventry University, shares her journey to securing an internship at Intel.
Read her story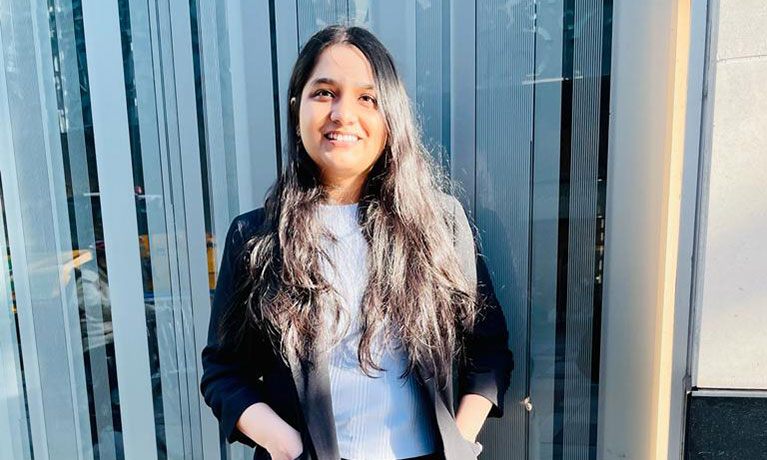 ---
How to apply
UK Students

Full-time students applying to start in September should apply for this course through UCAS. Read our application pages to find out your next steps to apply.

Part-time students should apply directly to the university.

---

If you'd like further support or more information about your course get in touch with us today.

International Students

Full-time students applying to start in September should apply directly to the university. Read our application pages to find out your next steps to apply.

How to apply

For further support for international applicants applying for an undergraduate degree view our International hub.

You can also download our International Guide which contains lots of useful information about our courses, accommodation and tips for travel.

---

Get in touch with us today for further advice and guidance.
Disclaimers

Student Contract

By accepting your offer of a place and enrolling with us, a Student Contract will be formed between you and the university. A copy of the 2021/22 Contract can be found here. The Contract details your rights and the obligations you will be bound by during your time as a student and contains the obligations that the university will owe to you. You should read the Contract before you accept an offer of a place and before you enrol at the university.

Tuition fees

The tuition fee for the course that is stated on the course webpage and in the prospectus for the first year of study will apply. We will review our tuition fees each year. For UK and EU students, if Parliament permit an increase in tuition fees, we may increase fees for each subsequent year of study in line with any such changes. Note that any increase is expected to be in line with inflation. Following the UK's exit from the European Union, EU students should be aware that there may be a change to UK laws following the UK's exit, this may change their student status, their eligibility to study part time, and/or their eligibility for student finance. We will act in accordance with the UK's laws in force in relation to student tuition fees and finance from time to time.

For International students the tuition fee that is stated on the course webpage and in the prospectus for the first year of study will apply. We will review our tuition fees each year. For international students, we may increase fees for each subsequent year of study but such increases will be no more than 5% above inflation.

Accreditations

The majority of our courses have been formally recognised by professional bodies, which means the courses have been reviewed and tested to ensure they reach a set standard. In some instances, studying on an accredited course can give you additional benefits such as exemptions from professional exams (subject to availability, fees may apply). Accreditations, partnerships, exemptions and memberships shall be renewed in accordance with the relevant bodies' standard review process and subject to the university maintaining the same high standards of course delivery.

Facilities

Facilities mentioned on this page may not be relevant for every course. Due to the ongoing restrictions relating to COVID-19, some facilities (including some teaching and learning spaces) and some non-academic offerings (particularly in relation to international experiences), may vary from those advertised and may have reduced availability or restrictions on their use.

Placements and study abroad opportunities

Please note that we are unable to guarantee any placement or study abroad opportunities and that all such opportunities may be subject to additional costs (e.g. travel, visas and accommodation etc.), competitive application, availability and/or meeting any applicable visa requirements. To ensure that you fully understand the requirements in this regard, please contact the International Office for further details if you are an EU or International student.

Additional costs

This course may incur additional costs associated with any field trips, placements or work experience, study abroad opportunities or any other opportunity (whether required or optional), which could include (but is not limited to), equipment, materials, bench fees, studio or facilities hire, travel, accommodation and visas).
You may also like
Coventry University (Coventry)

Information Technology for Business BSc (Hons)
Coventry University (Coventry)

Computer Hardware and Software Engineering BEng
Coventry University (Coventry)
---
---