Building Services Engineering BEng (Hons) part-time
Study level:

Undergraduate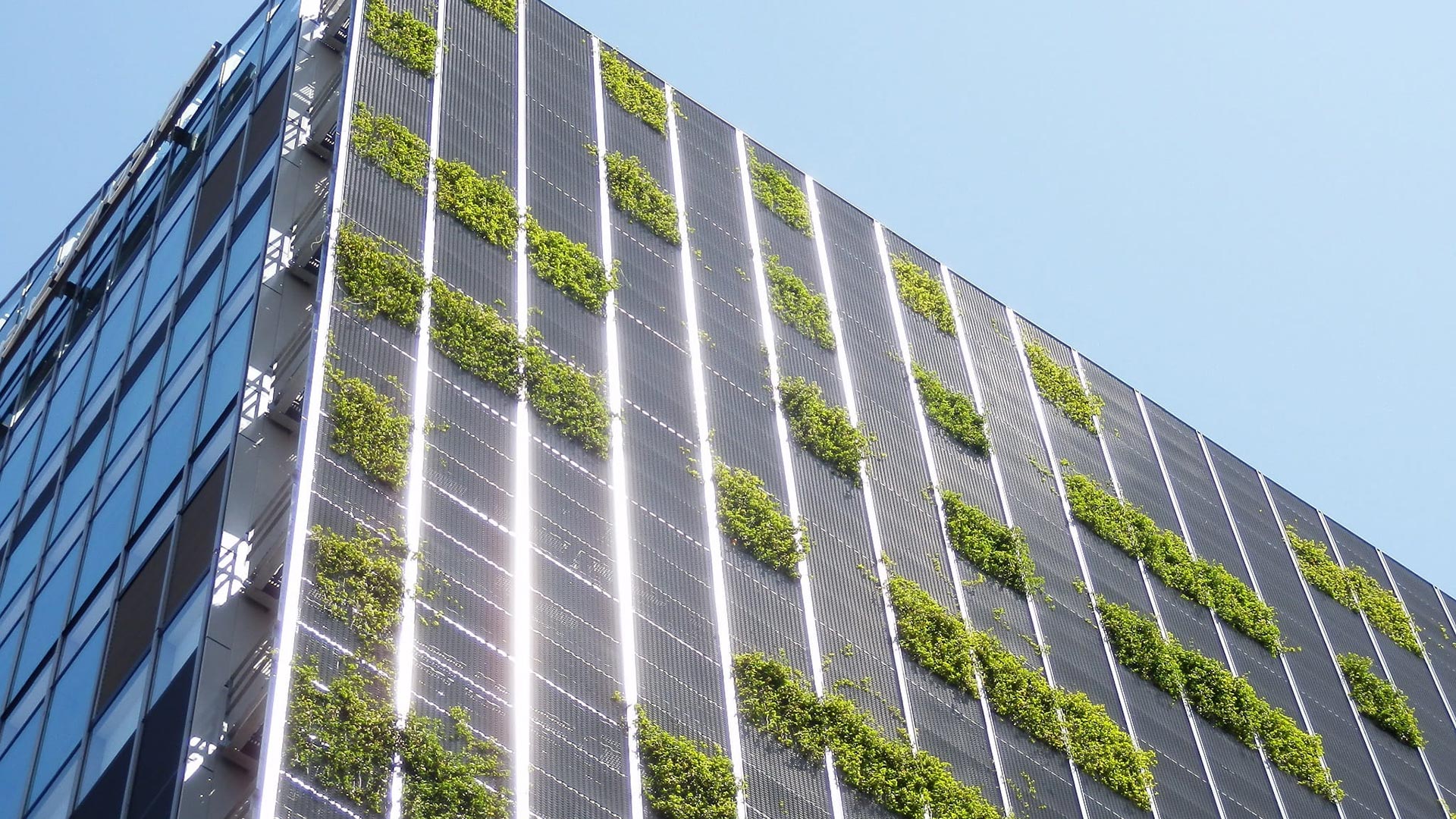 Coventry University's Building Services Engineering BEng (Hons) part-time course aims to provide you with a depth and breadth of knowledge and skills in core areas of building services, such as mechanical, electrical and water supply systems.
Location
Coventry University (Coventry)
Duration
5 years part-time
Start date
September 2023
January 2024
---
Course overview
The delivery of the course cuts across the core areas of building services such as electrical and mechanical services, water supply systems, heating and ventilation Systems, thermodynamics, fluid dynamics and refrigeration systems, thermal modelling and building performance evaluation, design and operation of low carbon buildings, building management systems and Intelligent Built Environment.
The course is designed to ensure that key educational and industry experience necessary to put you on a path to Chartership is achieved upon successful completion of the course.
The depth and breadth of knowledge and skills developed on this course should enable you to be adaptable within the construction industry and as a result, broaden your career horizon.
The breadth of knowledge of the different aspects of building services learned on the course should enable you, upon successful graduation, to work within a multi-disciplinary setting and put you in a strong position to be a future manager within building services and construction in general.
You can also study Building Services Engineering as part of Coventry University's apprenticeship programme. For more details, please contact the apprenticeship team.

Joint Top Modern University for Career Prospects
Guardian University Guide 2021 and 2022

5 QS Stars for Teaching and Facilities
QS Stars University Ratings

Top 5 UK Student City (Coventry)
QS Best Student Cities Index 2023
Why you should study this course
This course has been designed in accordance with the Quality Assurance Agency (QAA) benchmark statements for Engineering.
Academics teaching on the course and the school currently have a strong portfolio of relevant academic research in the areas of renewable and low-energy technologies, design of Building services systems, building performance modelling and evaluation, building information modelling, low-energy buildings etc, this supports the academic principle of research informed teaching on the course.
Current teaching staff are chartered engineers; this brings the course delivery in line with the requirements of relevant professional bodies.
Many current staff who teach on the course are active in scholarship/research and have a range of professional experience in building services engineering and sustainable design practice, architectural practice and civil engineering. (Please note staff may be subject to change)
The School of Energy, Construction and Environment has excellent links with local employers through our Building Advisory Board. These local employers provide input to course management, delivery and development.
No. 17
for Building and Town & Country Planning
Guardian University Guide 2022
Accreditation and Professional Recognition
This course is accredited1 and recognised by the following bodies:

Chartered Institution of Building Services Engineers (CIBSE)
The Building Services Engineering BEng (Hons) part-time course is accredited by the Chartered Institution of Building Services Engineers (CIBSE) for the 2023/2024 intake and meets the academic requirements for registration as an Incorporated (IEng) Building Services Engineer.
Following appropriate experience and training, graduates can register as Chartered engineers (CEng). Chartered engineers are characterised by their ability to develop appropriate solutions to engineering and built environment problems, using new or existing technologies, through innovation, creativity and change. For more information please visit the CIBSE website.
---
---
In the first year, you will learn the fundamentals of building science and services as well as digital skills such as CAD and REVIT. These aim to provide a foundation for your learning in subsequent years.
Modules
4050EXQ Building Practice – Building Services Engineering - 20 credits

This module introduces you to the role of Building Services Engineers in sustainable development including the design and construction processes. Particular attention is given to the design of sustainable buildings.

4051EXQ Design Skills for Building Services Engineering - 10 credits

This module focuses on design skills required as Building Services Design Engineers. These include CAD and REVIT for Mechanical, Electrical and Public Health (MEP) systems.

4052EXQ Introduction to Building Science and Services - 20 credits

This module focuses on the fundamentals of building science and services including some basic aspects of building physics thermal efficiency, and the principles of Building services systems.

4040EXQ Professional Development 1 - 20 credits

This module focuses on academic and professional skills, construction terminology, construction industry practice, reflective writing, professional development plan, safe practices in the workplace including risk assessments and control measures.
In the second year, you will continue to develop more in-depth knowledge of the fundamentals of Building services and Systems, and thereafter apply these principles in a building project.
Modules
4053EXQ Construction Technology - 10 credits

In this module, you will develop an understanding of various aspects of the design and construction of sustainable and comfortable buildings, through understanding of construction technology and building materials.

4054EXQ Electrical Principles for Building Services Engineering - 10 credits

This module introduces you to the basic principles of Electrical systems and devices relating to Building Services. It also includes an appreciation of the dangers of electricity and why these dangers exist and their regulations.

4047EXQ Building Projects 1 - 30 credits

This module focuses on integrating your understanding and appreciation of building services engineering principles in a building project and presented in an appropriate format for the intended audience.
In year three, you will build on the foundational topics covered in first and second year, broadening your knowledge by covering more aspects of the topic and taking their knowledge to an advanced level, focusing more on Electrical and mechanical Building services and systems, whilst developing solutions to engineering problems.
Modules
5046CEM Mathematics for Building Services Engineering - 10 credits

The aim of this module is to develop the foundation of mathematics that is necessary for the study of building services engineering. The content of this module will be delivered through practical real-life examples.

5055EXQ Electrical Services and Lighting Design - 20 credits

This module involves the evaluation and design of electrical supplies in buildings which includes the key items of plant that require electrical services. It includes natural and artificial lighting systems and the design of lighting systems.

5056EXQ Fluid Dynamics for Building Services Engineering - 10 credits

The module focuses on the principles and application of fluid dynamics relevant to building services engineering including HVAC Systems.

5049EXQ Building Project 2 - 30 credits

This module will focus on further integrating your understanding and appreciation of building services engineering and the process of project development in Commercial projects.

5040EXQ Professional Development 2 - 20 credits

This is the second of three Professional Development modules, each of these seeks to complement the other in the development of the knowledge, skills and behaviour required to become a professional of the construction industry. This module make emphasis on the Sustainability of the Construction Industry.
In year four, you will further build on the knowledge gained in years one, two and three to develop solutions to engineering problems, with particular focus on the HVAC systems and the thermodynamic and refrigeration principles.
Modules
5054EXQ Thermodynamics and Heat Transfer Analysis - 20 credits

The aim of this module is to introduce students to the principles and application of thermodynamics and heat transfer relevant to building services engineering.

5059EXQ Refrigeration Engineering and Low-Energy Cooling - 10 credits

This module studies the science, engineering and fundamental principles that underscore the full understanding of how components and systems work in refrigeration, cooling and air conditioning.

6056EXQ Heating, Ventilation & Air Conditioning (HVAC) Systems - 20 credits

This module focuses on the design and installation of HVAC systems for buildings. It will also include some innovative trends in HVAC systems such as the use of innovative and sustainable solutions, including biomass and ground source energy systems.

6040EXQ Professional development 3 - 20 credits

This is the third of three Professional Development modules, each of these seeks to complement the other in the development of the knowledge, skills and behaviour required to become a professional of the construction industry.
In the final year, you will apply knowledge gained in previous study years in the design of buildings, with a particular focus on building systems simulations and low carbon building design.
Modules
6054EXQ Building Management Systems and intelligent Built Environment - 10 credits

This module deals with the innovative trends in building services and the built environment; and how these trends impact on the building services engineering profession. It includes building management systems, intelligent built environment and smart buildings approaches, strategies and technologies.

6053EXQ Building Systems Simulation and Evaluation - 20 credits

This module uses computer modelling and simulation to analyse building and renewable energy system performance. The module will provide a platform for critical evaluation of the reasons for performance gap and the role of effective building simulation and modelling to reduce this gap.

6015EXQ Principles and Practice of Low Carbon Building - 20 credits

The module develops depth of understanding of design and operation of low carbon buildings with emphasis on improving whole life performance. It involves an understanding of environmental ethics, embodied energy, bioclimatic design, energy and alternative energy sources and their application, evaluation and management.

6120EXQ Research Dissertation - 30 credits

The aim of this module is to enable you to develop your research skills by conducting primary or secondary research focused on a specific problem of relevance to your studies.
We regularly review our course content, to make it relevant and current for the benefit of our students. For these reasons, course modules may be updated.
---
How you'll learn
This course is delivered over a five-year period largely by day release, with some block delivery.
Teaching incorporates a range of learning methods, from lectures, seminars and tutorials to laboratories, workshops and studio sessions. We also make use of online learning technology to allow you to interact online in discussions and to carry out online tests to assess your progress. In addition, your personal tutor will review and discuss your progress with you and will be available for advice.
You will have access to the latest versions of CAD and REVIT software, including 2D, 3D and visualisation software, BIM software, and building performance analysis software such as IES VES.Supported by staff who have had a wide range of design experience in the application of these processes in industry, you will also use portable monitoring equipment, such as thermal imaging cameras, to undertake building performance assessments.(Please note that staff may be subject to change)
Teaching contact hours
The number of contact hours may vary from semester to semester, however, on average, it is likely to be around 6 hours contact hours per week. Additionally, you will be expected to undertake significant self-directed study of approximately 10 hours each week, depending on the demands of individual modules.
As an innovative and enterprising institution, the University may seek to deliver certain contact hours and assessments via emerging online technologies and methods across all courses. In response to the COVID-19 pandemic, we are prepared for courses due to start in or after the 2022/2023 academic year to be delivered in a variety of forms. The form of delivery will be determined in accordance with Government and Public Health guidance. Whether on campus or online, our key priority is staff and student safety.
Due to the ongoing restrictions relating to COVID-19, some facilities (including some teaching and learning spaces) and some non-academic offerings (particularly in relation to international experiences), may vary from those advertised and may have reduced availability or restrictions on their use.
Assessment
This course will be assessed using a variety of methods which will vary depending upon the module.
Assessment methods may include:
Formal examinations
Tests
Essays
Group work
Presentations
Reports
Practical or project work
Coursework
Individual Assignments
The Coventry University Group assessment strategy ensures that our courses are fairly assessed and allows us to monitor student progression towards achieving the intended learning outcomes.
---
Entry requirements
Typical offer for 2023/24.
First Year entry
A Level
Grades BBC to include Mathematics. Excludes General Studies
BTEC
Grades DDM to include Mathematics
IB Diploma
28 points to include Mathematics at Higher Level
GSCE Requirements
5 GSCEs at grade A*– C including English Language and Mathematics, or specified equivalents
Third year entry
Students who have completed the level 4 Building Services Engineering Technician Apprenticeship Standard.
Students who have been awarded an appropriate HND or HNC in a Building engineering discipline and pass all modules with a module mark of at least 60%.
Are you eligible for the Fair Access Scheme?
We believe every student should have the opportunity to dream big, reach their potential and succeed, regardless of their background. Find out more about our Fair Access Scheme.
---
Fees and funding
| Student | Full-time | Part-time |
| --- | --- | --- |
| UK | Not available | £6,167 per year |
| EU | Not available | Not available |
For advice and guidance on tuition fees and student loans visit our Undergraduate Finance page and see The University's Tuition Fee and Refund Terms and Conditions.
We offer a range of International scholarships to students all over the world. For more information, visit our International Scholarships page.
Tuition fees cover the cost of your teaching, assessments, facilities and support services. There may be additional costs not covered by this fee such as accommodation and living costs, recommended reading books, stationery, printing and re-assessments should you need them. Find out what's included in your tuition costs.
How do you know if you need to pay UK or international tuition fees?

We carry out an initial fee status assessment based on the information you provide in your application. Your fee status determines your tuition fees, and what financial support and scholarships may be available to you. The rules about who pays UK (home) or international (overseas) fees for higher education courses in England are set by the government's Department for Education. The regulations identify all the different categories of student who can insist on paying the home rate. The regulations can be difficult to understand, so the UK Council for International Student Affairs (UKCISA) has provided fee status guidance to help you identify whether you are eligible to pay the home or overseas rate.

If you meet all the criteria required by any one category, including any residence requirements, your institution must charge you the home rate. You only need to find one category that you fit into.
---
Facilities
We currently have a range of laboratory equipment and experimental test kits including Building Science's, Environmental Sciences, Mechanical Services, and Electrical Services experiments.
We currently have the following facilities to support the delivery of the course (subject to availability):
Thermal conductivity test rig
Ventilation systems test rig
Refrigeration systems test rig
Infrared thermographic cameras
In-situ U-value testing kit
Indoor environmental quality testing kit
Artificial sky for daylight analysis
Environmental Chamber – for real life scale testing of materials
Cooling Tower
Electrical Principles and Installations test kits
Three Phase Systems experimental test equipment
---
Careers and opportunities
On successful completion of this programme, your skills should be in demand by national and international consultants and contractors engaged in the design, construction and development of modern, energy-efficient and sustainable buildings.
We aim for you to acquire the relevant skills and expertise to work for design consultancies, major building contractors, building services contractors, manufacturers of equipment, local authorities, government departments, hospitals, factories or power stations.
You may be involved in the future design, installation or maintenance of systems and could make a significant difference to the environment by ensuring that modern buildings are designed, constructed and operated in energy-efficient, low-carbon and environmentally friendly ways.
On successful completion, you will have knowledge of:
Mathematical methods including those needed for modelling engineering problems and systems.
Relevant principles of applied science and engineering in the main areas of building services equipment and systems.
Principles of building services engineering design, and material performance, in their application to complex problems requiring multi-disciplinary solutions including maintenance and disposal.
Sustainability, economic, social and environmental impact of design decisions and operation of building services systems.
Management practice and health and safety considerations in the context of building services engineering projects.
Building services engineering design, installation and performance.
Building services engineering in the context of realising functioning, occupied, buildings.
On successful completion, you should be able to:
Apply problem-solving skills in building services engineering applications, including conducting relevant tests and investigations.
Develop novel design solutions, in response to building services engineering and environmental/ sustainability challenges.
Formulate a range of solutions to satisfy user wants and needs with regards to codes of ethics and codes of practice, intellectual property and contracts.
Where our graduates work
Ramboll, Engineering Service Consultancy, Hydrock, Couch Perry Wilkes, Derry Building Services
Further studies
You can choose to continue your studies at Coventry University with the Construction Management with BIM MSc. You may be entitled to an alumni discount on your fees if you decide to extend your time with us by progressing from undergraduate to postgraduate study.
---
How to apply
UK students

Part-time students should apply directly to the university.

---

If you'd like further support or more information about your course get in touch with us today.
Disclaimers

Coventry University together with Coventry University London Campus, CU Coventry, CU London, CU Scarborough and Coventry University Online come together to form part of the Coventry University Group (the "University") with all degrees awarded by Coventry University.

1Accreditations

The majority of our courses have been formally recognised by professional bodies, which means the courses have been reviewed and tested to ensure they reach a set standard. In some instances, studying on an accredited course can give you additional benefits such as exemptions from professional exams (subject to availability, fees may apply). Accreditations, partnerships, exemptions and memberships shall be renewed in accordance with the relevant bodies' standard review process and subject to the university maintaining the same high standards of course delivery.

2UK and international opportunities

Please note that we are unable to guarantee any UK or International opportunities (whether required or optional) such as internships, work experience, field trips, conferences, placements or study abroad opportunities and that all such opportunities may be subject to additional costs (which could include, but is not limited to, equipment, materials, bench fees, studio or facilities hire, travel, accommodation and visas), competitive application, availability and/or meeting any applicable travel COVID and visa requirements. To ensure that you fully understand the visa requirements, please contact the International Office.

3Tuition fees

The University will charge the tuition fees that are stated in the above table for the first Academic Year of study. The University will review tuition fees each year. For UK (home) students, if Parliament permit an increase in tuition fees, the University may increase fees for each subsequent year of study in line with any such changes. Note that any increase is expected to be in line with inflation.

For International Students, we may increase fees each year but such increases will be no more than 5% above inflation. If you defer your course start date or have to extend your studies beyond the normal duration of the course (e.g. to repeat a year or resit examinations) the University reserves the right to charge you fees at a higher rate and/or in accordance with any legislative changes during the additional period of study.

4Facilities

Due to COVID-19, some facilities (including some teaching and learning spaces) and some non-academic offerings (particularly in relation to international experiences), may vary from those advertised and may have reduced availability or restrictions on their use.

Student Contract

By accepting your offer of a place and enrolling with us, a Student Contract will be formed between you and the university. A copy of the 2023/24 contract can be found here. The Contract details your rights and the obligations you will be bound by during your time as a student and contains the obligations that the university will owe to you. You should read the Contract before you accept an offer of a place and before you enrol at the university.
Coventry University (Coventry)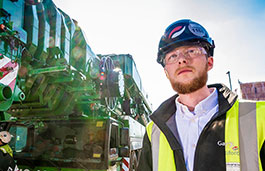 Construction Management BSc (Hons)
Coventry University (Coventry)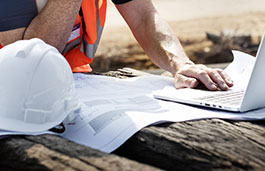 Quantity Surveying and Commercial Management BSc (Hons)
---