Pharmacology and Drug Discovery MSc
Study level:

Postgraduate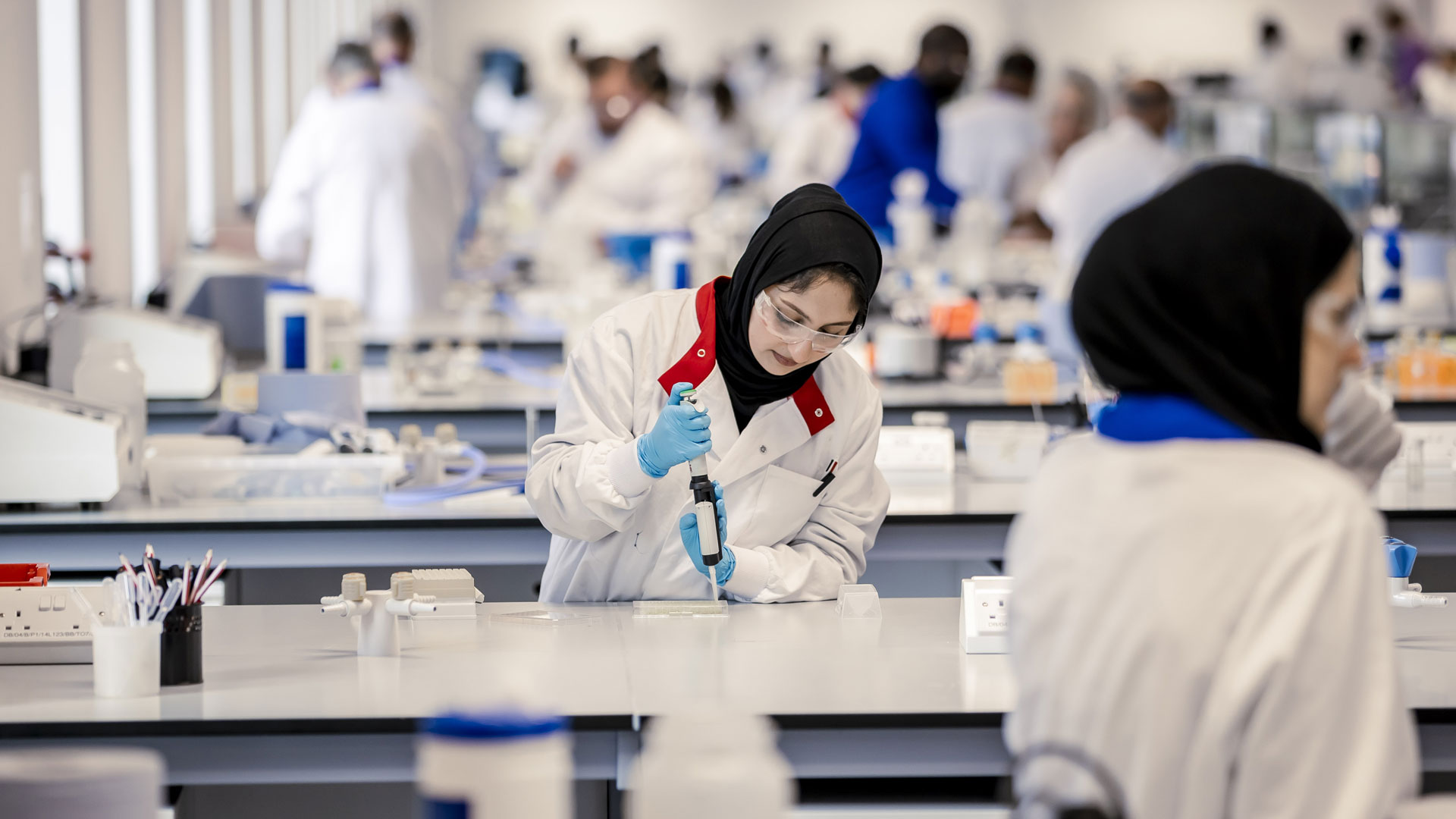 This master's course aims to provide the training and development necessary to meet the demand for highly skilled scientists within the expanding and global bioscience sector.
Location
Coventry University (Coventry)
Study mode
Full-time
Part-time
Duration
1 year full-time
2 years part-time
18-20 months (with professional experience)
Course code
HLST178, HLST179 (with Professional Experience)

Start date
September 2023
May 2024
---
Course overview
The course has been designed to respond to the increasing demand for professional pharmacologists, essential to speed up the critical task of translating basic laboratory medical research into commercially ready medical biotechnology and drugs for diagnosing and treating patients.
As well as relevant biotechnical innovations associated with pharmacology and drug discovery, classical clinical trial design and health outcomes research, the course also encompasses an emerging area of science that is known as 'Translational Medicine'.
Translational medicine requires a new breed of pharmacologist who can apply basic science knowledge and skills to experimental study design, management and data analysis, and who understands the legislation and other regulatory procedures surrounding disease treatment. Our course is designed to provide such specialists by applying basic and clinical science to topics including diagnosis, understanding and treatment of disease, supported by our excellent staff, research expertise and laboratory facilities.
Core subject areas include cellular molecular biology, genetics, protein biology, pharmacology, bioinformatics, numeracy, statistics and computing and a range of practical laboratory techniques.
You can choose to study the course 'with Professional Experience' which includes a placement experience2.

Joint Top Modern University for Career Prospects
Guardian University Guide 2021 and 2022

5 QS Stars for Teaching and Facilities
QS Stars University Ratings

Top 5 UK Student City (Coventry)
QS Best Student Cities Index 2023
Why you should study this course
Our multi-million-pound Alison Gingell Building features a suite of analytical and biological laboratories where you can gain hands-on experience in cutting-edge industry techniques. We provide practical experience in both laboratory and bioinformatics techniques. You will be trained in pharmacology research strategies and you should gain an understanding of the nature of business based on bioscience knowledge and research, opportunities for innovation, and regulatory requirement constraints, intellectual property and ethical issues.
Research-inspired teaching from an experienced academic team with extensive experience of laboratory research in pharmacology, physiology, molecular biology, small-molecular inhibitors of viruses and ageing, as well as input from experts in our Sport, Exercise and Life Sciences research centre.
Regular guest lectures from current practitioners in the pharmacology industry, laboratory research and other areas of science including pharmacology, drug design and development and clinical trials (subject to availability).
A focus on developing laboratory and other scientific skills, so laboratory sessions form a substantial component of the learning experience, enabling you to learn key experimental techniques and to develop essential experimental, data handling and reporting skills required in biological and other careers. Other skills, such as literature researching, information technology, bioinformatics, data processing and the use of statistics are integrated within the course.
Our practical, vocational approach to teaching has resulted in high levels of student satisfaction among 'Biology and related Sciences' students – 96% overall in the Postgraduate Taught Experience Survey (PTES) 2022.
The MSc with Professional Experience2 provides you with the opportunity to undertake a six-month professional experience either on or off campus. Professional experience opportunities (whether within an external company or within the university) are subject to a competitive application and selection process. Such experiences may be paid or unpaid, and this will depend on what is being offered and agreed with the host organisation or university.
Professional experience opportunities are subject to competitive application and selection, will normally be undertaken for three to five days per week for 18-22 weeks over two semesters. If you are not successful in securing professional work experience outside the university, you will have the opportunity to undertake campus-based professional experience, which will deliver similar learning outcomes through supervised projects and activities designed to offer students the opportunity to integrate theory with an understanding of professional practice. Please note that fees for students on the Professional Experience route are higher than the standard fees payable by students on the MSc course without professional experience (see fees section for more information).
Accreditation and professional recognition
This course is accredited1 and recognised by the following bodies:

---
Our Award-winning Green Superlab
With space for over 250 students and packed full of industry-standard equipment, the Coventry University Superlab is an amazing place to learn, experiment and discover. Find out what we're doing in our Superlab to make it greener and reduce our waste and carbon emissions.
---
What you'll study
This master's course is designed to expand your knowledge of the pharmacological, molecular, biochemical, cell biological and genetic techniques underpinning modern pharmacology and drug discovery and how they can be used to solve real world problems and benefit society.
We provide hands-on practical experience of both laboratory and bioinformatics techniques. You will be trained in pharmacology research strategies and gain an understanding of the nature of business based on bioscience knowledge and research, opportunities for innovation, and regulatory requirement constraints, intellectual property and ethical issues.
Modules
Research Techniques in Pharmacology and Drug Discovery - 30 credits

This module combines computational biology, bioinformatics and pharmacology to develop your technical skills in pharmacology and drug discovery. A further, important, aspect of this module is to provide a thorough grounding in quantitative skills in pharmacology including statistics. A development of your awareness and the critical analysis of current literature is also fulfilled in this module through regular workshops and tutorials.

Principles of Pharmacology and Drug Discovery - 20 credits

The module will aim to provide you with an understanding of the drug discovery process from identification of novel targets to the introduction of new drugs into clinical practice. The module will enable you to explain how novel targets for drugs are identified, understand current drug screening methods with respect to their desired activity and appreciate the limitations of both pre-clinical and clinical screening methods using contemporary examples. Students will also encompass information needed to introduce a new drug to clinical practice including the function and operation of the Medicines and Healthcare Product Regulatory Agency (MHRA) and post-approval drug monitoring and surveillance.

Current Topics in Pharmacology and Drug Discovery - 15 credits

This module aims to provide you with an overview of translational medicine from an academic, commercial, public sector and global perspective. You will use real life case studies as examples of translational medicine. The topics will emphasise new and/or pipeline drugs including biologics, cell-based therapies and devices. The module will also allow you to appreciate novel approaches using primary research data/methodologies to design pre-clinical and clinical studies, with a specific focus on enhancing the discovery of new therapeutic agents for specific patient groups.

Drug Discovery: 'from Benchside to Bedside' - 15 credits

This module aims to provide an experience which tracks the drug discovery process from target identification and initial ligand screen, through in vitro cell toxicity assays, culminating in the use of METIman to observe the effects of the drugs in a life size, fully wireless, human simulation under artificial intelligence control.

Critical Review in Pharmacology - 10 credits

This module is designed to consolidate theoretical knowledge and practical skills developed in previous modules and develop your skills as critical readers of scientific literature. You will be instructed on the critical review process and will have opportunities to practice this skill through discussion groups with your peers and tutor, before embarking on your own critical evaluation of a published scientific research article in pharmacology and drug discovery.

Pharmacology Scientific Presentation - 10 credits

The aim of the module is to allow you to utilise your knowledge of contemporary/advanced pharmacology and drug discovery, and discuss challenges in treatment of diseases. You will utilise your entrepreneurship skills, gained in the Global Professional Development module, to consider a suitable market. You will present your ideas in the form of a scientific poster at a School Symposium.

Global Professional Development – Entrepreneurial Practice - 10 credits

This module aims to provide you with a framework of knowledge and understanding of how to effectively lead and develop people in a strategic and entrepreneurial way whatever the master's degree of specialisation you elect to follow. You will explore for example, the influence and impact of leadership theories, culture, wellbeing, the principles of entrepreneurial practice and understand the different contexts in which entrepreneurship can flourish as well as the characteristics of entrepreneurial leadership within different types of organisational scenarios.

Pharmacology and Drug Discovery MSc only

Research Principles and Preparation - 10 credits
This module aims to provide a detailed consideration of the complex processes necessary to formulate, develop and test a scientific/clinical hypothesis. You will apply these to the design of an individual research experiment in a chosen area.

Research Project - 60 credits
You will be required to carry out a series of investigative, analytical or experimental studies in your selected field within biomolecular sciences and present your findings in a scientific manner.

Pharmacology and Drug Discovery MSc with Professional Experience only

Professional Experience Preparation - 10 credits
The module aims to prepare you for your forthcoming professional experience. It introduces expectations of you in the workplace, with reinforcement of the transferable skills, attitudes and competencies expected by the employer. You will be supported to make applications and secure suitable professional experience opportunities.

Professional Experience in Life Science 1 and 2 - 0 credits
These two modules aim to provide you with a substantive professional experience. This may take the form of a professional experience with a host organisation, which may include the university, or a campus based professional experience. The module should help support the development of your personal and professional skills, including team working, communication, self-management and critical reflection, to enhance future employability.

Life Sciences Professional Experience Project and Reflection - 60 credits
You will be required to report, analyse and critically evaluate your research findings gathered during the Professional Experience period. It is designed to enable you to demonstrate critical thinking ability, appropriate use of statistical analyses where relevant and a broad understanding of the context and prior knowledge framework into which your research study fits.
We regularly review our course content, to make it relevant and current for the benefit of our students. For these reasons, course modules may be updated.
---
How you'll learn
Teaching and learning incorporates lectures, workshops, tutorials, presentations and practical laboratory sessions, all supported by an extensive suite of analytical and biological laboratories staffed by experienced technicians. In addition, each module is supported by extensive online material to help prepare you for your taught sessions and to assist with your personal study.
Where possible, coursework uses applied tasks that mimic the skills needed in jobs to help ensure you are attractive to future employers, such as oral and poster presentations, and the collection and interpretation of laboratory data culminating in a detailed report. We try to organise industry visits and also offer the opportunity to apply for internships2, which have led to previous students spending time with companies such as Inocardia, Severn Trent Water and Lytegro.
You will receive a series of lectures and seminars on selected contemporary topics in pharmacology and drug discovery, delivered by university teaching, research staff and invited speakers from other universities, research institutes, biotechnology and pharmaceutical industries (subject to availability).
This course can be offered on a part-time basis. Whilst we would like to give you all the information about our part-time offering here, it is tailored for each course each year depending on the number of part-time applicants. Therefore, the part-time teaching arrangements vary. Request further information about part-time study.
---
Teaching contact hours
In a typical teaching week, you will have around 15 'contact' hours of teaching. This generally breaks down as approximately 3 hours of laboratory sessions and 12 hours of lectures, workshops and tutorials each week.
In addition, you will be expected to undertake a further 25 hours of self-directed study each week e.g. working on coursework assignments.
The contact hours may be made up of a combination of face-to-face teaching, individual and group tutorials, and online classes and tutorials.
As an innovative and enterprising institution, the University may seek to utilise emerging technologies within the student experience. For all courses (whether on-campus, blended, or distance learning), the University may deliver certain contact hours and assessments via online technologies and methods.
In response to the COVID-19 pandemic, we are prepared for courses due to start in or after the 2023/2024 academic year to be delivered in a variety of forms. The form of delivery will be determined in accordance with Government and Public Health guidance. Whether on campus or online, our key priority is staff and student safety.
---
Assessment
This course will be assessed using a variety of methods which will vary depending upon the module.
Assessment methods include:
Practical or project work
Critical reviews of literature
Oral, poster and leaflet presentations
Data analytical exercises.
The Coventry University Group assessment strategy ensures that our courses are fairly assessed and allows us to monitor student progression towards achieving the intended learning outcomes.
---
International experience opportunities
The university is committed to providing a global educational experience2, which is reflected throughout the teaching experience. This course typically attracts students from across the world, who are seeking to improve their scientific and laboratory skills in pharmacology, using British standard equipment and gaining extensive practical laboratory time. As such, you're likely to find yourself part of a multicultural learning environment, working alongside students who will share their own professional and personal experiences.
You will benefit from being taught by a diverse range of staff with different international experiences. Some modules have external speakers who have an international research background (subject to availability).
---
An honour's degree in a life sciences, pharmacology or clinical sciences undergraduate course; with a minimum of a lower second class (2:2) classification (2:1 for the 'with Professional Experience' course).
We would normally be looking for study of the following subjects in the final year of an undergraduate degree programme: physiology, molecular biology, biochemistry, cell biology or pharmacology.
We recognise a breadth of qualifications; speak to one of our advisers today to find out how we can help you.
Select your region to find detailed information about entry requirements:
You can view our full list of country specific entry requirements on our Entry requirements page.
Alternatively, visit our International hub for further advice and guidance on finding in-country agents and representatives, joining our in-country events and how to apply.
Typical entry requirements
An honour's degree in a life sciences, pharmacology or clinical sciences undergraduate course; with a minimum of a lower second class (2:2) classification (2:1 for the 'with Professional Experience' course).
We would normally be looking for study of the following subjects in the final year of an undergraduate degree programme: physiology, molecular biology, biochemistry, cell biology or pharmacology.
English language requirements
Pharmacology MSc - IELTS: 6.5 overall, with at least 5.5 in each component area
Pharmacology MSc with Professional Experience - IELTS: 7.0 overall, with at least 6.0 in each component area
If you don't meet the English language requirements, you can achieve the level you need by successfully completing a pre-sessional English programme before you start your course.
For more information on our approved English language tests visit our English language requirements page.
---
Fees and funding
2023/24 tuition fees.
Student
Full-time
Part-time
UK, Ireland*, Channel Islands or Isle of Man
£11,200 | £21,250 (with prof. experience)
Not available
EU
£11,200 | £21,250 (with prof. experience) per year with EU support bursary**
£18,600 | £21,250 (with prof. experience) per year without EU support bursary**
Not available
International
£18,600 | £21,250 (with prof. experience)
Not available
For advice and guidance on tuition fees3 and student loans visit our Postgraduate Finance page.
We offer a range of International scholarships to students all over the world. For more information, visit our International Scholarships page.
Tuition fees cover the cost of your teaching, assessments, facilities and support services. There may be additional costs not covered by this fee such as accommodation and living costs, recommended reading books, stationery, printing and re-assessments should you need them.
The following are additional costs not included in the tuition fees:
Any optional overseas field trips or visits: £400+ per trip.
Any costs associated with securing, attending or completing a placement (whether in the UK or abroad).
*Irish student fees
The rights of Irish residents to study in the UK are preserved under the Common Travel Area arrangement. If you are an Irish student and meet the residency criteria, you can study in England, pay the same level of tuition fees as English students and utilise the Tuition Fee Loan.
**EU support bursary
Following the UK's exit from the European Union, we are offering financial support to all eligible EU students who wish to study an undergraduate or a postgraduate degree with us full-time. This bursary will be used to offset the cost of your tuition fees to bring them in-line with that of UK students. Students studying a Degree with a Foundation Year with us are not eligible for the bursary.
How do you know if you need to pay UK or international tuition fees?

We carry out an initial fee status assessment based on the information you provide in your application. Your fee status determines your tuition fees, and what financial support and scholarships may be available to you. The rules about who pays UK (home) or international (overseas) fees for higher education courses in England are set by the government's Department for Education. The regulations identify all the different categories of student who can insist on paying the home rate. The regulations can be difficult to understand, so the UK Council for International Student Affairs (UKCISA) has provided fee status guidance to help you identify whether you are eligible to pay the home or overseas rate.

If you meet all the criteria required by any one category, including any residence requirements, your institution must charge you the home rate. You only need to find one category that you fit into.
---
Facilities
The Alison Gingell Building contains a state-of-the-art SuperLab. The lab's facilities include equipment for microscopy, DNA analysis and in vitro experimental testing as well as cell culture facilities, organ baths to investigate in vitro models using tissue, and molecular biology facilities and equipment4.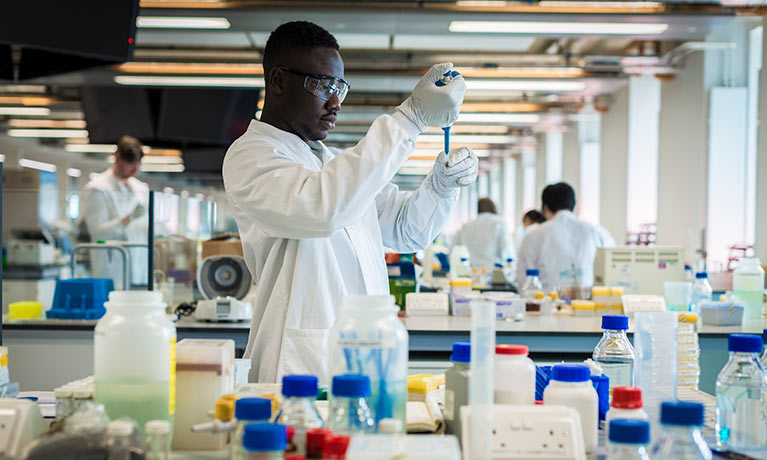 SuperLab
Our state-of-the-art SuperLab can hold up to 250 students at one time and has equipment that allows you to gain skills and experience with techniques and equipment that you will encounter in your graduate careers including biosafety hoods, flow cytometers and DNA sequencers.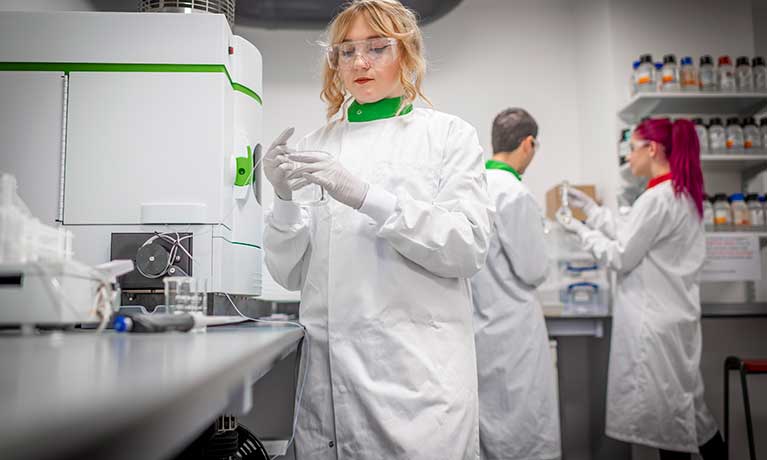 Analytical Chemistry suite
This is where you can apply your practical and theoretical knowledge to real-life working scenarios. We use a new generation chromatography technique to analyse products ranging from pharmaceutical agents, to cosmetics, drinks and toxins.
---
Careers and opportunities
This master's aims to produce scientists who can pursue a range of careers including academic, commercial, industrial and healthcare applications of pharmacology. It also provides an excellent foundation for those wishing to undertake research at PhD level.
If you choose the extended 'With Professional Experience' route, you will have the opportunity to gain substantive professional experience and have the option of applying for an internship with a host of different organisations or participate in supervised, campus-based projects2. Internships have previously been organised with, for example, Cambridge Scientific Solutions, Lytegro, Warwick Ventures, Tickle's Pickles and Severn Trent.
The programme is specifically designed to equip you with the skills and knowledge required for a career within the pharmacology and drug development arena and there may be many opportunities, both the UK and internationally.
A large number of pharmacologists are employed by companies in the pharmaceutical industry, where they are involved in discovering and developing drugs and carrying out clinical trials. Pharmacologists may also work for contract research organisations (CROs) or academic departments within universities on research projects. There may also be opportunities within government laboratories (including environmental agencies), charity-funded research organisations, such as the Medical Research Council (MRC), and with other research institutes.
The scientific knowledge and skills you should acquire upon successful completion of this course can also be a useful basis for a career in teaching; technical and scientific writing (such as medical writing or writing for the media); clinical trials; drug registration, patenting or monitoring; medical publishing or other information services, regulatory affairs or sales and marketing.
---
How to apply
UK students

To apply to study for a postgraduate course at Coventry University, you can apply online.

---

For further support or more information about your course get in touch with us today.

International students

Full-time international students applying to start in September should apply directly to the university. Read our application pages to find out your next steps to apply.

How to apply

For further support for international applicants applying for postgraduate degree view our International hub.

You can also download our International guide which contains lots of useful information about our courses, accommodation and tips for travel.

---

Get in touch with us today for further advice and guidance.
Disclaimers

Coventry University together with Coventry University London Campus, CU Coventry, CU London, CU Scarborough and Coventry University Online come together to form part of the Coventry University Group (the "University") with all degrees awarded by Coventry University.

1Accreditations

The majority of our courses have been formally recognised by professional bodies, which means the courses have been reviewed and tested to ensure they reach a set standard. In some instances, studying on an accredited course can give you additional benefits such as exemptions from professional exams (subject to availability, fees may apply). Accreditations, partnerships, exemptions and memberships shall be renewed in accordance with the relevant bodies' standard review process and subject to the university maintaining the same high standards of course delivery.

2UK and international opportunities

Please note that we are unable to guarantee any UK or International opportunities (whether required or optional) such as internships, work experience, field trips, conferences, placements or study abroad opportunities and that all such opportunities may be subject to additional costs (which could include, but is not limited to, equipment, materials, bench fees, studio or facilities hire, travel, accommodation and visas), competitive application, availability and/or meeting any applicable travel COVID and visa requirements. To ensure that you fully understand the visa requirements, please contact the International Office.

3Tuition fees

The University will charge the tuition fees that are stated in the above table for the first Academic Year of study. The University will review tuition fees each year. For UK (home) students, if Parliament permit an increase in tuition fees, the University may increase fees for each subsequent year of study in line with any such changes. Note that any increase is expected to be in line with inflation.

For International Students, we may increase fees each year but such increases will be no more than 5% above inflation. If you defer your course start date or have to extend your studies beyond the normal duration of the course (e.g. to repeat a year or resit examinations) the University reserves the right to charge you fees at a higher rate and/or in accordance with any legislative changes during the additional period of study.

4Facilities

Due to COVID-19, some facilities (including some teaching and learning spaces) and some non-academic offerings (particularly in relation to international experiences), may vary from those advertised and may have reduced availability or restrictions on their use.

Student Contract

By accepting your offer of a place and enrolling with us, a Student Contract will be formed between you and the university. A copy of the 2023/24 contract can be found here. The Contract details your rights and the obligations you will be bound by during your time as a student and contains the obligations that the university will owe to you. You should read the Contract before you accept an offer of a place and before you enrol at the university.
Coventry University (Coventry)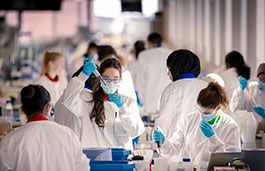 Coventry University (Coventry)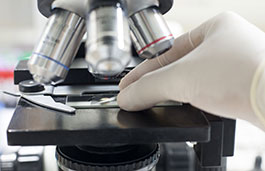 Coventry University (Coventry)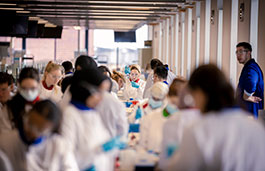 ---