Terrorism, International Crime and Global Security MA
Study level:

Postgraduate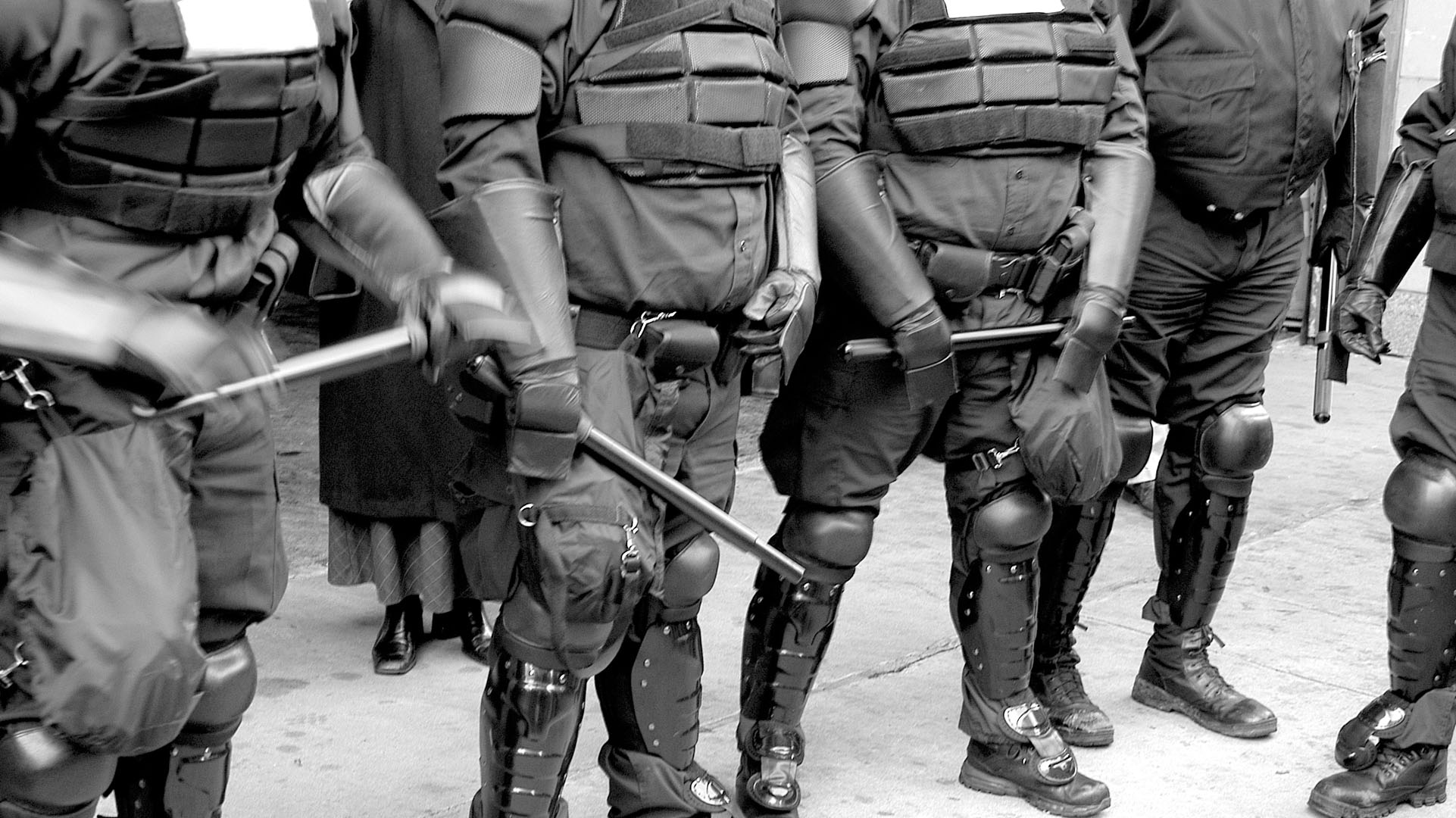 This interdisciplinary course is concerned with the threats posed by terrorism and international crime to national and global governance, human rights and ethics.
Location
Coventry University (Coventry)
Study mode
Full-time
Part-time
Duration
1 year full-time
2 years part-time
16-24 months (with professional experience)
Start date
September 2023
January 2024
May 2024
---
Course overview
Since the end of the Cold War there has been a growing awareness of the changing nature of security threats facing individuals, communities and states worldwide. With intensifying economic, political, cultural and military globalisation, there is now a heightened awareness of terrorism and international crime.
Guest speakers and field trips2 are an integral part of the course. Previous field trips have included visits to the counter-crime, counter terrorism and counter modern slavery organisations.
Previous students have been able to work on placements2 with the local police forces, as well as non-governmental organisations (NGOs) and international organisations within Europe, including the anti-mafia organisation AddioPizzo in Sicily, Ethicando in Paris, the UN NGO Women's Federation for World Peace in Geneva, the Institute of Cultural Diplomacy in Berlin, CISS (International Cooperation South-South) in Italy, and Chatham House in London.

Joint Top Modern University for Career Prospects
Guardian University Guide 2021 and 2022

5 QS Stars for Teaching and Facilities
QS Stars University Ratings

Top 5 UK Student City (Coventry)
QS Best Student Cities Index 2023
Why you should study this course
The course has been designed to reflect the changing perceptions of international relations in the 21st century. It puts the twin threats of the 'war on terror' and transnational organised crime into context with modern societies facing broader challenges, including economic inequality, environmental pollution, disease, natural disasters, state collapse and racial or religious tensions.
Research-informed teaching will be delivered by our many experts on peacekeeping, foreign policy, criminal mafias, security and policing. Current staff include a current Director of the Royal Institute of International Affairs, a senior security adviser to the British government's stabilisation unit and the academic responsible for pioneering the study of mafias within UK universities (staff may be subject to change).
Our academic expertise is complemented by the input of international security practitioners. You can benefit from interaction with professionals such as counter-crime and counter-terrorism experts, police officers, judicial prosecutors, diplomats and NGO workers. You could also have opportunities to attend workshops at the foreign affairs think tank Chatham House, travel to Sicily to study the mafia and anti-mafia organisations in situ or study organised crime in Costa Rica2.
The interdisciplinary approach of this course provides transferrable skills valued by employers and has helped former students secure a broad range of employment worldwide, as civil servants, diplomats, journalists, military and police offers, NGO leaders and security professionals, for example. The course also includes the Chartered Management Institute (CMI) accredited module, Global Professional Development. Students who successfully complete the CMI module will also gain a Level 7 Certificate in Strategic Leadership and Management and a Level 7 Award in Professional Consulting.
Students may have access to international learning experiences via course related optional field trips2, and Collaborative Online International Learning (COIL) activities2 (past examples include webinars with the University of Costa Rica, the University of Buenos Aires and with the South International Cooperation organisation in Sicily).
More than just a degree
Studying in Coventry university has been one of the best decisions I have made. My course director makes sure everyone is supported. All our lectures are carried out professionally even though they were online.
---
The key themes of this master's degree are addressed in the three core subjects: international organised crime, international terrorism and threats to global security.
Each of the participating postgraduate courses have an individually tailored version of the Chartered Management Institute (CMI) module.
Part-time students split the full-time course across two years of study, taking at least one module per semester. The Critical Thinking module must be taken in the first semester of enrolment. A dissertation must be submitted in the final semester of enrolment.
Modules
Critical Thinking – 15 credits

The aim of the module is to enhance students' critical thinking and to highlight academic good practice. Issues considered are: evidence collection, methods of analysis, research ethics, academic writing, the nature of academic argument, and presentation strategies.

International Organised Crime – 15 credits

This module is designed to provide students with a comprehensive understanding of International and Transnational organised crime. If the 'war on terrorism' has become the paramount concern since 9/11, the struggle against organised and trans-national crime is becoming a parallel defining security theme of the Twenty First Century. The problem of organised crime is growing throughout the world and crimes such as human and drugs trafficking, money laundering, prostitution, illegal arms trading are all sources of concern for government worldwide.

Terrorism and Counter Terrorism – 15 credits

This module seeks to provide students with a critical understanding of the issues surrounding contemporary international terrorism. This specifically includes its different causes and rationales, the relationship that it has to other forms of violence and social protest, the ethical and practical dilemmas surrounding terrorism, and the response of states and international organisations to international terrorism.

Modern Slavery and Human Trafficking – 15 credits

This module seeks to provide you with a critical understanding of the issues surrounding trafficking in human beings. This specifically includes an understanding of the definition of trafficking in human beings and that trafficking is a process that can occur over a period of time. It will examine the phenomenon of trafficking putting it into a modern context and outline key problems, both within the UK and internationally. It will also consider the differences and inter-relationship between trafficking and people smuggling.

Corruption in the International System – 15 credits

Governance, economic development, private sector trading, international security and sport are all impacted by the consequences of corruption. This module addresses the causes and impacts of corruption in the international system and engages in the critical debate on counter-corruption activities with concern to the effectiveness, practicality, and ethicality of these approaches.

Counter-Terrorism and State Security – 15 credits

This module seeks to provide students with a critical understanding of the issues surrounding contemporary counter-terrorism policies. Module members will evaluate the outcomes and effectiveness of competing approaches to combatting terrorism.

Changing Character of War and Terrorism – 15 credits

This module is designed to provide the foundations of the theory and the praxis of war. In attending this module, you will be introduced to the key concepts of, and will be encouraged to critically assess, past, present and future issues of violent conflicts, defence policies of great powers and relate them to the global political context of the 21st century.

International Security Praxis – 15 credits

You can attend a series of workshops given by visiting international security practitioners, alongside visiting UK international security institutions2. The module aims to investigate how academic knowledge and ideas translate into 'real world' security practice.

Creative Futures and Social Change – 10 credits

This module explores the changing world of work which Arts and Humanities students enter after study. New technology and the changing global economy mean that jobs and skills are changing and evolving quickly and will continue to do so. This is an exciting and new world, and this module is designed to empower students to realise their potential in it. This module provides tools for students to develop into changemakers, thrive in a changing world of work and participate in creating a better future for society. Students will be guided through a process of reflection that explores four possible futures for the world of work and how to situate their own professional identity as the future of work changes through their careers. This module is designed in collaboration with The RSA (Royal Society of Arts, Manufactures and Commerce), and upon successful completion students will receive RSA digital badging.

Dissertation – 50 credits

The project builds on the knowledge accumulated by previous modules. Students will complete a substantive piece of individual research into a topical issue from within their discipline. Students will be expected to draw upon the knowledge acquired, and the intellectual, technical and analytical skills developed during their programme. The module also provides an opportunity for students to develop their interests in a particular area and to demonstrate an ability to undertake individual independent research.
With professional experience option
The professional experience opportunity2 enables you the opportunity to apply for optional professional experience in semester 1, which, upon successfully securing an opportunity, will extend the duration of your master's to either 16, 20 or 24 months. The professional experience provides an opportunity for you to develop expertise and experience in your chosen field with the aim of enhancing your employability.
Please note that the optional professional experience modules incur an additional tuition fee, for which 1 semester of professional experience is £1,333.33, for 2 semesters of professional experience is £2666.67, and for 3 semesters of professional experience is £4,000.
Professional experience may also be subject to additional costs, visa requirements being met, subject to availability and/or competitive application. Professional experience opportunities are not guaranteed but you will benefit from the support of our Talent Team in trying to find and secure an opportunity. Find out more about the professional experience option.
We regularly review our course content, to make it relevant and current for the benefit of our students. For these reasons, course modules may be updated.
---
How you'll learn
On the full-time course, during each of the first two semesters, we will teach four modules designed to establish the core agenda of the programme, alongside pertinent research skills. In semester 3, you will complete a 15,000-word dissertation and complete the CMI course. All modules are assigned 15 credits, except dissertation (50 credits) and the CMI module (10 credits).
The topics included in the course are delivered as interactive and multimedia workshops. They blend case studies, practical illustrations and theoretical analysis. Each session is designed to encourage interaction and debate.
This course can be offered on a part-time basis. Whilst we would like to give you all the information about our part-time offering here, it is tailored for each course each year depending on the number of part-time applicants. Therefore, the part-time teaching arrangements vary. Request further information about part-time study
---
Teaching contact hours
The number of full-time contact hours may vary from semester to semester, however, on average, it is likely to be around 12 contact hours per week in the first year. The contact hours may be made up of a combination of face-to-face teaching, individual and group tutorials, and online classes and tutorials.
Additionally, you will be expected to undertake significant self-directed study of approximately 35 hours each week, depending on the demands of individual modules. 
The contact hours may be made up of a combination of face-to-face teaching, individual and group tutorials, and online classes and tutorials.
As an innovative and enterprising institution, the University may seek to utilise emerging technologies within the student experience. For all courses (whether on-campus, blended, or distance learning), the University may deliver certain contact hours and assessments via online technologies and methods.
In response to COVID-19, we are prepared for courses due to start in or after the 2023/24 academic year to be delivered in a variety of forms. The form of delivery will be determined in accordance with Government and Public Health guidance. Whether on campus or online, our key priority is staff and student safety
---
Assessment
This course will be assessed using a variety of methods which will vary depending upon the module.
Assessment methods include:
Essays
Group work
Presentations
Reports
Projects
Coursework
Individual Assignments
The Coventry University Group assessment strategy ensures that our courses are fairly assessed and allows us to monitor student progression towards achieving the intended learning outcomes.
---
International experience opportunities
Attracting students from many different European, African, Asian and American (North and South) countries, this course offers a multicultural learning experience of diverse cultures and values, which will better prepare you to work in an increasingly globalised job market.
Please note that all international experience opportunities may be subject to additional costs, competitive application, availability and meeting applicable visa and travel requirements are therefore not guaranteed2.
---
Entry requirements
Typical offer for 2023/24 entry.
Applicants should hold an honours degree 2:2 or above in a relevant academic discipline, such as finance, accounting or economics. Applications from candidates with relevant experience will be considered on an individual basis. Each application will be considered on its merits and the final decision will be made by the course director. For information regarding what might amount to a 'relevant experience' that would count, or 'academic discipline' that would qualify, please contact us using our online form for UK students.
We recognise a breadth of qualifications, speak to one of our advisers today to find out how we can help you.
Select your region to find detailed information about entry requirements:

You can view our full list of country specific entry requirements on our Entry requirements page.
Alternatively, visit our International hub for further advice and guidance on finding in-country agents and representatives, joining our in-country events and how to apply.
English language requirements
IELTS: 6.5 overall, with no component lower than 5.5
If you don't meet the English language requirements, you can achieve the level you need by successfully completing a pre-sessional English programme before you start your course.
For more information on our approved English language tests visit our English language requirements page.
---
Fees and funding
2023/24 tuition fees.
Student
Full-time
Part-time
UK, Ireland*, Channel Islands or Isle of Man
£11,200 | £15,200 (with prof. experience)
Request fee information
EU
£11,200 | £15,200 (with prof. experience) per year with EU support bursary**
£18,600 | £22,600 (with prof. experience) per year without EU support bursary**
Not available
International
£18,600 | £22,600 (with prof. experience)
Not available
For advice and guidance on tuition fees3 and student loans visit our Postgraduate Finance page.
We offer a range of International scholarships to students all over the world. For more information, visit our International Scholarships page.
Tuition fees cover the cost of your teaching, assessments, facilities and support services. There may be additional costs not covered by this fee such as accommodation and living costs, recommended reading books, stationery, printing and re-assessments should you need them.
*Irish student fees
The rights of Irish residents to study in the UK are preserved under the Common Travel Area arrangement. If you are an Irish student and meet the residency criteria, you can study in England, pay the same level of tuition fees as English students and utilise the Tuition Fee Loan.
**EU support bursary
Following the UK's exit from the European Union, we are offering financial support to all eligible EU students who wish to study an undergraduate or a postgraduate degree with us full-time. This bursary will be used to offset the cost of your tuition fees to bring them in-line with that of UK students. Students studying a Degree with a Foundation Year with us are not eligible for the bursary.
How do you know if you need to pay UK or international tuition fees?

We carry out an initial fee status assessment based on the information you provide in your application. Your fee status determines your tuition fees, and what financial support and scholarships may be available to you. The rules about who pays UK (home) or international (overseas) fees for higher education courses in England are set by the government's Department for Education. The regulations identify all the different categories of student who can insist on paying the home rate. The regulations can be difficult to understand, so the UK Council for International Student Affairs (UKCISA) has provided fee status guidance to help you identify whether you are eligible to pay the home or overseas rate.

If you meet all the criteria required by any one category, including any residence requirements, your institution must charge you the home rate. You only need to find one category that you fit into.
---
Facilities
We provide a series of specialist workshops, delivered by experienced practitioners which in the past, have included ambassadors, UN weapons inspectors, chief constables, anti-mafia judges and anti-trafficking and smuggling officers2.
We are currently in the process of a major redevelopment of our Faculty of our Arts and Humanities building. The building will be open to the public, as well as students, and will feature an expansive gallery space in addition to the capacity for cross-course collaborations4.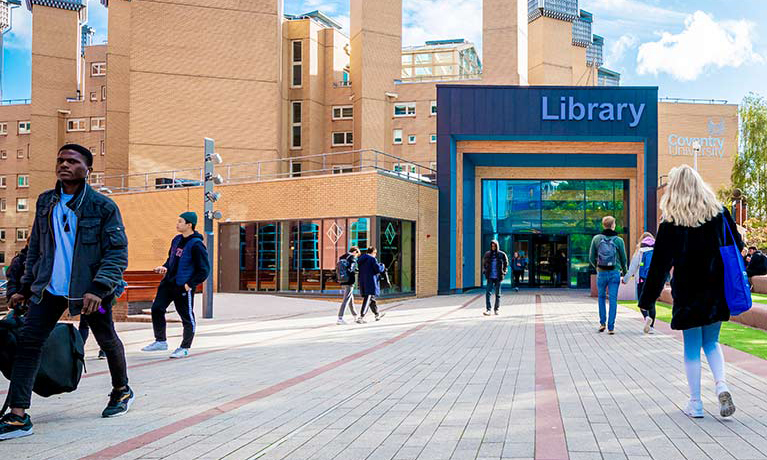 The Lanchester Library is open 24/7, 364 days a year and has 1,400 study spaces, including group and silent areas. It also currently offers more than 550 computers and an additional 120 free-to-loan laptops within the library.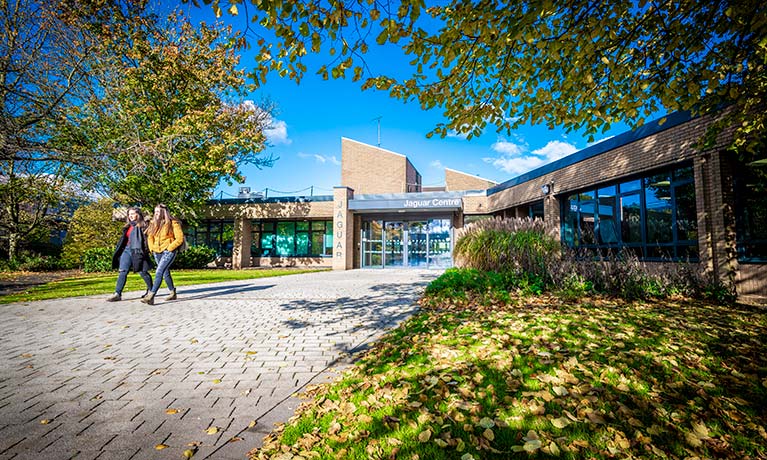 Jaguar Centre
Our refurbished Jaguar Centre has been specifically designed to provide facilities and services to support our postgraduate students including: social spaces, computer suites and separate areas for small group study.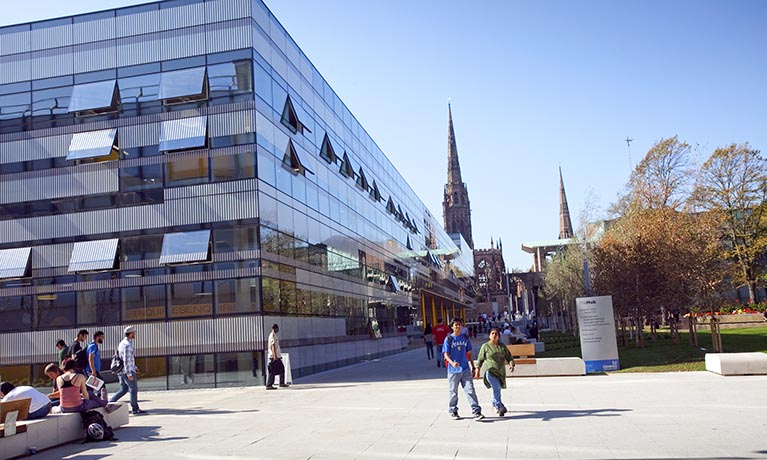 The Hub is the centre of student campus life. It's also home to the Health and Wellbeing Centre, the Spirituality and Faith Centre, the Tank Studio, Student Success Coaches and the Enterprise Hub.
---
Careers and opportunities
Upon successful completion, you will have knowledge of:
The nature of terrorism, its evolution and role in the changing world order.
The threat of organised crime in the changing world order.
The changing international environment and the threats posed to global security.
The principles of consultancy and the theories and practices found in leadership.
You should be able to:
Evaluate the different perspectives and approaches used in the study of terrorism, organised crime and global security.
Demonstrate awareness of, and sensitivity to, differing international environments and the impact that these have on terrorism, international crime and global security.
Apply advanced research skills, identify appropriate sources and methods, take personal responsibility and demonstrate initiative in dealing with complex and unpredictable environments.
Demonstrate advanced analytical and evaluative skills to construct fair, coherent and convincing arguments.
Exhibit advanced problem-solving skills, tackling complex issues both independently and as part of a team.
Employers are looking for individuals with the ability to work across different cultures, to manage teams and possess problem-solving and critical analysis skills.
The CMI accredited1 module can help to set you apart in a competitive job market. You will gain practical leadership skills to critically evaluate and develop solutions for complex, inter-related, multi-faceted issues that you will experience in your future organisations.
We encourage you to gain first-hand experience through volunteering and placement opportunities2. In the past, students have undertaken internships in counter terrorism with the West Midlands Police or anti-mafia and anti-trafficking grass-root project in Sicily, France and Greece and spent time conducting research in universities abroad, such as the Arab-American University in Jenin, or an anti-mafia research centre in Palermo.
Where our graduates work
Our graduates have been successful in securing employment in the foreign services of a range of countries from Ethiopia to the UK, as well as working in government departments in Kenya, Nigeria, Gulf States, Pakistan, Azerbaijan, Ghana and the United Kingdom. Several have gone on to enter the security services in their home country; others have sought careers in international organisations, non-governmental organisations, or international commerce and business.
Some students are now working with big security firms in different parts of the world, others with NGOs and national police or military forces.
---
How to apply
UK students

To apply to study for a postgraduate course at Coventry University, you can apply online.

---

For further support or more information about your course get in touch with us today.

International students

Full-time international students applying to start in September should apply directly to the university. Read our application pages to find out your next steps to apply.

How to apply

For further support for international applicants applying for postgraduate degree view our International hub.

You can also download our International guide which contains lots of useful information about our courses, accommodation and tips for travel.

---

Get in touch with us today for further advice and guidance.
Disclaimers

Coventry University together with Coventry University London Campus, CU Coventry, CU London, CU Scarborough and Coventry University Online come together to form part of the Coventry University Group (the "University") with all degrees awarded by Coventry University.

1Accreditations

The majority of our courses have been formally recognised by professional bodies, which means the courses have been reviewed and tested to ensure they reach a set standard. In some instances, studying on an accredited course can give you additional benefits such as exemptions from professional exams (subject to availability, fees may apply). Accreditations, partnerships, exemptions and memberships shall be renewed in accordance with the relevant bodies' standard review process and subject to the university maintaining the same high standards of course delivery.

2UK and international opportunities

Please note that we are unable to guarantee any UK or International opportunities (whether required or optional) such as internships, work experience, field trips, conferences, placements or study abroad opportunities and that all such opportunities may be subject to additional costs (which could include, but is not limited to, equipment, materials, bench fees, studio or facilities hire, travel, accommodation and visas), competitive application, availability and/or meeting any applicable travel COVID and visa requirements. To ensure that you fully understand the visa requirements, please contact the International Office.

3Tuition fees

The University will charge the tuition fees that are stated in the above table for the first Academic Year of study. The University will review tuition fees each year. For UK (home) students, if Parliament permit an increase in tuition fees, the University may increase fees for each subsequent year of study in line with any such changes. Note that any increase is expected to be in line with inflation.

For International Students, we may increase fees each year but such increases will be no more than 5% above inflation. If you defer your course start date or have to extend your studies beyond the normal duration of the course (e.g. to repeat a year or resit examinations) the University reserves the right to charge you fees at a higher rate and/or in accordance with any legislative changes during the additional period of study.

4Facilities

Due to COVID-19, some facilities (including some teaching and learning spaces) and some non-academic offerings (particularly in relation to international experiences), may vary from those advertised and may have reduced availability or restrictions on their use.

Student Contract

By accepting your offer of a place and enrolling with us, a Student Contract will be formed between you and the university. A copy of the 2023/24 contract can be found here. The Contract details your rights and the obligations you will be bound by during your time as a student and contains the obligations that the university will owe to you. You should read the Contract before you accept an offer of a place and before you enrol at the university.
Coventry University (Coventry)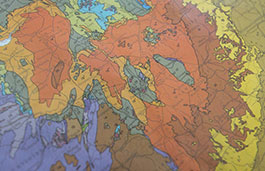 International Relations MA
Coventry University (Coventry)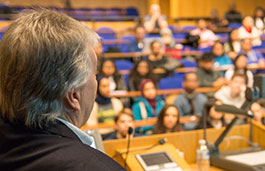 Diplomacy, Law and Global Change MA
---