Engineering Project Management MSc
Study level:

Postgraduate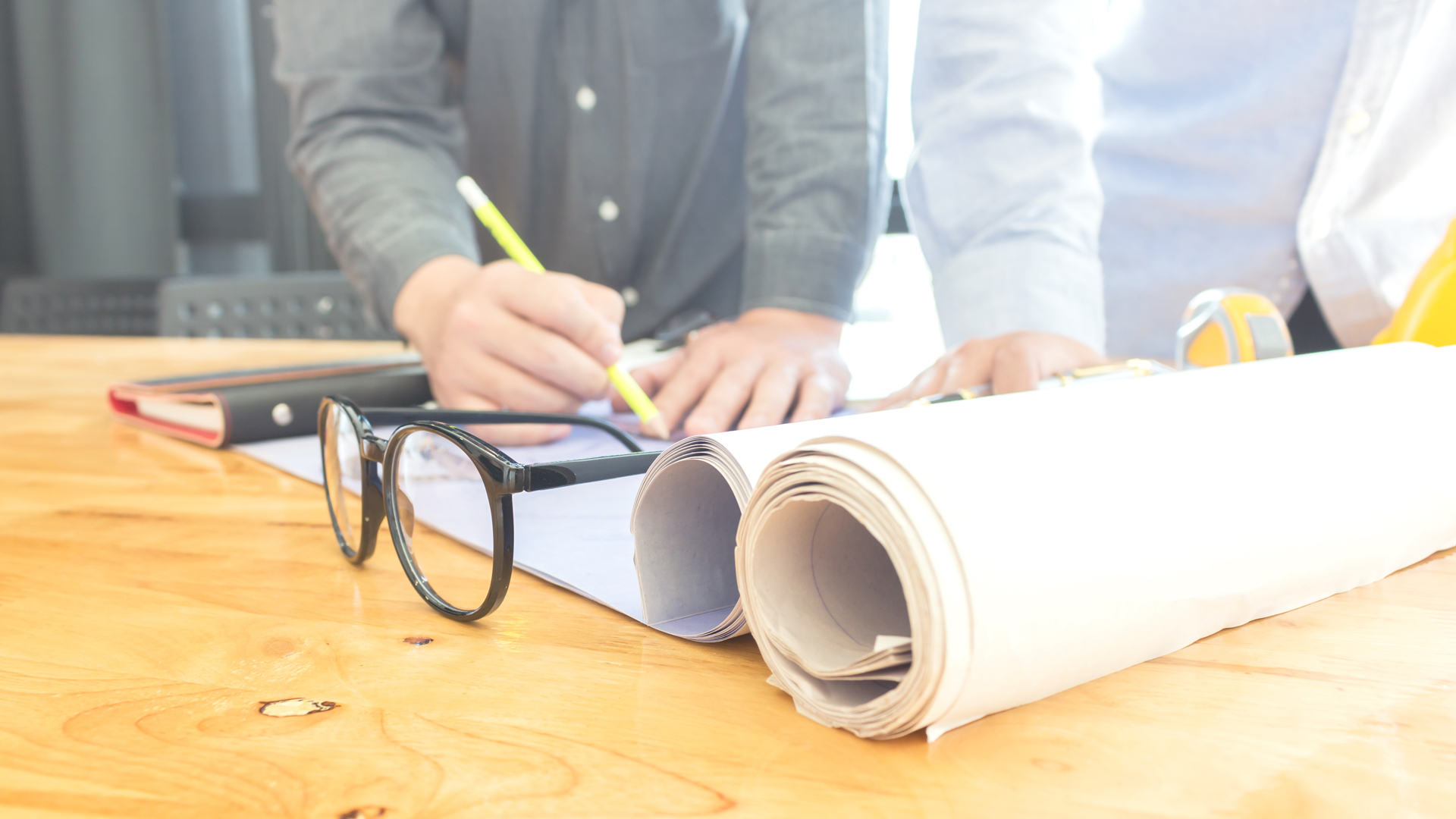 This accredited course is designed for graduates and professionals who have already acquired expertise in their field of engineering, and now wish to develop engineering project management skills to provide strong leadership and contribute to successful project deliveries.
Location
Coventry University (Coventry)
Study mode
Full-time
Part-time
Sandwich
Duration
1 year full-time
2 years part-time
2 years sandwich
Start date
September 2023
January 2024
May 2024
---
Course overview
In today's rapidly evolving competitive environment, project management has developed from a specialist activity into a major process for managing change, innovation and securing commercial success.
Managers and engineers at every organisational level need an in-depth understanding of the concepts, techniques and tools required to manage multidisciplinary teams and project life cycles for new product development.

This course has been specifically developed with feedback from our current industry collaborators, including SAIC Motor Limited, formerly MG Rover, which also sends senior project management experts to share their experiences through guest lectures (subject to availability, industry collaborators are subject to change).

You will have the option to apply for a 'work placement' opportunity2, designed to further develop your skills and knowledge with the aim of maximising your employability prospects. See modules for more information.

Joint Top Modern University for Career Prospects
Guardian University Guide 2021 and 2022

5 QS Stars for Teaching and Facilities
QS Stars University Ratings

Top 5 UK Student City (Coventry)
QS Best Student Cities Index 2023
Why you should study this course
This course aims to respond to the ongoing trend for project-based work within engineering organisations, and the fact that projects are becoming extensively and increasingly technically complex. It is designed to help prepare you to manage and lead organisational change through projects and become effective change agents. We take a high level, critical and evaluative view of project management, providing you with an opportunity to understand planning, monitoring, and controlling techniques required to deliver a very successful project.
We focus on projects involving major changes and complexities, such as issues related to new products and services, new plant, equipment, new operating systems, and look at how they can affect the lives of people both inside and outside the organisation.
Our activity-led learning approach means that you should have opportunities to link your learning of business management theory to real-life project practices, drawing from actual case studies, taking part in project simulations, working in teams and applied work to get a greater understanding of the different ways that project management can significantly improve profitability and competitiveness.
Furthermore, our current industrial and strategic collaborations could provide industrial project opportunities and industry visits, which have previously included companies such as Rolls Royce, Prodrive, Jaguar Land Rover, DHL, Mini in the UK to mention but a few2.
Accreditation and professional recognition
This course is accredited1 and recognised by the following bodies:

Association for Project Management (APM)
The MSc in Engineering Project Management is accredited by the Association for Project Management (APM) until March 2026, having fulfilled the requirements stipulated by APM. This means students on this course will be studying a course accredited by the UK's leading project management professional body.
---

---
Memberships
We strongly encourage our students to become members of APM to develop their project management competences – using the APM Competence Framework – relevant to becoming project management professionals (additional membership costs may apply).
This programme has given me more opportunities than I was expecting to gain, and pushes me to read, research and digest the information before taking an action or planning towards it. The university provides great opportunities when it comes to learning by experience. As a working professional, it is helping me with my day-to-day job to improve my management skills and creates potential for a promotion.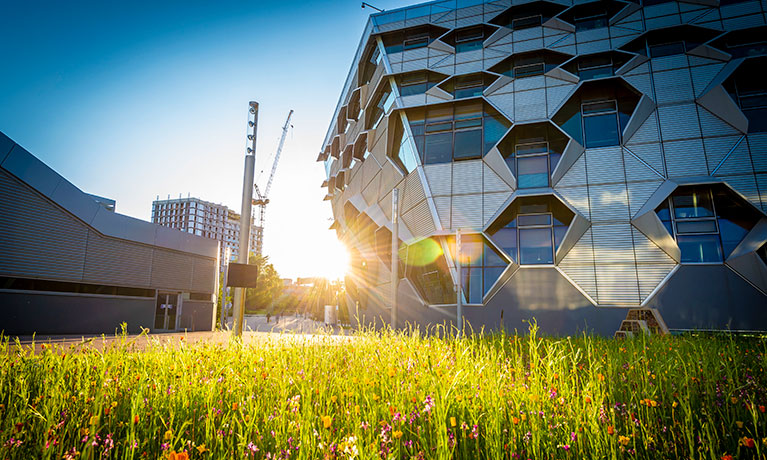 ---
What you'll study
This course aims to respond to the ongoing trend for project-based work within engineering organisations, and the fact that projects are becoming extensively and increasingly technically complex.
It is designed to prepare you to manage and lead organisational change through projects and become effective change agents. We take a high level, critical and evaluative view of project management, providing you with an understanding of planning, monitoring and controlling techniques required to deliver a very successful project.
We focus on projects involving major changes and complexities, such as issues related to new products and services, new plant, equipment, new operating systems, and look at how they can affect the lives of people both inside and outside the organisation.
The course balances the technical side of project management with the soft side of project management, which focuses on behavioural excellence and people management. You therefore have the opportunity to learn about the human dynamics of project teams, developing your skills in leadership, communication and teamwork, as well as learning how to plan sophisticated projects by using commercial software packages and apply quality and good financial management.
Modules
Project Management - 15 credits

This module focuses on the managerial and strategic use of the tools and techniques of project management. You will have the opportunity to undertake an in-depth study of the key concepts, contents, and contexts of contemporary project management practice, developing the skills and expertise required to set up and run organisational changes using key project management processes to define, plan and manage complex scenarios.

Project Management Information Systems - 15 credits

With communication playing a pivotal role in successful project delivery, this module aims to provide you with an understanding of the most common processes, tools, techniques, and practices that are necessary to develop and manage project information and systems.

Contract Management - 15 credits

Project management professionals should have an awareness of the relevant legal duties, rights and processes that govern in any given project situation. While this is not intended to replace the need for professional advice and services, you should have an awareness of the potential causes of disputes, liabilities, breaches of contract, means of resolving a dispute and the basics of contract law.

Management of Quality - 15 credits

By studying this module, you should gain an appreciation of the importance of quality as a strategy for continuous improvement in business performance - for competitive quality, quality in design and manufacture and the customer supply chain to the concept of 'Total Quality'.

Advanced Experiential Project Management - 15 credits

This module gives you opportunities to apply your previous knowledge of engineering project management through an extended use of practical examples and simulations. In particular, the module will focus on effective engineering project management tools and techniques that can be translated into practice to help enhance your performance in any given engineering project environment.

Engineering Project Management Frameworks (with Agile PM) - 15 credits

This module aims to actively engage you in appraising methodologies that could be used to manage complexities of projects within engineering organisations. The focus will be on standards and processes that provide guidance, maturity, critical judgement, and insight which all tie directly with engineering project life cycle phases and processes.

Strategic International Project Management - 20 credits

This module aims to develop a full understanding of the theories and skills required for an engineer to set-up and run international organisational changes using key project management processes needed to define, plan and manage complex project scenarios. In addition, you will have the opportunity to learn about strategic project management techniques that can be translated into practice to enhance your performance in any given engineering project environment.

Master's Dissertation/Industry-based Master's Dissertation - 50 credits

The project is intended to provide you with the opportunity to demonstrate competence in applying the concepts and skills acquired during the taught part of the course. The project may be a solution to a practical Industry problem/requirement or focus on a research topic. The project will culminate in a comprehensive, thorough and professional report, documenting the conduct, approach and outcomes of the project, further supported with a critical review of the project conduct and management.

Leading Strategic Change through Creativity and Innovation - 10 credits

This module will consider the importance of change management in contemporary organisations and how organisations need to evolve to maintain or advance their strategic objectives. You will explore the complexity of innovative strategic plans, implementation plans and how to apply analytical techniques, theories, models and creative problem-solving to manage change with confidence.

Research Methods and Project Introduction – 10 credits

This module provides the background in study skills and research methods to enable you to carry out assignments and taught master's projects. This module aims to introduce the key concepts involved in research to enable you to carry out master's projects. The module will develop the understanding of key research techniques and methodologies and will give you the opportunity to consider examples of relevant research methods. You will be engaged in practical exercises to develop their knowledge and choice of research skills and methods.
With work placement pathway
The 'With work placement' opportunity2 enables you to apply in semester 1 for an optional work placement of up to 12 months, extending the duration of your master's to 24 months. The placement provides an opportunity for you to develop expertise and experience in your chosen field with the aim of enhancing your employability upon graduation. The work placement would take place in semesters 3, 4 and 5.
Please note that the optional placement modules incur an additional tuition fee of £4,000. Placement opportunities may also be subject to additional costs, visa requirements being met, subject to availability and/or competitive application. Work placements are not guaranteed but you will benefit from the support of our Talent Team in trying to find and secure an opportunity. Please note that the optional placement modules incur an additional fee of £4,000. Find out more about the work placement option.
We regularly review our course content, to make it relevant and current for the benefit of our students. For these reasons, course modules may be updated.
I had been working on different projects for years in a German Automotive company, where I realised a few gaps in my skills before studying this course. The course not only filled those gaps by equipping me with the skill-sets required to manage projects within cost, quality and time but also enhanced my people management and leadership skills. The teaching staff are excellent and their lecture delivery methods and support are incomparable. As I graduate now, I can confidently say that the investment of time and finances has paid off more than my expectation by supporting me in achieving my dream career.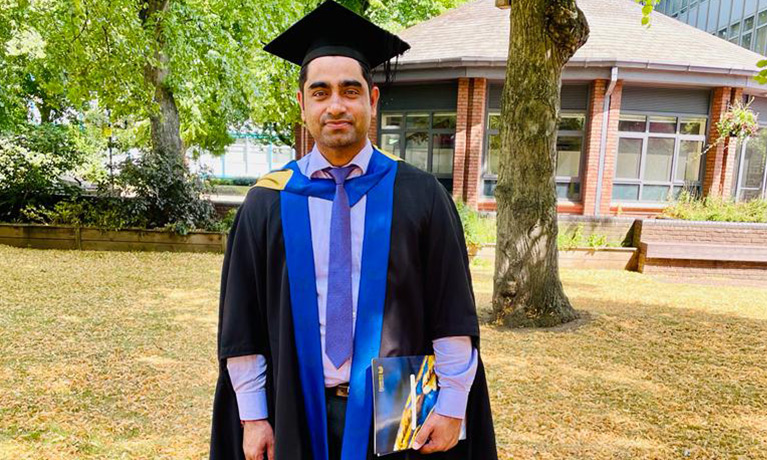 ---
How you'll learn
A wide range of teaching methods will be used which may include:
Lectures
Tutorials
Case studies
Simulations
Individual and group exercises
Real-life project delivery
---
Teaching contact hours
The number of contact hours may vary from semester to semester, however, on average, it is likely to be around 12 contact hours per week in the taught semesters. Additionally, you will be expected to undertake significant self-directed study approximately 35 hours each week, depending on the demands of individual modules.
Your project-based semester will be supervisor-supported, self-directed study in the region of 45 hours per week as well as supervisor meetings around one hour per week and optional workshops supporting your project, which can add up to 10 additional hours across your project semester.
The contact hours may be made up of a combination of face-to-face teaching, individual and group tutorials, and online classes and tutorials.
This course can be studied on a full-time or part-time basis. While we would like to give you all the information about our part-time offering here, it is tailored for each course each year depending on the number of part-time applicants. Therefore, the part-time teaching arrangements vary. Please request information about studying this course part-time.
As an innovative and enterprising institution, the university may seek to utilise emerging technologies within the student experience. For all courses (whether on-campus, blended, or distance learning), the university may deliver certain contact hours and assessments via online technologies and methods.
In response to the COVID-19 pandemic, we are prepared for courses due to start in or after the 2023/2024 academic year to be delivered in a variety of forms. The form of delivery will be determined in accordance with Government and Public Health guidance. Whether on campus or online, our key priority is staff and student safety.
---
Assessment
You will be assessed on this course using a variety of methods depending upon the module. Assessment methods may include exams, coursework, reports, presentations and group work elements.
The Coventry University Group assessment strategy ensures that our courses are fairly assessed and allows us to monitor student progression towards achieving the intended learning outcomes.
---
International experience opportunities
The university is committed to providing a global educational experience, which is reflected throughout the teaching experience. The course has previously recruited diverse international graduates and promotes multicultural experiences.
As well as the potential to work in project groups made up of students from different nationalities, you will also have opportunities to interact with guest speakers who will share their own international experiences. Previous guest speakers have included Trevor Jones, VP - Project Management at DHL Ltd, who has worked in various countries in Europe, and Alan Anderson, Chief Vehicle Engineer at SAIC Motor UK. Students on this course can participate in various field trips within the UK2. A recent trip included Rolls Royce in Derby. There may be opportunities to participate in trips outside of the UK2.
Please note that all international experience opportunities may be subject to additional costs, competitive application, availability and meeting applicable visa and travel requirements are therefore not guaranteed2.
I chose this MSc degree course as I was intrigued by the modules and believed they would help me gain sufficient knowledge and skills to perform well as a future project manager. The best part of the course was its practical and interactive teaching methodology, on top of being accredited and recognised by the APM and CMI professional bodies. The course content equipped me with all the right tools to kick start my career in the way I had always wanted within the Project Management field. I highly recommend Coventry University to other students because of the high quality of teaching, best student support and ease of university life.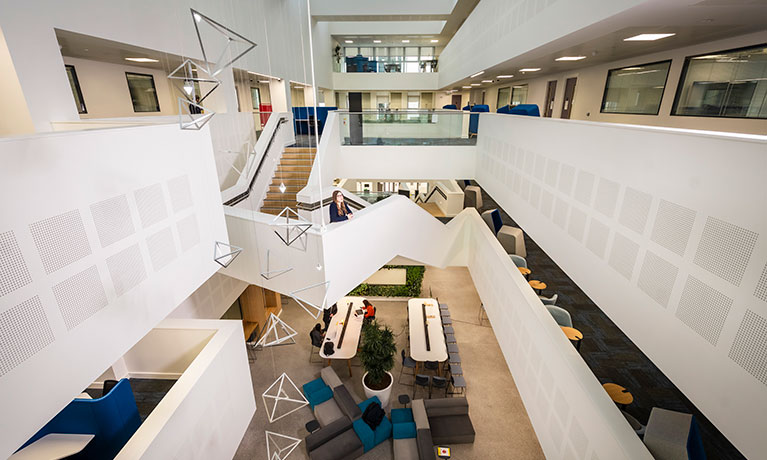 ---
Entry requirements
Typical offer for 2023/24 entry.
To apply for this course, you should have a minimum 2:2 honours degree in an appropriate engineering discipline, such as Mechanical, Automotive, Motorsport, or Aerospace Engineering. However, entry qualifications are flexible, and applications are welcomed from or other technical disciplines, as well as graduates in business, finance and management related degrees, mature candidates and those with industrial experience, these will be reviewed by the course director.
Each application will be considered on its merits and the final decision will be made by the course director.
We recognise a breadth of qualifications, speak to one of our advisers today to find out how we can help you.
Select your region to find detailed information about entry requirements:

You can view our full list of country specific entry requirements on our Entry requirements page.
If you do not have the typical entry requirements, you may want to consider studying this course with an international pre-master's. Upon successful completion our International Pre-Master's - Engineering or International Pre-Master's - Engineering Management will provide you with the knowledge and skills you need to progress onto this postgraduate degree.
Alternatively, visit our International hub for further advice and guidance on finding in-country agents and representatives, joining our in-country events and how to apply.
English language requirements
IELTS: 6.5 overall, with no component lower than 5.5.
If you don't meet the English language requirements, you can achieve the level you need by successfully completing a pre-sessional English programme before you start your course.
For more information on our approved English language tests visit our English language requirements page.
---
Fees and funding
2023/24 tuition fees.
Student
Full-time
Part-time
UK, Ireland*, Channel Islands or Isle of Man
£11,200 | £4,000 (Work placement option additional fee)
Request fee information
EU
£11,200 | £4,000 (Work placement option additional fee) per year with EU support bursary**
£20,050 | £4,000 (Work placement option additional fee) per year without EU support bursary**
Not available
International
£20,050 | £4,000 (Work placement option additional fee)
Not available
For advice and guidance on tuition fees3 and student loans visit our Postgraduate Finance page and see the university's Tuition Fee and Refund Terms and Conditions.
We offer a range of International scholarships to students all over the world. For more information, visit our International Scholarships page.
Tuition fees cover the cost of your teaching, assessments, facilities and support services. There may be additional costs not covered by this fee such as accommodation and living costs, recommended reading books, stationery, printing and re-assessments should you need them.
The following are additional costs not included in the tuition fees:
Any optional overseas field trips or visits: £400+ per trip.
Any costs associated with securing, attending or completing a placement (whether in the UK or abroad).
*Irish student fees
The rights of Irish residents to study in the UK are preserved under the Common Travel Area arrangement. If you are an Irish student and meet the residency criteria, you can study in England, pay the same level of tuition fees as English students and utilise the Tuition Fee Loan.
**EU support bursary
Following the UK's exit from the European Union, we are offering financial support to all eligible EU students who wish to study an undergraduate or a postgraduate degree with us full-time. This bursary will be used to offset the cost of your tuition fees to bring them in-line with that of UK students. Students studying a Degree with a Foundation Year with us are not eligible for the bursary.
How do you know if you need to pay UK or international tuition fees?

We carry out an initial fee status assessment based on the information you provide in your application. Your fee status determines your tuition fees, and what financial support and scholarships may be available to you. The rules about who pays UK (home) or international (overseas) fees for higher education courses in England are set by the government's Department for Education. The regulations identify all the different categories of student who can insist on paying the home rate. The regulations can be difficult to understand, so the UK Council for International Student Affairs (UKCISA) has provided fee status guidance to help you identify whether you are eligible to pay the home or overseas rate.

If you meet all the criteria required by any one category, including any residence requirements, your institution must charge you the home rate. You only need to find one category that you fit into.
---
Facilities
Our aim is to offer you sector-leading facilities4: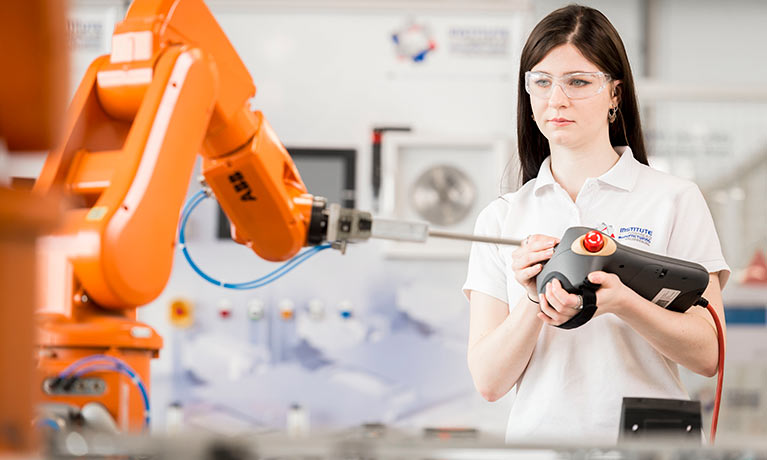 Faculty on the factory floor
AME brings together academia, industry, and research and development in a 'live' manufacturing environment. Our collaboraton with Unipart gives you the opportunity to work with some of the most talented engineering professionals in the UK.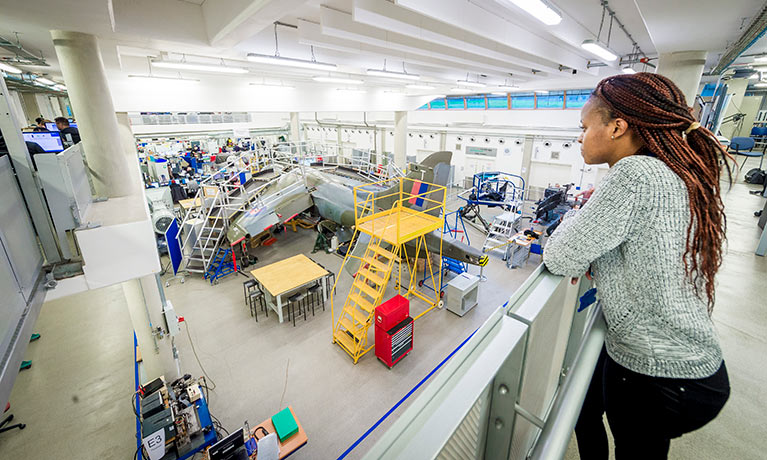 High Performance Engineering Centre (HPEC)
Situated on the ground floor of our Engineering and Computing Building, the centre houses flight and driving simulators, a chassis design assembly and test facility, wind tunnels and a fleet of CNC manufacturing machines.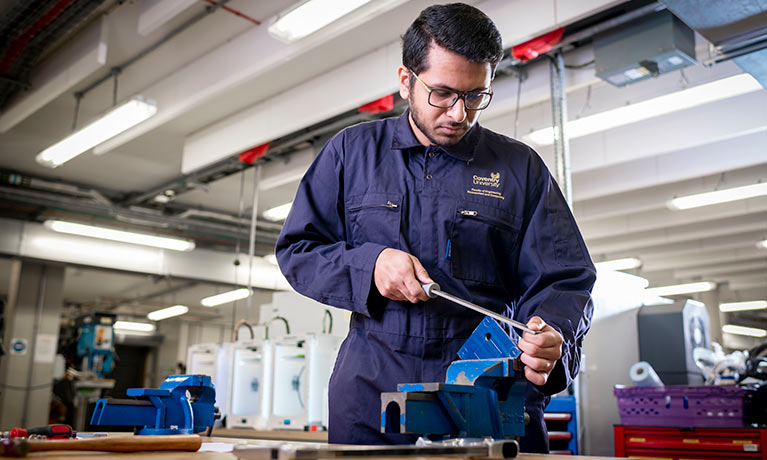 Metals Workshop
Participate in technical work in a hands-on way. The workshop includes lathes, milling machines, fabrication equipment for sheet metal work, CNC machines, work benches, welding lines and a fitting assembly area.

---
Careers and opportunities
On successful completion, you will have knowledge of:
Project management concepts, models, tools, and techniques to create solutions for a range of practical project management problems.
The key financial concepts appropriate to engineering business.
Flexible project management methodologies that can be used to successfully deliver complex projects.
The role of change management and be able to define working procedures and practices and meet client requirements within a legislative framework.
A range of systematic approaches used in project planning monitoring and control.
Different forms of contract requirements for an organisation.
A range of advanced business and engineering management techniques to achieve competitive advantage.
You will be able to:
Apply advanced business and project management techniques to the analysis and solutions across a wide range of business settings.
Understand a range of advanced business and engineering management techniques to achieve competitive advantage.
Critically appraise the potential causes of disputes, liabilities, and breaches of contract and the basics of contract law.
Demonstrate the capacity to enact, through projects, the principles of change management and become effective change agents in engineering organisations.
Assess the feasibility of a project integrating the technical, contractual and human resource elements.
Evaluate the need for professional and ethical conduct in commercial and social contexts, a knowledge of management and business practice and their limitations together with an understanding of sustainable development and the relevant regulations governing engineering activities to critically appraise risk.
Demonstrate knowledge and understanding of the principles of consultancy and the theories and practices found in leadership.
Contribute to a team with the necessary planning, reviewing, adaptability, drive and leadership to achieve the required objectives and observe work schedules.
Apply the necessary study and research skills to support the analytical, critical and reflective requirements of written, oral and group assessments.
Clearly communicate research, concepts, solutions, and recommendations, and demonstrate a professional approach to written and/or oral presentations.
This course has gone through the rigorous processes of validation by our current industrial collaborators and accreditation by APM, which demonstrates both the quality of the programme and the fact that it is recognised in the industry.
As a successful graduate, you should be better prepared for the strategic management of projects. Upon successful completion, you will also gain skills that can be applied to various managerial tasks required in any organisation, such as team working, leadership, critical thinking/problem solving, risk management, communication and change management, etc.
Building on their master's degree studies, previous graduates have secured exciting and rewarding positions across a wide variety of industries in leading organisations worldwide. They have become senior managers, consultants, and business owners, and some regularly return to the university to support current students as guest speakers and by hosting visits to their companies. In the past, this networking has often led to job and internship opportunities. You may have the same opportunity which can jump start your career and provides valuable work experience.
Coventry University is committed to preparing you for your future career and giving you a competitive edge in the graduate job market. The university's Talent Team provide a wide range of support services to help you plan and prepare for your career.
Where our graduates work
This course has a very good track record of producing project managers who have gone on to work in prestigious organisations worldwide. Recent graduates have been employed by Jaguar Land Rover UK, Saudi Aramco, PepsiCo International, BMW, Airbus, Chevron Corporation, DHL Ltd, PDS Protek AS, Axillium Research and Caparo AP Braking Ltd.
---
How to apply
UK students

To apply to study for a postgraduate course at Coventry University, you can apply online.

---

For further support or more information about your course get in touch with us today.

International students

Full-time international students applying to start in September should apply directly to the university. Read our application pages to find out your next steps to apply.

How to apply

For further support for international applicants applying for postgraduate degree view our International hub.

You can also download our International guide which contains lots of useful information about our courses, accommodation and tips for travel.

---

Get in touch with us today for further advice and guidance.
Disclaimers

Coventry University together with Coventry University London Campus, CU Coventry, CU London, CU Scarborough and Coventry University Online come together to form part of the Coventry University Group (the "University") with all degrees awarded by Coventry University.

1Accreditations

The majority of our courses have been formally recognised by professional bodies, which means the courses have been reviewed and tested to ensure they reach a set standard. In some instances, studying on an accredited course can give you additional benefits such as exemptions from professional exams (subject to availability, fees may apply). Accreditations, partnerships, exemptions and memberships shall be renewed in accordance with the relevant bodies' standard review process and subject to the university maintaining the same high standards of course delivery.

2UK and international opportunities

Please note that we are unable to guarantee any UK or International opportunities (whether required or optional) such as internships, work experience, field trips, conferences, placements or study abroad opportunities and that all such opportunities may be subject to additional costs (which could include, but is not limited to, equipment, materials, bench fees, studio or facilities hire, travel, accommodation and visas), competitive application, availability and/or meeting any applicable travel COVID and visa requirements. To ensure that you fully understand the visa requirements, please contact the International Office.

3Tuition fees

The University will charge the tuition fees that are stated in the above table for the first Academic Year of study. The University will review tuition fees each year. For UK (home) students, if Parliament permit an increase in tuition fees, the University may increase fees for each subsequent year of study in line with any such changes. Note that any increase is expected to be in line with inflation.

For International Students, we may increase fees each year but such increases will be no more than 5% above inflation. If you defer your course start date or have to extend your studies beyond the normal duration of the course (e.g. to repeat a year or resit examinations) the University reserves the right to charge you fees at a higher rate and/or in accordance with any legislative changes during the additional period of study.

4Facilities

Due to COVID-19, some facilities (including some teaching and learning spaces) and some non-academic offerings (particularly in relation to international experiences), may vary from those advertised and may have reduced availability or restrictions on their use.

Student Contract

By accepting your offer of a place and enrolling with us, a Student Contract will be formed between you and the university. A copy of the 2023/24 contract can be found here. The Contract details your rights and the obligations you will be bound by during your time as a student and contains the obligations that the university will owe to you. You should read the Contract before you accept an offer of a place and before you enrol at the university.
Coventry University (Coventry)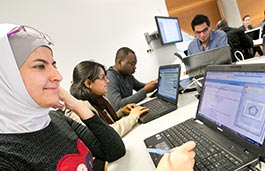 Engineering Management MSc
Coventry University (Coventry)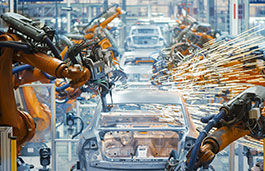 Production Engineering and Operations Management MSc
Coventry University (Coventry)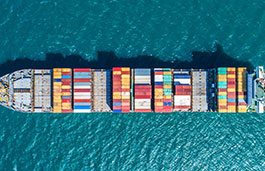 Supply Chain Management and Logistics MSc
---