Emergency Management and Resilience MSc
Study level:

Postgraduate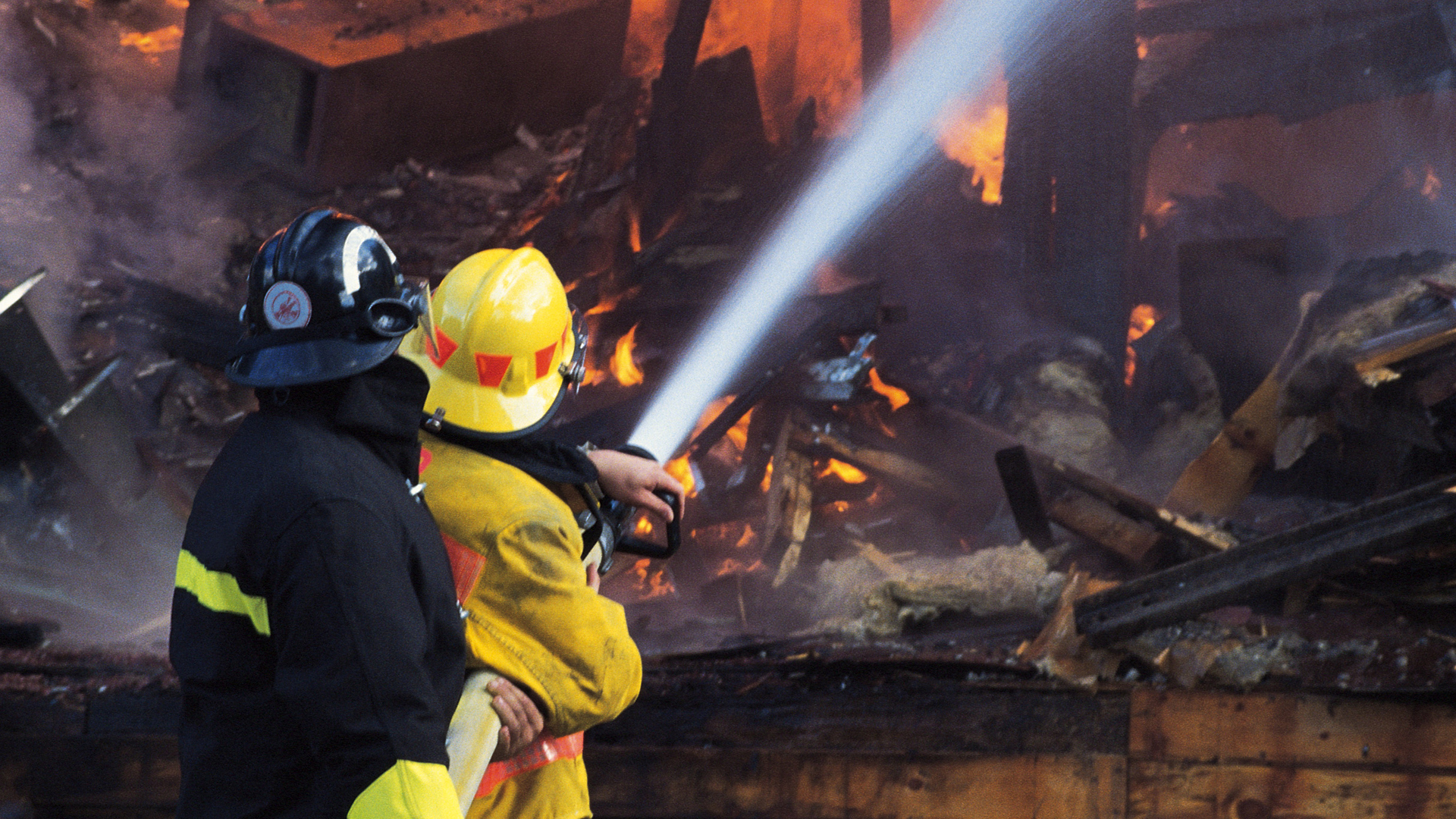 In a world where simultaneous and dynamic emergencies are the new normal, individuals and organisations face ever more challenging situations. Standards in the sector are high but they need to be higher; employers are now demanding that emergency management practitioners are trained, qualified and accountable.
Location
Coventry University (Coventry)
100% online study
Study mode
Full-time
Part-time
Online/Blended
Duration
1 year full-time
2 years part-time
Course code
On campus - EECT010, Online - EECT136

---
Course overview
In a world where complex and dynamic emergencies are commonplace, individuals and organisations face ever-more challenging situations. Standards in the sector are high, and supporting this professionalism, employers are now demanding that emergency management practitioners are trained, qualified and accountable.
With the flexibility to study 100% on-campus, 100% online or a blend of on-campus and online, this course is designed to enable you to develop the necessary knowledge and skills to anticipate, assess, mitigate, critically analyse, prepare, plan for and successfully respond to a range of emergencies and major incidents; operating confidently in policy development, strategy implementation, and response and recovery planning and management.
This postgraduate course has been externally reviewed by an external expert from the Civil Contingencies Secretariat (UK Cabinet Office) and meets the requirements of government and other organisations, helping to ensure that our graduates have the skills and knowledge to deal with complex and large-scale emergencies upon successful completion of the course.
Within this course, you will explore the academic tools that enable the analysis and evaluation of emergencies, emergency management, emergency preparedness and emergency planning processes.
The course is designed for current and future leaders and approaches the subject from both tactical and strategic perspectives, so that you can go on to devise emergency preparedness capabilities including plans and emergency plan testing and training programmes relevant to the broad range of threats and risks faced within the UK and beyond.
There will be opportunities to take part in training and exercises through simulated emergency scenarios in our immersive Simulation Centre4.

Global ready
An international outlook, with global opportunities

Teaching excellence
Taught by lecturers who are experts in their field

Employability
Career ready graduates, with the skills to succeed
Why you should study this course
Coventry University was the first UK university to establish courses in disaster management and emergency planning over 20 years ago (Hulse & Moseley 1998) and is still a leading provider of Higher Education courses and Consultancy services in emergency and disaster management capabilities. We have more than 25 years of alumni who sit in senior positions in organisational resilience across the world.
The course is designed for current and future leaders and approaches the subject from both tactical and strategic perspectives, so that you can go on to devise emergency preparedness capabilities including plans and emergency plan testing and training programmes relevant to the broad range of threats and risks faced within the UK and beyond.
The course provides an understanding of the underlying issues faced by emergency planning and management practitioners, such as multi-agency cooperation and coordination, and leadership in times of emergency. You will look at how these issues may be addressed in practice, with a view to enhancing the effectiveness of integrated emergency management.
There is dedicated support available for those who are new to Higher Education, or returning after a long break, with additional modules designed to transition you into postgraduate study and support you as you learn to research.
You will have the opportunity to carry out an independent piece of research of your choosing, producing an industry facing working paper which should be of publishable quality.
Accredited by:

Chartered Management Institute (CMI)
As part of this course, you will undertake a professional development module which is currently accredited by the  Chartered Management Institute (CMI) for the 2022-23 intake. Upon successful completion of the module, you will gain the CMI  Level 7 Certificate in Strategic Management and Leadership Practice  at no additional cost. Coventry University's accreditation with CMI is currently ongoing for the relevant modules and is regularly reviewed and monitored by the CMI through their quality systems.
---
---
What you'll study
Modules encompass the full cycle of risk management processes, using this to inform contingency planning; anticipating and assessing the risk of emergencies; putting in place emergency plans; creating business continuity plans to ensure critical functions continue in the event of an emergency; developing communications plans to warn, inform and advise the public in the event of an emergency; and approaches to leadership, sharing information and co-operating with other local responders and national government to enhance coordination and efficiency. As part of this, you'll examine risk from different angles, whether that's exploring mitigations for local flood management or the impact of international terrorism.
All modules are offered on a rolling basis at least once every eight months, ensuring that for part-time students, modules can be approached flexibly and fitted around the demands of full-time employment. Part-time students can select up to six modules in Year One, with the remainder completed in Year Two.
Modules
Emergency Planning and Preparedness – 15 credits

The aim of this module is to provide you with a critical understanding of the concepts, issues, processes and structures relevant to the development of effective strategies for preparing for, responding to and recovering from emergencies and disasters. You will engage with approaches to construct, implement, test and evaluate a range of emergency and disaster preparedness arrangements across a broad scope of natural, social and technological hazards.

Integrated Emergency Management: Policy and Issues – 15 credits

This module aims to equip you with the skills needed to analyse issues arising from the undertaking of activities to fulfil duties and responsibilities in relation to emergency management; and to enable you to acquire and apply knowledge and skills to prepare integrated arrangements for dealing with emergencies in the UK and other More Economically Developed Countries (MEDCs). Theories and concepts relevant to emergency management, including the role of the state and public policy, will be analysed to allow you to critically assess and evaluate emergency management policy and practice.

Community Preparedness, Recovery and Resilience – 15 credits

Despite the recent popularity and frequent use of the community resilience concept in emergency and disaster management research and policy programmes, there is a confusing range of theoretical interpretations and an equally broad range of operational interpretations. This module aims to provide you with a high-level conceptual understanding of resilience and its relationship with preparedness and recovery activities done by and on behalf of communities. Through analysis of UK and international case studies, you will evaluate determinants of resilience and the role of professionals and communities in preparedness, recovery and resilience. Methods for engagement with community groups and the role of public service providers/NGOs will be critically assessed. Issues pertaining to sustainable approaches and monitoring and evaluating the effectiveness of resilience interventions will be emphasized.

Risk, Incidents and Leadership – 15 credits

This module aims to develop an in-depth understanding of a range of risk interpretations, and explore non-technical skills, minimisation techniques and leadership models that can be applied during incidents and crises. It will use models and theories to critically evaluate the challenges for leadership and decision making within the constraints of command-and-control practice. Incidents are recognised as vital opportunities for learning lessons but there are usually challenges to facilitating and leading the implementation of change; you will investigate ways in which these barriers and challenges can be overcome.

Training and Exercise Design and Delivery – 15 credits

This module will facilitate your competence to plan, design, and manage an exercise and exercise programme in the context of disaster, crisis and emergency management. The module will place exercises in the wider context of preparedness and organisational resilience, examining theories and approaches to training and exercising. In addition, the module will aim to help you critically assess and evaluate generic principles of training and apply them to training needs for disaster, crisis and emergency management. Approaches to the evaluation of exercises and associated learning will be developed, and the project management requirements for managing and organising exercises are also examined.

Foresight, Insight and Strategy – 15 credits

In this module we explore strategies for the development of long-term planning in a world of change and uncertainty. Very often planning looks 5 -10 years into the future, however with developing global trends, such a social justice, climate change and political transition, this is insufficient. Techniques for predicting and then planning future actions have evolved and now need to be capable of addressing complex and interconnected issues. This module explores the processes that provide clear pathways, exploring approaches such as systems and strategic thinking, in the context of the changing needs and expectations of stakeholders.

Research Perspectives and Practice – 15 credits

This module is designed to equip you with the required skills in systematic critical evaluation, research design and data collection relevant to assessing practice and policy in disciplines aligned to emergencies and crises. The module content will review processes and principles for conducting research. You will explore intensive and extensive research designs and be introduced to the principal methods of conducting extensive research, including social surveys, documentary, archival and census evidence, and quantitative analysis. The module also explores more intensive forms of investigation, including interviewing, ethnography and other forms of qualitative analysis. Issues of research dissemination and research ethics will also be considered.

Business Continuity and Crisis Management – 15 credits

This module will aim to provide you with the necessary evaluative skills to assess internal and external risk contexts and apply appropriate approaches for managing risks within organisations. The impacts of incidents can quickly become a serious threat to both the internal and external operating environment for organisations. Traditionally, business continuity and crisis management techniques have been applied to manage these risks. Increasingly risks are unknown, complex and dynamic requiring more adaptive management practices and responsive governance systems. Critical incidents can spill over into political, economic, social, technical, legal and environmental domains requiring effective assessment, communications and media management to limit impacts and losses.

Supporting Transition to Postgraduate Study – 0 credits

This online weekly module will assist and prepare you in your transition to postgraduate education by developing your academic skills, to improve and enhance your personal effectiveness as a learner. The module will look at areas such as critical reading, academic writing and referencing skills. Throughout the module, you are encouraged to reflect on your learning to deepen your understanding and effectiveness as a quality independent learner. We set out clearly what we expect of students at postgraduate level and equip you with the resources to be able to meet expectations in this environment. This academic skill set is transferable and will be valuable not only in the immediate context, but also for continuing professional development. There is no assessment for this module.

Preparing to Research – 0 credits

This online weekly module is designed to introduce you to postgraduate research and will provide additional support for the final research project. It provides a mechanism to support the scoping of the research and will reinforce knowledge of research design and methods while aiming to ensure their effective application to your area of interest. It aligns with the content of the module Researching Perspectives and Practice.

Working Paper – 50 credits

The aim of this module is to support you in defining a need or critical issue within the sector. Working with a supervisor, you will develop an industry-facing paper that researches and evaluates the evidence and makes recommendations for change and overcoming expected barriers to that change at team, institutional, national level as appropriate.

Leading Diverse Workforces – 10 credits

This module aims to provide you with a framework of knowledge and understanding of how to effectively lead and develop people in a strategically diverse and inclusive way. You will explore, for example, the influence and impact of leadership theories, culture, wellbeing, and approaches to developing better equality, diversity and inclusion strategies and practices that can be used creatively within a leadership role in different types of organisational scenarios. You will be given the opportunity to develop strategic priorities for leadership, equality, diversity and inclusion.
We regularly review our course content, to make it relevant and current for the benefit of our students. For these reasons, course modules may be updated.
---
How you'll learn
Modules can be studied either 100% on campus, 100% online or as a blend of both. However you choose to study, our modules are designed to provide the depth and rigour required for development, reflection and networking in this sector.
Delivery is supported by our innovative online social learning platforms, allowing you to undertake substantial parts of your study at home whether you are studying on campus or online, where you can revisit content and find additional materials. You also have access to our library's electronic resources 24/7, including thousands of books, ejournals and newspapers.
As an innovative and enterprising institution, the University may seek to utilise emerging technologies within the student experience. For all courses (whether on-campus, blended, or distance learning), the University may deliver certain contact hours and assessments via online technologies and methods.
Study on campus
Teaching and learning methods may include:
Seminars and discussion
Practical sessions and workshops
Simulation exercises
Study visits2
Study 100% online
You will have timetabled classes, online tutorials, and seminars, with all your learning activities available on-demand so that you can learn at the best time and location for you. We record all sessions and provide alternative work for those who cannot attend in person.
Each 15-credit module will consist of 150 hours of activities with typically about 30 hours of contact time associated. The activity time will be made up of a mixture of guided and self-guided study. Two forms of study are available: classroom modules are normally delivered in a blended online and campus approach in a one-week block, or across a ten-week period when studying 100% online.
In response to the COVID-19 pandemic, we are prepared for courses due to start in or after the 2022/2023 academic year to be delivered in a variety of forms. The form of delivery will be determined in accordance with Government and Public Health guidance. Whether on campus or online, our key priority is staff and student safety.
---
Assessment
This course will be assessed using a variety of methods which will vary depending upon the module.
Assessment methods include:
Essays
Group work
Presentations
Reports
Projects
Coursework
Individual Assignments
The Coventry University Group assessment strategy ensures that our courses are fairly assessed and allows us to monitor student progression towards achieving the intended learning outcomes.
---
A 2:2 undergraduate degree (or equivalent) in a relevant discipline. Applicants with a lower class of degree and/or professional experience only will be individually considered and will usually be interviewed prior to being offered a place on the course.
We recognise a breadth of qualifications, speak to one of our advisers today to find out how we can help you.
A 2:2 undergraduate degree (or equivalent) in a relevant discipline. Applicants with a lower class of degree and/or professional experience only will be individually considered and will usually be interviewed prior to being offered a place on the course.
Select your region to find detailed information about entry requirements:
You can view our full list of country specific entry requirements on our Entry requirements page.
Alternatively, visit our International hub for further advice and guidance on finding in-country agents and representatives, joining our in-country events and how to apply.
Each application will be considered on its merits and the final decision will be made by the course director. For information regarding what might amount to a 'relevant discipline' and 'relevant work experience/relevant professional development qualification' please contact postgraduate@coventry.ac.uk
English language requirements
IELTS: 6.5 overall, with no component lower than 5.5
If you don't meet the English language requirements, you can achieve the level you need by successfully completing a pre-sessional English programme before you start your course.
For more information on our approved English language tests visit our English language requirements page.
---
Fees and funding
2022/23 Tuition fees
| Student | Full-time | Part-time |
| --- | --- | --- |
| UK | £10,600 per year | Request fee information |
| International | £16,950 per year | Not available |
For advice and guidance on tuition fees3 and student loans visit our Postgraduate Finance page.
We offer a range of International scholarships to students all over the world. For more information, visit our International Scholarships page.
How do you know if you need to pay UK or international tuition fees?

We carry out an initial fee status assessment based on the information you provide in your application. Your fee status determines your tuition fees, and what financial support and scholarships may be available to you. The rules about who pays UK (home) or international (overseas) fees for higher education courses in England are set by the government's Department for Education. The regulations identify all the different categories of student who can insist on paying the home rate. The regulations can be difficult to understand, so the UK Council for International Student Affairs (UKCISA) has provided fee status guidance to help you identify whether you are eligible to pay the home or overseas rate.

If you meet all the criteria required by any one category, including any residence requirements, your institution must charge you the home rate. You only need to find one category that you fit into.
---
Facilities
Our aim is to offer you sector-leading facilities.4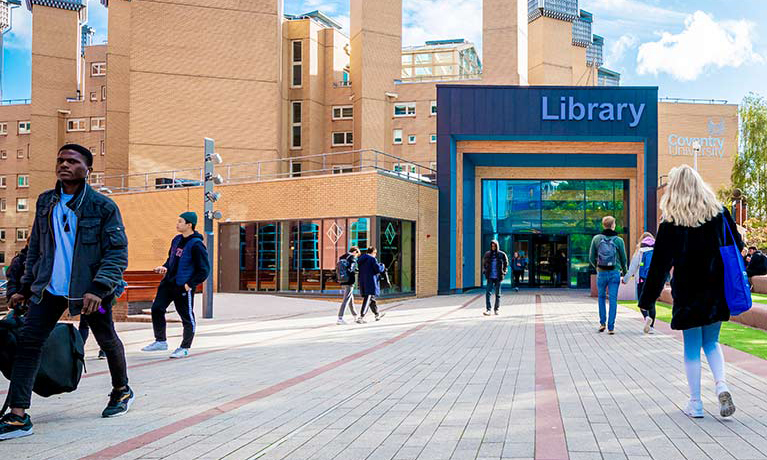 The Lanchester Library is open 24/7, 364 days a year and has 1,400 study spaces, including group and silent areas. Many of the resources available to students are accessible online.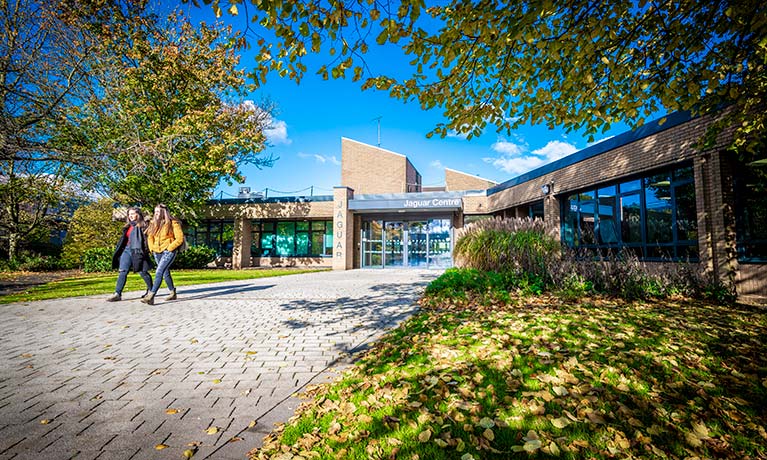 Jaguar Centre
Our refurbished Jaguar Centre has been specifically designed to provide facilities and services to support our postgraduate students including: social spaces, computer suites and separate areas for small group study.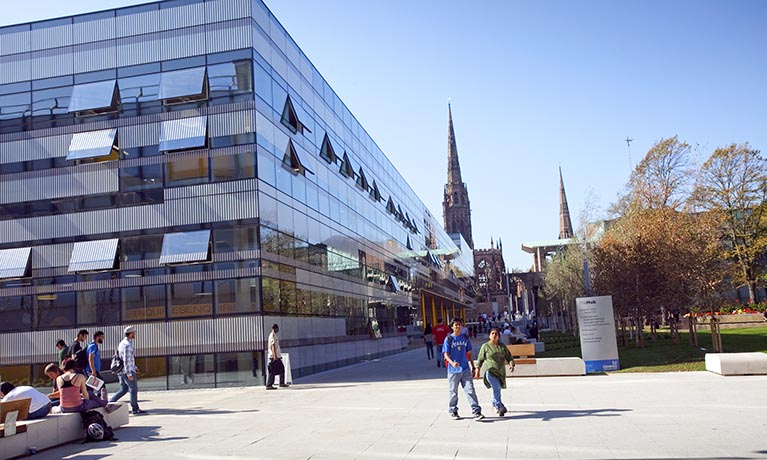 The Hub is the centre of student campus life. It's also home to: The Health and Wellbeing Centre, The Spirituality and Faith Centre, The Tank Studio, The Careers and the Enterprise Hub.
---
Careers and opportunities
Upon successful completion, you should be able to:
Evaluate risk, its components and influencing factors, approaches to assessment, prioritisation and role in planning, managing and recovering from crises and emergencies.
Demonstrate a detailed knowledge of policy and approaches for mitigating, preparing for, managing and recovering from emergencies or crises for responding agencies and organisations and affected communities.
Apply relevant approaches to assessing complexity and interaction and develop, monitor and evaluate resilience in processes, systems, organisations and communities at risk from known and emergent threats in a sustainable way.
Undertake detailed analysis of multi-stakeholder engagement, communication, cooperation and governance in all aspects of policy and strategy development, implementation and management at all scales.
Manage information, evaluate uncertainty, ambiguity and complexity in knowledge, method and management, and make appropriate and defensible decisions.
Demonstrate a critical awareness of issues and challenges at the forefront of research and practice in emergencies and resilience.
Evaluate and use appropriate methods of enquiry and analysis, and progress good practice in the discipline over the course of their career.
Apply the skills demanded to research, evaluate high-level material to produce an independent working paper that meets ethical requirements of the university, synthesises both academic and sector perspectives, and presents findings and recommendations in a professional way.
Our part-time students are often sponsored by their employers, and successful completion of this postgraduate level qualification could provide the credibility needed to progress in your organisation and career.
The course aims to support the development of your skills in problem-solving, teamwork and leadership, project management and communication in major incident and emergency, all of which are qualities employers demand. We strive to produce graduates who can make difficult decisions whilst being culturally sensitive, ethical and compassionate, the capabilities required by international relief and development organisations, private sector consultancies, national government, local authorities and United Nations agencies operating around the world.
Our current teaching staff and the university's Talent Team can support your search for employment in the UK or overseas by making use of our alumni network, industrial contacts, careers events, recruitment fairs and individual advice (subject to availability).
Where our graduates work
Previous graduates have gone to work here in the UK and in countries all over the world, including Denmark, Finland, Germany, Bangladesh, China, Pakistan, the United States and Canada. Some have taken up roles as planning officers, emergency planners, disaster risk reduction analysts and deployable emergency response managers, while others have joined emergency services, public administration, health services and other public sector agencies, as well as private sector companies and consultancy.
Non-Governmental Organisations
Multi-lateral organisations
National and Local government
Health services and epidemiology
Military
(Re)insurance and risk management
City resilience
Risk and resilience consultancy
Security and safety sector
Research and further study
---
How to apply
UK students

To apply to study for a postgraduate course at Coventry University, you can apply online.

---

For further support or more information about your course get in touch with us today.

International students

Full-time international students applying to start in September should apply directly to the university. Read our application pages to find out your next steps to apply.

How to apply

For further support for international applicants applying for postgraduate degree view our International hub.

You can also download our International guide which contains lots of useful information about our courses, accommodation and tips for travel.

---

Get in touch with us today for further advice and guidance.
Disclaimers

1Accreditations

The majority of our courses have been formally recognised by professional bodies, which means the courses have been reviewed and tested to ensure they reach a set standard. In some instances, studying on an accredited course can give you additional benefits such as exemptions from professional exams (subject to availability, fees may apply). Accreditations, partnerships, exemptions and memberships shall be renewed in accordance with the relevant bodies' standard review process and subject to the university maintaining the same high standards of course delivery.

2UK and international opportunities

Please note that we are unable to guarantee any UK or International opportunities (whether required or optional) such as internships, work experience, field trips, conferences, placements or study abroad opportunities and that all such opportunities may be subject to additional costs (which could include, but is not limited to, equipment, materials, bench fees, studio or facilities hire, travel, accommodation and visas), competitive application, availability and/or meeting any applicable travel COVID and visa requirements. To ensure that you fully understand the visa requirements, please contact the International Office.

3Tuition fees

The University will charge the tuition fees that are stated in the above table for the first Academic Year of study. The University will review tuition fees each year. For Home Students, if Parliament permit an increase in tuition fees, the University may increase fees for each subsequent year of study in line with any such changes. Note that any increase is expected to be in line with inflation.

For International Students, we may increase fees each year but such increases will be no more than 5% above inflation. If you defer your course start date or have to extend your studies beyond the normal duration of the course (e.g. to repeat a year or resit examinations) the University reserves the right to charge you fees at a higher rate and/or in accordance with any legislative changes during the additional period of study.

4Facilities

Facilities are subject to availability. Due to the ongoing restrictions relating to COVID-19, some facilities (including some teaching and learning spaces) may vary from those advertised and may have reduced availability or restrictions on their use.

Student Contract

By accepting your offer of a place and enrolling with us, a Student Contract will be formed between you and the university. A copy of the 2022/23 contract can be found here. The Contract details your rights and the obligations you will be bound by during your time as a student and contains the obligations that the university will owe to you. You should read the Contract before you accept an offer of a place and before you enrol at the university.
Coventry University (Coventry)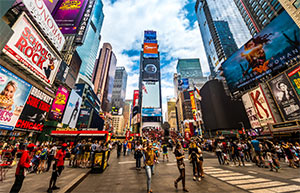 Crowded Places and Public Safety Management MSc
Coventry University (Coventry)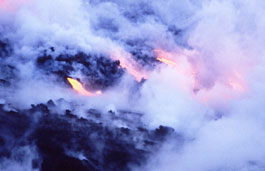 Disaster Management and Resilience MSc
---