Academic Writing Development and Research MA
Location
100% online study
Study mode
Online/Blended
Duration
2 years blended/distance learning
Start date
September 2022
---
Course overview
Study level: Postgraduate
This course is an exciting new qualification for graduates and professionals interested in studying, researching, and teaching writing.
The course programme builds upon the Centre for Academic Writing's strengths in academic writing teaching and research, as well as Coventry University's pioneering establishment of a Centre for Academic Writing.
The course gives you the opportunity to:
Learn about student and professional academic writing pedagogies and research. This includes writing pedagogy and research to support writers from different cultural and linguistic backgrounds.
Learn how to develop and manage a writing programme, writing tutoring programme, or writing centre. This includes learning how to assess the writing needs of academics, postgraduates and professionals.
Learn how to develop academics, postgraduates' and professionals' ability to write for publication.

Global ready
An international outlook, with global opportunities

Teaching excellence
Taught by lecturers who are experts in their field

Employability
Career ready graduates, with the skills to succeed
Why you should study this course
Innovative degree course (unique in Europe) exploring the fast-expanding field of Academic Writing Development.
Focuses on academic writing development for university students (undergraduate through doctoral level) and professional development in writing for publication.
Provides essential training in how to set up and manage a writing centre or writing programme.
Analyses the academic writing needs and practices of writers from different cultural and linguistic backgrounds.
Teaches how to conduct research into Academic Writing (the MA course supports you in carrying out an Academic Writing research project).
I have approached the MA with a sense of 'uniqueness' because this is the only MA in Academic Writing and Writing Research in Europe. I knew I was embarking on a special experience, which has increased motivation from the start. Now, at the end of the study pathway, I am totally satisfied with my choice and I am seeing concrete results in my professional life. I warmly advise prospective candidates to secure a place on the MA.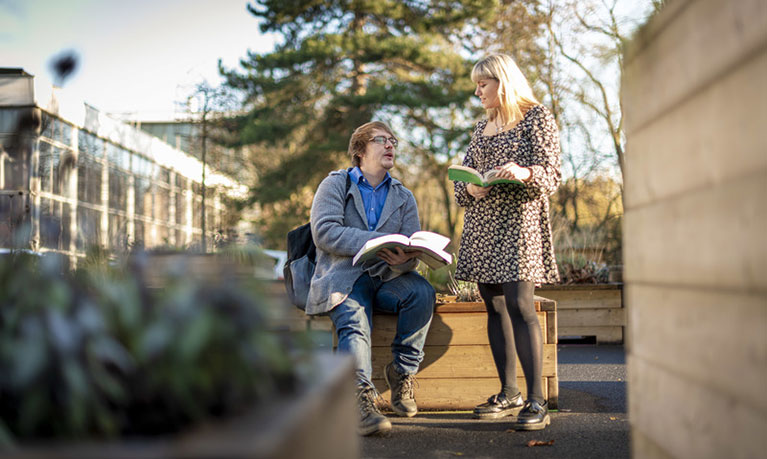 ---
What you'll study
The course begins by teaching key pedagogies for supporting academic writing for both study and professional writing purposes.
It also provides grounding in the theories and practices of how to set up and manage a writing centre, programme, or initiative. The course then offers in-depth learning about how to support postgraduates, academics, and researchers in writing for publication in English, and about how to develop students' writing in the disciplines. Importantly, you will also learn how to research academic writing.
In the final semester of the MA, you will write a dissertation based on an individually chosen research project, to inform your professional development.
In the first year of study, teaching is delivered through four semester-long modules, two in Semester 1 and two in Semester 2.
Modules
Teaching and Supporting Academic Writing - 20 credits

This module introduces the foundations of teaching and supporting academic writing for university students. It presents an overview of issues involved in the design and delivery of academic writing instruction and support, and invites you to question the influences of context and methods of support in helping university students succeed at their studies.

Contextual Issues in Developing Research Communication - 10 credits

Publishing research in highly-ranked English language journals has become an expectation for scholars around the world. Writing advisors play an important role in helping researchers meet this expectation by mentoring the production of research writing across disciplines. This module explores the challenges and demands on researchers that are created by a competitive global system of higher education in which English is almost universally required as the medium of scholarly exchange.

Writing Centre and Writing Programme Development and Management - 20 credits

In this module, you will be taught the key theories and pedagogies underpinning the development and management of university academic writing programmes, centres, and initiatives. You will evaluate models of academic writing provision, both in terms of theoretical coherence and practicability (including an appraisal of their effectiveness, reach, and value-for-money).

Supporting Research-Active Staff with Research Communication - 10 credits

This module introduces a range of practical approaches and techniques for supporting research active academics with their writing. The module explores a range of skills and formats for providing effective writing development to help researchers publish high-calibre research in English, including writing retreats, workshops and one-to-one consultations. It investigates common challenges facing research writing developers, such as working with writers from different cultural and linguistic backgrounds, mixed disciplinary groups, or groups of researchers at different career levels.
In the second year of study, teaching is delivered through five semester-long modules, two in Semester 1, two in Semester 2 and one dissertation research and writing module in Semester 3.
Modules
Researching Academic Writing - 20 credits

Because academic writing—whether by students or researchers—is so multifaceted, questions abound about what academic writing is or should be, and how it is created. And yet academic writing is central to universities' roles. Writing developers need to be able to provide evidence-based answers to help writers. In this module, you will be taught how to identify and frame researchable questions, and then develop strategies to answer those questions.

Academic Writing, Multilingualism and Knowledge Production - 10 credits

The module critically examines the issues of the production and dissemination of knowledge across national and linguistic boundaries. It is designed for students who take an active interest in researching and supporting professional academic writing that is grounded in embedded theories of knowledge and writing production. The module is meant to enhance your knowledge that writing and publishing are materially as well as linguistically and discursively situated.

Writing in the Disciplines - 20 credits

This module will examine the ways in which academic texts are produced in different disciplinary contexts and the implications of this for the understanding, teaching and learning of academic writing. On the one hand, the module will explore some fundamental principles of knowledge production and meaning making across disciplines, while on the other, it will focus on pedagogic strategies for teaching writing in specific disciplines, especially in relation to the process of student assessment.

Academic Writing in a Multimodal World - 10 credits

Nowadays, writing happens on computers, and that has changed everything: the practices of writing, writing pedagogy, and research into writing. Writing is no longer a mono-modal text generation activity, and this module examines the impact of new technologies on writing practices, pedagogy and research. It promotes understanding of writing as a complex, multi-modal process that requires new approaches to teaching and research, and explores how and where distinctions between thinking and doing become blurred as technology mediates the writing process.

Dissertation Research and Writing - 60 credits

This module is intended to facilitate your production of a final, extended piece of research, in the form of a dissertation, which will build upon all the modules taught on the programme. The module will offer practical writing and research guidelines. This enables students to develop independent thinking, researching, writing and organisational abilities at Master's level.
We regularly review our course content, to make it relevant and current for the benefit of our students. For these reasons, course modules may be updated.
---
How you'll learn
Starting in September, the MA is designed to be studied online, over 2 years. Enabling you to fit your studies around other commitments, the programme is delivered through:
online module materials
optional live online sessions
independent study
A wide variety of resources are made available, including: specialist materials from the Centre for Academic Writing's library collection, information on academic writing research projects of teaching staff, session recordings, discussion forums, and videos. Module lecturers will address your questions and offer guidance relating to your studies. Your Personal Tutor will provide pastoral care and support.
Throughout the course, you will have the opportunity to attend bespoke live events online, organised by CAW. Although these sessions are optional, we strongly encourage attendance to underpin your learning, to meet your cohort and teachers, and to build your professional network. Students who are unable to attend can continue to study independently using online materials.
---
Teaching contact hours
This degree is an online distance learning programme, which you can choose to complete through 100% online asynchronous study. Therefore, while we make live contact and discussion opportunities available on all modules across the programme, these are not obligatory and you can study asynchronously if you prefer. As such, teaching contact hours take many different forms in order to meet a range of student learning expectations. These contact hours range from online live sessions, personal tutorials, dissertation supervision, as well as asynchronous engagement through the Virtual Learning Environment (Aula). Specifically, for the MA dissertation, in addition to the teaching on the dissertation module, 10 dedicated supervision hours are offered to support you in completing and writing up your original research.
As an innovative and enterprising institution, the University may seek to utilise emerging technologies within the student experience. For all courses (whether on-campus, blended, or distance learning), the University may deliver certain contact hours and assessments via online technologies and methods.
In response to the COVID-19 pandemic, we are prepared for courses due to start in or after the 2022/2023 academic year to be delivered in a variety of forms. The form of delivery will be determined in accordance with Government and Public Health guidance. Whether on campus or online, our key priority is staff and student safety.
---
Assessment
This course will be assessed using a variety of methods which will vary depending upon the module.
Assessment methods include:
Individual assignments
Written coursework
Essays
A dissertation
The Coventry University Group assessment strategy ensures that our courses are fairly assessed and allows us to monitor student progression towards achieving the intended learning outcomes
---
International experience opportunities
The course offers the opportunity to learn about and compare writing development theories and practices from around the world.
The course also introduces you to (and encourages you to participate in) national and international writing development conferences and professional organisations.
I loved my time in the MA course at CAW. The instructors and staff were the best! As well as being warm, welcoming, and helpful, I learned so much from their experience, insight, and varied expertise in the study of academic writing and research.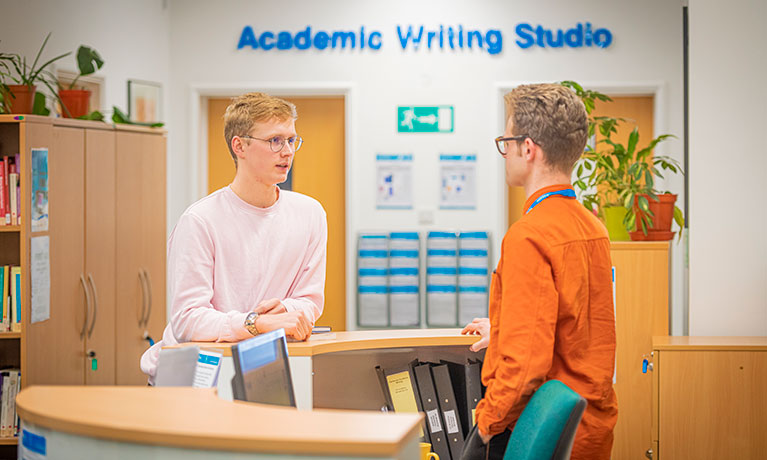 Having worked in the field of Academic Writing Development for many years as both a practitioner and scholar, I have witnessed the growing need for a Master's level degree programme as a key qualification for professionalising the work of Writing Development specialists. I am proud that the Centre for Academic Writing at Coventry University is offering the MA Academic Writing Development, in which academics teaching on the course bring to their teaching their own experience as writing teachers and writing consultants, as well as their experience and findings as researchers of Academic Writing.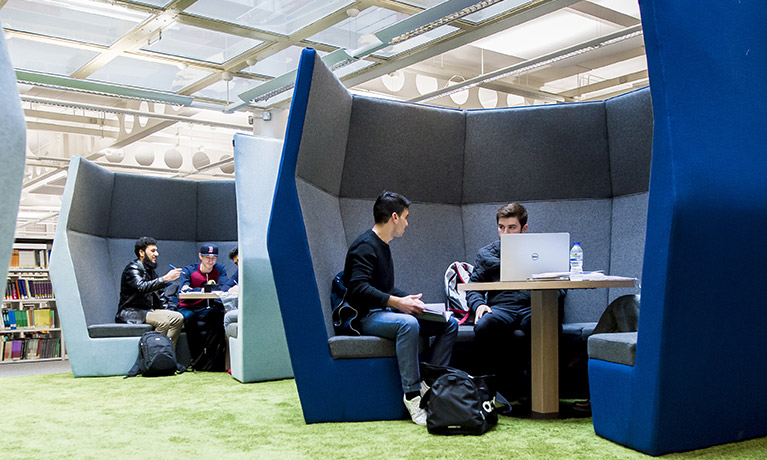 ---
Applicants should hold a second class honours degree or above in any academic discipline in the Humanities, Social Sciences, or Sciences, and have an interest in teaching, supporting, and researching academic writing.
Applicants who can demonstrate relevant experience at an appropriate professional level but do not have the formal academic entry qualifications may be admitted subject to an application and assessment.
For information regarding specific requirements. please fill in our request information form.
We recognise a breadth of qualifications; speak to one of our advisers today to find out how we can help you.
Applicants should hold a second class honours degree or above in any academic discipline in the Humanities, Social Sciences, or Sciences, and have an interest in teaching, supporting, and researching academic writing.
Applicants who can demonstrate relevant experience at an appropriate professional level but do not have the formal academic entry qualifications may be admitted subject to an application and assessment.
Select your region to find detailed information about entry requirements:
You can view our full list of country specific entry requirements on our Entry requirements page.
Alternatively, visit our International hub for further advice and guidance on finding in-country agents and representatives, joining our in-country events and how to apply.
English language requirements
IELTS: 6.5 overall (normally with a minimum score of 7 in writing)
If you don't meet the English language requirements, you can achieve the level you need by successfully completing a pre-sessional English programme before you start your course.
For more information on our approved English language tests visit our English language requirements page.
---
Fees and funding
2022/23 Tuition fees
| Student | Full time | Part time |
| --- | --- | --- |
| UK | Not available | £10,600 |
| International | Not available | £16,950 |
For advice and guidance on tuition fees3 and student loans visit our Postgraduate Finance page.
We offer a range of International scholarships to students all over the world. For more information, visit our International Scholarships page.
---
Careers and opportunities
Upon successful completion of this course, you will able to:
Apply and evaluate approaches to teaching and supporting academic writing, ranging from student writing to writing for scholarly publication.
The ability to identify, resolve and reflect upon problems arising from applying academic writing pedagogies in practice.
Propose theoretical and practical solutions for key challenges facing writers from different cultural and linguistic backgrounds who wish to engage in the process of writing and publishing their research.
Recognise ways different institutional and cultural constraints shape the practice of academic writing provision.
Identify researchable questions in the study of academic writing, ranging from student writing to writing for scholarly publication.
Critically evaluate theoretical models and research methodologies and demonstrate the ability to select appropriate ones to investigate issues in academic writing, ranging from student writing to writing for scholarly publication.
Design and implement a small-scale research project in any aspect of academic writing.
Successful completion of this course will enhance your career prospects for working with students, academics, and other colleagues through supporting, teaching and carrying out research on academic writing.
This course combines the theory and practice necessary for working effectively as a writing developer in writing centres, learning centres, staff development centres, and research centres, and for providing writing support in disciplinary or workplace contexts, in the UK and internationally.
It will also prepare you to undertake research and doctoral study in the fields of Academic Writing, Composition and Rhetoric, Education, or a related field.
Where our graduates work
Freie Universität Berlin
Columbia Bible College, Canada
Coventry University
Having the MA on my CV is not just one more qualification among others. It is the qualification employers in this field are looking for. Out of my experience of job seeker so far, I feel that what I can bring to the table of a new job is the awareness of writing as a complex activity that cannot be seen just as an aseptic finished product or as a cognitive challenge. Thanks to the MA, I can now look at academic writing through new eyes that welcome this complexity and allow me to navigate it to benefit students at all levels.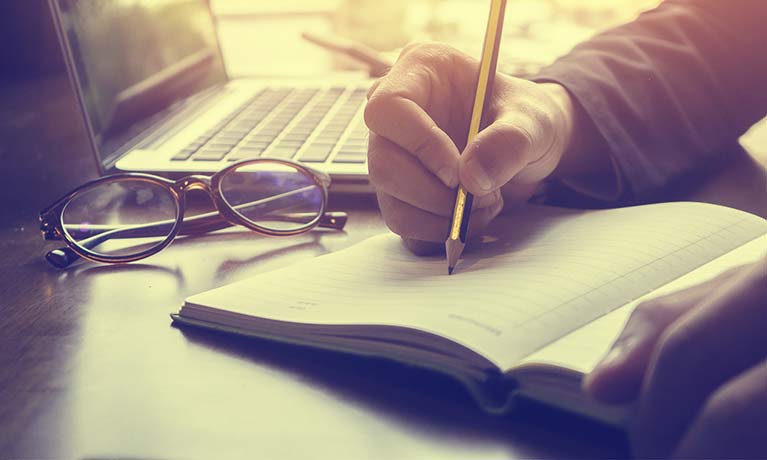 ---
How to apply
UK Students

Full-time and part-time students applying to start in September should apply directly to the university. Read our application pages to find out your next steps to apply.

---

For further support or more information about your course get in touch with us today.

International Students

Full-time international students applying to start in September should apply directly to the university. Read our application pages to find out your next steps to apply.

How to apply

For further support for international applicants applying for postgraduate degree view our International hub.

You can also download our International guide which contains lots of useful information about our courses, accommodation and tips for travel.

---

Get in touch with us today for further advice and guidance.
---
Disclaimer

1Accreditations

The majority of our courses have been formally recognised by professional bodies, which means the courses have been reviewed and tested to ensure they reach a set standard. In some instances, studying on an accredited course can give you additional benefits such as exemptions from professional exams (subject to availability, fees may apply). Accreditations, partnerships, exemptions and memberships shall be renewed in accordance with the relevant bodies' standard review process and subject to the university maintaining the same high standards of course delivery.

2UK and international opportunities

Please note that we are unable to guarantee any UK or International opportunities (whether required or optional) such as internships, work experience, field trips, conferences, placements or study abroad opportunities and that all such opportunities may be subject to additional costs (which could include, but is not limited to, equipment, materials, bench fees, studio or facilities hire, travel, accommodation and visas), competitive application, availability and/or meeting any applicable travel COVID and visa requirements. To ensure that you fully understand the visa requirements, please contact the International Office.

3Tuition fees

The University will charge the tuition fees that are stated in the above table for the first Academic Year of study. The University will review tuition fees each year. For Home Students, if Parliament permit an increase in tuition fees, the University may increase fees for each subsequent year of study in line with any such changes. Note that any increase is expected to be in line with inflation.

For International Students, we may increase fees each year but such increases will be no more than 5% above inflation. If you defer your course start date or have to extend your studies beyond the normal duration of the course (e.g. to repeat a year or resit examinations) the University reserves the right to charge you fees at a higher rate and/or in accordance with any legislative changes during the additional period of study.

4Facilities

Facilities are subject to availability. Due to the ongoing restrictions relating to COVID-19, some facilities (including some teaching and learning spaces) may vary from those advertised and may have reduced availability or restrictions on their use.

Student Contract

By accepting your offer of a place and enrolling with us, a Student Contract will be formed between you and the university. The 2022/23 Contract is currently being updated so please revisit this page before submitting your application. The Contract details your rights and the obligations you will be bound by during your time as a student and contains the obligations that the university will owe to you. You should read the Contract before you accept an offer of a place and before you enrol at the university.