Stay On, Go Further
With your graduation also comes a lot of big decisions to make, as if leaving university wasn't intimidating enough. Should you try and get an internship, a graduate job, or any kind of job for that matter? Or is there another path for you?
Just remember one thing; you don't have to leave Coventry University quite yet!
Many of our undergraduates choose is to stay on with us for a postgraduate degree to become highly skilled in their field of study, as well as receiving a host of benefits, including a 15% discount on your tuition fees!
What you need to know...
Look out for postgraduate team visits - The team will be visiting lectures between January and April and can also be found in the Recruitment and Admissions Office in Alan Berry.
Application is simple - Simply fill out our fast track application to begin your process to stay on as a Coventry University postgraduate.
You could study in the capital city - You can also move on to an amazing postgraduate experience at our London campus. Please visit the Coventry University London website for a list of courses available.
Hear Zainab's story
Zainab first came to Coventry University as an undergraduate student and decided her passion was enough for her to continue studying with us. She chose a postgraduate course in Forensic Psychology.
Hear how the start of Zainab's new postgraduate course has been going and what support she is getting ...
How postgraduate study can help your earning potential?
31% of the UK working population (aged 26-60) have a degree, only 11% have a postgraduate qualification
(What do graduates do? HECSU 2013).
Postgraduates are 35% more likely to earn over £100K in comparison to the average UK adult
(Connecting Professionals Research, Guardian 2015).
On average, postgraduate salaries are nearly £47K a year, compared to around £38K for graduates.
(Connecting Professionals Research, Guardian 2015).
86% of UK postgraduates found employment within 6 months of finishing in 2013/14, compared to 74% of undergraduates (Is an MA worth it? Association of Graduate Recruiters)
---
Why go from undergraduate to postgraduate?
Postgraduate study has always been seen as an investment in your future, very much the same way as going to university in the first place. You can see how much a postgraduate degree can benefit your career from the statistics above, but sometimes study is about more than just numbers.
You now have the opportunity to become an expert in a niche area of your field of study. If you found you had a particular part of your undergraduate degree that you were passionate about, why not see if you can pursue it further? A postgraduate degree shows employers that you have real drive and capability.
Furthermore, we are offering a 15% discount from course fees for self-funding students who have a Coventry University undergraduate degree when you join a full-time or part-time postgraduate taught masters course. This discount extends to subsidiaries from collaborating institutions who award Coventry Degrees, including Coventry University London, Coventry University Online, CU London, CU Coventry, CU Scarborough and international partners. The total incentive, scholarship or discount a student can receive is capped at 30% of the published course fees.
We are also very proud of our ability to give you a life-changing international experience. In 2014/15, we were able to provide a total of 2,264 student experiences abroad that lasted at least five days, with 27% of this being travel by our postgraduates. A lot of this is due to our popular Global Leaders Programme, which allows you to gain an advanced Diploma with experience of management, languages, business, and of course, travel.
#1
University of the Year for Student Experience - Sunday Times Good University Guide 2019
More help and guidance
You can ask us a question about postgraduate study through our Enquiry Form, or you can contact us by phone (UK) on 024 7765 4321, or 024 7765 2152 if you're an EU/overseas student, by email, or talk to us in person at a fair.
If you require impartial careers information or advice on your future, feel free to drop by and speak to our careers team in TheHub. Alternatively, you can contact them by calling +44 (0) 24 7765 2031 or by emailing careers.ss@coventry.ac.uk.
Yemurai's story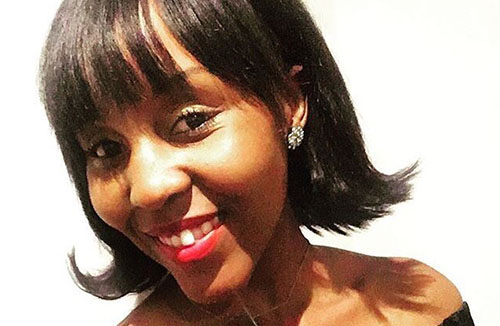 Undergraduate Students That Are Interested in Postgraduate Study
Yemurai Chaipa decided to study her postgraduate degree at Coventry University 6 years after completing her undergraduate degree here. She discusses the process of applying for a postgraduate degree at Coventry University.
Read Yemurai's story...