Stay On, Go Further
Congratulations to all our undergraduates who have successfully completed their final year and received their degree results.
We appreciate that some of you may still be undecided about your future plans especially in this, the most challenging of times. That is why we are going further to help you stay on.
We are delighted to announce that all of our new graduates who achieve a degree classification of 2:2 and above are guaranteed* a place on a selected Master's taught degree, starting in September 2020 or January 2021. This is in addition to the new £500 cash bursary now available.
Stay on go further benefits:
£500 cash bursary** –If you are a 2020 Coventry University graduate starting your postgraduate taught degree in September 2020 or January 2021, you will be eligible for a £500 cash bursary.
15% Alumni discount – As a graduate, you will also be entitled to a 15% discount off any Coventry University postgraduate taught course. You will be eligible for this discount in addition to the £500 bursary.
£2000 - Academic Excellence Scholarship** - If you have a 1st class honours degree, you may also be eligible for a scholarship worth up to £2,000 cash on full-time, part-time or online postgraduate taught degrees (excludes PGCE)
*Guaranteed postgraduate study offer includes UK, EU and International Coventry University students. Please note, offers to EU and International students will be subject to meeting any additional course specific requirements and obtaining the necessary immigration permissions to study in the UK. E.g. IELTS, CAS and Visa requirements.
**See our full terms and conditions for eligibility criteria.
Visit our funding page for further details on all of the above options including postgraduate loans.
Guaranteed* place eligibility
If you are eligible, you will receive a further communication from us shortly. This will contain more details about our package for progression to postgraduate study, as well as identifying the Master's course which has been selected for you, based on progression paths from your undergraduate degree. To confirm you would like to proceed with receiving a formal offer letter from us, you will simply need to complete the form.
We do of course understand that you may wish to study a different Master's course to the one that has been selected. We invite you to contact us if you would like to discuss this. Our contact details are further down the page.
Some postgraduate courses have prerequisite requirements and require a relevant/related degree, interview or portfolio review. Such postgraduate courses may be precluded from being guaranteed and automatically offered. However, we will assess your application in relation to this when submitted. For example, a BSc Psychology graduate could not be considered for MSc Nursing as it requires a min 2:2 degree in Nursing. Again, a BA (Hons) in Management and leadership graduate could not be considered for MSc Advanced Mechanical Engineering. They would however, be considered for the MSc Engineering Management degree.
So if you find the prospect of finding a graduate job daunting right now or you just aren't ready to end your studies yet, consider postgraduate study with us. If you would like to proceed with receiving a formal offer, complete the form below and our admissions teams will be in touch to help secure your place.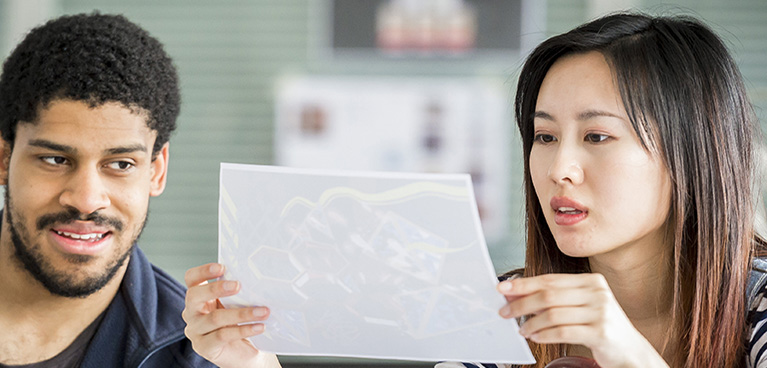 Formal letter form
Complete this form to request your formal offer letter today.
If you successfully completed your degree but do not qualify for the guaranteed offer, our admission teams are ready and waiting to discuss your postgraduate options with you. Contact us using the details below and discover the opportunities we have for you. And remember, you'll be still be eligible for some of the other Stay on Go Further alumni benefits available.
Stay on, go further progression booklet;
Discover what postgraduate options lead on from your undergraduate course.