---
Get in touch
For questions regarding study and admissions please contact us:
Have you always been captivated by the question "What makes things fly?", then progressing to Aerospace Engineering MSc can help you understand.
Designed to expand your knowledge and expertise in aerospace and aeronautical engineering, this course includes subjects such as computer aided engineering, advanced engineering simulation and emerging advanced aircraft technologies like unmanned air vehicles, commonly known as drones.
The aerospace and aviation industry is committed to a more sustainable future and our course covers the appropriate techniques, methods and subjects within this ever-changing industrial environment in more detail. With an emphasis on applied technical work, particular prominence is given to sustainable aviation, advanced materials and processes, computational fluid dynamics, structural analysis and simulation, flight dynamics and simulation.
Mechanical Engineering at Coventry benefits from above average student satisfaction – 88% overall compared with the 80% sector average in the Postgraduate Taught Experience Survey (PTES) 2016. You will have access to our amazing equipment, which includes a Harrier Jump Jet, flight simulation suite and the Mercedes Petronas Wind Tunnel.
Why Coventry University?
An award-winning university, we are committed to providing our students with the best possible experience. We continue to invest in both our facilities and our innovative approach to education. Our students benefit from industry-relevant teaching, and resources and support designed to help them succeed. These range from our modern library and computing facilities to dedicated careers advice and our impressive Students' Union activities.
Global ready
An international outlook, with global opportunities
Employability
Career-ready graduates, with the skills to succeed
Student experience
All the support you need, in a top student city
Accreditation and Professional Recognition
This course is accredited and recognised by the following bodies: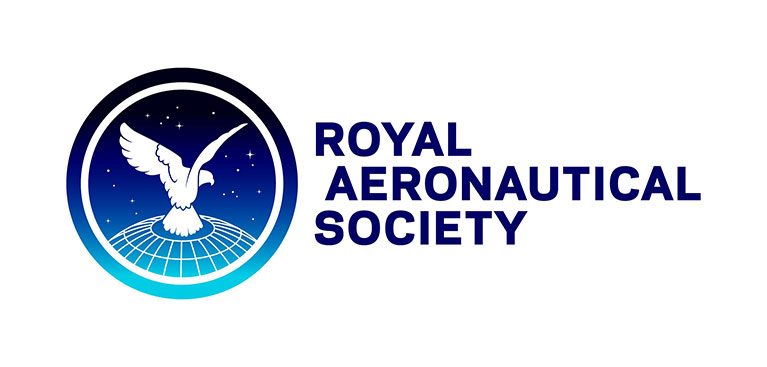 Royal Aeronautical Society
The work carried out on this course is designed to provide the demonstrable expertise and skills necessary to help secure professional level employment in the highly demanding aviation and aerospace industries.
The curriculum consists of eight mandatory core topics within the broad areas of flight dynamics, structures, aerodynamics, materials, applied analytical and numerical modelling and aerospace-related systems.
You will also undertake a substantial project to further develop your analytical, critical communication and presentation skills. Students have worked on projects proposed and in collaboration with companies, which in the past have included: the control of satellites with actuator failures with Airbus Defence and Space; curve versus flat impact, analysing stiffness, strength and failure mechanisms with MBDA; the effect of surface preparation (roughness) on composite and metal joints with MBDA; and aerospace manufacturing processes with Rolls Royce.
Modules
Overview
Modules
Computational Fluid Dynamics
Unmanned Aerial Vehicle Systems
Mathematical Modelling in Aerospace Engineering
Aerospace Structures Design and Analysis

Flight Dynamics and Simulation
Experimental Methods and Techniques
Advanced Materials and Processes
Project Management
We regularly review our course content, to make it relevant and current for the benefit of our students. For these reasons, course modules may be updated.
The School of Mechanical, Aerospace and Automotive Engineering enjoys a global reputation for excellent teaching, outstanding student experience and exciting research.
We enjoy strong and regular industry input to the subject, achieved through long-standing industry advisory boards, the use of guest speakers from industry and industry-focused collaborative research initiatives with companies such as Emirates, Jaguar Land Rover, Airbus, Rolls Royce, Unipart and Birmingham International Airport.
You will have access aerospace facilities, including a Mercedes-Petronas wind tunnel and a suite of flight simulators that have been networked to allow for air traffic control over a shared air space, structural analysis equipment including fatigue analysis. These ensure you gain critical aerospace expertise together with transferrable skills in disciplines such as computer aided design (CAD), finite element analysis (FEA) and computational fluid dynamics (CFD).
Our academics and former practitioners aim to their professional and research experience into teaching; staff possess specialist expertise in a variety of disciplines, for example, in aerodynamics, flight dynamics and avionics. They have been employed as aerospace engineers, on applications including thermal engineering, for companies such as HS Marston and worked closely as research fellows with aerospace companies, such as Airbus on aerospace structures analysis, Airbus defence and space on spacecraft control and BAe in aerodynamics applications.
There are opportunities to work on exciting research projects with co-supervision by some of the major aerospace companies, including MBDA, Rolls Royce and Airbus. A number of MSc projects are also linked to the activities within our faculty research centres; for instance current flight dynamics projects in the area of human factors analysis of pilot workload are aligned with funded research at the Centre for Mobility and Transport. We also support a summer internship scheme, which provides you with the opportunity to undertake funded research in topics including aircraft autonomy, engine CFD analysis, fatigue in aircraft structures, flight path planning and flight dynamics.
Our suite of 'Mechanical Engineering' courses has been ranked 3rd in the UK by the Guardian University Guide 2020.
Above average student satisfaction – 94% overall at the latest course evaluation compared with the 80% sector average in the Postgraduate Taught Experience Survey (PTES) 2016.
Currently seeking accreditation from the Royal Aeronautical Society (RAeS), the world's only professional body dedicated to the entire aerospace community, the course has been revised and reviewed with a view to gaining accreditation by September 2017.
On and off site access to commercial engineering software, such as 3D CAD, Finite Element Analysis, Computational Fluid Dynamics and Multibody Systems for design and simulation, as well as training in industry standard Catia, HyperWorks, STAR-CCM+, SIMPACK software.
Exciting fieldtrips have in the past included a trip to the USA, where students visited Purdue University, the Smithsonian Air and Space Museums, The National Transportation Safety Board (NTSB) and The National Aeronautics and Space Administration (NASA) Goodard Space Flight Center.
Strong employer links with companies, including AIE-UK (Advanced Innovative Engineering), Rolls Royce, BAe and Airbus, as well as a number of different research centres, such as The L2S Laboratory (Laboratory of Signals and Systems) at Supelec and Onera, the French aeronautics, space and defence research lab.
Study in our £50m Engineering and Computing building, with access to facilities in our High Performance Engineering Centre, which houses a 20% scale model wind tunnel (designed and built by the Mercedes AMG Petronas F1 team), composites lab, metrology lab, four-pot shaker rig, flow lab, AVL engine test cell, automotive workshop, fatigue and tensile testing (Instron), a full size Harrier Jet, three further simulators, civil engineering specialist testing equipment, a range of CNC machinery and a laser workshop.
Guest lectures have previously covered topics, such as flight path optimisation and SLAM (Simultaneous Localisation and Mapping), new emerging space plane technologies.
Our main study themes are:
Aerospace structures design and analysis: Aims to develop a broad understanding of modern approaches for design and analysis of aerospace structures, encompassing the design challenges in materials, structures, manufacturing, and durability. You'll experience conventional design practices, fracture mechanics and damage tolerance approaches with a view to improving the design of the next generation of aerospace structures and materials. The focus will be on new engineering alloys of aluminium, titanium and nickel.


Computational fluid dynamics (CFD): The analysis of practical and industrially relevant flow configurations utilising the finite volume approach used in Computational Fluid Dynamics (CFD). You will develop and demonstrate an in-depth understanding of the fundamentals of fluid mechanics, the ability to perform reliable and accurate CFD simulations and interpret and analyse CFD results.


Experimental methods and techniques: The advanced experimental techniques used in aerodynamics, aircraft structures and aircraft materials. You will be exposed to a wide range of practical methods currently employed, as well as the limitations and scope of future instrumentation applications.


Unmanned aerial vehicle systems (UAV): Exposes you to the future aerospace concept of the unmanned aerial vehicle, the necessary associated systems and equipment. You will look at the design requirements of the UAV in comparison to conventional aircraft, exploring the advantages and disadvantages of future applications.


Advanced engineering materials and processes: An understanding of the interaction between manufacturing processes and material selection to optimise component design and manufacturing efficiency.


Mathematical modelling in Aerospace Engineering: Aims to develop capability in advanced analytical and numerical modelling techniques to characterise, improve and/or design aerospace components, systems or sub-systems.


Flight dynamics and simulation: Develops knowledge and understanding of advanced methods of computer simulation and analysis in the context of applications of fixed wing and rotary aircraft within aerospace engineering in general.


Project Management: Prepares you for managing organisational change through projects. We focus on projects involving major changes, including projects related to new products, new plant and equipment and new operating systems, which will affect the lives of people both within and without the organisation. We take a high level, critical and evaluative view of project management, emphasising managerial and strategic use of the tools and techniques of project management.
The programme has been designed to operate over one year of full-time study with the taught modules delivered over two semesters. It may also be studied on a part-time basis over three years but classes are not scheduled specially for part-time students.
Theory and lab-based classes will develop your knowledge of aerospace systems. Specialist lab classes will incorporate wind tunnels to evaluate the flow past immersed vehicles (automotive and aerospace scale models), composites testing and forming, aerospace structures stress and fatigue analysis using strain gauging instrumentation and metrology labs. Computer based simulations will be used to complement the lectures and tutorials on UAV systems, mathematical modelling, as well as aerospace structures and computational fluid dynamics applications. For example, in one of the simulation exercises, you will plan the coordinated paths of multiple autonomous UAVs for a firefighting application.
Guest lectures by employers and researchers are also given in topics including UAV systems, flight dynamics and project management. Your substantive project will enable you to work with staff on real-world problems from industry, commerce or research groups, as you would in professional practice, developing your professional skills. Members of the course teaching staff supervise projects that are relevant to their research with the manufacturing and materials engineering and the mobility and transport research centres, as well as with COGENT computing.
Meet Our Staff
Nadjim Horri
I am currently senior lecturer in aerospace engineering at Coventry University. I was awarded a PhD in the control of spacecraft from Surrey Space Centre, University of Surrey, 2004. I then worked for 5 years as a research fellow on spacecraft control related projects. I also taught guidance, navigation and control as well as the dynamics and control of spacecraft during that time.
Read full profile
This course will be assessed using a variety of methods which will could vary depending upon the module. Assessment methods include coursework, tests, essays and formal examinations. This course is predominantly assessed by coursework.
The Coventry University Group assessment strategy ensures that our courses are fairly assessed and allows us to monitor student progression towards the achieving the intended learning outcomes. Assessments may include exams, individual assignments or group work elements.
On successful completion, you should be able to:
Demonstrate knowledge and understanding of: advanced principles of flight dynamics, structures, aerodynamics, materials, advanced engineering modelling techniques and aerospace-related systems (and their future applications); advanced analysis and design tools and processes; the implementation and critical evaluation of design solutions through simulation and practical applications; the planning, execution and critical evaluation of projects in the field of aerospace-related systems at a professional level.
Conceptualise complex technical aspects of future aerospace systems.
Conduct detailed and systematic technical analyses of aspects of current/future aerospace systems.
Devise technical solutions to problems in the design and implementation of current/future aerospace systems.• Critically evaluate solutions devised to problems arising in the design and implementation of aspects of future aerospace systems.
Select, apply and critically appraise tools and techniques of advanced analysis and design.
Implement appropriate software and hardware solutions and simulations and critically evaluate the outcomes.
Plan, perform, critically evaluate and present the results of an independent project in chosen specialist subject area.
94%
overall student satisfaction for this course, above the sector average of 80%.
Postgraduate Taught Experience Survey (PTES) 2016
In a typical week you will have up to 12 'contact' hours of teaching, including lectures, tutorials, PC laboratories and other practical laboratories.
This generally breaks down as follows:
Personal tutorial/small group teaching: 4 hours of tutorials each week.
Medium group teaching: 3 hours of practical classes, workshops or seminars every week.
Large group teaching: 5 hours of lectures each week.
In addition, you will be expected to undertake a further 20 hours of self-directed study each week, eg. Revising, working on course assignments etc.
The University is committed to providing a global educational experience and we encourage you to undertake a placement year or study year abroad after your second year of study.
We have a student exchange agreement with Bologna University in Italy, which enables students to apply to work and study there for one semester. We have also developed a range of associations with institutions across the globe to expand study abroad and collaborative project opportunities, including the University of Chile, Purdue University, Supelec/Paris, Redbull, Rolls Royce, MBDA, Airbus Defence and Space, to name but a few.
Global ready
Did you know we help more students travel internationally than any other UK university according to data from the experts in higher education data and analysis, HESA?
In 2016/17, we were able to provide a total of 3,482 student experiences abroad that lasted at least five.
Much of this travel is made possible through our Global Leaders Programme, which enables students to prepare for the challenges of the global employment market, as well as strengthening and developing their broader personal and professional skills.
Explore our international experiences
1st for
international experiences
Sending more students overseas than any other UK uni (HESA 2016/17)
3,482
Student experiences
The number of student trips abroad for at least 5 days in 2016/17
21,000
and counting
The number of students we've helped travel internationally so far
12
global programmes
As well as trips, we offer other opportunities like language courses
Entry Requirements
The normal entry route to the course will be through an honours degree in aerospace/aeronautical engineering or a related subject area. Applicants offering equivalent professional qualifications and experience will be considered on merit.
The normal entry route to the course will be through an honours degree in aerospace/aeronautical engineering or a related subject area. Applicants offering equivalent professional qualifications and experience will be considered on merit.
Our International Student Hub offers information on entry requirements for your country, as well as contact details for agents and representatives should you need more advice.
More detail
The normal entry route to the course will be through an honours degree in aerospace/aeronautical engineering or a related subject area. Applicants offering equivalent professional qualifications and experience will be considered on merit.
Our International Student Hub offers information on entry requirements for your country, as well as contact details for agents and representatives should you need more advice.
More detail
Tuition Fees
We pride ourselves on offering competitive tuition fees which we review on an annual basis and offer a wide range of scholarships to support students with their studies. Course fees are calculated on the basis of what it costs to teach each course and we aim for total financial transparency.
UK Scholarships
If you're a truly outstanding undergraduate candidate we may be able to offer you a Coventry University Scholarship. Coventry University Scholarships are awarded to recognise truly exceptional sports achievement and academic excellence.
EU Scholarships
We're investing into scholarships for high achieving and enterprising students.

Our scholarships are worth up to £10,000 and every student that applies will be considered. Fulfil your potential this academic year with Coventry University!
International Scholarships
We're investing into scholarships for high achieving and enterprising students.

Our scholarships are worth up to £10,000 and every student that applies will be considered. Fulfil your potential this academic year with Coventry University!
EU student fees
EU nationals and their family members starting in the 2019/20 academic year remain eligible for the same fees as home students and the same financial support. Financial support comes from Student Finance England, and covers undergraduate and postgraduate study for the duration of their course, providing they meet the residency requirement.
For tuition fee loans
EU nationals must have resided in the European Economic Area (EEA) or Switzerland for the three years prior to the start of their course. The purpose of that three year residency should not have been mainly for the purpose of receiving full time education.
For maintenance loans
EU nationals must have resided in the UK and Islands for the five years prior to the start of their course. The purpose of that five year residency should not have been mainly for the purpose of receiving full time education.
Career prospects
After the United States, the UK has the second largest aerospace industry in the world, employing around 230,000 people in over 3,000 companies, including BAE Systems, GKN and Rolls-Royce, and a range of international companies with operations in the UK, such as Airbus, Cobham, AgustaWestland, Finmeccanica, Thales, Boeing and Bombardier.
The specialist topics studied on the programme are designed to prepare you for work in companies involved with aeronautical engineering, but there are also many roles in related industries that rely on the same technology, such as the automotive industry. Possible destinations include the fields of design, development, operations and management, as well as projects, systems, structural and avionics engineers.
You will develop a wide range of transferrable professional skills during your studies, including the ability to produce written reports and deliver oral presentations, engage in self-directed study, operate as part of a team, demonstrate a critical awareness of professional, legal, social and ethical issues.
When you are ready to find permanent employment, you will also receive support from our award-winning Faculty careers service, EEC Futures, which won the 'Best Placement Service in the UK' award at the National Undergraduate Employability Awards in 2015 and 2016.
Coventry University is committed to preparing you for your future career and giving you a competitive edge in the graduate job market. The University's Careers and Employability team provide a wide range of support services to help you plan and prepare for your career.
Where our graduates work
Previous graduates have obtained jobs as aerospace systems analysts and systems engineers with BAE Systems, Rolls-Royce, Airbus and Dassault, as well as in the automotive industry with Jaguar Land Rover and several automotive diagnostics companies. Others have progressed to further research as PhD students.
Disclaimer
By accepting your offer of a place and enrolling with us, a Student Contract will be formed between you and the University. A copy of the 19/20 Contract can be found here. The Contract details your rights and the obligations you will be bound by during your time as a student and contains the obligations that the University will owe to you. You should read the Contract before you accept an offer of a place and before you enrol at the University.
The tuition fee for the course that is stated on the webpage and in the prospectus will apply. If the duration of the course is longer than one academic year, the University may increase the fee for each subsequent year of study but any such increases will be no more than inflation.