Solutions for your business
The Simulation Centre at Coventry University provides you with a self-contained safe environment to support the development and training of your people.
Our service is not just the provision of the Simulation Centre, but also the knowledge, experience and skills of experts in bringing your issues to life in 'real time'.
We give you access to:
a team of learning and development specialists experienced in the design and delivery of world class experiential learning solutions;
a team of expert coaches and facilitators qualified in a range of appropriate psychometrics;
a team of actors highly-experienced in scenario based learning, working only with an understanding of desired learning outcomes.
Coaching
Support for the on-going application and development of knowledge and skills for your employees.
From middle managers to senior executives coaching, our qualified coaches are a core part of our approach. We help to create an environment of supportive challenge and positive disruption which individuals can test, try and develop their capabilities.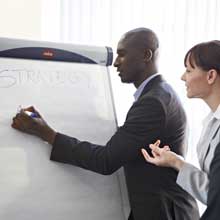 ---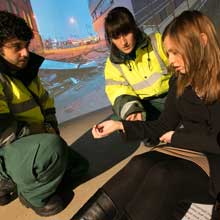 Assessment and Development Centre

The Simulation Centre can be used to help organisations recruit the right candidate into a job role – changing the face of assessment and development from traditional methods.
It can also be used to identify employees for promotion, select emerging leaders, recruit externally for graduates and apprentices, develop succession plans, and manage talent pools. The Centre provides a greater prediction of employee performance than standard selection methods, such as interviews.
---
Diagnostics and psychometrics
We use diagnostic tools and psychometrics to help your organisation make informed choices and decisions about your employees and talent pipeline.
Qualified practitioners work with you to create a programme that meets your needs whilst ensuring adherence to the guidelines and standards outlines by the British Psychological Society.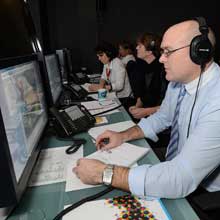 ---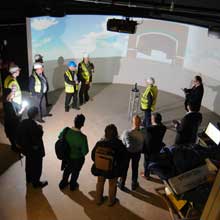 A range of programmes
Our experts work with high-profile organisations to create a series of successful bespoke scenarios at the Simulation Centre. We have the resources and expertise to offer innovative programmes such as disaster management, business process improvement, behavioural health and safety, customer service excellence and performance enabling coaching.