Educational activities and resources
Online learning is more important than ever, so Coventry University has created a range of online resources and experiences that are designed to make learning accessible, interesting and memorable. We have an array of resources covering different subjects to suit all ages and learning styles.
Take a look below to find the resources best suited for you:
Resources and Activities for Year 12-13
Planning for your future and applying to university: live and on-demand webinars
We have a range of live and on demand webinars for students in year 12 and 13 that are designed to give you a real insight into what it's like to study at University, as well as provide tips and support with the application process. Webinars include 'How to write a personal statement' and 'Understanding the UCAS process'.
Access our range of on demand webinars.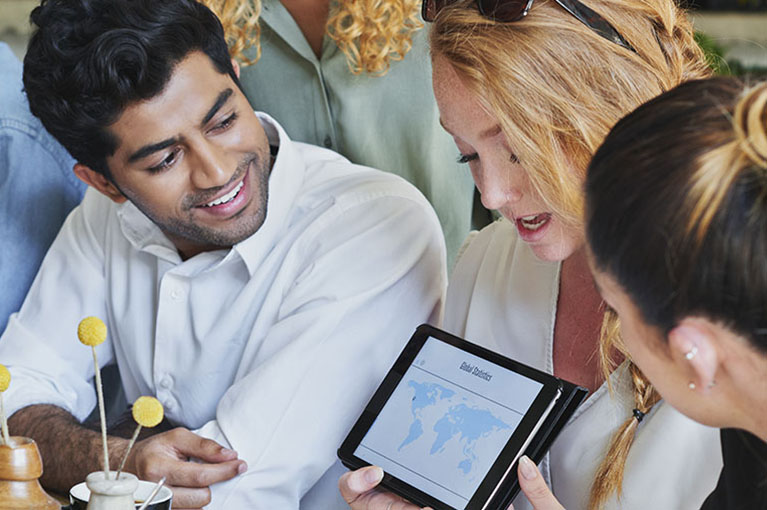 We also have Virtual Tours of Coventry University Campus and CU Coventry offering a way to see what student life would be like and get a feel for our campuses remotely.
Digital Skills: Coventry University's Digital Kit Bag
Digital skills are essential to work and everyday life more than ever. The Digital Student Kitbag is a great starting point and contains everything you need to know to make the most of your studies now and in the future, including additional tips to take you well beyond the basics.
The Kit Bag contains tools, resources and learning activities to help develop your digital skills and just as importantly, the right mind set.
Fablab Coventry
Fablab Coventry has a range of production equipment, technical staff and online courses on offer for 16+ year. You can gain new digital and manufacturing skills, plus enhance your skills and hobbies.
View the full list of upcoming online courses and how to book.
Study support with the Lanchester Library
Our Lanchester Library offers a range of curated free resources (including online journals and some open access books) by subject that can be used to research any school work topics.

Resources for all ages
Lanchester Interactive Archive
The Lanchester Interactive Archive celebrates Frederick Lanchester's Life (he is best known for designing and building the first all-British motor car in 1895). There are lots of resources available for those interested in exploring automobile engineering, aeronautics, propeller technology and gearing.
Digital Fabrication and modelling with FabLab (all year groups)
FabLab Coventry is a city centre maker space, with expertise in digital and manufacturing skills, upcycling and much more. They have a range of online tutorials available to everyone that show you how to make 2D & 3D digital images using free online modelling software, how to upcycle an old pair of jeans and how to make your very own face mask.
FabLab's Briefcase of Minerals (ages 6 -14)
Ever wonder what a car is made of? FabLab's Briefcase of Minerals game helps you understand just that and more by exploring the world of minerals, helping you identify them and how they link to everyday items in our homes and how choices concerning these materials can shape the world.

Arts and Crafts
Coventry University's Isolation Art Online Tutorials (all year groups)
From "Pop up Art" to "Turning Doodles into Designs", our Faculty of Arts and Humanities have created over 15 online tutorials to help you discover different designs and learn new artistic skills. Check out our #CUisolationart series on youtube.
Coventry University Degree Show (all year groups)
Our talented students have placed their degree show online, showcasing their creative work. You can learn more about the different art courses you could pursue in the future, learn new skills and be inspired to try your own artistic work through this fantastic original collection.
Multi-Topic Learning Sites
Sustainability & Environment
Please note: above is a list of free online resources. It is not intended to endorse any particular resource. Coventry University is not responsible for the content of external sites.
If you have any feedback or requests on the topics/information you would like to see please email community.mea@coventry.ac.uk
---