Our partnership with City Year
We started working with City Year UK in 2019 to support pupils in Coventry Secondary schools. So far, 20 young people, including our students, have spent a year as 'Volunteer Mentors', helping pupils most at risk of not fulfilling their potential. The placements have positive benefits for pupils and schools, but also for mentors too, by providing meaningful work experience and honing their skills for life and work.
Our Impact 2019/20
4
Coventry schools supported
20
Full-time Mentors in schools
4,345
pupils engaged with City Year Mentors


93%
of pupils* improved their behaviour


2/3
of pupils* improved attendance and punctuality
Improving the lives of school pupils
Volunteer Mentors work with the most at-risk pupils throughout the school year, focussing on attendance, behaviour and curriculum performance.
They provide one-to-one coaching, in-class tutoring and a range of after-school clubs and activities designed to re-engage pupils with education. By developing long-term meaningful relationships with children, mentors inspire and show them what they can achieve and help them get back on track to meet their full potential.
So far in Coventry almost all focus pupils have improved their behaviour and two thirds have improved their attendance and punctuality*.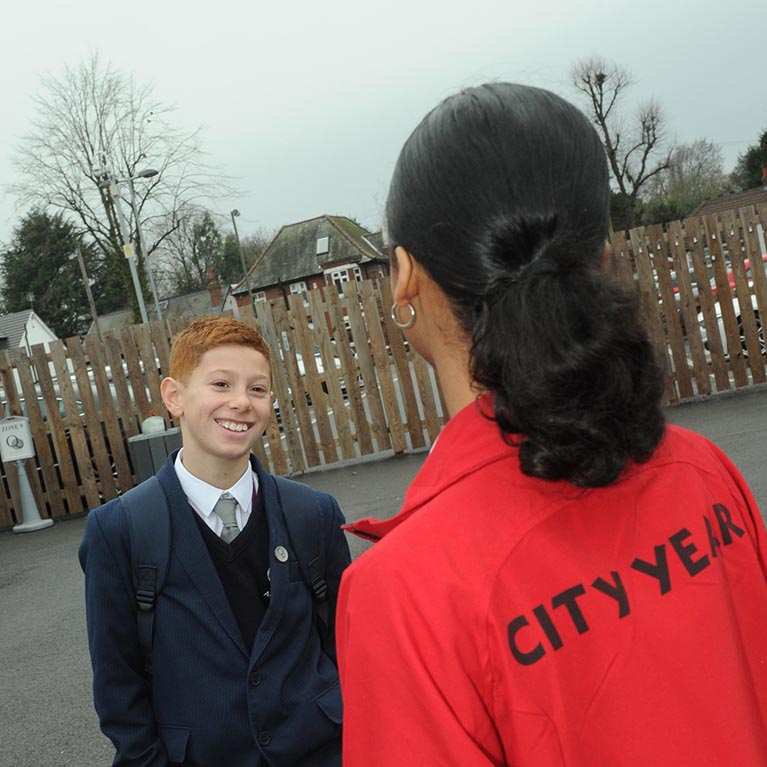 The Volunteer Mentors have a great presence around the school and are great role models. They are a great support for teachers and pupils not only in lessons but in clubs, projects and general day to day school life

Teacher at Whitley Academy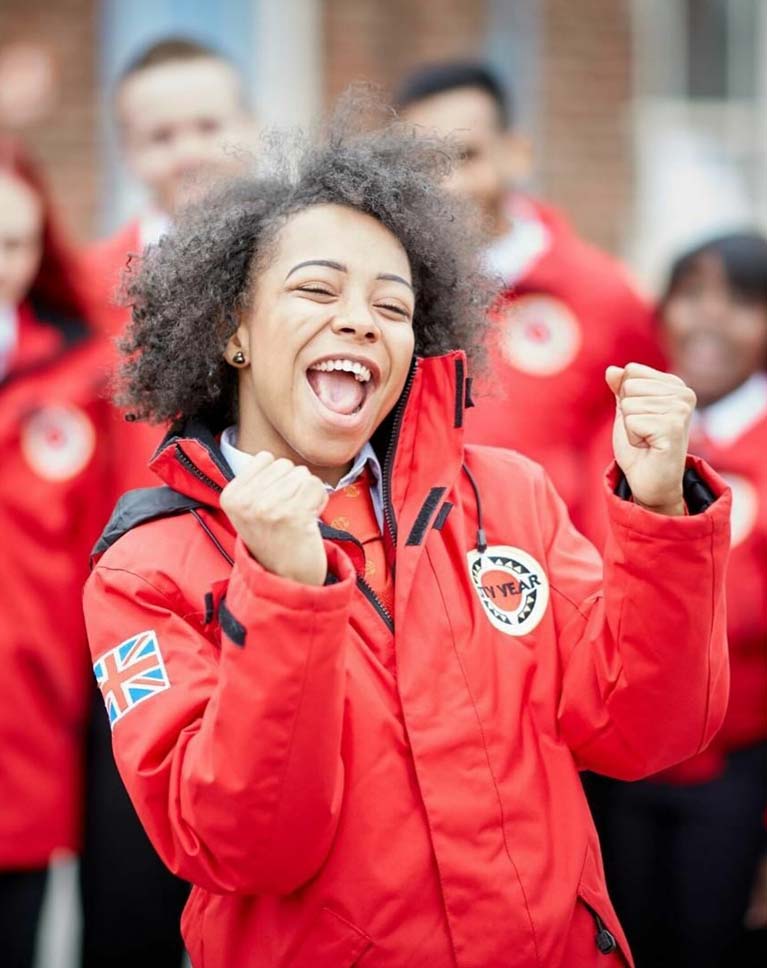 Volunteer Mentors: Building skills and boosting employability
Mentors spend a year working full-time in school with children who need it most, helping to create an environment where they can enjoy school and learning.
The placement provides structured opportunities to develop the skills needed to get into work and become future leaders.
So far 20 young people have participated in the Coventry programme, developing a range of skills to help them access better employment.
City Year is the perfect opportunity for anyone who is passionate about social action and making a meaningful difference. The placement has helped me to develop my decision-making skills, problem solving abilities and has given me the opportunity to take the lead in a variety of situations.

George - Coventry Volunteer Mentor
Apply Now To be a Volunteer Mentor for September 2021
We are currently looking for Volunteer Mentors to join the Coventry programme in September 2021. You will spend your City Year helping children from disadvantaged communities succeed in school by acting as a positive role model, mentor and coach, at the same time boosting your own career prospects through challenging but rewarding work experience and professional development.
By signing up you'll get:
Day-to-day experience of working in schools and with children, leading projects and clubs and supporting pupils' academic outcomes and emotional wellbeing
Bespoke weekly training sessions to develop leadership and employability skills (such as communication, problem-solving, project management and resilience)
A designated professional mentor from a City Year corporate partners to help map your personal development and future career path.
Access to accredited leadership courses
* Data is taken from internal City Year UK reports and is from a sample of pupils at one Coventry School.