You can apply to Coventry using UCAS Extra from Friday 25 February 2022 until Monday 4 July 2022. If you didn't use all of your choices on your initial UCAS application, or you used them all but are not holding an offer, you can add Coventry as an extra choice. If you originally only applied to one choice and want to add more, you'll just need to pay the extra £6 fee in UCAS Track.
You can call on +44 (0)2477 652 222 to talk to us about your application.
---
Holding an offer for Coventry but want to change your subject?
You do not have to decline your offer to use Extra. Simply email ukadmissions@coventry.ac.uk with your request to change and UCAS application number. Our admissions team will cross check the entry requirements and may ask for an updated personal statement – depending on how big the course switch is. If approved, we will update your details on the university's system and send you a new offer. Easy!
Choose your course carefully
Take your time reading over course pages to find one that you're interest in, as they're filled with lots of useful information. UCAS are very helpful and list all of the courses that are open for Extra applications, but as you can only apply for one course at a time, you won't want to rush your decision.
If you make an application after Thursday 30 June 2022 you will automatically be considered through Clearing.
Virtual Experience

Take a virtual tour of our campus
Our Virtual Experience lets you discover the highlights of studying with us.
We're here to help
To discuss your Extra application or to find out more about our courses on offer call us on +44 (0)2477 652 222 get in touch through our enquiry form or live chat with us.
You can also read more about Extra on the UCAS website.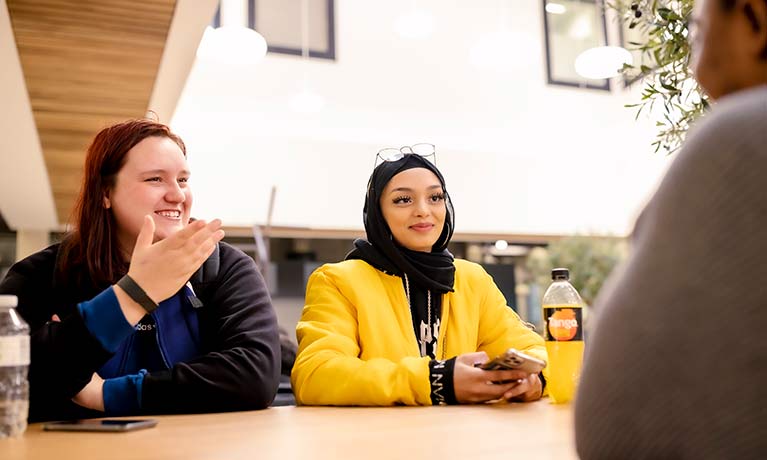 Why choose us?
Shortlisted for University of the Year
The Times and Sunday Times Good University Guide 2021
No.1 Modern University in the Midlands
Guardian University Guide 2022
Joint top Modern University for career prospects
Guardian University Guide 2021