Teaching goes digital!
Hosam Al-Samarraie lecturer of Digital Media describes the measures that he and his team have put in place to provide the right learning activities to engage students when teaching online.
1
Explore topics
One of the measures we have taken is to allow students explore topics under their own initiative. For example, we gave students a range of links for further reading. Allowing students to explore topics related to their learning has enabled them to choose content on the basis of their own interests.
2
One-on-one sessions
We have also regularly provided one-on-one sessions with first year and second year students. These have helped us learn what our students hope to get out of the online course, understanding how we can best serve them. For example, some students who were not in the UK needed extra support and guidance, especially in fixing modelling and animation problems.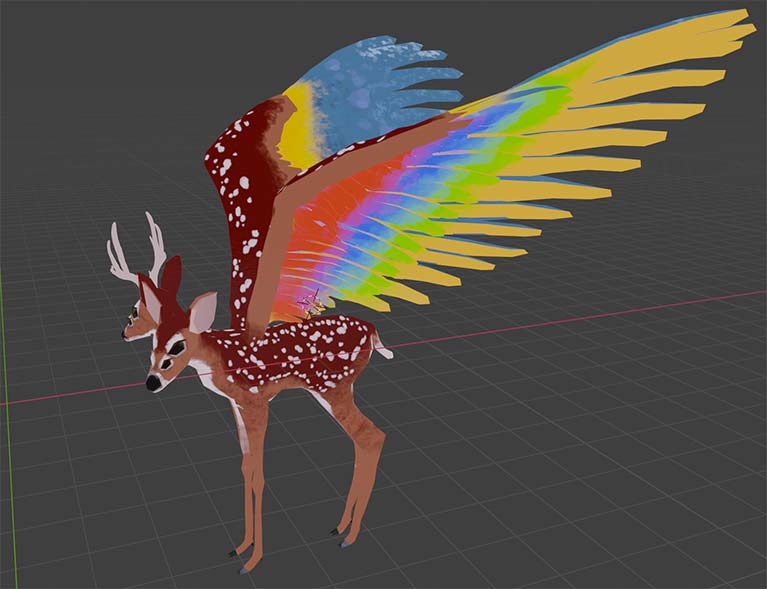 3
Smaller class sizes
We also took into consideration limiting our live class sizes because it's easier for students to participate with fewer than 13-14 students in technical sessions. We used Microsoft teams to break into smaller groups for discussion. We record all of our live sessions to help any students that miss lectures or classes.
We have been successful in organising and delivering online seminars around 3D modelling and animation. One seminar was about sculpting 3D characters. During the seminar, students were so excited to share their 3D characters with each other. The sharing enabled us to comment on each other's work and keep record of our progress in the activity window. In the coming semester, we are planning to further strengthen the use of IT among our students by providing training and support across our technical modules.
The measures above have helped our third year students to feel they are supported and able to submit their final major projects. Also, a deep sense of appreciation was developed among first and second year students.