We are proud to work with four local NHS trusts that provide placements for our students in a variety of healthcare settings. Many of our graduates also start their careers in these trusts, which offer excellent employment opportunities.
Coventry and Warwickshire Partnership NHS Trust
George Eliot Hospital
South Warwickshire University NHS Foundation Trust
University Hospitals Coventry and Warwickshire
---
Making a positive difference to the health and wellbeing of people and communities who need our services.
Physical, mental health and learning disability services for children and adults across Coventry, Warwickshire and Solihull. At Coventry and Warwickshire Partnership NHS Trust we put 'people at our heart'; this ethos is at the centre of everything we do and how we do it. We care for our staff and colleagues as much as they care for others. We have an extensive wellbeing package to support our staff both in and out of work and our flexible working policy promotes a good work-life balance. You'll practice autonomous clinical skills and have access to exciting training and development opportunities. We believe in growing our talent to be the best they can be and strive to promote from within the organisation. We listen to the feedback of our staff and service users, to ensure everyone has a voice and is recognised and valued for their contribution.
www.covwarkpt.nhs.uk

---
Our vision is to excel at patient care.
Acute hospital services and out-of-hospital community services across Warwickshire.
George Eliot truly believes that every member of our team is vital to providing safe and effective care for our community and gives you the tools, support and opportunity to do that. We care about our team because we care about our patients and our community. We are proud to support our staff to be the best they can be and help them grow in their careers.
www.geh.nhs.uk

---
Together with others we will use all of our expertise and resources to support and improve the wellbeing of our communities.
Acute hospital services and out-of-hospital community services across Warwickshire.
Our staff are as important to us as the care we give to our patients. That's why we're committed to ensuring that opinions and ideas are valued and implemented as much as possible. We make sure the right support is available to you for development and training. Our Practice Development Team offers support to all registered practitioners and newly qualified nurses at the Trust. We run a 12-month preceptorship programme, where all newly registered nurses are allocated a mentor with lots of experience who'll guide and help staff in their new role.
www.swft.nhs.uk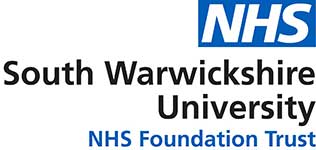 ---
Our vision is to be a national and international leader in healthcare, rooted in our communities.
Acute hospital services at one of the UK's largest teaching Trusts responsible for managing University Hospital in Coventry and the Hospital of St. Cross in Rugby.
We are extremely proud of our employees across our hospital sites, with high-quality patient care at the heart of everything we do. By joining our exciting journey, you will form part of a passionate, talented team and will be able to access a wide range of learning and development opportunities. We have an established 12-month preceptorship programme, with dedicated study days for newly qualified staff. For newly qualified nurses, the Trust also offers rotational programmes; these can be within a speciality or across 2-3 different specialities across the organisation.
www.uhcw.nhs.uk