IMechE Formula Student AI (FSAI) 2019
Coventry University are one of only four teams taking part in an Autonomous Racing Car competition organised by the iMechE. This will take place at Silverstone in the week following the British Grand Prix. This will run alongside the existing Formula Student competition which attracts over 100 entries from UK universities.
You can find out more about Formula Student AI on the IMechE website. You can also keep up to date with developments by following our team Phoenix Racing on Instagram and Facebook.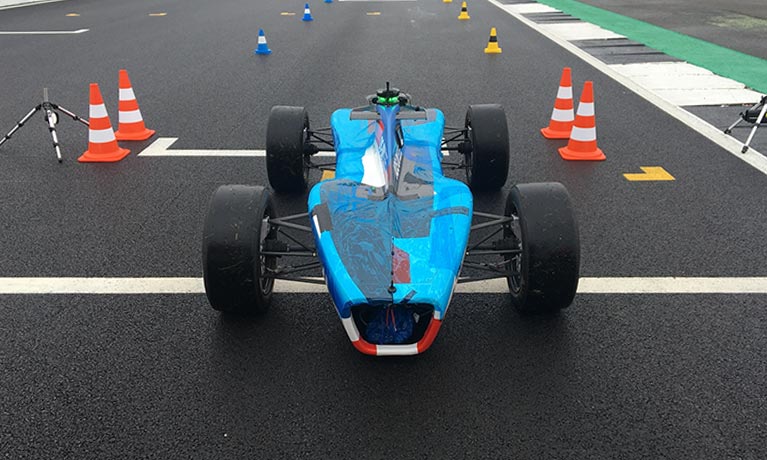 Silverstone Competition
A team of Coventry University engineering students have raced home from Silverstone with a number of wins in the Formula Student AI competition.
Read the story