Autonomous Smart Cells
Eligibility: UK/International (including EU) graduates with the required entry requirements
Duration: Full-Time – between three and three and a half years fixed term
Application deadline: 31 January 2022
Interview date: Will be confirmed to shortlisted candidates
Start date: May 2022
For further details contact: Dr Soroush Faramehr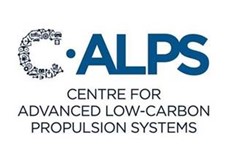 Introduction
Coventry University is inviting applications from suitably-qualified graduates for a self-funded PhD studentship. This is an exciting opportunity in cutting-edge research of autonomous smart cells.
About the project
This project will develop a novel method to manage the individual battery cells of a large energy storage system. The individual cells called smart cells work independently from others. The smart cells have a battery management system (BMS) and built-in sensors integrated thus information about each individual cell is never lost. In addition, individual smart cells can be replaced and their state of charge and health will be constantly monitored.
Funding
This project is an opportunity for those who have secured their own funding. Students with scholarships or funding from their home country are particularly welcomed to apply.
Postgraduate Loans (Masters by Research and Doctoral)
You may be able to get a UK loan from Student Finance England or Student Finance Wales for a Postgraduate degree.
Benefits
The successful candidate will receive comprehensive research training including technical, personal and professional skills. All researchers at Coventry University (from PhD to Professor) are part of the Doctoral College and Centre for Research Capability and Development, which provides support with high-quality training and career development activities.
This studentship offers an exciting opportunity to acquire energy storage skills in both software and hardware operation, to acquire research and development experience in both research institute and industry.
Entry requirements
A minimum of a 2:1 first degree in a relevant discipline/subject area with a minimum 60% mark in the project element or equivalent with a minimum 60% overall module average.
PLUS
the potential to engage in innovative research and to complete the PhD within a 3.5 years
a minimum of English language proficiency (IELTS overall minimum score of 7.0 with a minimum of 6.5 in each component)
In addition
Having fundamental knowledge of energy storages or power electronics converters;
Having experience in one or several software used for the power system simulation;
Having interests in Lab experience
How to apply
All applications require full supporting documentation, and a covering letter, plus:
For pre-determined (named) projects a 2000-word supporting statement is required showing how the applicant's expertise and interests are relevant to the project.
Apply to Coventry University