Data, information and knowledge management: driving effective environmental management practices (UPCT led project)
Eligibility: UK/EU/International graduates with the required entry requirements
PhD funding award: PhD Cotutelle
Duration: Full-Time – 3.5 years fixed term
Application deadline:
For international applicants: 31 January 2020

For UK/EU applicants:

31 March 2020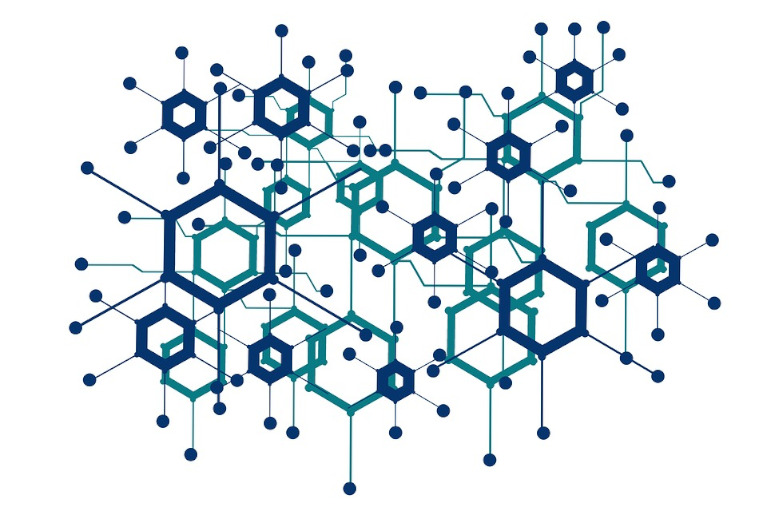 Interview dates: Will be confirmed to shortlisted candidates
Start date: May 2020
For more details contact Dr Alexeis Garcia-Perez.
---
Introduction
This is a co-tutelle studentship between Coventry University and the Technical University of Cartagena. The information on this page applies to applicants for the Technical University of Cartagena led project. Please note that as this is a co-tutelle award all applicants must also send in an application to the partner university.
View the information for applicants to the Coventry University led project.
Coventry University
Coventry University has been voted 'Modern University of the Year' three times running by The Times/Sunday Times Good University Guide. Ranked in the UK's top 15 (Guardian University Guide), we have a global reputation for high quality teaching and research with impact. Almost two-thirds (61%) of our research was judged 'world leading' or 'internationally excellent' in the Research Excellence Framework (REF) 2014.
Centre for Business in Society, Coventry University
The Centre for Business in Society (CBiS) is home for specialist researchers within the Faculty of Business and Law. It includes over thirty specialist researchers, a dedicated research support team, more than 100 PhD researchers, many of the Faculty of Business and Law's professoriate, staff currently undertaking their sabbaticals and a large designation of Associate Researchers.
Through understanding the impact of organisations' activities, behaviours and policies, our research seeks to promote responsibility and to change behaviours so as to achieve better outcomes for economies and societies.
CBiS's research groups are examining aspects of sustainability and ethical consumption in the circular economy, as well as investigating new models and policies in economic development to reflect changing societal values and realigned public spending.
Emerging business impacts on society have led to new research teams exploring the economic and social impact of financialisation at the national, organisational and individual level; behavioural change interventions to enhance societal well-being; and the impact of the digital economy in terms of data innovation and strategy, data protection and privacy.
CBiS's mantra is to explore the impact of business on society and in recent years the digital economy and the financial crash present two of the most powerful areas of such impact.
Technical University of Cartagena
The Technical University of Cartagena (UPCT) is the ideal place to combine study and leisure. This University acts as the gateway to the Murcia Region in which the SME sector is crucially important in exploiting the modernised regional infrastructure. UPCT has strong expertise in working with SMEs and in developing and managing ICT initiatives. Its participation in this network offers the region the opportunity to learn about new possibilities to exploit its infrastructure, knowledge and skills.
About the project
Sustainability is an issue of special concern for business and society, as it is unclear to what extent organisations apply effective environmental management practices. Managers and employees in today's economy are knowledge-intensive workers working on a data-rich context, whose competences, capacities and capabilities to process data and work together on teams make them unique, allowing an alignment of learning practices and sustainable business growth.
This research project will help students understand how knowledge workers align strategic goals with sustainable business growth. In addition, the project will enable two students to build their research profiles while contributing to a sustained collaboration between UPCT and Coventry University in their efforts to achieve high quality research outputs. The project will allow other researchers from Coventry and Cartagena to collaborate between them and with other scholars. The project will also be an opportunity to open up opportunities to spend one year in Cartagena and Coventry respectively.
Funding details
Yearly stipend provided by UPCT (approximate minimum

€8,500)
Annual travel expenses up to €500
Coventry University fees will be waived for the candidate
Benefits
Our research strategy is underpinned by a £250m investment in research and facilities
Dedicated Doctoral College and Centre for Research Capability Development deliver high quality professional support for researchers, from PhD to Professor
Free training: research career planning, managing your doctorate, research communication skills, research ethics, research impact, research integrity, research methods and research supervision
Coventry is a member of the Doctoral Training Alliance (DTA), the largest multi-partner and only nationwide doctoral training initiative of its kind.
The Network of Chairs of the UPCT consists of Technological, Entrepreneurship and Socioeconomic Chairs with the presence of top companies such as Microsoft, Repsol, Navantia
UPCT International Doctoral School delivers high quality academic and professional support for researchers, from PhD to Professors.
Free training: research career planning, managing your doctorate, research communication skills, research ethics, research impact, research integrity, research methods and research supervision.
Entry requirements
A minimum of a 2:1 first degree in a relevant discipline/subject area with a minimum 60% mark in the project element or equivalent with a minimum 60% overall module average. In the event of a first degree classification of less than 2:1, a Masters Degree in a relevant subject area will be considered as an equivalent. The Masters must have been attained with overall marks at minimum merit level (60%). In addition, the dissertation or equivalent element in the Masters must also have been attained with a mark at minimum merit level (60%).
Overseas applicants are required to demonstrate their competence through attainment of a notified overall minimum IELTS Academic score of 7.0 with a minimum of 6.5 in each component (or equivalent approved English language qualification and score).
How to apply
Candidates must apply both to Coventry University and UPCT.
For more information please visit the Coventry University's Making an application webpage and the UPCT website.