RTransform: Roma Women transforming the educational systems around Europe through their social and political Mobilization
Project team
Rosa Cisneros (PI for CU)
Collaborators
Drom Kotar Mestipen Roma Women's Association (Spain)
Amrita Association (Hungary)
Amalipe Centre (Bulgaria)
AID (Greece)
The Municipality of Ampelokipi – Menemeni (Greece)
Dr Ambedkar School (Hungary)
Integrated Plan- Catalan Government (Spain)
Coventry University (UK)
Care for Young People's Future (UK)
Funders
European Union, EACEA, Erasmus+
Total value of project
€401,229
Value of project of Coventry University
€42,000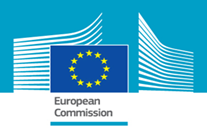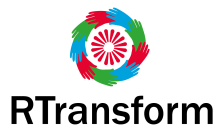 Project overview
Roma Women transforming the educational systems around Europe through their social and political mobilizations (RTransform) addresses a main challenge which is social inclusion with the potentiality of promoting education among Roma women and girls. The European Union has taken action to implement Roma integration strategies and sets of policy measures aimed at improving the situation of Roma and at closing the existing gaps between Roma and the general population.
Project Objectives
RTransform will enable the recreation of the RWSG to newer geographic contexts, and strengthening the coordination among them. In doing this, the project will generate an open dialogue between Roma women, educational staff, and relevant stakeholders in order to include women's own voices in the policymaking processes concerned with improving the situation of Roma women, and through them, the situation of the entire Roma communities.

RTransform will generate political recommendations about the "know-how" of this practice, scientific materials, and a series of dissemination events targeted to both political and social audiences, at the national and European level. Finally, it will provide support and guidance to educational staff about how to achieve a more inclusive educational system in current European educational systems.
Impact statement
The RTransform project involves nine organizations from Spain, Greece, Hungary, Bulgaria and the United Kingdom.
Drom Kotar Mestipen organization is the cordinator of this project with great experience in Roma Women Students Gathering- Trobadas.
Outputs
The outputs of the RTransform project are tools and resources for making possible the transference of the good practices and knowledge that the Coordinator organization Drom Kotar Mestipen has acquired during the 19 years it have been implementing the Catalan Roma Student Gatherings at a Spanish level to new contexts. In this sense, two key sources will be the outputs of the project: "Strategies to build effective relationships to organize the Roma Women Student Gatherings: How we, Roma women, can do it?" and the Public Guide, and the Educational Centres Toolkit. Besides this, all the outputs of the project generated by the RTransform project, such as the National Gatherings' Reports, the desk research, the European Gatherings' report, the Video book, the Policy Recommendation, and the Final Conference report will also be relevant sources of information to possible new implementation to countries about the impact of the Gatherings both at a national and European level.