A Floating World: Memory, Climate and Race in the British Atlantic World
Funder
Leverhulme Trust
Value
£159,076
Project team
Duration of Project
11 September 2023 – 10 September 2026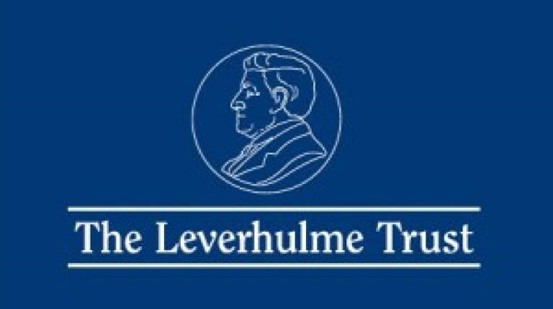 Project overview
Patricia Phillippy has been awarded a Leverhulme Major Research Fellowship. This three-year fellowship will support Pat's research and publication of a monograph, "A Floating World: Memory, Climate and Race in the British Atlantic." This project investigates premodern climate change and its entanglement with memory and race in works by Alicia Dudley (d. 1669), Elizabeth Cary (d. 1639) and Anne Bradstreet (d. 1672), and in archival histories of Black women in slavery or service in this period. This research explores how the changed global ecology emerging from European colonial expansion is registered in memorial creations and parochial settings in seventeenth-century England and colonial New England. This fellowship breaks new ground in being the first Leverhulme Major Research Fellowship ever won at Coventry.
Project Objectives
Drawing on an interdisciplinary body of scholarship that combines the history and science of climate change with literary and cultural histories, racial theories, and feminist ecocriticism, this project develops a view of premodern climate change as anthropogenic and racialized, and investigates how local phenomena register global conditions.
To address these interconnected components of my study, I pursue the following objectives.
1. To examine the material and discursive enmeshment of women's memorial works with changing climatic and cultural conditions in the wake of ecological globalization and at the height of the 'Little Ice Age', analysing local, parochial, and marginalized, works as interventions in a global domain.
2. To advance contemporary critical debates surrounding the anthropogenic nature of premodern climate change by way of an interdisciplinary study that employs the seventeenth- and twenty-first-century science(s) of climate change to understand the cultural imaginary of climate situated in the nexus of memory and mortality.
3. To investigate and affirm the racialized foundations of the nascent global ecology of the early modern period by studying the implications of this racialization in Dudley's, Cary's and Bradstreet's direct and indirect engagements with race, and by archival recoveries of histories of and narratives by Black women enslaved or in service in early modern England and colonial New England.
Impact statement
The significance of this interdisciplinary research is threefold, and each strand of enquiry responds to current debates in discrete disciplinary fields. While my primary contribution is to the study of early modern women's writing, this research will influence scholarship on climate change and on premodern race. This research contributes to each area a nuanced critical engagement with the idea of an early modern Anthropocene, a figure which has the potential to transform each field by introducing a presence that is at once monumental and plural, ephemeral and diffuse. The project unsettles the primacy of the Anthropocene by tracing its plural inflections in precise times and places,following the multiplicity and pluralism in the works studied.
Although this research will most directly influence scholarship, the idea of a 'long Anthropocene' encourages outward facing comparisons between seventeenth- and twenty-first-century responses to climate change. While early modern negotiations of climate challenges do not map directly onto our current crisis, early modern beliefs in global decline and narratives that foresee the end of days—as well as strategies for building resilience in the face of climatic vulnerabilities—will afford insight into contemporary experience, activism and public debate.
Outputs
The major output of this research will be a published monograph.