Solar Energy Transitions (SET): Inclusive e-cooking in sub-Saharan Africa
Funder
Innovate UK Energy Catalyst Round 9 – Early Stage
Collaborators
Meshpower Ltd and Rwanda Energy Group
Project team
Value
Coventry University value: £125,581
Total project value: £298,240
Duration of project
01 April 2023 until 31 March 2024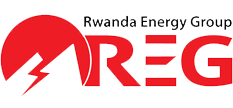 ---
Project overview
In 2020, the World Bank reported that, in many sub-Saharan regions, the rising cost of biomass and charcoal fuels - and the falling cost of batteries and solar panels - meant that clean electric cooking (e-cooking) using solar-battery technology was now a viable option, with solar e-cooking being able to support weak electricity grids, be fuel stacked with liquid petroleum gas (LPG) and act as a stand-alone solution. However, the uptake of cleaner and modern cooking solutions in Africa, such as e-cooking, has been low. This is often attributed to poor infrastructure, high up-front costs, and a lack of consideration for intended users' cooking behaviours and preferences when designing a new clean cooking technology.
This project aims to conduct an early-stage techno-economic feasibility study to arrive at a financially viable and sustainable solar home e-cooking system that can power a range of appliances.
The vision of the project is to accelerate the uptake of e-cooking as a sole cooking method and transition away from households stacking with fossil fuel-based alternatives (e,g., charcoal and LPG). To achieve this, we will adopt an inclusive, participatory design process that recognises and responds to the needs and aspirations of energy poor households to meet SDG7's aim of 'energy for all'.
Project objectives
Design and produce an affordable, reliable and low-carbon solar e-cooking system that reflects the spatiotemporal, cultural and local socio-economic contexts by embedding end-users and fabricators into the design and business model decision making process.
Build in future product resilience by market research that evidences local cooking behaviour and the in-situ performance of solar e-cooking, including the economic-social negotiations involved in household cooking and decision-making around the use of new technologies.
Produce design and implementation protocols for productising solar e-cooker systems to support sustainable market growth and inform future clean e-cooking policy.
To arrive at a prototype design, and accelerate the release of a minimum viable product and service model, the project will bring together a solar energy company, academic experts and a national utility provider with end-users from a range of energy poor households. This will enable the team to conceptualise viable business solutions and develop implementation protocols that will inform future industrial R&D efforts and energy policy on solar e-cooking.
The project outcomes include an evidence base of how an e-cooking system and appliances are used in the context of other cooking provisions in twenty Rwandan households.
Impact statement
The project will impact through contributing to policy that supports the aims of SDG 7, building societal resilience by engaging more women in the design process and expand knowledge to increase the uptake of low carbon products.
Policy: The project will contribute to Rwanda's National Strategy for Transformation (NST1) through informing policy on clean cooking and energy design protocols that can support the accelerated uptake of renewable technologies. Developing an e-cooking system that drives policy, rather than responds to policy, will support greater national commitment and market confidence in high upfront cost, low running cost, clean cooking solutions based on solar technology.
Societal: The positive social impacts of the project centre around greater gender equality and social inclusion. By targeting engagement with women, who are most likely to be in charge of household duties, but are traditionally excluded from energy design decision-making, this will support e-cooking solutions to become more embedded in dominant socio-technical structures than existing conventional or traditional fossil fuel cooking solutions.
Intellectual: As part of the project outcomes, new open access data that supports and informs the development of low-carbon solar e-cooking products for energy poor households in rural and urban settings will be freely available for sub-Saharan companies. The impact of providing evidence that is informed by a skills-based approach to solar e-cooking products will see businesses and end-users being equipped with relevant skills and capacities to improve self-reliance and support product sustainability.
Outputs
The key outputs of the study will aid responsible innovation by:
New market know-how on i) how to optimise a solar e-cooker for harder to reach energy poor households, ii) how to and time taken to embed e-cooking in households and iii) how effective solar e-cooking will be at reducing firewood/charcoal consumption and household air pollution.
Innovative design protocols that acknowledge the social and cultural context of food preparation so that solar e-cooking can affordably meet user needs and preferences, such that it will displace traditional cooking methods or become the primary power source when fuel stacked.

Sustainable finance models that can respond to difficulties that customers encounter to pay for solar e-cooker products and how households are prepared to finance them either independently or alongside existing solar and/or grid electricity provisions in their homes. The research findings from this project will generate significant transferable knowledge and lessons learnt to the rapidly growing solar home system market. The evidence base that will be generated will inform national and global policies, and be made open research to support producers all over the world in this eco-system.
---