Performing AI
Funder
Total value of project
£10,000
Value to Coventry University
£1,500
Project Team
Collaborators
Serpentine Galleries Creative AI Lab
Duration of the project
July to November 2022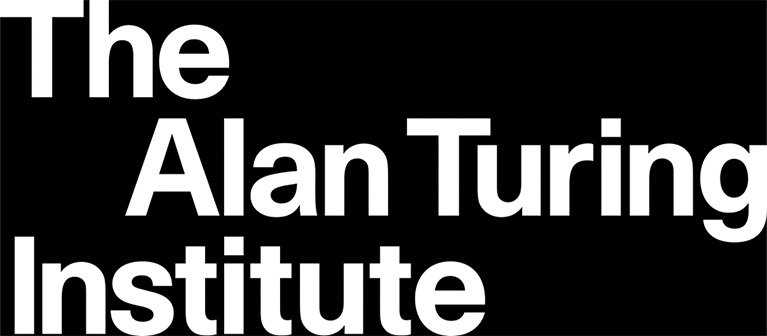 Project Overview
Young people will be most affected by artificial intelligence (AI) and automation, according to UNICEF (2018). They therefore require knowledge and agency regarding Al systems. This project provides innovative opportunities for them to deepen their understanding through the question posed by project partner, Serpentine's Creative AI Lab: What role can AI art practice play in exploring alternative versions of AI and in fostering its public understanding? (Bunz et al 2022)
To address this, the team will work with UK young people (aged 18-30) on an interactive audiovisual performance and online game developed by artist duo and project partner DMSTFCTN. Both are set within a real-time 3D simulation used to train deep-learning AI systems. The performance features a monologue co-written with an AI language model and delivered by an AI undergoing training in the simulation, with facial motion capture and voice modulation used to animate the AI character.
Project objectives
Objective 1
Engage young people (18-30) with the technicalities and ethics of AI and automation by developing a downloadable game, measurable quantitatively through downloads and social media engagement, and qualitatively through participant feedback and project impact evaluation.
Objective 2
Demonstrate the value of fiction as an effective means of engaging young people with complex technical and ethical issues relating to AI and automation, measurable via impact evaluation; and secondarily its value in public-facing AI research, measurable through academic metrics.
Objective 3
Develop an AI simulation into a compelling live, interactive audiovisual performance, measurable through audience feedback, targeting young people aged 18-30.
Objective 4 (optional)
Help young people to better understand the role and possibilities of AI and automation in everyday activities such as shopping, through discussions on site and online to encourage two-way engagement, measurable via qualitative feedback on site as well as social media engagement.
Impact Statement
Beneficiary group 1: Young people
Our primary impact goal is to gain evidence that young people (18 to 30) in the UK can increase their knowledge about how AI works and how it affects their everyday experience (short-term impact), so they can make better decisions as consumers and citizens. To achieve this, we start from the premise that 'You may not be interested in AI, but AI is interested in you', and engage them by putting them inside an AI system through fiction, interactive performance, and a game. Indicators of successful engagement include quantitative data such as downloads of the game, attendance at the live event; and qualitative data including discussions on- site and online, which we will capture through on-site and online interviews, and social media metrics such as hashtag tracking. Baseline data will be obtained in the first phase of the project, which will indicate young peoples' understanding and feelings towards AI. This baseline data will be vital to demonstrate the positive change which has occurred as a result of engaging with the project. A further indicator of progress in the long term, would be young people choosing to move into STEM subjects related to AI, or alternately creative practice utilising or addressing AI and automation; we can track this progress through maintaining networks with the young people we engage through the project.
Beneficiary group 2: Policymakers
Secondarily, we aim to inform policy. Policymakers are lacking specific information about young people, who are identified as most impacted by AI and automation (UNICEF 2018). A newly released report highlights AI's huge potential, in the medium-term, to 'transform all areas of life', but does not address young people, stating only, 'At earlier stages of education, children should be adequately prepared for using AI. In particular, the committee recommended the "ethical design and use of technology" become an "integral" part of the curriculum'. This serves as baseline data for this stakeholder group. We will address this through the circulation of a post-project report to the Government Office for Artificial Intelligence (Office for AI), the Centre for Data Ethics and Innovation (CDEI), the AI Council, and the House of Lords Liaison Committee, working also with the Turing Institute on this to create a set of recommendations which highlight best practice approaches for increasing awareness, knowledge and trust of AI in young people. Indicators of success would be invitations to relevant briefings (short-term impact), and new policies introduced targeted specifically at young people (medium- to long-term impact).
Beneficiary group 3: Industry
We would like young people's views, as reflected in our research, to begin to influence companies that use AI systems to analyse behaviour and optimise workflows to be more transparent about the technicalities and potential biases of their systems. To explore this, we are in discussion with Amazon about screening a version of GOD MODE in one or more of its cashierless stores, and we will also distribute our project report to Amazon and related companies. Young peoples' feedback obtained from this project would form part of our offer to industry. An indicator of take-up would be a screening in one or more of the stores, We also anticipate a medium-term impact could be the implementation of more transparent policies around these systems, communicated directly to young people, which can be monitored via social media. Regarding the transformative impact of AI on all our lives, and its rapid technological development, there is no time to wait for long-term impacts. In terms of baseline data for this stakeholder group, the project partners already have collected academic research on the impacts and ethics of AI, and in our initial research phase we will focus this specifically on young people.
Additional beneficiaries
The table below includes additional beneficiary groups, and how we will address these. As an initial step if awarded this funding, we would be happy to work with the Turing Institute to refine our Impact Plan.
Project evaluation
To evaluate the project as a whole, we will use the Guiding Arts-Based Research Assessment (GABRA) framework for assessing the quality and effectiveness of utilizing the arts for knowledge dissemination – it is specifically focused on arts-based projects such as we are proposing.. It specifies methodological criteria such as appropriateness and rigour; ethical criteria such as anonymity and integrity; technical criteria specific to the art form (in our case a game and live performance); artistic criteria (in our case the use of fiction and interactivity); and the performative aspect including understandings, emotions, and behaviour change. This will include formative evaluation as the project progresses, and summative evaluation at the end. Specifically, we will collect qualitative data from interviews and ethnographic observation, and quantitative data from social media metrics.
Outputs
Video game
Performance
Evaluation report
Policy report